Faxing has revolutionized office and business communications since its invention in the 1840s. Gone are the days when you used fax machines to send documents to another place. The basic concepts of fax remain the same, but the technologies that let you send and receive have developed their process.
Today, you can send and receive fax online through the internet. It's the fastest way to do it, and everything else is possible with a smartphone or computer. Industries that have high requirements on compliance like finance, healthcare, legal, and insurance, to name a few, still rely on faxing as the most secure way to transmit documents.
But what difference does it make when you use legacy fax machines and internet faxing? Should you choose to fax online over the traditional approach? Let's delved into the concepts and find out which one suits your company's needs.
Table of Contents
Who Is Still Using Legacy Fax Machines?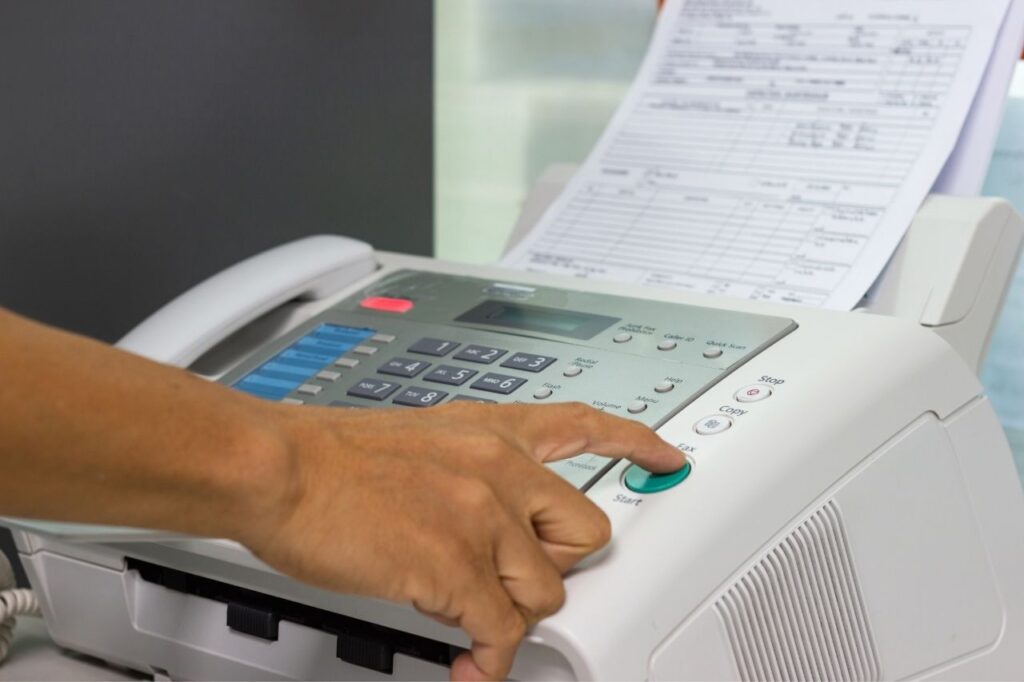 Contrary to popular belief that fax machines are dead, many people are still faxing documents locally or overseas. Government agencies and officials use fax to send sensitive documents. The same goes for medical practitioners and healthcare professionals who fax patients' information and disclose health status in particular situations. In addition, banks, credit unions, and other financial institutions still prefer to fax account holders' data.
While email remains the king of the hill when sending files, fax is preferred to send physical documents instead of mail which may take a few days before the recipient gets it.
There may be a decline in sales of legacy fax machines. Still, companies like HP, Canon, Epson, and Brother sell multi-functional hardware like all-in-one printers for consumers who can use faxing, scanning, copying, and printing features in one machine.
There are caveats in using fax machines, such as using a dedicated phone line, maintenance costs on ink replacements, paper, and cleaning, to name a few. The average prices of fax machines range from $200 to $500. They can go higher, especially if they have heavy-duty features that allow you to send thousands of pages every month.
For people who need to send fax occasionally, buying a fax machine isn't practical, so another option is to send and receive faxes is through stores and outlets that offer self-service fax services. However, there's a better way to send a fax, whether just one page or hundreds of pages. Online fax services are generally convenient, affordable, and easy to use.
Why Should You Fax Online Instead?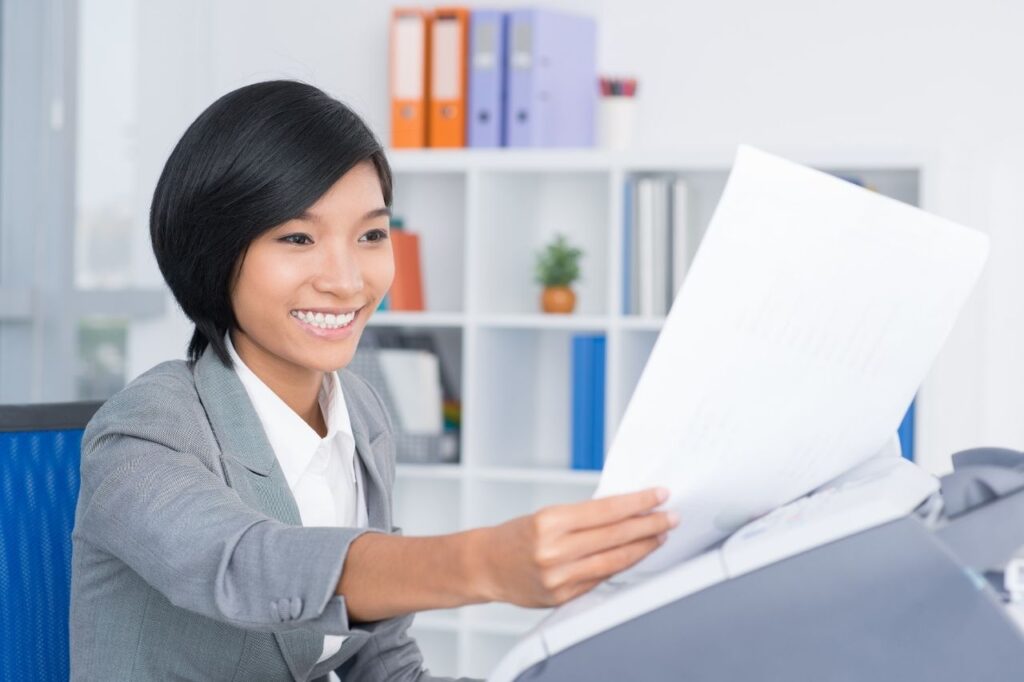 When you fax online, you eliminate the nitty-gritty stuff of preparing the fax machine and paper. Most online fax services have a platform or software, which you can download on your mobile device and computer. You can send a fax as if you're sending an email. This is one of the reasons why transitioning to mobile apps is the most efficient way to work without interrupting the workflow.
Legacy fax machines use ink to print the images or texts transmitted to the recipients' fax numbers. Meanwhile, when sending a fax online through a mobile app, you take a photo of the document, and the application itself will optimize it so it can be printable on the receiving end.
If you have a 10-page document for a client, you only scan each document using your smartphone camera and make them as attachments. On the other hand, if the files are on the computer, you don't have to print them. You can fax them right away online. You save paper, and you save more trees.
When you fax online for work and business, these are some of the benefits you get:
Employees have their fax numbers and subscription account. They can send and receive faxes without queuing on the fax machine corner, especially during peak hours.
Sales agents who are always on the go can make transactions and fax the critical documents needed to the offices using their smartphones or tablets. Contracts, forms, identification IDs, and other client information are sent right off the bat.
Fax online subscriptions are affordable, allowing users to send and receive hundreds of pages per month.
Easy management of faxes from A-Z, including contacts and files.
Enterprise-grade faxing solutions are secured because they use 256-bit end-to-end encryption to protect the faxes being transmitted online.
What to Look for in a Service That Lets You Fax Online?
There are many choices of online fax services in the market today, so if you plan to give it a try, make sure you consider the following:
Go for an easy registration process, and it shouldn't charge you with setup fees.
Check the number of allowed fax numbers you can send locally and internationally.
The service should allow you to cancel anytime if you're not satisfied with the features.
Choose a cross-platform service that supports Mac, iOS, Android, and Windows.
It should provide additional productivity tools and integrations to other applications for easy access to files and documents.
You can add your digital signatures to the documents.
Offers flexible payment options and custom packages for large volumes of faxes per month.
You don't have to look elsewhere to solve your faxing problems. Try iFax today and see why more than 5 million users are happy with it.