Working from home has many perks such as no commute, more flexibility, and sometimes you can even get your work done in your PJs. It's not for everyone, though, but for the right person, it can be an excellent way to balance work and home life.
For employees, working remotely is a great way to create their work schedule, but it can also be challenging to stay productive when you're not in an office setting. According to Gallup, seven out of 10 U.S. white-collar employees still work remotely, while four out of 10 prefer remote work.
However, with great freedom comes great responsibility — so here are the top 5 tips to stay productive while working remotely.
Table of Contents
#1 Manage Your Time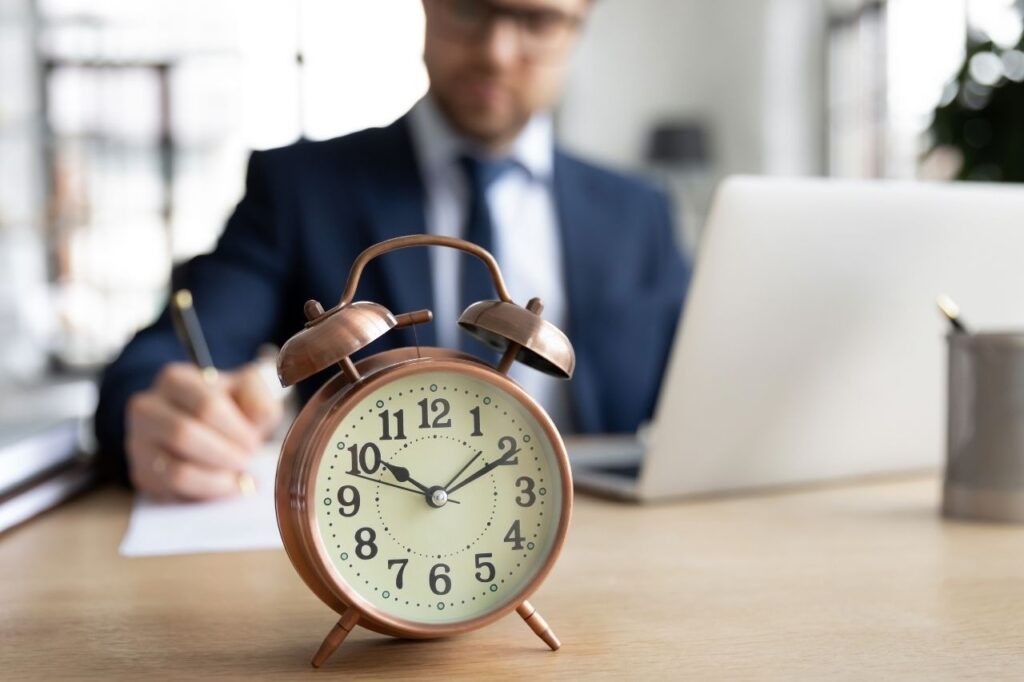 It can be very easy to let time slip away when you work remotely, particularly when you're in the zone and working at a steady pace. When this happens, your day can pass by, and you don't even realize it — and before you know it, it's time for dinner, and whoops… you have nothing done!
To avoid missing out on key milestones or due dates from your boss or client, use a tool like Toggl or BeFocused to track how much time you spend working on different projects throughout the day. Keeping an eye on your daily productivity levels will help decrease any creeping procrastination behavior that might lead to missed deadlines.
#2 Know Your Limits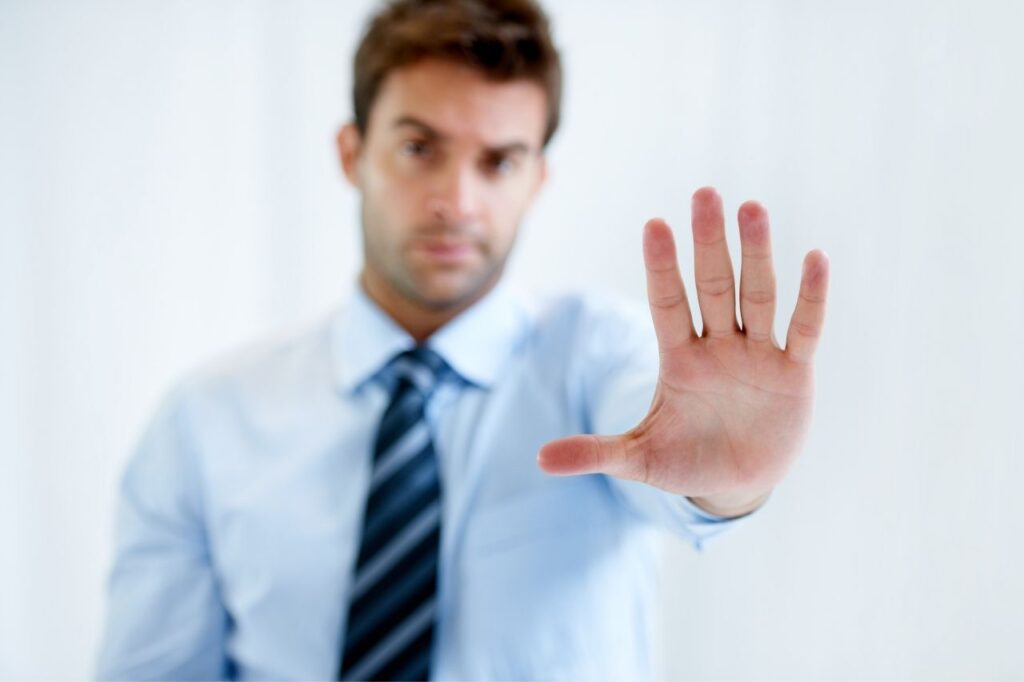 Remote employees need to be aware of what's happening at all times. Don't be afraid to reach out to colleagues if you think you're overloaded with work. Trust your instincts and know your limits. If someone says, "I can do this myself," but needs some help, it's up to the remote worker to ask for assistance before time runs out—or risk letting a deadline slip through the cracks.
You should also set expectations with your clients. Make sure they know your time zone, your availability, and when the best times for them to reach you are. You can also use a service like Skype, Zoom, or Google Hangouts and record meetings and calls (for free) to catch up on important conversations later on, even if you weren't available at the time.
#3 Create A Distraction-Free Workspace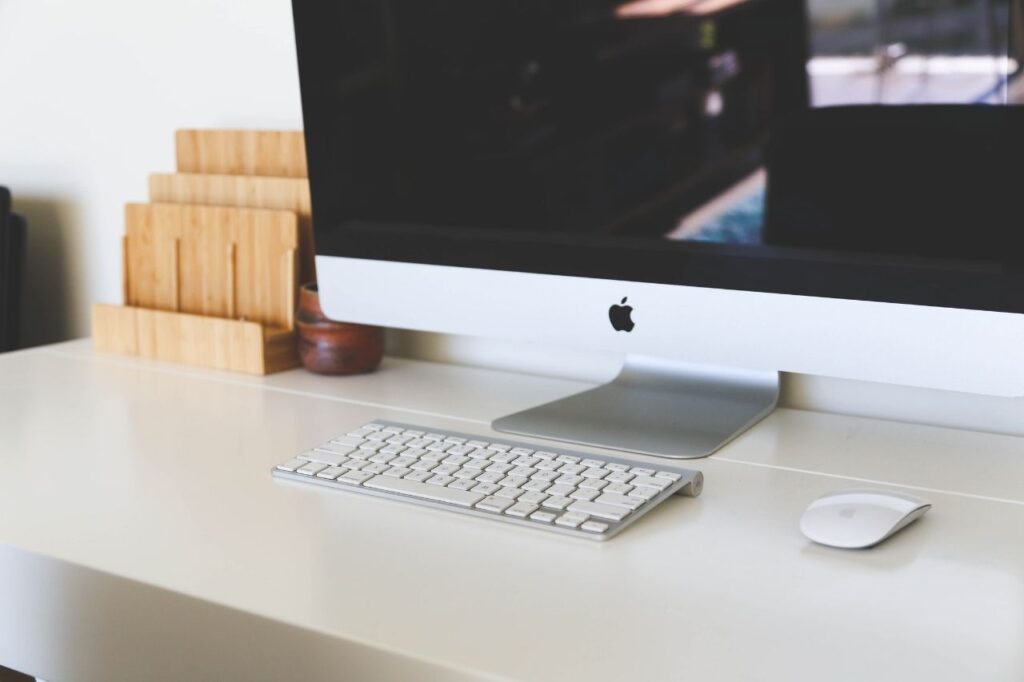 If distractions lead to procrastination, distraction-free workspaces should help you stay focused. Having an office space where all the tools needed for work (hardware) are readily available will help ensure that everything is within arm's reach — no more doggy-earring pages while hunting for a USB cord! Plus, it's easier to concentrate when doing work in a distraction-free environment.
Speaking of distractions, be smart about the apps you install on your computer. If they're not related to work tasks, why are they there? Think of it as an office rule: if it's not helping you do your job, don't install it on your workstation. If your smartphone or tablet is the source of your distraction, it's best to turn off the notifications or install an application that locks some of the apps you love browsing in-between breaks.
#4 Communicate Effectively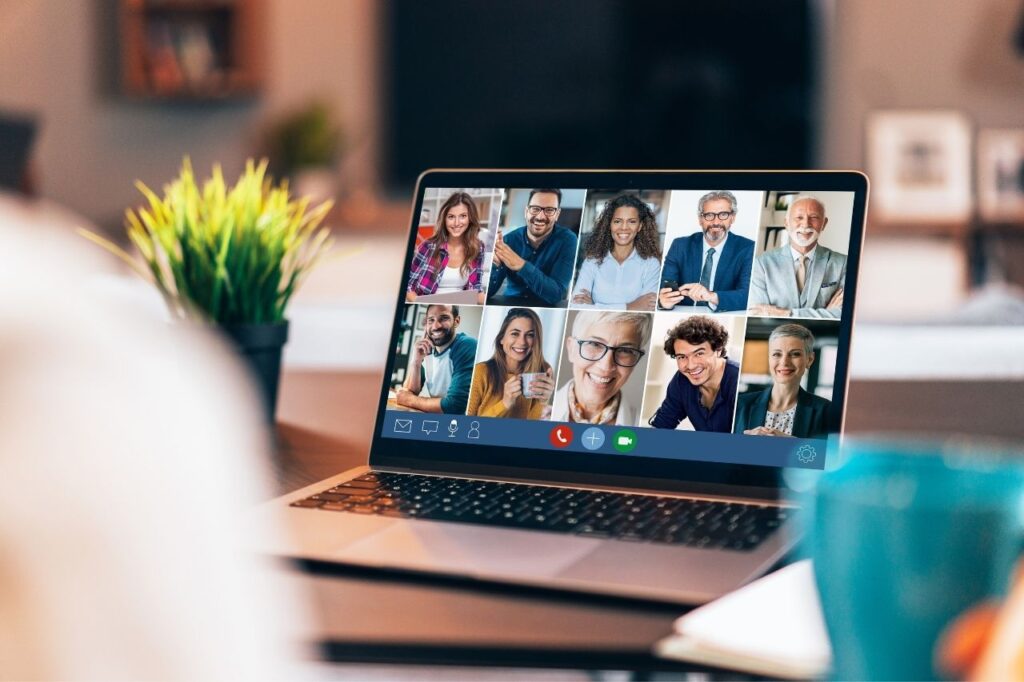 Remote employees must put in the extra effort when communicating with co-workers or clients because little information might get lost in translation (and time zone) due to geographic distance. This is why it's important to be clear and precise in your communication—it could save you time later on.
For example, if you're part of a virtual team, make sure everyone knows the ground rules regarding how team members will communicate (e.g., daily standups) and what tools they'll use to deliver updates (e.g., Trello, Google Chat, or Basecamp). This organization will help remote employees better understand the following steps and identify role clarity among co-workers.
This is just a small sampling of ways that remote workers can improve how they work remotely — but remember, if you have a home office, it's probably going to take more effort than being at an actual office building since there are fewer distractions.
#5 Set Clear Expectations
Remote employees should have very few surprises regarding the day-to-day tasks or projects they're working on because everything should be well documented ahead of time. To avoid any confusion between remote workers and their managers or colleagues, develop a clear action plan for everyone involved, so there's no need to have extensive one-on-one meetings every single day — save those for quick check-ins instead.
For example, if a remote employee needs to shoot over a presentation, he or she should be able to submit a document with links to any related files. This way, the whole team can access the necessary documents without being glued to their laptops at all hours of the day—and when it's time to present, everyone will have access to precisely what they need.
Remember that regular verbal communication is key for creative thinking if you're working remotely and want all your virtual meetings to go smoothly. Try using tools like Slack or Google Docs so everyone can work on tasks simultaneously — no one has an excuse for not staying organized.
Final Thoughts on Top 5 Tips to Stay Productive While Working Remotely
Remember, you chose to work from home for a reason: You want more flexibility in your life and you enjoy the freedom that comes with great responsibility, too!
Remote work is not for everyone, but if you do choose to work remotely, make sure you enjoy the experience and know-how to stay productive without distractions, and don't forget to take a break.
There's no perfect solution but there are many strategies you can employ that will help increase your output while working remotely. You can also use enterprise software and tools if your company requires you to keep the team in the loop.
Lastly, in case you need a communication tool that you can use anywhere you work, you might want to explore the iFax mobile faxing app. It's trusted by more than 5 million users worldwide and it makes faxing more efficient – no need to print documents, no more visiting a nearby outlet to fax a single page – just scan a document and fax it right away from your smartphone or tablet. It's faxing in the cloud made easy.
internet fax services
productivity tips
remote work