In the digital age, faxing has largely been replaced by email and other forms of electronic communication. However, faxing has notable advantages that can be preferable in certain situations.
For example, if you need to send a document with a very high level of security, faxing is still the best option. Or, if you need to get an agreement or contract signed quickly, faxing can be more efficient than trying to track someone down via email or phone.
With so many online fax services available these days, it's easy to take advantage of the benefits that faxing can offer. So if you're looking for a more effective way to communicate with colleagues or customers, consider using a fax service online.
With better technology, sending and receiving faxes has become more convenient. So, what are the advantages of fax services online? Let's find out below.
Table of Contents
Why Use Online Fax Services?
Online fax services are beneficial in many ways over physical fax machines. These benefits include that your data is stored in an online cloud system, so if you lose or damage your device, no information will be lost, making it very secure.
Furthermore, instead of paying for paper and ink cartridges, you only need to purchase an internet plan which makes the service cost-effective. You can also choose to receive faxes directly into your email account, which means you will have access to important information immediately wherever you go.
With online fax services, you and your team enjoy the convenience as you work productively wherever you are. You don't need to print documents, but rather, you use your smartphone or tablet to scan the documents and upload them to the cloud or send them right off the bat with your mobile fax app.
What Are the Advantages of Fax Services Online?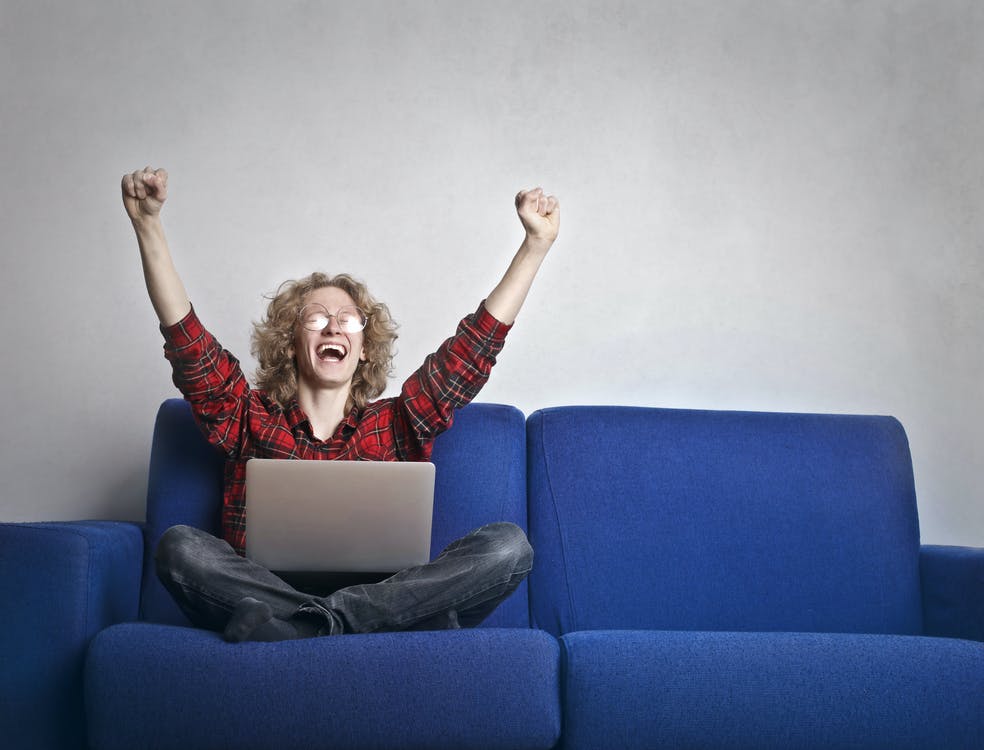 #1 Environment-friendly and Helps Save Space
Unlike traditional faxing, which requires paper, online faxing does not necessarily need it. Because internet-based online faxing is cloud-based, the files may be saved and stored systematically on the internet. As a result, an online fax service helps save resources by eliminating paper requirements.
All your files are archived in the cloud that your online fax provider offers. So, instead of printing documents and storing them in your office, which likely ends up in piles, you can organize your faxes the way you want them virtually. Not only do you save space in your office, but you also eliminate the clutter from time to time.
#2 Convenient to Use
Traditional faxing requires fax machines, and otherwise, you wouldn't be able to send faxes at all. But with online fax service, you can send and receive fax anywhere as long as you have a computer or mobile phone with an internet connection.
The convenience of online faxing doesn't just end there. As mentioned earlier, a cloud-based online faxing service allows you to access all your sent and received faxes quickly. You can always organize and find them in the archives anytime.
Even with just a mobile phone, you can send and receive faxes as long as you have the internet. It means you can be anywhere globally and still use a faxing service even when you are out on a business trip. One of the advantages of faxing online enables you to respond to emergencies and react on time. Have we mentioned you can access your faxes anytime? What could be better than that?
#3 Easy Sign of Documents Electronically
Specific papers may need your signature. You can sign documents electronically using a computer with online fax service, and it means you don't have to use paper or a pen, and you can transmit the document without signing it again.
It is simple to use an online fax service to sign papers electronically. For example, open the attachment or click on the file to sign the document. You may then add your electronic signature to the document before returning it for processing or faxing.
It's even better when you use the iFax mobile app because attaching an electronic signature is embedded in the process whenever you send a fax online. You can write your signature straight on your mobile device instantly or sign your PDF document and attach the file.
#4 Saves Time and Money
It saves you time because an online fax service allows you to send and receive faxes from anywhere in the world as long as you have access to a computer or mobile phone with a connection. You won't have to search for a fax machine any longer.
You may send and receive faxes without issue if you have the software and a device to work with – it saves you money because online faxing does not require paper, pens, or storage space for paperwork.
Imagine, buying a physical fax machine will cost you around $300 or more. Your expense doesn't include the ink it toner replacements you need to do every three or four months, even monthly, if you send a large volume of faxes.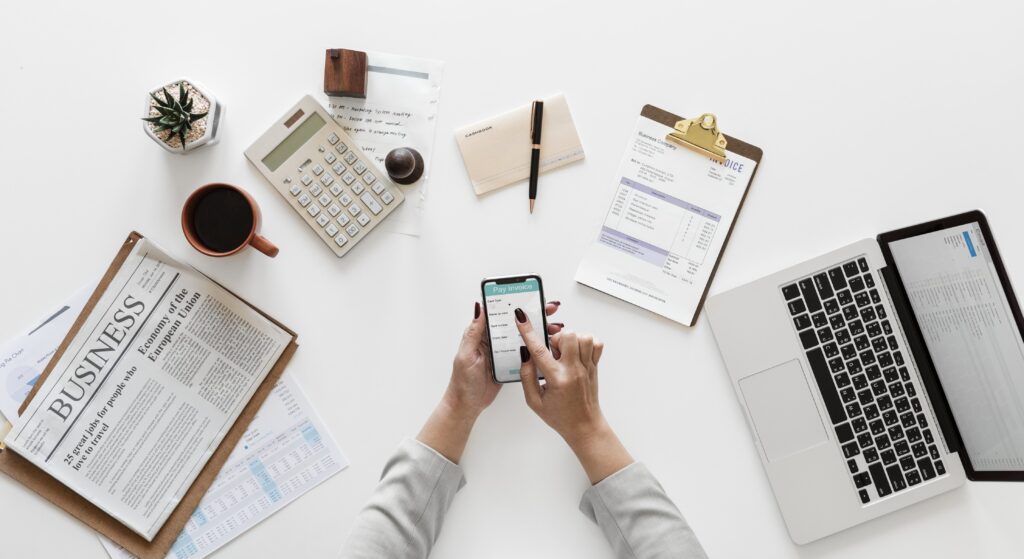 #5 Enables You to Get a Local Fax Number
Unlike the traditional fax machine, you no longer have to worry about needing a landline number. With an online fax service, you can use a local number as your fax. So, no matter where you are, you can send and receive a fax, which is especially helpful for running a business.
One of the advantages of fax services online is that the provider already has the fax number assigned for you. You can use it right away without having to find or look for one on your own. This is very helpful if you are constantly on the go and need something to fax immediately.
Since most online fax services offer packaged plans, the dedicated fax number is already included in the monthly or annual plan. They also give you the freedom to choose your fax number, so you don't have to worry about paying for a separate telephone line for faxing.
#6 Better Security and Encryption
Most online fax service providers use an encryption system as it allows faxes only to be available to the sender and receiver. And because online faxing doesn't require the printing of documents, no unauthorized employee can accidentally access the faxes received.
Encryption is a process of encoding information into an unreadable format. The way it works is that each document gets encoded with a unique key and then sent to the recipient, who decodes the file using the same key.
All major players use SSL (Secure Socket Layer) or TLS (Transport Layer Security) to secure their website and data traffic between your browser and theirs. As long as your internet connection is encrypted via SSL/TLS, you can be sure nobody can intercept any sensitive data stored on third-party servers.
#7 The Convenience of Searching Through Your Faxes
With an online fax service, you can effortlessly search through your faxes even if you have hundreds or even thousands of documents. It's because your faxes are organized well and because the documents are stored electronically, searching through them becomes almost effortless.
One of the advantages of fax services online is that the providers have a built-in search and archiving system where you can tag your faxes, contacts, and documents online. The feature may vary from one provider to another, but in general, if your fax provider is accessible on a web browser, you can effortlessly search for files instantly.
#8 Very Easy to Setup and Use
You no longer have to worry about setting up wires correctly because using an online fax service does not require you to use a fax machine. You also no longer have to waste time and money on paper loading and a complicated method for faxing.
Setting up and using an online fax service is a snap. Open a web page or install an app, and you're ready to go. All you need now is a computer or a phone with internet connectivity, an online fax subscription, and you're good to go.
Even the least digitally-savvy people can send a fax online using their mobile phone as if they're sending an email. Moreover, one of the advantages of fax services online is that you can also avail a pay-per-fax service where you don't need to register or have a subscription and pay a one-time fee, and you're all set.
Final Thoughts on Advantages of Fax Services Online
Now that you've learned the advantages of using an online fax service, it can prove to be very useful for your business or organization. Online faxing can help you have a competitive edge because of its convenience, reliability, and basic requirements.
Compared to a traditional fax machine, you won't have trouble with malfunctions, maintenance, quality, landline connection, portability, and environment-friendliness with online faxing
If you're still using a fax machine, we urge you to use an online fax service instead and make the switch today. Online faxing is a great medium for sending and receiving documents securely, reliably, and conveniently. Try it today! View iFax pricing plans now.
fax service
internet fax
online fax
online fax service
Online faxing