For years, researchers have seen a significant and continuing decline in the consumption of print media. Nowadays, people prefer to get information online. Instead of reading newspapers, we'd rather stay up to date with current events via social media.
This means that business owners need to rethink their approach to releasing information about their company. You can create the most engaging content, but your campaign is likely to fail if you don't know the most effective way to reach your audience.
In this article, we will explore all the ways you can send press releases in digital age.
Table of Contents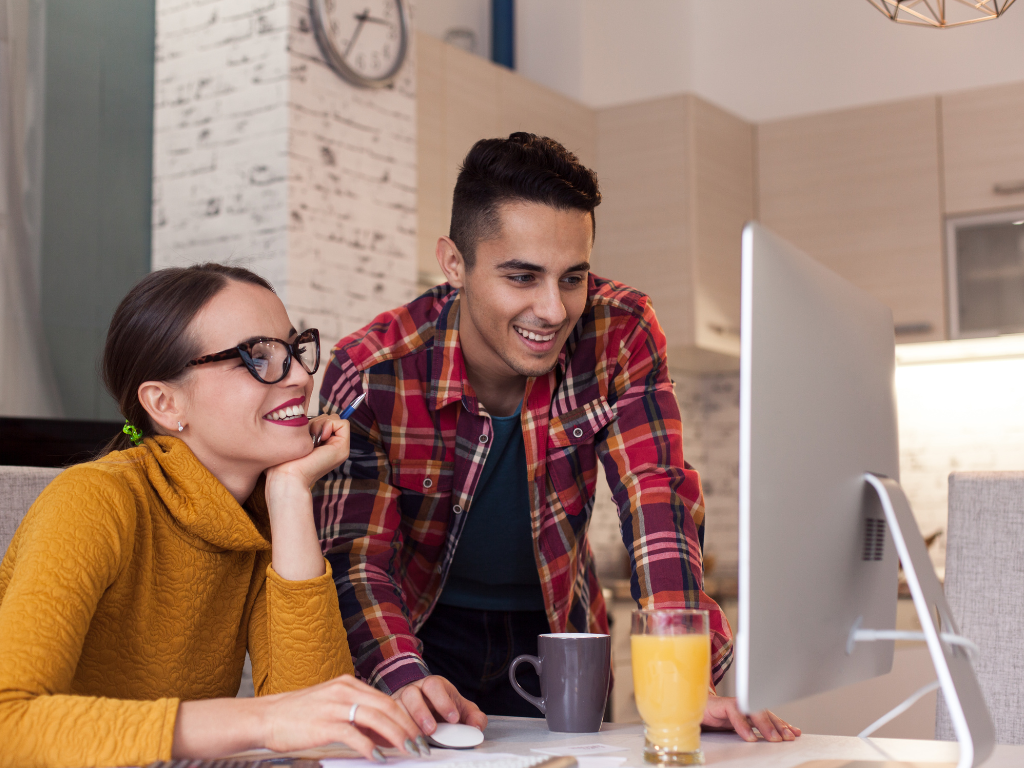 An Introduction to Press Releases
A press release (PR) is a bite-size piece of news that a company disseminates to announce or highlight something of great value to them. This type of content is mainly used to spread information about the launch of a new product or service. Press releases are also useful if you wish to publicize an upcoming event or activity in your business.
Here are other use situations when press releases are essential:
Changes in executive-level leadership
Funding and investment announcements
Corporate rebranding
Company expansion
Changes in the corporate address and offices
Opening of new branches
Sending Out Press Releases: 3 Popular Ways
Contrary to popular belief, press releases are still relevant today They remain an effective marketing tool that can help you build a more credible brand and bolster customer loyalty. However, you can no longer rely on print media to send press releases. Adopting a more digital approach can help you reach a wider audience.
Let's explore some of your options:
1. Email
Almost everybody uses email these days, so it makes sense to send press releases through this medium. Not only is email one of the fastest ways to deliver information, but it also involves little to no cost at all. It also affords you the creative freedom to create eye-catching content using graphics and images.
What's even better is that there are plenty of online platforms like MailChimp and HubSpot that can simplify your email campaigns. You can create a mailing list and send your message all in one go. These tools also help you monitor the performance of your email press releases and see how many has taken action or read them.
2. Social media
On average, a typical internet user spends about 147 minutes a day on social networking sites. If you don't have a rich contact list but still want to reach prospective clients, social media posts are your best bet. The only downside of using is that it's highly saturated. Your press release could easily be ignored in a sea of posts on Facebook, Twitter, Instagram, or TikTok.
When you use this medium to send press releases, it's highly recommended that you craft unique and striking content. The good news is that you are not limited to text and static images. Social media posts can includeemojis, videos, and GIFs.
3. Online faxing
Aside from convenience, what makes online faxing a great option for sending press releases is that it's more personalized. It's almost like personally delivering the content to them. There's also less chance of your press release getting lost in a pile of other transmissions. Most online fax providers use fax encryption to protect your data.
Nowadays, you can send faxes straight from your mobile phone or computer at a fraction of the cost. Online faxing solutions like iFax offer a myriad of different features to make press release distribution a breeze. With broadcast faxing, you do not have to send press releases individually.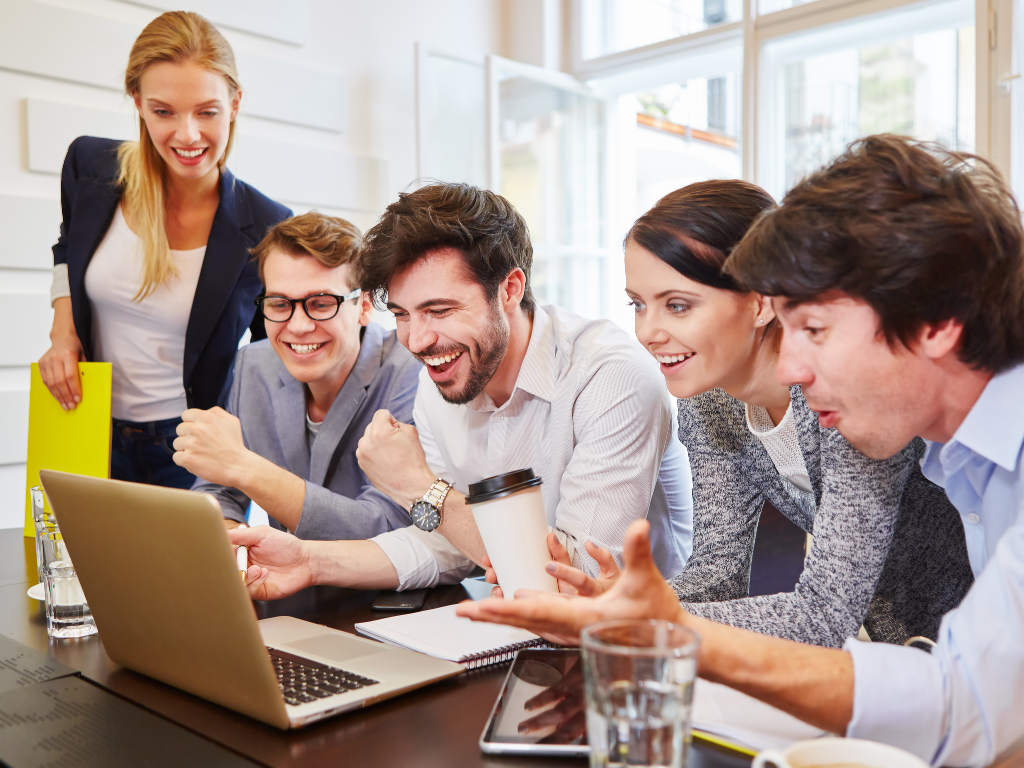 The Dos and Don'ts of Writing Press Releases
Now that you're familiar with using online faxing, let's take a look at the best practices for writing compelling press releases.
Know your audience
Before you get you start typing away, you have to understand your target market first. This will help you determine the manner and tone of your PR. Use language and visuals that would appeal to them. For example, it's best to avoid slang when reaching out to older audiences.
When you know your audience, it will give you an idea on the most effective way to get your message across. This makes it easier to select the method of distribution.
Keep it short and simple
Your press release should be punchy and succinct. It needs to grab your audience's attention right away and compel them to read the rest of your content. At the same time, you also should aim to get straight to the point. Filler content can bore your audience, leading them to stop reading your press release.
Strike a balance between catchy and informative content. Don't be afraid to create several drafts and spend time revising your press release.
Make it a team effort
When writing a press release, be sure to run it through your team and get their thoughts. They might be able to provide you with insights to improve your messaging. A fresh set of eyes can also spot embarrasing typographical or factual errors before you hit send.
Collaboration is also necessary if you wish to do a more creative approach with your press release. It's best to seek the assistance of a graphic designer for more appealing visuals. Just keep in mind that online faxes are usually sent in black and white.
Include key information
A great way to get you started with writing a press release is by creating an outline that lists down all the important details you wish to share. Make sure that you include the 5 Ws: who, what, when, where, and why. As much as possible, these should be added to the first part of your press release. Make sure they are formatted in such a way that key details are easy to identify.
If you are sending press releases online, don't forget to include main keywords as this can boost the visibility of your press release.
Use multiple distribution methods
As previously discussed, there are a now a number of ways that you send press releases–from traditional to digital ones. Although many people consume online media, you can still get in touch with major publications for your press release. Of course, it would be even better to supplement that with email, social media, and online faxing.
How to Send Press Releases Using iFax
Businesses have been using fax service to share documents with clients and colleagues for decades. But did you know that you can also use it as a marketing tool?
Back in the day, sending press releases via faxing can be quite complicated. You need to input fax numbers one by one, which can take hours. Luckily, with online faxing, you can send press releases in bulk with just a few clicks.
Here's how to do it on iFax:
1. Sign up for an account with iFax. If you already have one, log in.
2. On your dashboard, click Broadcast Fax.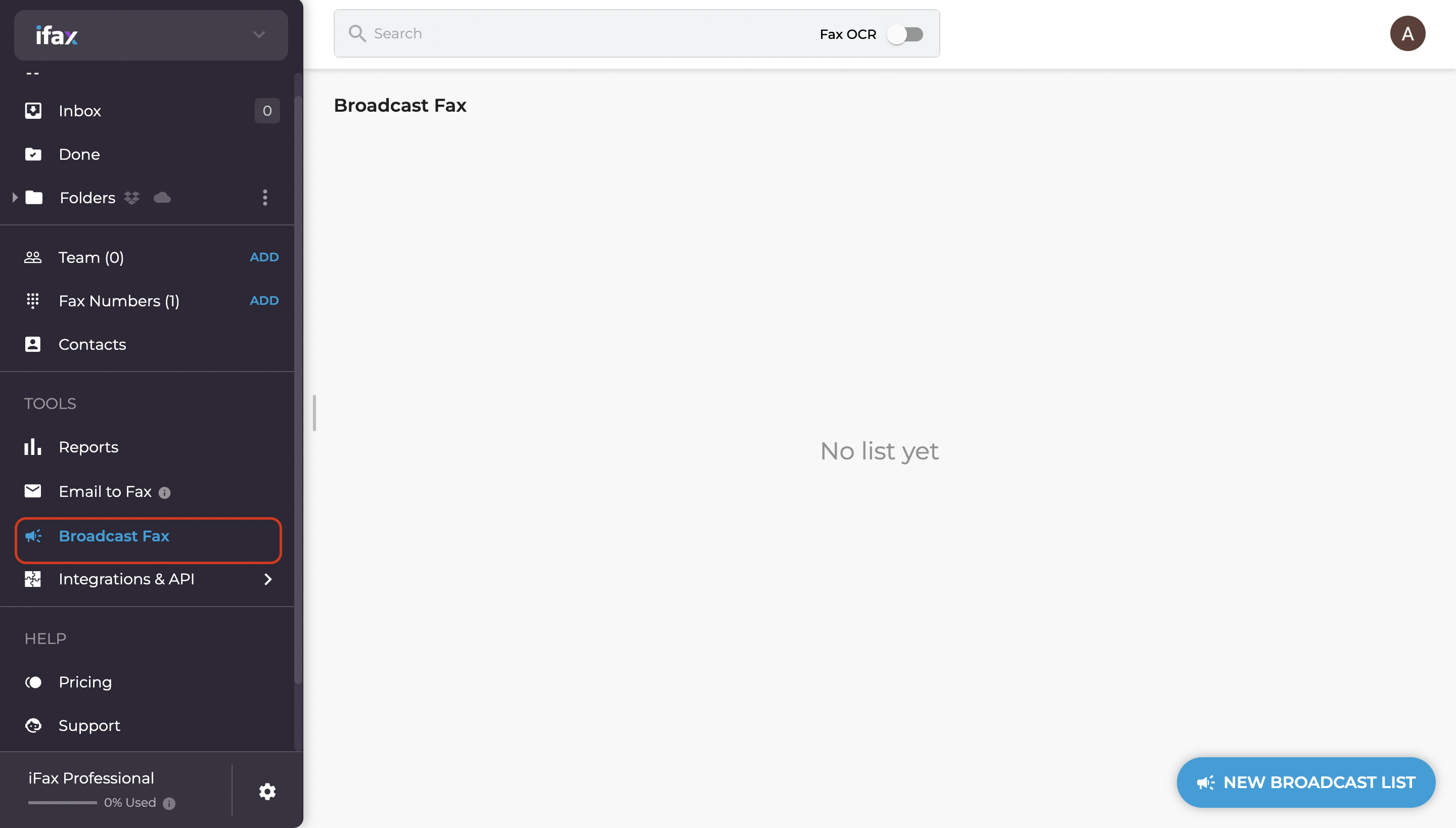 3. Select New Broadcast List.
4. You can manually add contacts to your list by clicking Create New. Alternatively, you can import a CSV file. Make sure that you follow the correct format.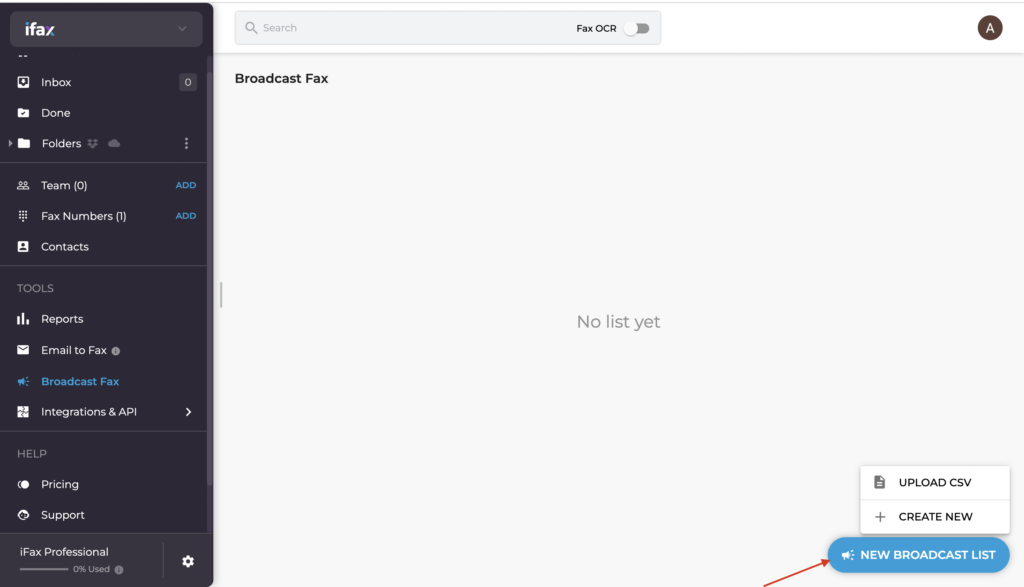 5. Once you have created your contact list, you can compose your press release by clicking Send Fax found on the right side of the list.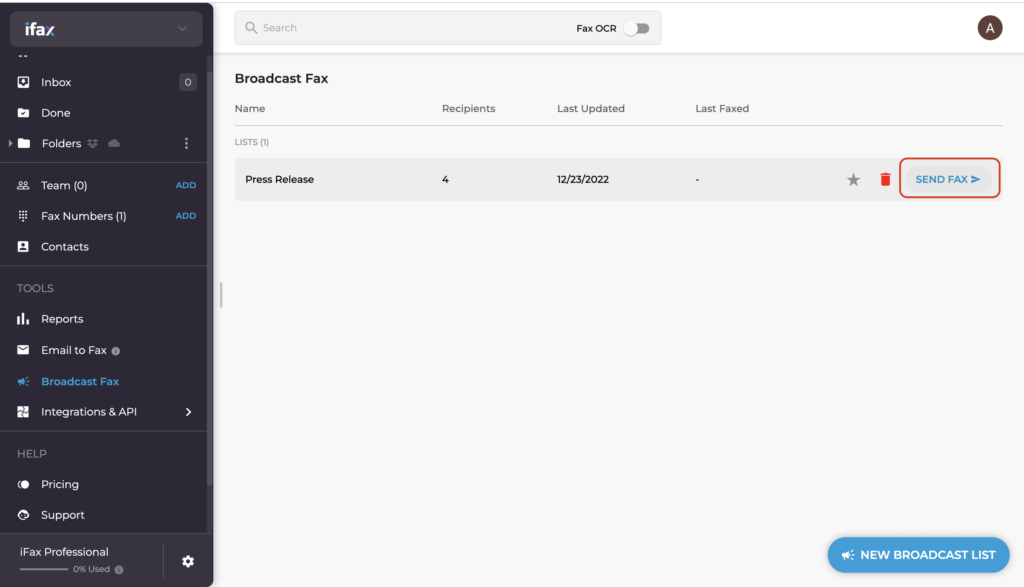 6. Add a custom message and attach any document you wish.
7. For a more personalized approach, you may add custom fields to your attachment.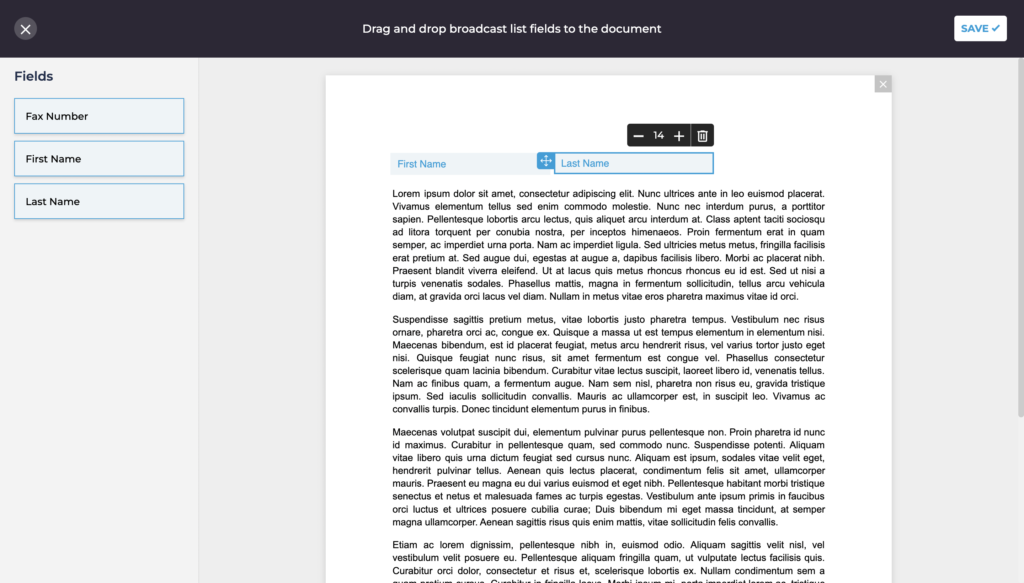 8. If you are done with formatting your fax, click Send.
9. You also have the option to schedule the delivery of your press release. Just click the Delivery By section found on the upper section of the fax cover page and select Scheduled Send.
You will receive an email notification once your press release has been successfully sent. The beauty of broadcast faxing is that you can create as many lists as you wish. You can group your contacts based on location, age, occupation, etc.
The main advantage of an organized broadcast list is that you can easily distribute targeted press releases. Instead of sending generic messages, you can send tailored content for maximum impact.
Send Press Releases Using iFax's Broadcast Fax
iFax is a feature-rich online faxing solution that will surely add more value to your business. Aside from providing you with an efficient and secure way of sharing documents, you can also leverage our service to promote your business. In particular, our broadcast fax feature can help you reach a wider audience.
Instead of having to individually send press releases, you can create a broadcast list or send. This allows you to send a single transmission to multiple recipients simultaneously. This feature can save you a lot of time. You also have the ability to customize your press releases by adding custom fields. This adds a more personalized touch to your content.
There's a lot more features you can enjoy when you sign up with iFax. Create an account today and explore all the ways we can help you boost your business.
press release
sending press release