Are you fed up with managing paper-based fax documents and trying to understand how they fit into your online workflow? With iFax, you can create and share your very own company fax page. This feature makes it easier to receive faxes online via a page that includes your company logo and fax number.
What Is a Company Fax Page?
A dedicated fax page provides a hassle-free and organized way for your company to receive faxes online.
It includes the following elements:
A unique link
Company logo
Tagline
Your iFax number
Call to action: send a fax
iFax Professional users can maximize this feature as it is already available in their plan.
How Does a Business Fax Page Work?
Fax recipient
When you own an online fax account, you will be able to set up your dedicated business fax page. You simply share the URL with your contacts or anyone who needs to fax you. Most online fax service providers offer this in a bundle or plan and let you customize the color, text, and button. When you receive a fax, it goes straight to your online fax account or main dashboard for viewing.
Fax sender
Don't have a copy of the recipient's fax number? Just ask for the URL of the company's fax page. The saved contact numbers are already prepopulated in the number field, so you don't have to type the digits manually. Depending on the recipient's plan, you could send a free fax, and the credits will be deducted from their account.
How to Set Up a Company Fax Page on iFax
As a Professional user, here's how you can create and customize a dedicated fax page for your account.
1. Go to iFax and log in to your account. You will be directed to the dashboard.
2. Click Settings. The gear icon is located in the bottom left corner.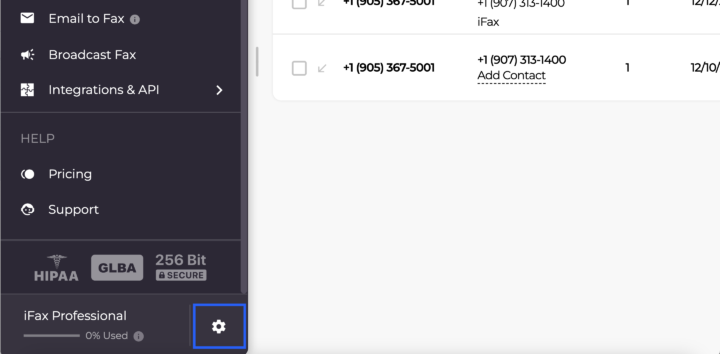 3. Select Your Fax Page. You will see a window where you can add or revise the following fax elements:
Company logo – Upload a JPEG or PNG file. You may also adjust the size of your logo.
Page Title – Edit the page's name and include your company or name.
Subtitle text – Add your tagline or greeting to the sender.
Fax number – Type in your fax number.
Company – Type the name of your company.
Toggle option for cover page – You may include the cover page automatically.
Preview of your dedicated fax page – See how the page looks like as a sender.
Unique URL – The generated one is based on the company's name (e.g., Amplify Ventures has this link: https://ifaxapp.com/fax/amplify-ventures)
Free for visitors – If you select this option, senders can fax you at no cost. Your iFax account will be charged based on the number of pages.
Visitors will pay – If you select this option, senders will be charged based on the number of pages they've transmitted to your fax page.
Save button – Click this to save and apply the edits and customization you made.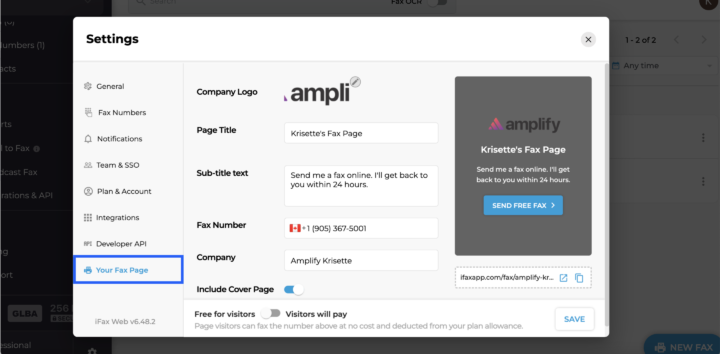 4. Once you're satisfied with the details on your dedicated fax page, click Save.
5. Copy and paste the fax page URL on your web browser to view it.
6. Share the link with your contacts, colleagues, suppliers, vendors, and clients. You can even add the URL to your email signature and social media channels. That's how easy it is to create a dedicated fax page.
Do senders need to pay when they use your fax page?
Yes, only if the owner of the fax page toggles the option for "Visitors will pay" during setup. Fax senders will be charged upon checkout, depending on the number of pages they send.
Otherwise, the number of pages sent to your fax number will be deducted from your plan allowance.
How to Send an Online Fax Using the Company Fax Page
Say you received a link to a dedicated fax page from a business contact. Here's how to use it to send them an online fax.
Sending a free fax
1. Visit the dedicated fax page URL.
2. Click the Send a Free Fax to view the fax cover window.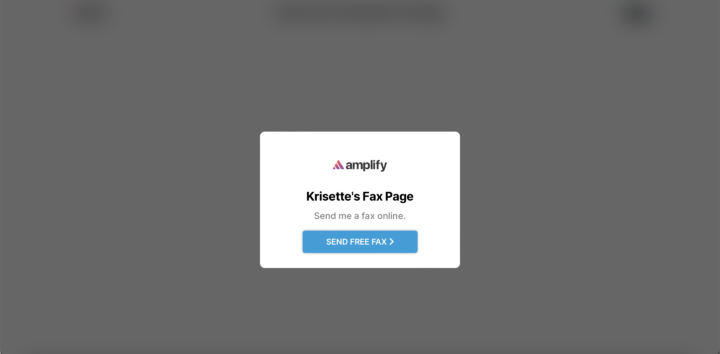 3. Enter your name and comments in the fax cover page.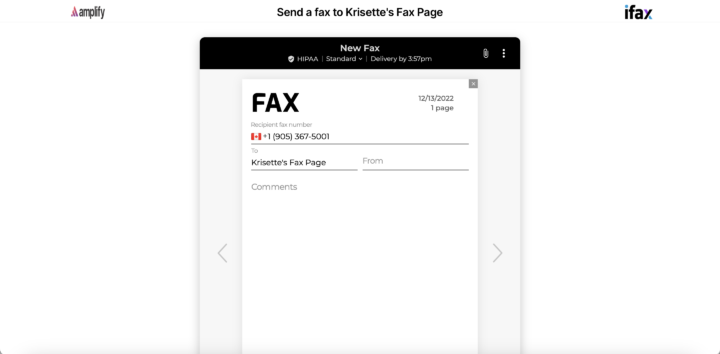 4. Scroll down to attach documents. Drag and drop them into the browser or click Drop an attachment here.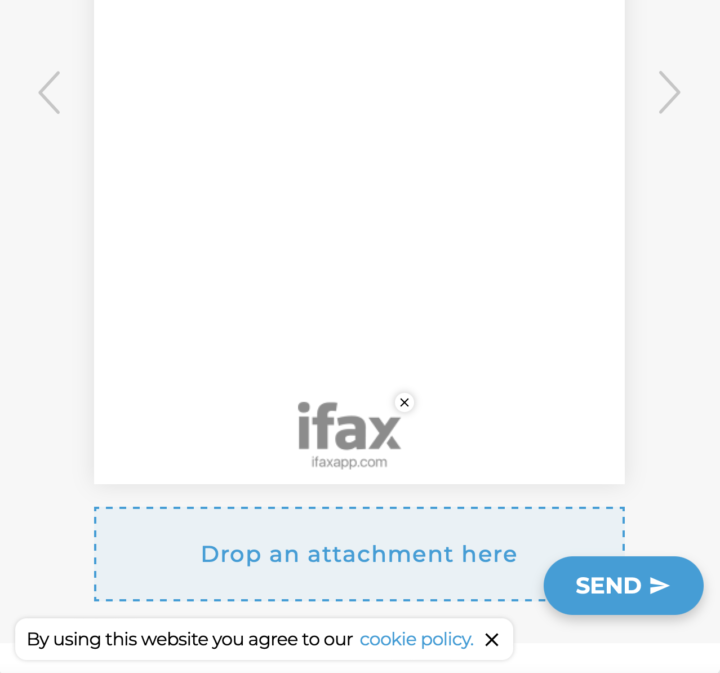 5. You have the option to delete the iFax logo or upload your company's logo.
6. Hit Send. A confirmation window will pop up, indicating the estimated time of delivery. Click Continue.
7. If you're a guest, you will be directed to the iFax web dashboard. Registration is optional. If you have an iFax account, you will receive an email notification that your fax was sent successfully.
Sending a paid one-time fax
If you are required to pay for the fax, here's how to do it.
1. Click on the dedicated fax page URL, then click Send Fax.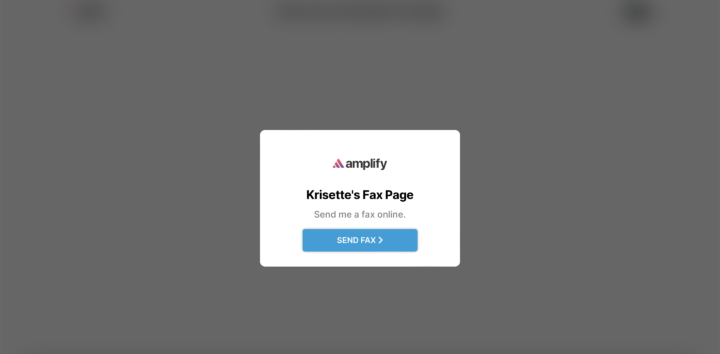 2. Enter your name on the fax cover page along with the comments.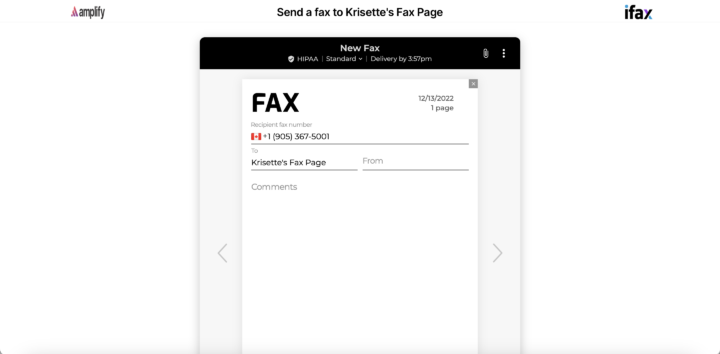 3. Scroll down to attach the files you wish to send. Drag and drop them into the browser or click Drop an attachment here.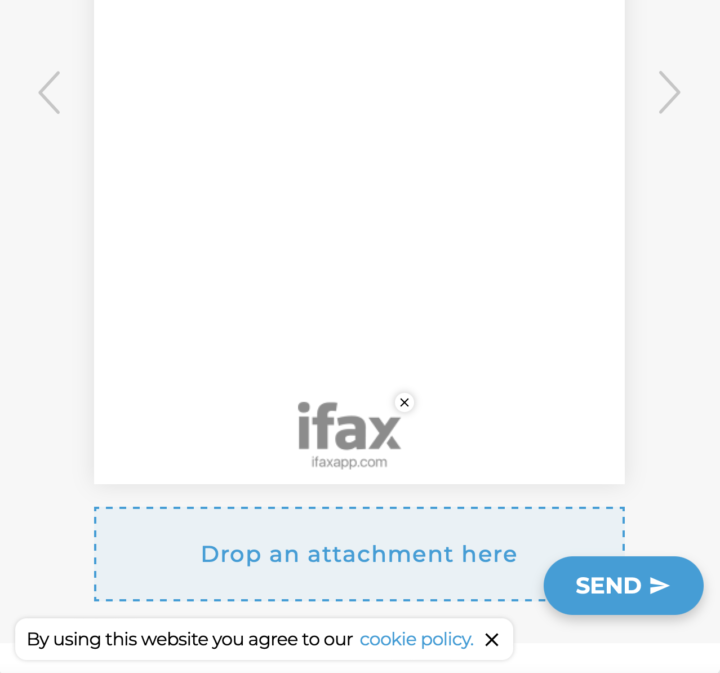 4. Hit Send. A confirmation window will pop up, prompting you to pay upon checkout. Click Continue.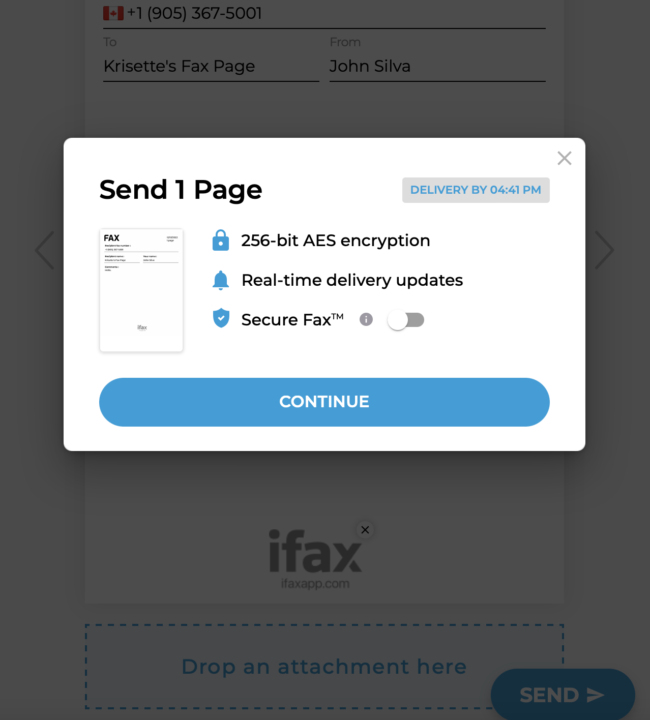 5. Enter your email address, then click Next.
6. Enter your credit card information, then click Next. You will be charged based on the number of pages you will send.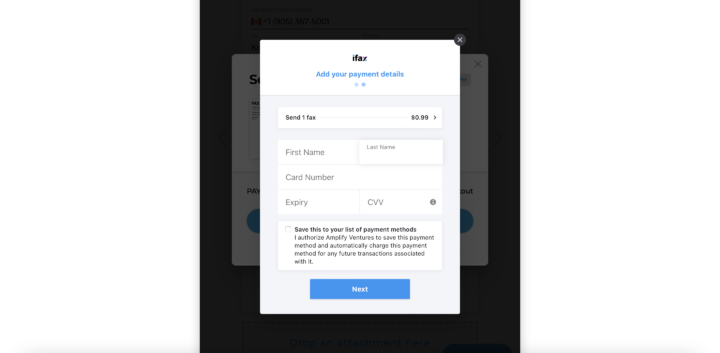 What Are the Benefits of Having a Dedicated Business Fax Page?
A dedicated business fax page can be a real game-changer in your document workflow. Here are the top reasons why you should have one.
1. Organize incoming faxes
Focus on your tasks and let the dedicated fax page do its job as a conduit in collecting incoming faxes. All online faxes will go straight to your web dashboard. You no longer need to receive or sort them manually. It's also easier to find and retrieve digital faxes compared to their printed counterparts.
2. Share contact details quickly
Plus, you don't have to memorize or repeatedly type in your business fax number when asked for your contact details. All you need to do is share the URL to the dedicated fax page with anyone who needs to fax you. They may use the link as often as they want. Also, you don't have to worry about sharing a new fax number in case you change office locations.
3. Protect data confidentiality
iFax uses HTTPS encryption in the URL. Hypertext Transfer Protocol Secure (HTTPS) is a secure channel for delivering encrypted content. The dedicated pages come with such security measures, ensuring any data exchanged online is protected from cyber attacks.
HTTPS is the same encryption used in e-commerce sites. Encryption and other security measures also ensure that you comply with data privacy laws like HIPAA, GDPR, and GLBA.
4. Establish your credibility
Having a dedicated business fax makes your brand seem more professional and reliable. When you use an encrypted URL, it implies you are in serious business. Taking control of how your company is presented in different channels like a dedicated fax page adds a level of trust.
5. Boost brand awareness
iFax lets you customize the dedicated page to upsell your business or service to the recipient. Since you can add your company logo to a dedicated fax page, it's an effective way to promote your business. Each time your contacts send you a document, they get a visual reminder of your brand, all with no extra effort on your part.
Receive Faxes 24/7 With iFax
With your own iFax page, you can receive documents online from anywhere in the world. It's the perfect solution for businesses and individuals who need a secure, reliable way to collect vital documents without the hassle of using a fax machine.
Want to make the switch? No problem. iFax can help you transition to its intuitive online faxing app in no time. Our account management team can help you do the following:
Port your existing fax number within 3 to 5 business days for a minimal fee
Provide a custom enterprise package for large companies that need more than one fax number
Assist with acquiring a toll-free fax number for your global brand
Walk you through a live demonstration of iFax and explain how it works
Ready to set up your dedicated fax page? Sign up for a Professional account today and expedite the way you receive incoming faxes.
business fax number
fax number
fax number porting
online fax number