Optical character recognition, or OCR, is a feature available on the iFax platform. Using an electronic conversion process, OCR enables users to convert fax documents into machine-readable texts.
With fax OCR, your organization can unlock a variety of benefits. These include reducing reliance on manual data entry, eliminating human error, and significantly increasing profit margins. This post explores how OCR works on iFax and why it could positively impact your business.
What Is Fax OCR?
Before the invention of online faxing, people relied on the built-in scanners on fax machines to capture and read documents. But as online services offered machineless faxing, there was a need to replace physical scanners with another technology. That's where OCR fax software comes into play.
Fax OCR enables users to convert documents into machine-readable texts. It scans and recognizes non-editable files and transforms them into digital characters or editable fields. OCR works with a wide variety of files, including handwritten notes, digital records, and digital images.
Not only can OCR improve document sharing and management, but it also simplifies the fax process. Using this technology results in less errors and faster turnaround times. More often than not, companies that take advantage of OCR report enhanced business processes and increased revenue.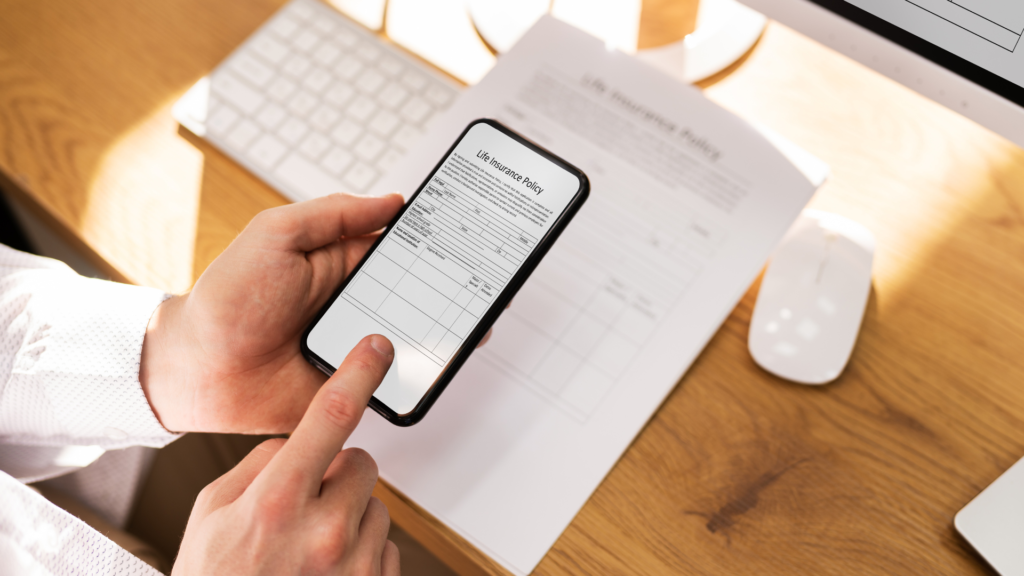 Transcribe Texts With Optical Character Recognition
With iFax and OCR, the
transcription
possibilities are wide-reaching. It has proven compatible with numerous use cases across different industries. Consider these examples:
Medical workers can use OCR for healthcare-related documents such as prescriptions, medical forms, and doctor's notes.
Users in the legal industry can also scan and transcribe case files, court proceedings, and contracts.
Real estate practitioners can take advantage of OCR for digitizing property deeds, offer sheets, and purchase agreements.
Financial institutions find benefits in scanning financial records, cash-flow statements, and balance sheets.
Those in the manufacturing industry use OCR to transcribe client requirements, process descriptions, and shipping records.
In a general sense, other users can employ OCR for transcribing handwritten documents, store receipts, and similar paper-based files.
Moreover, you can use iFax OCR with inbound and outbound fax documents. This technology helps reduce your organization's
paper usage
. It even works with faxes that have yet to be delivered.
Essentially, these features can empower your business to streamline the transcription process. You'll find that each document transcribed on iFax is secure in the cloud.
Extract and Convert Fax Information Into Editable Fields
You can use OCR functionality on iFax for more than transcribing documents. It's also possible to pull fax information and transform these into editable fields.
One example is scanning a physical document and letting iFax detect relevant information. With fax OCR enabled, the software can capture and replicate standard fields, such as spaces allocated for names and dates.
You may also add custom fields according to your specific requirements.This process is helpful whether you're scanning one or multiple forms.
On top of that, OCR can also help users produce clearly readable documents. They are a vast improvement over documents handwritten in print or cursive. It also speeds up data collection so you can focus on more time-consuming parts of the process.
Export Converted Data as Structured Files
Once a user has successfully transcribed and edited a document, they may export the resulting data as a structured file. iFax supports conversion from fax to text and PDF to text. Afterward, the document will be ready to export, send, or print. You can send the resulting file as another fax or save it as a PDF for use outside the app.
The benefits of creating structured documents from converted data include:
More convenient information sharing across different systems and devices
Seamless retrieval of digital information vs sorting through physical files
Allows for multi-user collaboration in digital mediums
Less chances of lost or damaged information due to physical hazards
The OCR-enabled iFax functionalities we've covered significantly increase user efficiency and reduce employee workload for customers in any industry.
How to Use Fax OCR on iFax
OCR for online faxing allows users to scan, transcribe, and convert documents quickly and effortlessly. The character recognition feature on iFax is intuitive and automated. Follow the steps below to start using OCR on iFax:
Go to ifaxapp.com and sign up for a new account. Log in if you already have an existing account.
Enter the iFax dashboard and click Settings on the dashboard's left-hand side.
3. Under the General tab, click OCR & Data Export. This submenu will let you edit settings related to the iFax OCR functionality.
4. You may toggle the automatic conversion of images from new faxes.
5. You can convert existing faxes to searchable text.
6. It's also possible to create custom fields for names, dates, and other information.
Note that automatic conversion from fax images to searchable text comes at an additional cost. Similarly, activating OCR for existing fax images comes with a one-time fee.
Once you've activated the fax OCR feature, you can toggle the search button on your dashboard to index converted searchable texts. This option will make it easier to locate and sort fax images that iFax has already scanned and converted.
Leverage Fax OCR With iFax
iFax
offers one of the industry's most intuitive and comprehensive fax OCR features. With iFax, you can:
Scan, detect, and transcribe documents instantly.
Produce editable fields automatically or create custom ones to suit your needs.
Export, send, and print any converted fax image as a structured file.
With a robust feature set and easy-to-use interface, iFax makes
document management
a breeze. It's no wonder many businesses have found our OCR feature a valuable addition to their faxing repertoire.
fax OCR
fax OCR software
OCR faxing