The main difference between FaxBB and iFax's fax broadcasting service is pricing. iFax follows a subscription-based model, letting you broadcast faxes according to your monthly fax page allocations. Meanwhile, FaxBB does volume pricing, allowing you to pay for the exact number of fax pages you need.
FaxBB and iFax Fax Broadcasting Features Comparison
iFax vs FaxBB

Price per page

HIPAA Compliance

256-bit Encryption

Modern Interface

Mail Merge

iFax

1¢

Yes

Yes

Yes

Yes

FaxBB

1¢

Yes

Yes

No

Yes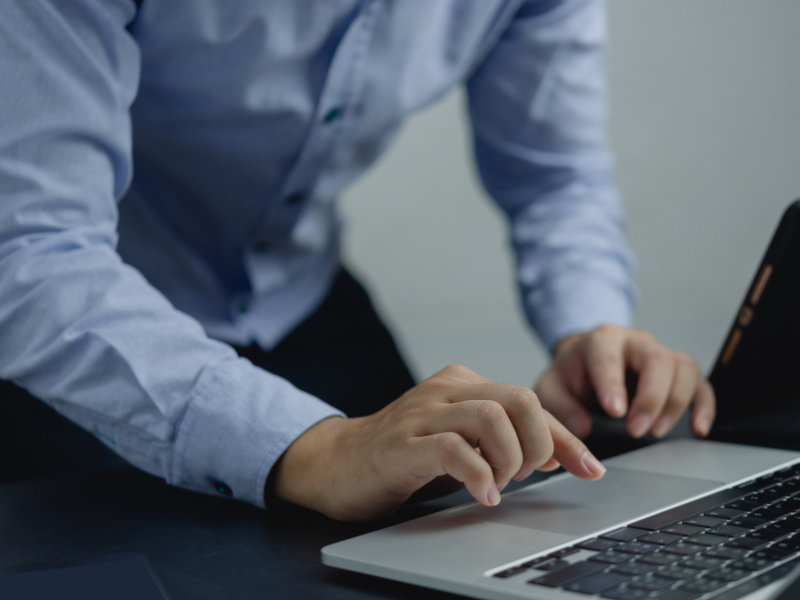 Here's a detailed discussion comparing FaxBB and iFax's broadcast faxing features:
User Interface and Ease of Use
Sending fax broadcasts through iFax does not require any complicated and time-consuming setups. Its intuitive web dashboard makes it easy for everyone to broadcast faxes without extensive training or technical knowledge. The broadcast fax service also provides helpful tooltips to guide users throughout the process, ensuring a seamless experience.
FaxBB, on the other hand, offers a straightforward process for sending fax broadcasts. On the downside, its user interface is still stuck in the past. Some users may find it less visually appealing or intuitive, but its fast fax delivery system compensates for its outdated design elements.
Multi-Page Faxing
Fax broadcasting is all about efficiency and reach. Whether your purpose is faxing reports, newsletters, business updates, or promotional materials, it all boils down to whether you can do it in the least amount of time and effort.
With iFax, there's no question about its capability to send fax broadcasts. It allows multi-page faxing to a large number of audience, which you can sort based on interests, demographics, etc. You can also upload unlimited document attachments of various formats (e.g., PDF, PNG, DOCX) per fax.
As for FaxBB, you can fax PDFs or JPEG files. This service also supports multi-page faxing, saving you from the hassle of merging separate pages into single files.
Fax Marketing
Personalization in fax broadcasting helps establish a personal connection with your clients or customers. It increases conversions and brand recall, a feature that iFax perfectly embodies through its custom fields, merge tags, and other personalization options. You can even change your cover sheet templates to suit your brand guidelines.
Another thing worth noting about iFax is that it's flexible enough to suit your evolving campaign and marketing needs. You can also add your company or business logo, set your desired document size, add a HIPAA badge, or set the fax resolution to the highest quality.
Meanwhile, FaxBB is ideal for delivering successful campaigns to targeted groups of people. It also supports personalization through mail merge, which allows you to add dynamic fields to fax broadcasts. Such an option makes it possible to pull out specific information like names from your contacts lists and incorporate them into your campaign or newsletter messages.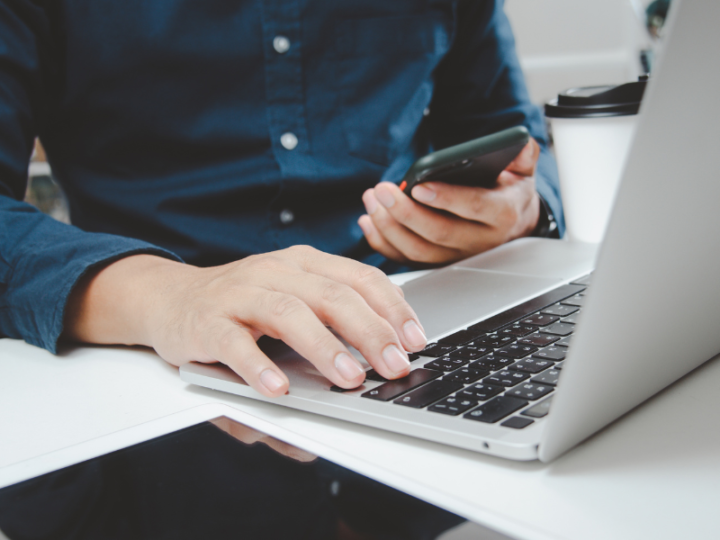 Deliverability
iFax ensures the deliverability of broadcast faxes through its real-time status monitoring and instant notifications. It also supports fax broadcast scheduling, so you don't need to send campaigns at specific times manually. Another great thing about this service is it allows sending fax campaigns directly to the recipient's email.
Meanwhile, FaxBB's auto-redial feature will automatically retry sending your failed fax broadcasts. It also lets you download a list of busy fax numbers from your campaigns so you can resend the failed messages at the best possible time. Recipients can also opt out of your campaigns with just a few clicks of a button.
Broadcast Lists
iFax lets you upload contacts in bulk as CSV, making importing contacts from other platforms quick and hassle-free. Aside from this, you can also create multiple broadcast lists and update them at any time. There's also the option to add custom fields to each list, giving you complete control over the information you want to store for each contact.
FaxBB lets you manage your contact lists as well. You can either add them manually or upload them in bulk. In its dashboard, you also have the option to add specific numbers in the Do Not Call List (DNC), a list specifically made for recipients who wish to opt out of your fax broadcasts.
Security
iFax's fax broadcasting feature employs the same level of security that encrypts faxes while in transit and during storage. Our fax service uses military-grade AES encryption technology to prevent snooping and unwanted access. It also employs additional security measures such as two-factor authentication, Single Sign-On, and permission controls to stay ahead of emerging threats.
As for FaxBB, the fax broadcasting service secures each transmission by obtaining SSL Certification and employing PGP and public and private key encryption algorithms. It also supports TLS/SSL encryption, so you can be assured that your data is in good hands.
Compliance
iFax, aside from being HIPAA-compliant, also complies with other industry and federal regulations, such as the Gramm-Leach-Bliley Act and the Junk Fax Protection Act. Using our service provides assurance that you can send fax broadcasts without violating any legal requirements.
Likewise, FaxBB is a broadcast fax solution that complies with HIPAA. This Canada-based service also aligns with other privacy and anti-spam regulations.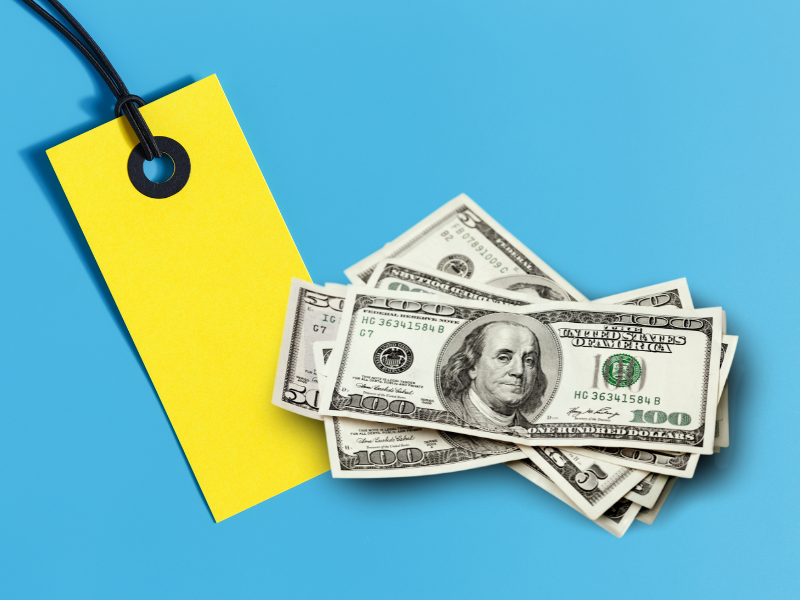 Broadcast Fax Pricing
The cost of sending fax broadcasts using iFax is as low as $0.01 per page. It doesn't matter what plan or subscription you have, but note the limitations in fax pages to avoid disruptions. For an uninterrupted experience, choosing the Pro plan is always ideal. For just $25 monthly, you can fax 1000 pages and even scale it up depending on your growing demands.
It's also worth noting that iFax won't charge any setup fee for fax broadcasting.
For FaxBB, the price is fixed depending on the number of pages you choose, regardless of the duration. However, do note that prices may vary per country or destination. For example, the cost of 1000 pages is 25 CAD if you're only faxing within Canada. That's roughly 2.5¢ per page, but if you fax internationally (i.e., Australia), the service will charge you $0.03 per page. On a good note, it won't charge for failed faxes. You only get charged for every successful fax sent.
FaxBB and iFax Comparison: Which Is Better for Fax Broadcasting?
Comparing the fax broadcasting features of iFax vs FaxBB, deciding which one is better depends on how you want to send out your campaigns and achieve success by reaching your target audience effectively. Pricing also plays a critical role since it will impact the number of pages you can send monthly and the types of features you can access.
While FaxBB offers an excellent overall option with its volume pricing and industry-compliant solution, iFax is far better, especially if you want unparalleled fax broadcasting that drives results. With our cloud-based service, you can easily manage and track the success of your campaigns in real time. You can also access advanced features such as fax scheduling and list segmentation without paying extra.
Why settle when you can maximize the effectiveness of your marketing and promotional campaigns by choosing iFax?
Contact our sales team today to request a free demo.
comparing ifax
fax broadcasting
faxbb
ifax comparison
iFax vs