Poor-quality faxes often lead to errors and misinterpretations of important information. It causes delays and costly mistakes, especially in industries like healthcare that rely heavily on accuracy and precision. Thus, ensuring faxing at optimal quality is vital to avoid potential setbacks.

This post aims to share valuable tips and best practices for improving fax quality. Additionally, you should pay attention to the factors that can affect the appearance of your faxes on the recipient's end. Even minor issues like low ink levels or incorrect settings can prevent you from achieving a clear and legible fax transmission.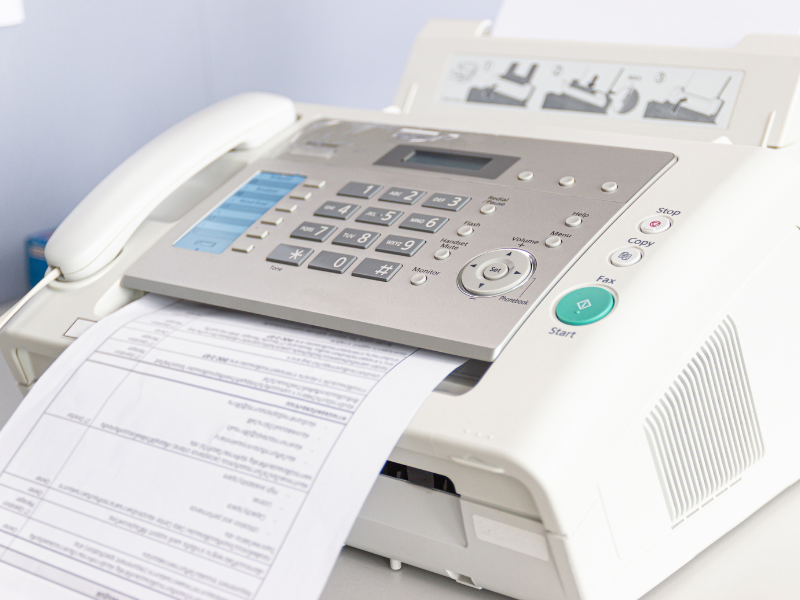 Why Fax Quality Matters for Your Business
The quality of your faxes determines how professional and reliable your business appears to clients. Consider it your gateway to building trust and establishing a strong positive impression. By sending blurry and unreadable faxes, it gives off the impression that you don't take business communication seriously. Or, it could be a sign that you lack competence when it comes to using fax machines and other office equipment.

Here are other reasons why businesses should make some effort to improve fax quality:
Legibility: If the fax is unreadable, it hinders communication. There is a higher chance of delays due to the need to clarify and resend the document. It is also likely for errors and misunderstandings to occur.
Professionalism: High-quality faxes give your clients and partners the impression that you are committed to delivering accurate details. It also shows that you value their time and are willing to do more than required to prove that your business is trustworthy and reliable.
Time: Low-quality faxes can take longer to transmit since they may need to be resent multiple times. Not only does this result in wasted time, but it also leads to lost opportunities and missed deadlines.
Accuracy: A clear and accurate fax can help maintain favorable business relationships. It helps ensure compliance with industry-related standards, which lowers your risk of facing costly penalties.
Productivity: It takes time and effort to decipher a blurry or illegible fax. Instead of moving on to the next task, you are stuck trying to make sense of the given information. Doing so will only lead to further loss of productivity and unnecessary delays.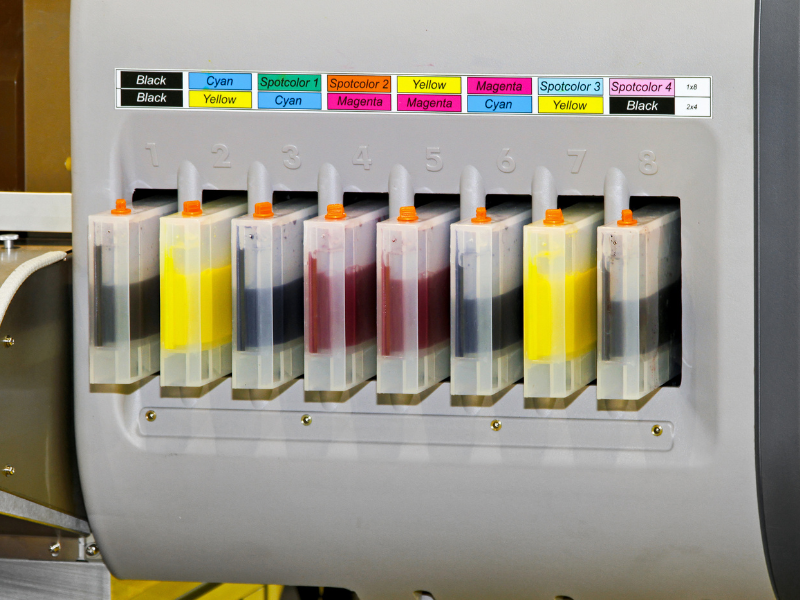 Factors Affecting the Quality of Fax
When it comes to fax quality, various factors come into play, such as:
Paper quality: Using poor or low-quality paper to fax can cause print issues like blurry or smudged texts. It is also likely for paper jams to happen.
Ink levels: Low ink levels can result in poor-quality faxes with faded or missing text and images. It is always best to check the ink levels before faxing a critical document to avoid any last-minute hiccups.
Resolution: Higher-resolution faxes can result in clearer text and sharper images. Thus, your business can benefit from investing in a machine or service that supports high-quality faxing.
Compression: Some compression methods can degrade fax quality by causing distortion or detail loss. Better test the quality of the compressed file first before faxing it to ensure that it is clear and legible.
Connection quality: The quality of the telephone line or internet connection can significantly affect the clarity and legibility of the faxed document. A poor connection can result in blurred or distorted texts.
Fax machine settings: Settings like brightness and contrast will also affect the quality of the fax. Avoid over-adjusting these settings, or better yet, use the default settings provided by the fax machine.
Hardware compatibility: Incompatibility issues can result in unreadable or distorted faxes. There is also a tendency for the transmission to fail.
User error: Sending a fax with the wrong settings can result in poor image quality and distorted text. Always double-check the settings before faxing to ensure everything appears as intended.
How to Improve Fax Quality: 6 Tips and Best Practices
There are ways to improve the quality of your faxes without investing in expensive faxing software or equipment. Follow these six tips and best practices to send a clear and legible fax.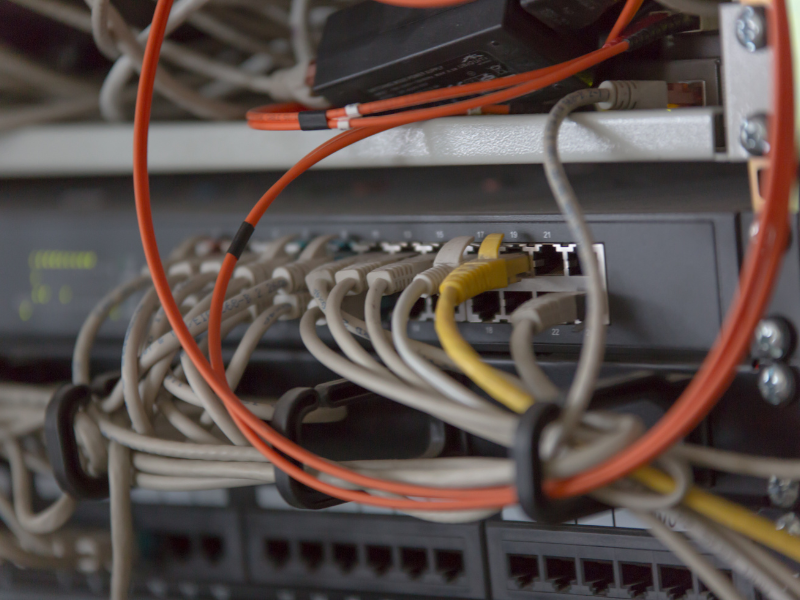 1. Ensure good connectivity
A weak and unstable connection often leads to slow data transfers and poor fax quality. There is a tendency for transmissions to become garbled, so your recipient may receive an incomplete or incomprehensible document.
One way to avoid this is to connect your fax machine to a reliable and stable phone line. Check for loose or unplugged cables. Additionally, having a dedicated phone line can help to prevent interference from other devices and reduce the risk of dropped calls.
2. Clean the scanner bed
A dirty scanner bed can result in poor-quality scans and may result in blurred or distorted faxes. To improve fax quality, you must make it a habit to clean your fax machine's scanner bed regularly. Wipe the scanner bed using a soft cloth and a gentle cleaning solution to remove any stains or dirt.
Avoid using paper towels or any material that can damage the slit glass when cleaning the scanner bed. You should also turn off the machine first and wipe away any remaining moisture before turning it back on.
3. Use good-quality paper
When sending a fax, your choice of paper matters. Low-quality paper can result in smudging or blurring. Besides, it can jam your fax machine, resulting in lost or incomplete transmissions. To avoid this, you must use good-quality paper, preferably thicker and more durable than the standard printer paper.
If your fax machine has a document feeder, align the pages correctly. Remove staples or paper clips to prevent jamming.
4. Check the resolution settings
Adjusting your fax machine's resolution settings is vital for ensuring high-quality transmissions. Choose the appropriate resolution based on the document being transmitted. Once you've made the necessary adjustments, you can check the quality by sending a test fax.
Higher-resolution faxes are best suited for transmitting documents with detailed images or small fonts.
5. Check the ink or toner levels
Over time, the ink level may run low, affecting the fax's quality. When this happens, the faxed documents may appear faded with missing or incomplete text. It is best practice to regularly check for ink or toner levels and replace them as needed.
It also helps to clean the fax machine's print heads to remove any ink or toner residue.
6. Switch to online fax
By switching to online fax, you can always ensure high-quality faxes without the hassle of regular machine maintenance. There's no need to consider other factors like paper quality or busy telephone lines. You can send a fax whenever the need arises. It's a convenient and efficient way to transmit documents while avoiding the risk of low-quality transmissions.
And what better way to fax documents online than to use iFax? Our online fax service lets you fax high-quality documents to any fax number locally or internationally.
Effortlessly Fax at Optimal Quality With iFax
Using iFax, you don't need to worry about faxing documents with blurred or smudged pages. You can guarantee to leave a positive impression every time you send a fax. Plus, you can do it regardless of whether you're in the office or working from home.
You can also say goodbye to complex settings, as faxing in HD only takes a few clicks of a mouse. It's the easiest way to fax in high-resolution without fearing that some important details may appear unclear or unreadable.
With iFax, you can:
Adjust the fax image quality anytime
Fax documents using any device
Fax without scanning or printing paper copies
Track and monitor transmissions in real time
Cut down on costs while offering faster turnaround times
Create an account today to start faxing high-quality documents.
document quality
fax documents
fax resolution