Online faxing can make your business processes faster and easier. As for the term itself, it's easy to tell that it refers to sending and receiving faxes online without needing a fax machine. As a business, you're prone to feeling overwhelmed with paperwork. Well, that's what online faxing aims to solve.
This article explores the advantages of online fax services and why your business needs one.
Advantages of Online Fax Services
1. Cost-efficiency
Managing and sustaining a business requires efficiency and keeping expenses to a minimum. Compared to traditional fax solutions, an online fax service does not require a fax machine or phone line. You can fax using existing office or business resources, like your computers and laptops. Such a solution eliminates the need for printing and scanning, which means less cost and waste associated with paper and ink. You can also save on repair costs, machine maintenance, additional phone lines, and caller IDs.
2. Improved security
Online faxing services guarantee document security and confidentiality through encrypted transmissions and storage. An online fax service reduces the risk of lost or stolen faxes since your business can leverage additional security features like user access verification, password protection, automatic fax deletion, transmission reports, and activity logs.
3. Efficiency and convenience
Online faxing facilitates effortless sending and receiving of faxes. It's one of the best advantages of online fax services for businesses. Instead of going through the hassle of operating fax machines and printing out documents, you can ensure the completion of all critical business transactions simply by faxing using your computer or phone.
4. Streamlined accessibility
The use of online fax services has significantly improved the way businesses communicate and handle documents. Online faxing allows for seamless and timely fax transmissions and, at the same time, offers easy access to business files. With cloud storage integration, all it takes is a few clicks to view, download, and forward faxes to any fax number or email address.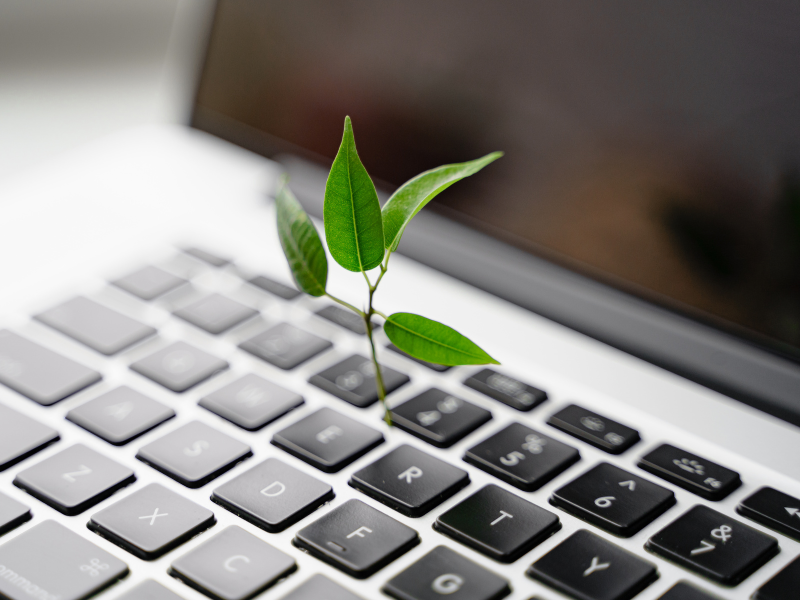 5. Sustainability
The shift to online faxing is one positive step towards achieving a more sustainable approach to doing business. It minimizes waste and helps eliminate carbon emissions associated with fax machine use. As a business, looking into the advantages of online faxing from a sustainability perspective is critical. Beyond cost savings, the fax service's features should help contribute to a greener future.
6. Efficient document management
Online faxing services often integrate with business management systems (e.g., Zapier, SalesForce) and cloud storage platforms (e.g., Google Drive, Dropbox), enabling seamless archiving, retrieval, and sharing of faxed documents. This digitized approach contributes towards efficient document management so businesses can focus on high-value tasks.
7. Increases compliance
Online faxing solutions like iFax offer encrypted transmissions and detailed audit logs, helping businesses comply with regulatory requirements like GLBA and HIPAA. Having detailed records can be extremely useful in demonstrating compliance with data protection and privacy regulations.
8. Scalability and flexibility
Online faxing services cater to businesses of all sizes, offering scalable plans that align with evolving needs. This adaptability allows businesses to upscale or downscale their faxing requirements as necessary.
Now that you've learned about the advantages of online fax services for businesses, it's time to consider which fax service or solution suits your needs the most.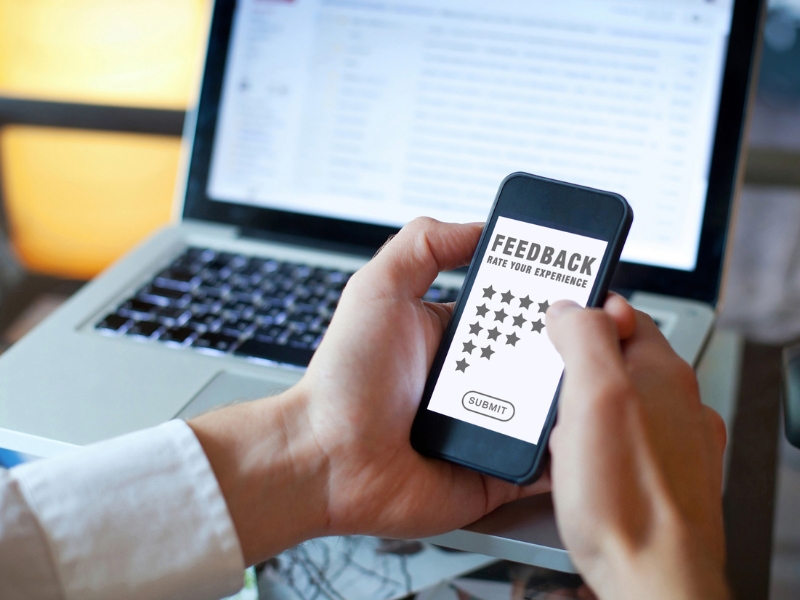 Getting Started With an Online Fax Service
Switching from traditional fax to online faxing can be intimidating, especially if you are unsure about choosing a service that meets your business's needs.
Here are some key things to consider when choosing an online fax solution for your business:
Identify your needs
Start by figuring out the average number of faxes you send and receive monthly or regularly. Some cheaper plans limit the number of faxes you can do each month. If your business requires faxing in high volumes, it's worth paying a bit more upfront to avoid additional charges. Assess and identify your typical monthly faxing load to decide which plan suits you best.
Read user reviews
Reviews are like guides, helping you understand the value of what you're getting. Each review is like a little piece of someone else's experience, making it easier to decide which one is worth your money and time. After all, gaining genuine insights from fellow users and business owners can help you make informed decisions that align with your own preferences and expectations.
Check the fees
Beyond knowing the advantages of online fax services, it also pays to check for additional fees or hidden charges. For instance, a fax service may request additional fees for features like fax number porting or international faxing. Some services will also charge extra if you exceed the allotted page limit per fax.
Test it out
Most providers offer a free trial or demo of their service. Use this chance to see if the online fax service is a good fit for you. Also, some services are easier to use than others. Trying them hands-on can help you determine which one has all the features and functionalities you're looking for.
Revolutionize Your Business Communications With iFax
Online faxing has transformed the way businesses communicate. This modern twist on traditional faxing offers a streamlined approach, eliminating the need for physical machines and paper.
As more companies and organizations embrace this efficient method of document exchange, iFax offers everything a business could need to secure and streamline fax workflows.
With iFax, your business can achieve greater success by utilizing features like:
Toll-free fax
Fax scheduling
Fax broadcasting
Zapier integration
High-volume faxes in HD quality
Schedule a demo with one of our sales specialists today, or sign up for an account with a money-back guarantee.
business fax
fax for business
online fax