Integrating faxing capabilities into Microsoft 365 apps like OneDrive and Outlook can drastically improve productivity. It saves you time since there's no need to leave the platform to fax using another software. It's also easier to access and share documents as they are all stored in one place.
And guess what? iFax's Microsoft 365 integration does even more. It secures your faxes, tracks changes, and even allows you to collaborate with other users in real time.
Let's go deeper into what this feature can do — for you.
Fax Seamlessly Across Devices
iFax's Microsoft 365 integration allows you to send and receive faxes directly from the cloud-powered productivity platform. It integrates seamlessly with your existing apps, giving you more flexibility regarding how you view and share documents. It also enables you to fax from anywhere using only your phone, tablet, or computer.
It makes faxing even more convenient as you can access and fax the same documents regardless of device or location.
5 Benefits of Faxing From Microsoft 365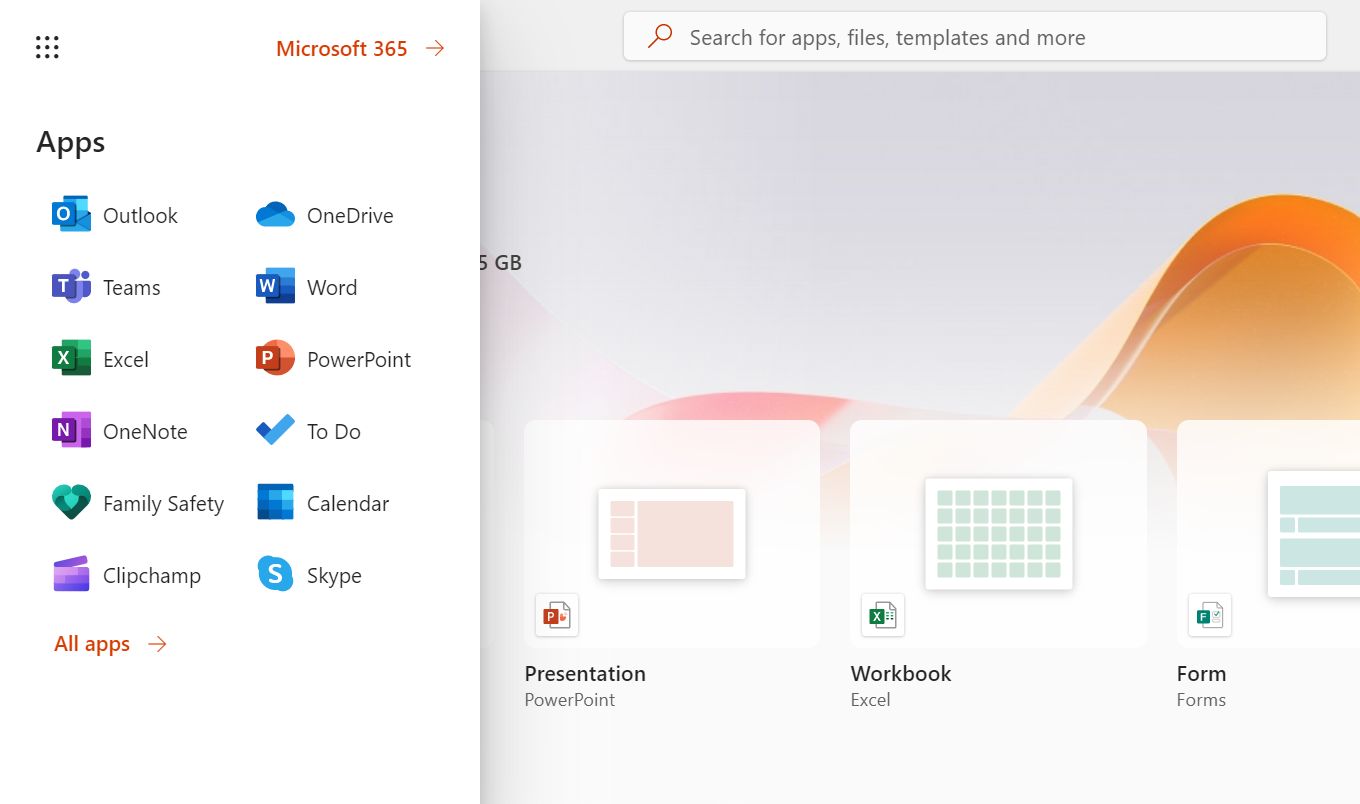 1. Streamlined processes
Faxing from Microsoft 365 eliminates the need for outdated hardware and complicated software. It's also easy to set up. You won't have to waste time sifting through lengthy installation instructions. You can also speed up your faxing process by automating tedious tasks like sorting outbound faxes and sending delivery confirmations.
2. Improved data management
Integrating faxing into your Microsoft apps can make sharing and syncing data quicker and simpler. This way, it is much easier to ensure accuracy, accessibility, and completeness. You can also implement advanced security measures to further safeguard confidential documents from malicious attacks.
3. Greater flexibility
The option to fax documents from within the Microsoft 365 environment offers the utmost convenience. With it, you can easily send and receive faxes without driving to a nearby fax center. All you need is a phone or laptop with internet access to fax anywhere at any time. It makes faxing effortless, allowing you to send all sorts of documents with a few clicks of the mouse.
4. Increased productivity
Using the Microsoft 365 integration feature to send faxes can help increase productivity by streamlining the communication process. It eliminates the need to switch between different platforms, saving time and energy. It also lets you focus more on the task at hand instead of managing multiple programs.
5. Better user experience
Switching between apps can disrupt your workflow since you must constantly open and close different programs. By faxing directly from OneDrive or Outlook, you can make the process much smoother and more efficient. You can also minimize the risk of accidentally sending a document to the wrong recipient.
How to Fax from Microsoft 365
Faxing documents from Microsoft 365 is a pretty straightforward process. You don't even need to install an add-on. The process is similar to how you usually share a document over email. The only difference is you send it as a fax, which is way more secure.
Follow these steps below to start faxing using your Microsoft apps.
Sending a fax
Using the same Outlook email that's connected to iFax, log in to your Microsoft 365 hub.
Open Outlook from the left navigation.
Click on the New Email button on the top-left corner of the screen. Doing so will open a new compose window.
In the "To" field, enter send@ifaxapp.com, then type your recipient's fax number in the subject field. Remember to format the fax number correctly, e.g., +12345678901.
In the body of the message, you can type anything you wish to include on the fax cover page. You can also add formatting such as bold, underlined, or italic text.
Attach the documents you wish to fax. You can either upload the file from your computer or import it directly from OneDrive.
Click on the "Send" icon at the bottom of the compose window. That's it.
You will then receive an email notification confirming the successful delivery of your fax.
What if your Outlook email is different from the email you have on your iFax account?
If this is the case, you can link your Outlook email to iFax by following these steps:
Go to your iFax account dashboard.
From the left panel, go to Teams > Team & SSO.
Click the Users tab, then select Add User.
Add your Outlook email, then link it to one of your active fax numbers.
Set its permissions for outbound faxes. Remember to tick the checkboxes next to "Send Faxes" and "Email to Fax."
Click Save.
Receiving a fax
Get a new fax number or port an existing fax number. You can only get a number if you subscribe to iFax Plus or Pro.
From your iFax web dashboard, go to Team & SSO.
Select the email that you are using on Outlook.
Click Edit, then under Select Group, choose any of the following options:
Click Save, then go to Notifications.
Under Inbound, select the Email option for New Fax Received.
Switch on the toggle icon below Include Fax.
Click Save.
Pro tip: You may send a test fax to your Microsoft 365 account by typing your own fax number in the subject field.
3 Things You Should Know When Faxing Using Microsoft Apps
1. Account setup
Remember that you can only use our Microsoft 365 fax feature if your email is connected to iFax. Either add your email as a sub-user or use the same email as the one on your iFax account.
2. Storage
Aside from storing your faxes in iFax, you can use our OneDrive Sync feature to export your faxes data to your Microsoft 365 account. Conversely, you can fax the documents already stored in your OneDrive. There's no need to transfer or copy files manually, which makes the entire faxing process seamless.
3. Limitations
Remember that your faxing capabilities will depend on your current subscription. If you are on a free iFax subscription, you won't be able to receive faxes, but you can always upgrade to a paid plan. The best part? You don't have to pay overage fees when you upgrade.
Make faxing from Microsoft 365 possible with iFax
Experience going paperless and see how you can streamline document workflows by faxing directly from your Microsoft 365 apps. Take the proper steps to manage and safeguard your data by eliminating the need to switch platforms.
This feature is not only convenient, but it also increases efficiency and reduces delays keeping everyone up to date.
Try it today, or contact our sales team to schedule a free demo.
fax from microsoft apps
faxing from microsoft 365
microsoft 365
microsoft 365 apps
microsoft 365 integration