Storing data for backup, recovery, and data management is an important part of every business. We deal with gigabytes or even terabytes of company data, from business faxes to emails.
Company computers contain a manifold of files, and chances are high they will function poorly. Many external storage options are available on the market, but these storage devices are not foolproof.
This is when cloud storage services step into the game. They serve as convenient online storage to store important data. If you are asking: what is cloud storage and how does it work, this article outlines a comprehensive guide.
What Is Cloud Storage?
The "cloud" is basically the Internet. Cloud storage is an internet-based technology providing an easy and convenient way to store, access, and retrieve data. With it, you will have a highly secure virtual space to store years' worth of company files and data.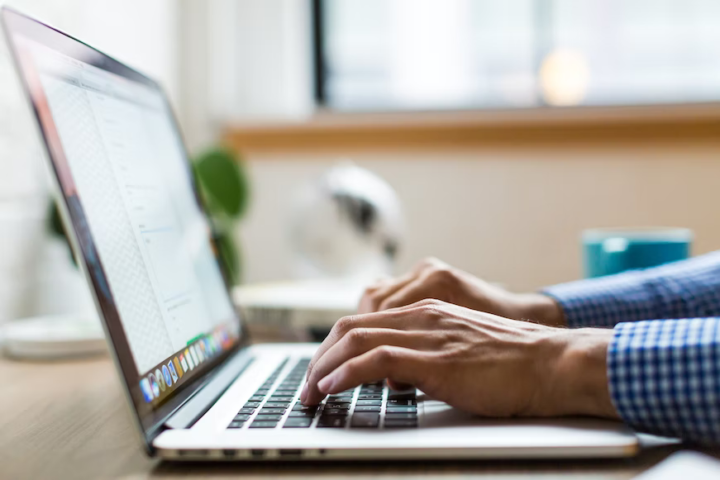 How Does Cloud Storage Work?
Cloud storage can be used for a variety of purposes. It uses remote servers to store various data, such as photos, videos, music, and other digital files. Cloud storage services are delivered through any storage provider in the digital market, which includes:
Amazon Cloud Drive
Microsoft OneDrive
These providers, alongside many others, oversee security, storage capacity, and durability. They offer unlimited storage capacity to keep your data online. This gives you the ease of access to any data using any device anytime, anywhere.
Users typically pay for this service depending on the size of storage and duration of subscription. This means the total cost of ownership depends on your storage needs. If you scale down, it also results in reduced online storage utility costs.
Why Is Cloud Storage Important?
In the digital age, cloud storage solutions couldn't be more needed. This is especially crucial for businesses that rely heavily on software solutions to store important data without fear of loss. Cloud data storage promises security when it comes to the safekeeping of terabytes' worth of data in a safe virtual storeroom.
Online storage services help individuals and businesses at large achieve ease of use and access to their data. If you're interested in knowing more about its advantages, read on:
Cost-effectiveness
There's no need to buy hardware to store a multitude of data. Cloud storage securely allows organizations to add, remove, or limit storage capacity on demand. That is, it allows for a reduced total cost of ownership because you only pay for what you use.
Workforce Productivity
Gone are the days when you had to manually set up a hard drive to store and retrieve data. With cloud storage, your workforce can access company resources with one or two clicks. This paves the way for your workforce to increase productivity and streamline workflow.
Scalability
Storage capacity in a cloud-based repository is limitless. This means you have the liberty to scale up (expand storage capacity) or down (minimize cloud storage use). This depends on your organization's needs for data backup, disaster recovery, or data processing.
Redundancy
If there is one inherent feature attributed to public clouds, it's redundancy. Cloud storage replicates data from multiple servers across different locations. This enables businesses to have multiple backups and prevent permanent data loss.
What Are the Types of Cloud Storage?
Cloud data storage features three different types. These are object, file, and block storage.
Object
This storage type is for businesses with a mammoth collection of unstructured data. This includes various web content such as documents, photos, videos, emails, and social media posts. Object storage solutions can make data easier to access and retrieve. It is securely stored in a separate virtual database.
File
Most commonly used in personal computing, file-based storage stores data in a hierarchical file format. The organization of files in folders enables easy location and retrieval whenever needed.
Block
In block-based storage, it turns a stream of data into blocks with a unique identifier for each block. This type of cloud storage thrives for organizations with high volumes of data requiring low latency and high-level performance.
What Are Cloud Storage Use Cases?
Plentiful. It could be as simple as storing tons of photos and other data that you cannot otherwise store efficiently on a hardware device. Below are just some of what cloud storage solutions can be used for.
File Backup
One of the most common uses of cloud-based technology is to have a backup for an infinite stream of files. This is crucial for massive industries, such as media companies, which produce remarkably high volumes of unstructured data. Cloud storage then tremendously helps in the twin goals of accessibility and data protection.
Disaster Recovery
Cloud storage helps in disaster recovery by providing businesses with a backup of their data. As a result, if there is a natural disaster and the business's location is affected, then there will be data that is still accessible.
Cloud storage service providers offer a variety of storage options to accommodate different types of businesses. They also offer unlimited storage space for companies that need it. This allows them to keep all data in one place without worrying about running out of space on their devices.
Digital Archiving
Print media organizations are a great example of how digital archiving is becoming increasingly necessary for storing decade-old records. In addition, digital archiving through cloud storage becomes handy for compliance purposes.
Data Analytics
Cloud storage is an integral part of data analytics. It provides a platform for storing and accessing data from anywhere at any time. The cloud storage is also capable of enabling real-time data analytics, which helps in decision-making without waiting for the reports to generate. Hence, it helps to make the process of data analytics easier and more efficient.
Software Testing
Software testing and development refer to evaluating and improving software quality, security, performance, reliability, and other attributes.
Cloud storage enables software developers to store their source code in the cloud. This gives access to other developers who are working on the same project. In consequence, it eliminates the need for each developer to keep a copy of all files on their own computer.
Is Cloud Storage Secure?
Data protection and privacy are a top priority for all businesses and organizations. Most cloud storage providers offer top-of-the-line security features, both for their physical data centers and remote servers. This includes identity and access management, data encryption, and zero-trust architecture.
What is more, you have absolute control over who is permitted access to company resources stored in the cloud. You can also monitor and record who is accessing what at a given time. It has several layers of security integrated into the cloud for optimal data protection and privacy.
One platform that checks all of the boxes is iFax. This cloud data storage for online faxing gives you confidence that your data is in the right virtual hands.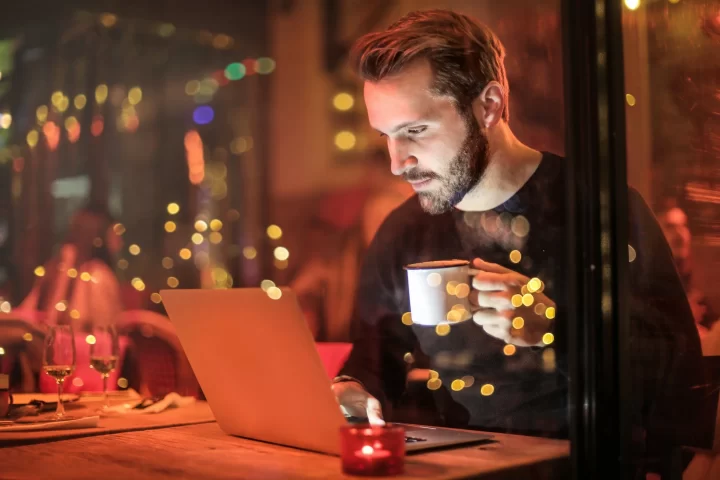 Securely Store Your Online Faxes With iFax
With our Google Drive Sync tool, you can immediately export your files from iFax to your cloud storage account. It enables you to easily make a backup of every fax you've ever made or received. Furthermore, there's no need to individually download and submit each file. Once sync has been enabled, files and folders on your iFax device will automatically transfer.
Fancying a machineless sending of faxes? This cloud storage service makes sure that your online faxing experience is efficient. Including a cloud storage feature for your online faxes is a testament to this commitment.
Plus, you can rest assured that iFax is developed to comply with HIPAA, ensuring that all data is safeguarded. iFax employs military-grade 256-bit end-to-end encryption to protect all fax transfers.
Request a demo and see iFax in action. Better yet, sign up for a free account today.
cloud fax
cloud faxing
cloud storage