Confidentiality and protection of patient's medical records is a paramount priority in the healthcare industry. But with the increasing intricacies of healthcare data, patient information management can become a fairly daunting task for healthcare providers.
In line with this, we'll cover the best practices and strategies for healthcare data handling in this blog. We'll also touch on HIPAA guidelines and their implications for patient identity management. Finally, we'll include a section of how you can leverage technology and remain compliant with industry regulations and standards.
What Is Patient Information Management?
Patient Information Management or PIM is the process of collecting, storing, and handling all of a patient's health records. Among these are medical history, current health status, medications, and treatments. PIM systems enable healthcare providers to gain easy access and share patient information, helping to enhance the quality of care.
Moreover, they help to minimize costs as medical records are kept in one centralized location instead of numerous physical locations. PIM systems can also help bolster patient safety, as they can alert healthcare organizations to potential risks and drug interactions.
Importance of Patient Information Management in Healthcare
It's indispensable for healthcare professionals to have access to accurate and up-to-date patient information to provide the best care possible. As such, proper patient information management is crucial in the healthcare community for the following reasons:
Accurate diagnosis and treatment
By managing patient information, healthcare providers can access precise and comprehensive patient data. This allows them to make knowledgeable diagnoses and administer appropriate treatments.
For instance, a patient comes to a healthcare facility with respiratory infection symptoms. The healthcare professional is then expected to check the patient's complete medical history to make a sound diagnosis. This includes data about past illnesses, allergies, medical prescriptions, and other important health records.
Based on the medical data gathered, the provider can rule out medications that may cause allergic or adverse reactions in the patient. By extension, they can prescribe the right medicines and further provide professional advice for the patient's well-being.
Enhanced patient safety
Accurate and updated health records can help prevent inadvertent medical errors that can inflict harm on patients. That being so, it's imperative to ensure that a patient's health information is kept utterly confidential and safe from unwarranted access.
Besides that, healthcare organizations ought to have stable and secure networks, policies, and procedures set up. Staff should also undergo training to understand and later apply the consequentiality of patient data confidentiality. Providers should have a system established to make regular reviews and update patient data as necessary.
Improved efficiency
These management systems can speed up time-consuming administrative processes. They significantly reduce the time and effort to execute patient records management. The automation of these paperworks can also free up healthcare professionals and focus more on delivering highly satisfactory patient care.
Compliance with regulations
Patient information management systems cannot legally operate without due compliance with various industry regulations such as HIPAA. As such, resorting to these management solutions can tremendously help healthcare providers to comply with data privacy and security regulations.
For example, these systems can employ encryption and authentication to protect data from unauthorized access. Also, some digital solutions can provide audit trails to track access to patient information, allowing healthcare providers to identify any potential breaches of confidentiality.
HIPAA and Its Implications for Patient Information Management
The Health Insurance Portability and Accountability Act or HIPAA is a federal regulation governing the privacy and security of patient health information. The chief objective of HIPAA is to safeguard patients' records by establishing strict rules on healthcare providers and health plans.
HIPAA consists of wide-ranging implications for patient information management. Healthcare providers must guarantee the absolute confidentiality, integrity, and accessibility of protected health information (PHI) through administrative and physical safeguards.
And to rightfully protect patient data, healthcare providers must implement procedures and policies to do so. In essence, HIPAA access must be limited to trusted personnel who are thoroughly trained to manage confidential health records. Providers must also take all necessary steps to prevent unauthorized disclosures of sensitive patient information.
What's more, HIPAA mandates healthcare organizations to obtain patients' authorization before using or disclosing their PHI. Certain exceptions, though, will apply in situations such as treatment, payment, or healthcare operations.
When it comes to HIPAA rights, patients have the following to assert:
Right to access and obtain copies of their health information;
Right to request corrections and/or amendments to their medical records;
Right to file complaints with the Department of Health and Human Services (HHS) if they feel that their rights have been infringed upon.
Violations and breaches of HIPAA regulations can result in civil money penalties, criminal charges, and reputational damages, among others. With all this said, healthcare providers must ensure 100 percent HIPAA compliance in patient information management.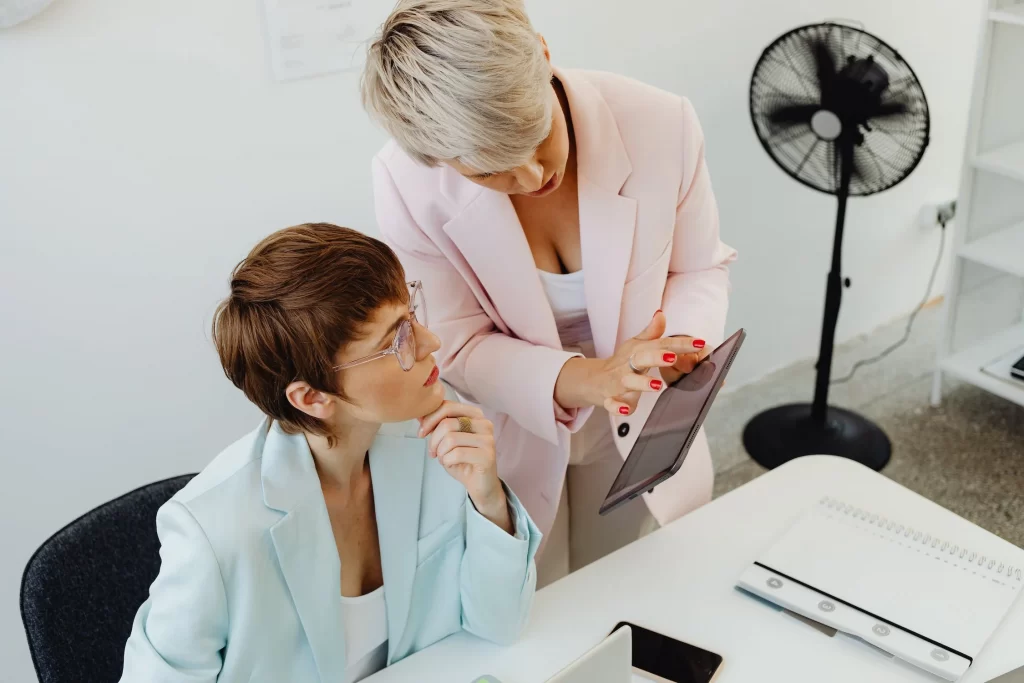 Best Practices for Securing Patient Information
Securing patient data is a critical part of providing quality healthcare. Adopt these best practices to protect patient information from all sorts of security issues and risks:
Data Encryption and Access Control
In the healthcare industry, data encryption and access control are indispensable measures to shield sensitive patient information from inadvertent disclosure. They help to protect private medical records from transmission, storage, to processing.
Implementing data encryption and access control protocols ensures that patient information is not effortlessly accessible to unauthorized users. Thus, it reduces the risk of data breaches and helps to comply with HIPAA regulations and other data protection laws.
Regular Security Audits and Risk Assessments
Incorporating consistent audits and assessments enables healthcare organizations to uphold a proactive approach to data security management. Identifying security issues and taking appropriate steps for their mitigation are crucial practices to minimize the impact of data breaches.
These audits and risk evaluations can either be orchestrated internally or through third-party security experts to carry out the assessments. The findings of these analyses must be used to improve your organization's security framework. In consequence, it will guarantee that patient information remains private and protected.
Training Staff on Security Protocols
Healthcare staff plays a consequential role in safeguarding patient information. By conducting quality training staff, it ensures that your employees would know how to respond to security threats effectively.
Security training for staff should cover key topics such as password security, data encryption, and data access control. In addition, employees must be taught the proper handling and disposal of patient information. Your employees should also be trained on how to detect and respond to phishing emails and other social engineering attacks.
Leveraging Technology for HIPAA-Compliant Patient Information Management
Technological advances greatly help patient information management tools to protect data privacy and ensure industry compliance. In essence, leveraging technology for HIPAA-compliant patient information management is only a logical choice that all healthcare organizations must make.
Below are three key components in streamlining patient data management.
Electronic Health Record (EHR) Systems
EHR systems provide a secure internet-based platform for patient health information management and storage. They allow healthcare providers to create, update, and access electronic records of patients' medical history, diagnoses, medications, and laboratory results.
EHR systems, moreover, simplify data management, eliminate inaccuracies, and overall improve accessibility and interoperability of patient information across healthcare companies. They also offer strong security features, including user authentication, access controls, and audit trails, to ensure compliance with HIPAA laws.
Secure Communication Tools
Secure communication channels within EHR systems enable medical practitioners to exchange patient information without compromising data privacy. With them, healthcare professionals can collaborate on treatment plans and communicate efficiently.
These tools utilize encryption and other strong security measures to protect the confidentiality and integrity of patient data during transmission. These communication methods enhance care coordination by facilitating secure messaging, file sharing, and video conferencing.
They also enable quick consultations between healthcare providers and support timely decision-making while maintaining regulatory compliance.
Data Analytics for Improved Patient Care
EHR systems contain a plethora of patient data. Healthcare professionals can take advantage of data analytics tools to derive meaningful insights. Data analytics can identify trends, patterns, and correlations that are not readily available and evident through manual review.
Hence, it enables healthcare providers to make accurate and data-driven decisions, personalize treatment plans, and identify opportunities for preventive care. Data analytics can also support population health management by evaluating outcomes, tracking disease trends, and identifying areas for quality improvement.
In Conclusion
In healthcare, patient data privacy takes precedence. This can be assured by having the right data management tools to guarantee the confidentiality and security of patient information. These include administering robust security protocols, such as end-to-end encryption and identity authentication.
Policies that will help ensure compliance with industry regulations must also be strictly enforced. Ultimately, healthcare providers must have quick access to patient data without sacrificing security, regulatory compliance, and data privacy.
healthcare
healthcare data
HIPAA
manage patient information
patient information management