1. On the dashboard, navigate to the left panel, then select Team.
2. A window will pop up where you can see the settings for configuring your team under Team & SSO.
3. Click on the Add user to add new members to your team. You can also select Add 365 user for Microsoft accounts.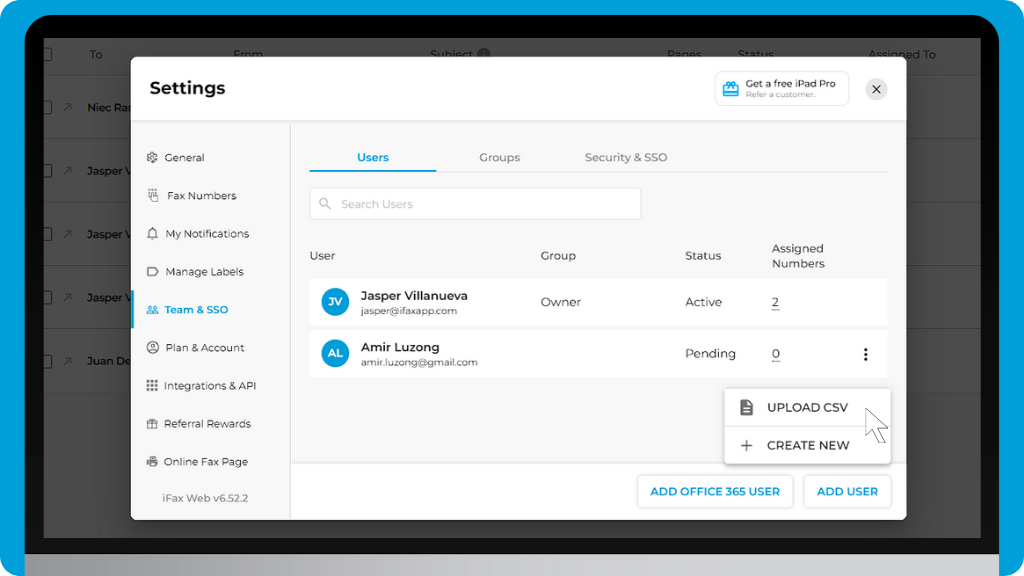 4. Fill in the required details, such as the email address, name, job title, and fax number access.
5. Assign permission for the team member by checking the boxes or selecting a group for the user. Click Save.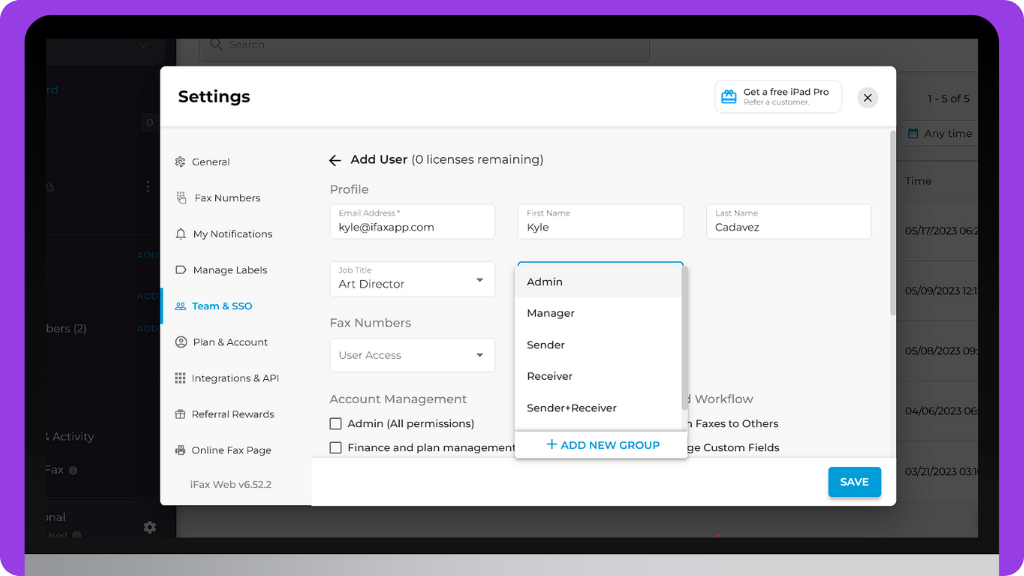 You now added a user for your fax account. The new member will receive an email to activate their iFax account and access the shared faxes with your team. Remember that if you need to add more users to your team, you must edit your plan or add licenses for only $16.66 per month for every user.