From your iFax dashboard, click New Fax > Compose Fax.

Upload your document. Once uploaded, click the drop-down option for adjusting fax quality at the top of the compose window (as shown in the image below).

Choose any of these three options: basic, standard, and fine.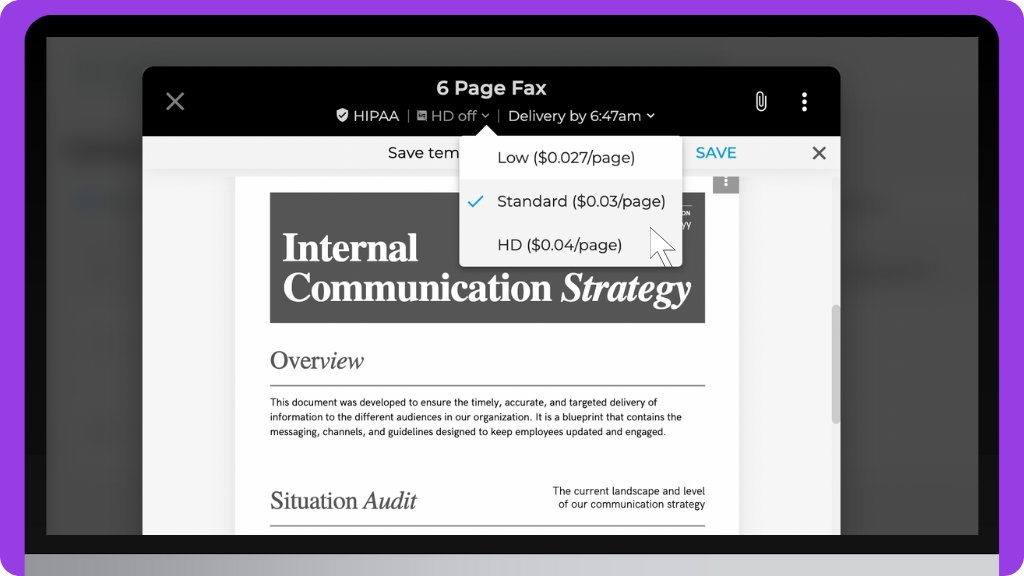 Note: Adjusting the fax image quality may incur additional charges. Prices may vary depending on the recipient's country. To get an estimate of how much it will cost per page, go to Account Settings > Preferences. Under Quality, select your recipient's country. You may view the price per page for basic, standard, and fine faxes on the drop-down menu.