Click New Fax > Compose Fax.

Click the three dots icon at the top-right of the Compose window.

From the drop-down list, hover over the Caller ID option.

Set your desired Outbound Fax Caller ID. Our web app will automatically save the changes you made.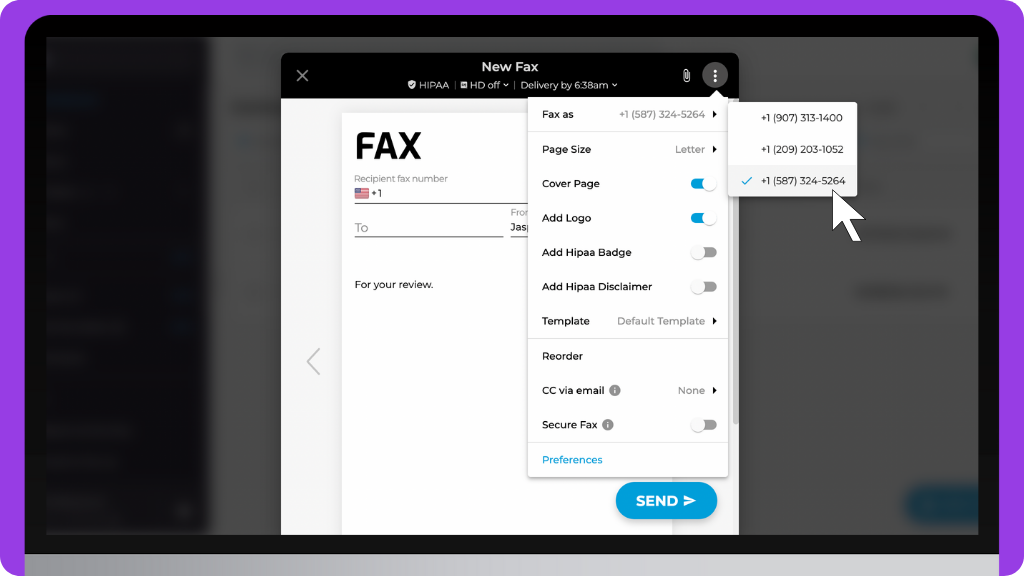 You can update the caller ID based on how many fax numbers you own. This way, it will be easier for recipients to decide whether to accept or reject the message based on the fax number shown.