1. On your dashboard, click Folder located at the left side of the screen.
2. Click New Folder.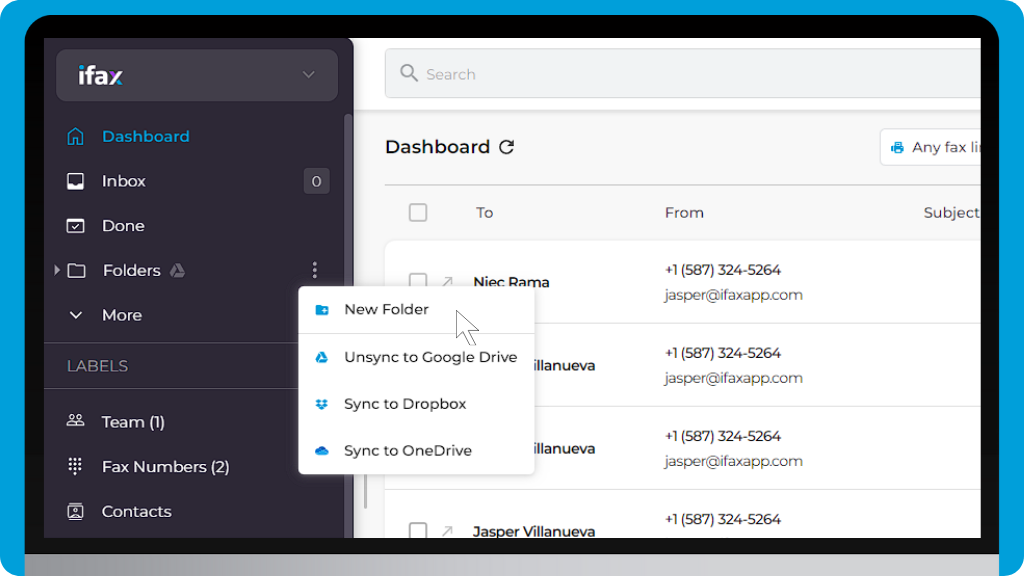 3. Type in the folder name.
4. Click Save.
Once the folder has been successfully created, you should be able to find it on the Folder section on your dashboard.
Now that your smart folder is ready, you can begin sorting out your faxes. You can move your faxes from your dashboard or email inbox to your smart folder.
There are two ways that you can go about it. Let's walk you through each one:
Drag-and-drop method
1. Select the fax you wish to move.
2. Simply drag and drop the fax into the smart folder.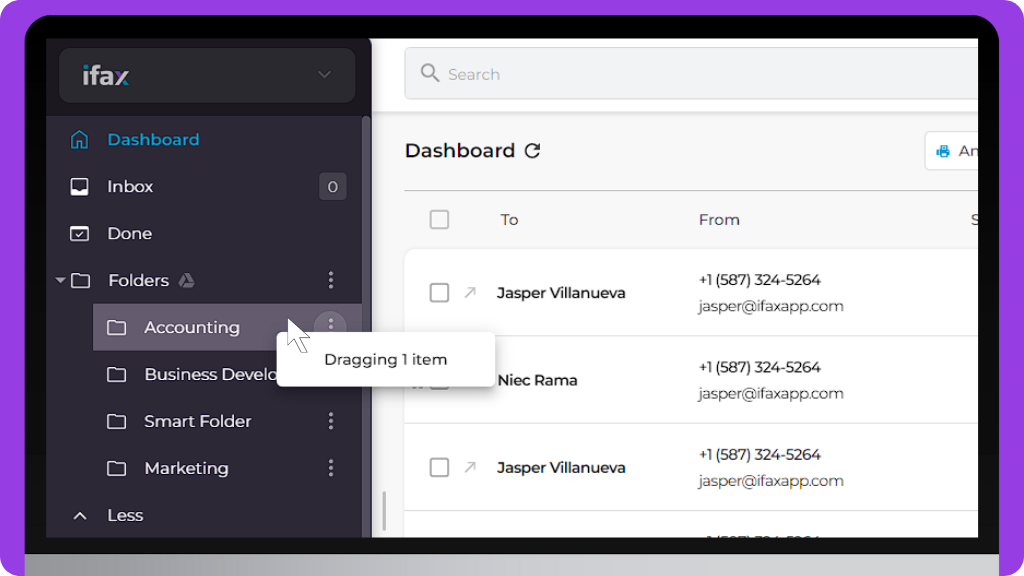 3. A pop-up message will appear. Click Move Here to confirm the transfer.

Manual method
1. Select the fax you want to transfer to the smart folder.
2. Click the hamburger icon (three dots) on the right side of the fax transmission.
3. Click Move to Folder.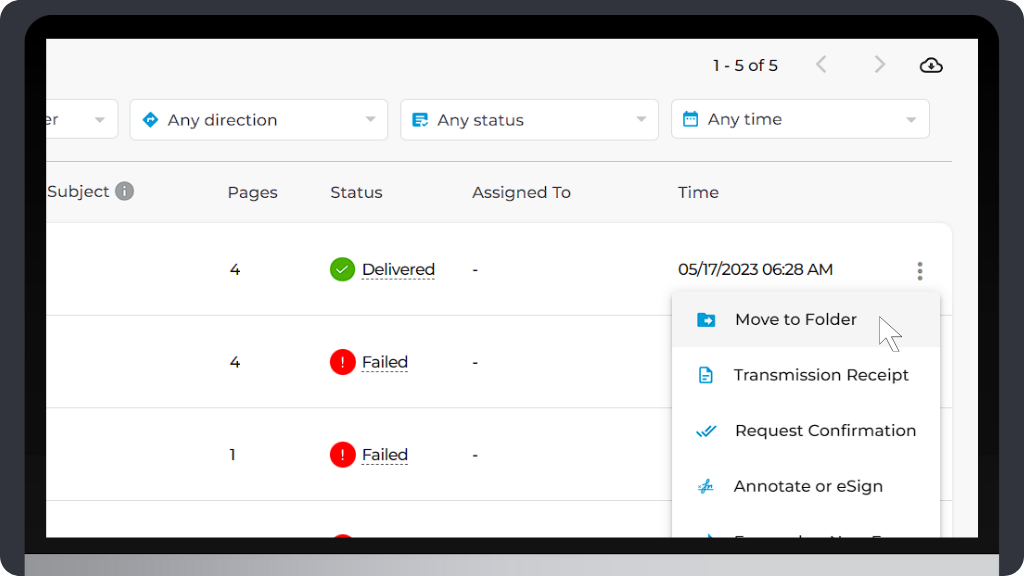 4. Select the smart folder where you wish to move the fax to.
5. Click Move Here.