Navigate to Team from the left panel of your dashboard to make changes to team members in your fax account.
2. Under the Users tab, click on the three dots on the right of the user's name.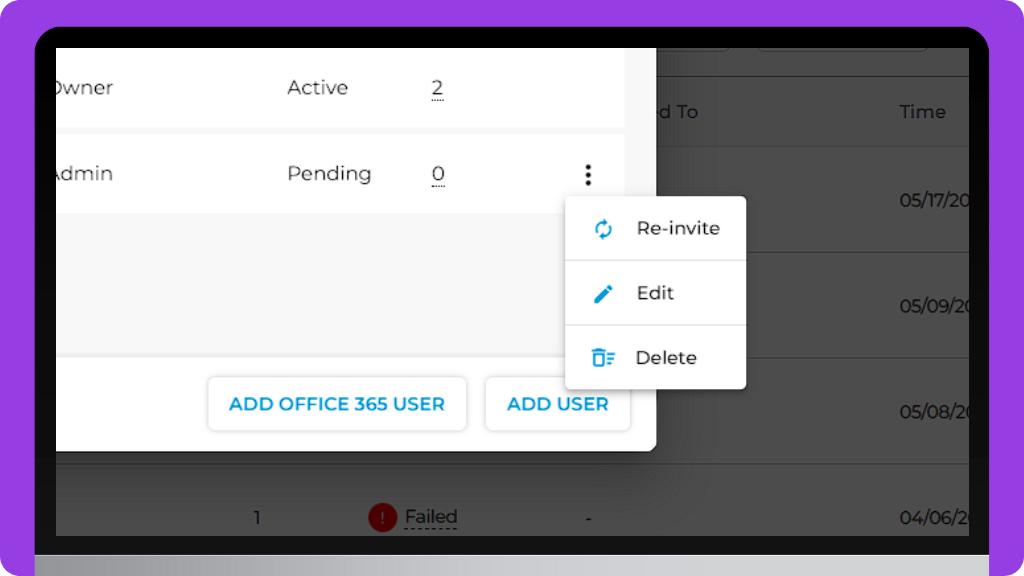 3. Select from the options: Edit if it's necessary to modify the user's information or Delete if you need to remove the team member from your account.