1. Go to the iFax web dashboard and log in to your Professional account.
2. On the left panel, you will see Folders. Click the vertical ellipsis to see the options for OneDrive and Dropbox.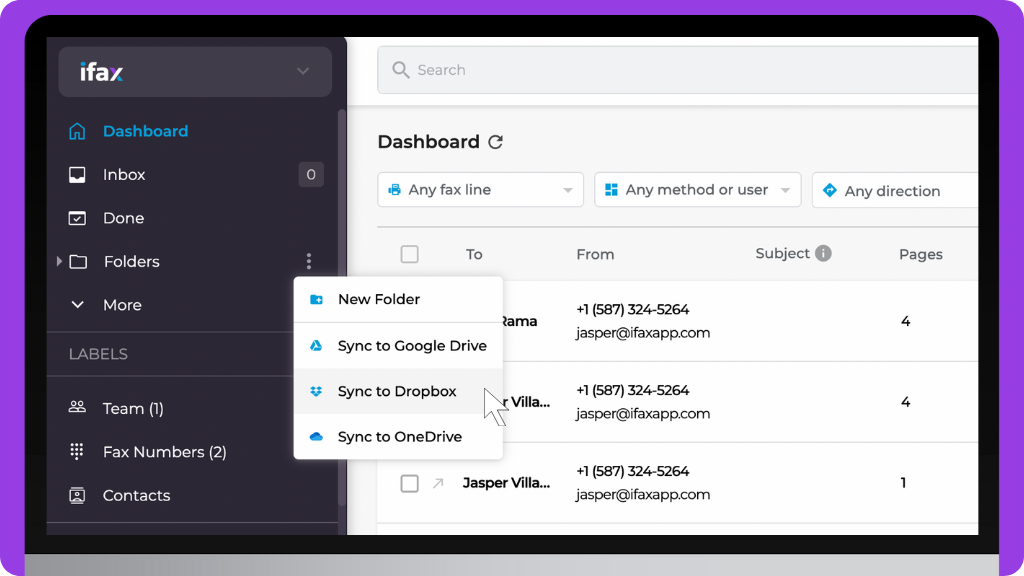 3. Select the cloud storage app you need. A pop-up window will prompt you to enter your email and password to connect to your account.