As a Professional user, here's how you can create and customize a dedicated fax page for your account.
Go to iFax and log in to your account. You will be directed to the dashboard.
Click Settings. The gear icon is located in the bottom left corner.
Select Your Fax Page. You will see a window where you can add or revise the following fax elements: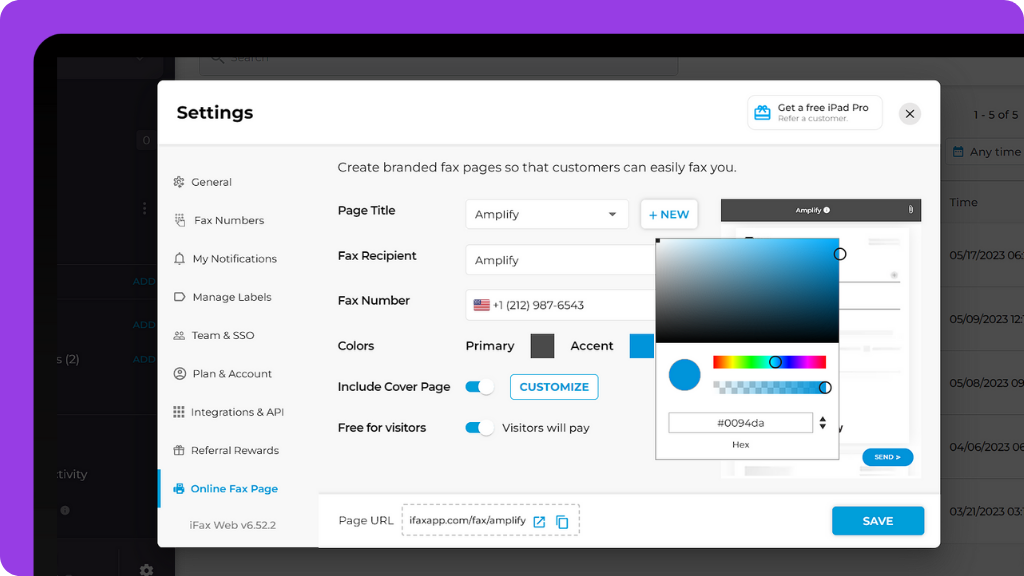 Company logo – Upload a JPEG or PNG file. You may also adjust the size of your logo.
Page Title – Edit the page's name and include your company or name.
Subtitle text – Add your tagline or greeting to the sender.
Fax number – Type in your fax number.
Company – Type the name of your company.
Toggle option for cover page – You may include the cover page automatically.
Preview of your dedicated fax page – See how the page looks like as a sender.
Unique URL – The generated one is based on the company's name (e.g., Amplify Ventures has this link: https://ifaxapp.com/fax/amplify-ventures)
Free for visitors – If you select this option, senders can fax you at no cost. Your iFax account will be charged based on the number of pages.
Visitors will pay – If you select this option, senders will be charged based on the number of pages they've transmitted to your fax page.
Save button – Click this to save and apply the edits and customization you made.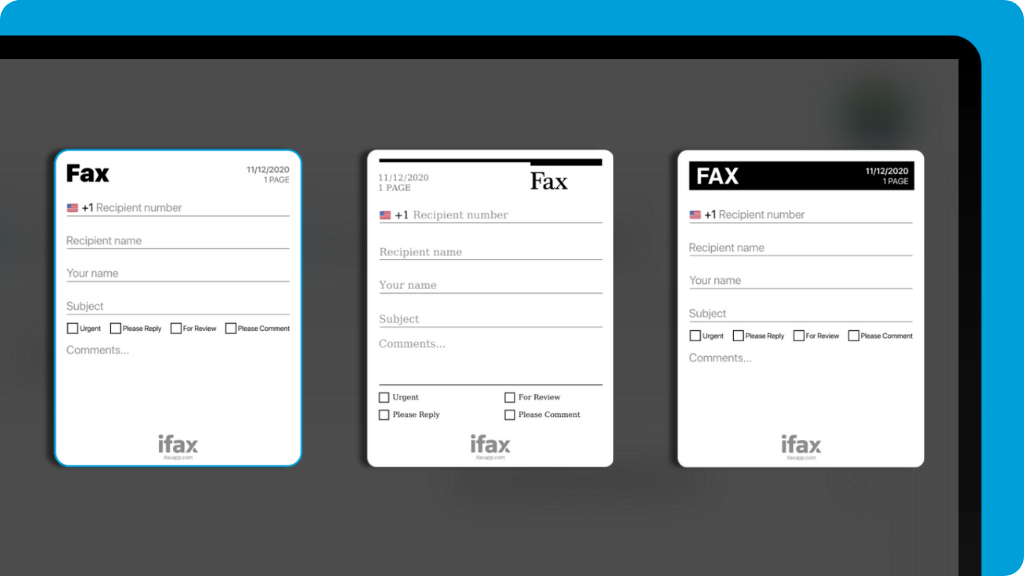 Once you're satisfied with the details on your dedicated fax page, click Save.

Copy and paste the fax page URL on your web browser to view it.

Share the link with your contacts, colleagues, suppliers, vendors, and clients. You can even add the URL to your email signature and social media channels. That's how easy it is to create a dedicated fax page.