Sending and receiving faxes online is one of the most convenient ways
to communicate to other institutions and individuals that require faxing sensitive documents. Gone are the days when you need a fax machine and a telephone line to get things done. In the era of the internet, smartphones and computers eliminate the use of hardware and instead digitize faxing.
Online fax services provide you the means to send and receive faxes right off the bat and feature email faxing for faster and more efficient transmission. They also give you the option of email to fax. That said, as long as you have the recipient's fax number and documents you need to send, you can fax via Gmail or the email client of your choice.
Table of Contents
How Does Receiving Email Fax Work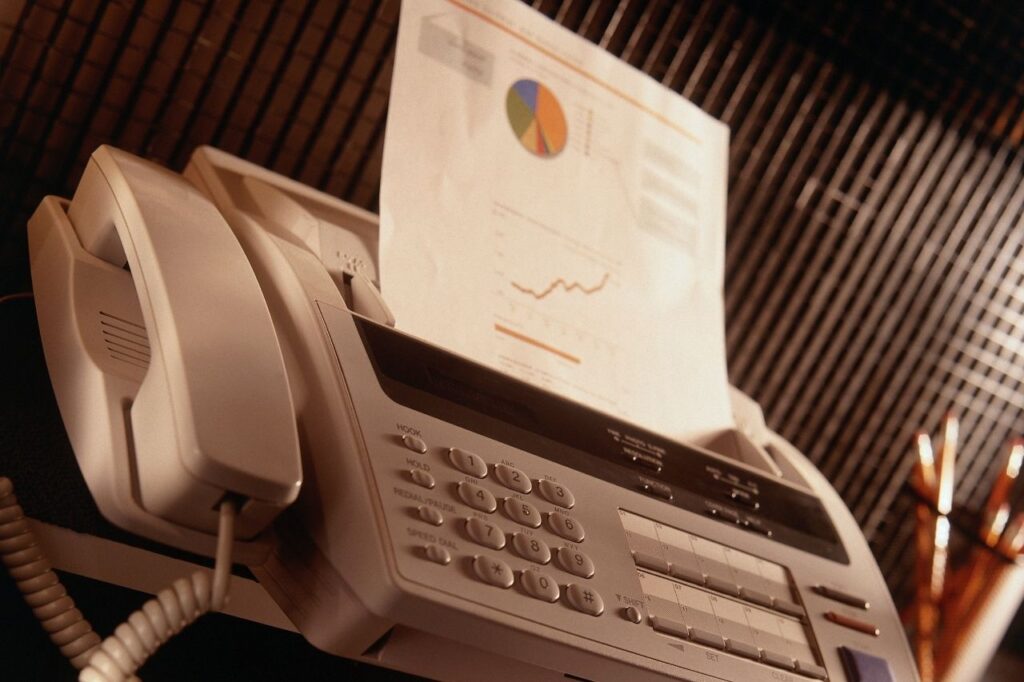 Receiving email fax is facilitated by an online fax service provider. You are required to register for an account with your email address and then subscribe to a specific plan or package that lets you send and receive faxes. On top of that, you will have a fax number without buying a telephone line. Most online fax service providers will let you generate a fax number with a local area of your choice.
Once you're all set, you can transmit fax through the internet as long as you have an internet connection and an internet-ready device like a smartphone or computer. For individuals and institutions that want to send you a fax, you can share your fax number with them, and you will receive email fax notification through your online fax provider. The documents are mostly attached as PDF on the main dashboard or your fax account, which you can view, save, download or print straight from your device.
In contrast to legacy fax machines, when the sender faxes the documents, you will receive a notification or beep sound on your device that signals incoming fax. Of course, you should have enough paper supply for continuous printing of the documents on your side. You also need to wait for the machine until it's done with transmitting the documents.
How to Receive Email Fax with iFax
Online fax services allow you to send and receive faxes via the internet. However, these providers have different offers for users. For instance, some offer free services for sending faxes, but for sending and receiving, they require you to register and pay for a subscription or monthly plan that includes a fax number.
A reliable online fax service like iFax is your best bet. You may explore its 7-day free trial with a Professional plan to access the services. Follow these three steps to experience hassle-free faxing from your mobile device or computer.
What you need:
Internet connection

Smartphone or computer

iFax subscription (new users can avail of the 7-day free trial and can cancel anytime)
Step 1
Visit www.ifax.com and register your new account. You may also download it straight to your iOS, Android, Windows, or Mac device. Sign up with your email address to get started.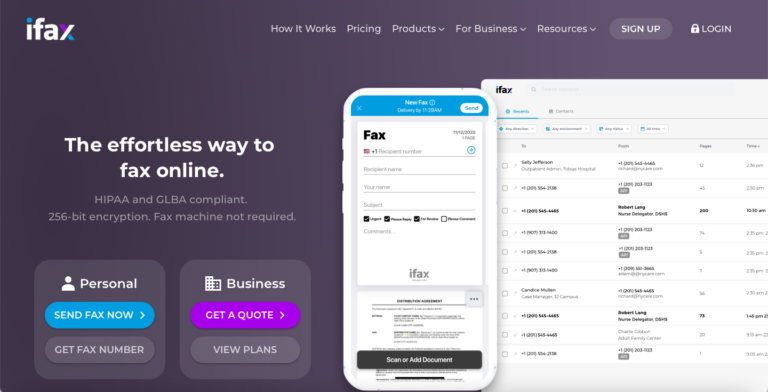 Step 2
If you're a first-time iFax user, you may try the 7-day free trial, so you can send and receive faxes with a dedicated fax number. The Plus plan supports both incoming and outgoing faxes, email to fax, and allows you to send up to 500 pages every month.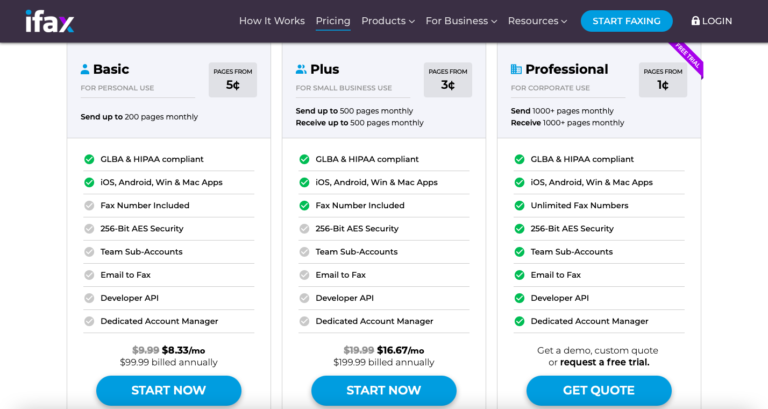 Step 3
After signing up, iFax will direct you to the main dashboard, and you will see the iFax team's welcome message. This is how you receive fax online, and you can either view, delete, print, or save it in your account as you wish.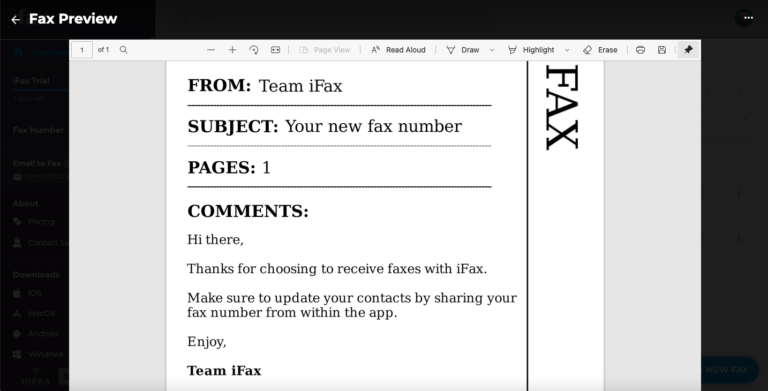 The fax is in PDF format, so it's viewable regardless of what device you use as long as it can read and view PDF files.
Pro tip: Whenever there's incoming fax, you will receive email fax notification from iFax so you won't miss any important document. You can check them directly on your device anytime.
Why Use Online Faxing to Receive Email Fax
Aside from the convenience that online faxing brings, receiving email fax notifications helps you stay on track of your personal, professional, and business affairs.

You save more money and time when you leverage online faxing features because, primarily, you don't need to bring a big fax machine with you to track the faxes—no need to pay for maintenance costs, paper, and ink replacements. When you use an online fax subscription, you're only paying for the service, and everything else can be done anywhere you go.

Keep track of your faxes which are save in the cloud by the online fax provider. You also have complete control over what you want to do with the faxes, whether to keep or delete them.
Want to experience seamless faxing at affordable rates? You can download iFax and try the sending and receiving features for free for 7 days. iFax offers you a secure way to fax online wherever you go.