Many might wonder why online fax services continue to thrive. Contrary to common belief, faxing never really became a thing of the past. As a matter of fact, it continues to be a sought-after solution for transmitting documents — even if it's already the 21st century! While traditional faxing methods may have not completely ceased, the advancements pertaining to fax technology made it evolve and become what it is today.
In this era, online faxing has become a go-to solution. Because of its promise of portability and security, many individuals use it. Businesses also use it to share sensitive documents and transmit confidential information.
Another factor is usability. Sending fax online is way easier than learning how to use an outdated fax machine.
Table of Contents
How to Send a Fax Online in 2022?
Online fax services like iFax works in such a way that anyone can send and receive facsimiles anywhere in the world. For starters, you will need a reliable online fax service that is truly secure so any sensitive information will be encrypted and protected from unauthorized access.
In order to send or receive fax documents in real-time, you are required to create a fax number. You don't need to have a fax machine to obtain a fax number. Once you are subscribed to an online fax service, you can create your own fax number.
Once you have a fax number, you can start sending fax documents to your contacts and vice versa. It's really simple! What's even great about it is you can send a fax directly from your email (ex. Outlook, Gmail) or have your fax delivered straight to a fax machine!
Of course, just like any standard online faxing procedure, it is recommended that you include a fax cover sheet first before you attach any document that you wish to fax.
Why Online Fax Services Are Still So Important in 2022?
Because of the emergence of online fax, it is important to fully understand the reasons why many of today's online fax services continue to thrive despite the competition.
Here are some of the reasons why online fax services are still so important in this day and age.
Many people and businesses still use it.
Online fax services uses the Internet to fax documents anywhere in the world.
It uses military-grade 256-bit encryption (secure data transmission).
It supports computer-based and mobile-based faxing.
It offers the choice to completely go paper-free!
It lets people keep up with today's fast-paced lifestyle.
Space-saving and cost-efficient.
Instant Updates With Proof of Transmission.
It's way faster and more efficient than sending documents via regular mail.
Everyone can use it!
It continues to remain relevant and timely.
Let's discuss them all in detail.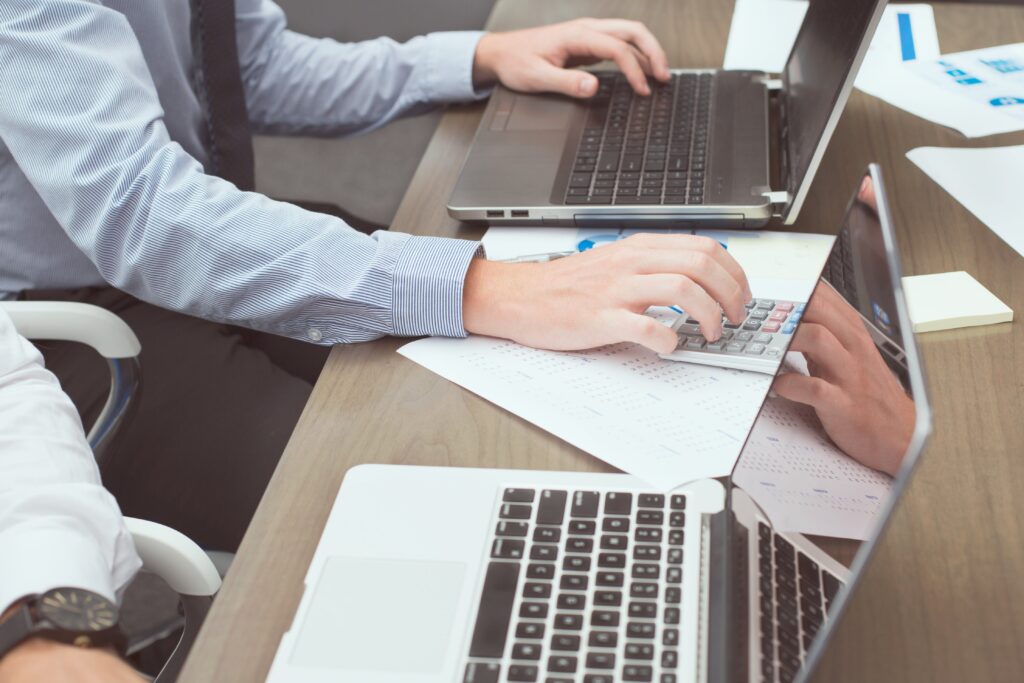 1. Many people and businesses still use it.
Back in the 1990s, online faxing was still a new concept. Many people were still using the traditional faxing method. Today, however, it has become standard practice. As a matter of fact, many businesses and institutions prefer online faxing. Countries like the United States, Japan, and Germany still use fax to send and receive documents.
Furthermore, faxing is still heavily used in offices and major industries all over the world such as those in manufacturing and health care. In essence, the market for online faxing is still very much alive. Its market even continues to grow as more industries shift to online faxing as their primary solution for secure document exchange.
As long as there are people and industries who continue to use it, it will never become a thing of the past. There is no longer a question on demand. Online faxing or digital faxing will remain a go-to solution for many businesses in the years to come. There will, however, come a time where fax machines will become obsolete as more revolutionary online fax services will emerge.
Nevertheless, Internet faxing will continue to thrive.
2. Online fax services uses the Internet to fax documents anywhere in the world.
One of the reasons why online fax services are widely sought after is because it uses the Internet to securely send and receive faxes anywhere in the world. Be it in the US, Canada, or some parts of Asia, you are guaranteed to fax your documents securely as long as you are connected to the Internet.
Online faxing works in such a way that you can conveniently send fax regardless of wherever you are. No need to be in the office or go to a nearby fax center. All you need is your laptop (or computer) and a stable Internet connection.
If you are using a web-based Internet faxing service like iFax, you can fax directly from your web browser! No need to install any software or desktop application.
On top of this, security is also never a worry. When it comes to online faxing, there is always an added layer of security when sending sensitive information across the Internet.
3. It uses military-grade 256-bit encryption (secure data transmission).
Speaking of which, many of today's online fax services uses high-level security to protect its users. There are also services like eComFax and iFax with advanced military-grade encryption. This level of protection is extremely important especially in today's age where data breach continues to be a threat to many businesses and institutions.
This is one of the key advantages of choosing online fax services over other document exchange solutions. When sending fax online, especially through iFax, faxed documents are secured using 256-bit AES military-grade encryption. In today's technology, this level of encryption would take years to crack even with brute force.
Therefore, faxing online using a secure connection is the ideal solution for document exchange that involves sensitive data and confidential information. It's extremely important to prioritize security over anything especially nowadays, where large-scale cybercrime attacks are rampant anywhere in the world.
4. It supports computer-based and mobile-based faxing.
Being able to meet today's modern demands is one of the reasons why online fax services thrive despite the passing of years. In today's age, more workers and businesses function in a remote setup. Thus, the use of physical fax machines is no longer applicable. This is why online faxing is highly preferred because of the flexibility and portability that it offers.
With online faxing, using a fax machine is completely optional. When faxing documents online, you can just use your laptop or computer. In addition, online faxing also works on mobile allowing you to turn your iOS or Android smartphone into a portable fax machine!
It's thanks to this that many remote workers and business establishments could operate from any location. Should there be a document that's needed to be faxed, it can be done in an instant without the need to look for any nearby fax center.
5. It offers the choice to completely go paper-free!
In today's age where there is an alarming increase of carbon emissions, going paperless is no longer a choice but a necessity. By using online fax services, there is no need to use paper to send or receive faxed documents. Everything is done online. Printing these documents is completely optional.
With more businesses and institutions opting for paperless faxing, the amount of carbon footprint could be drastically reduced. It is said that if by 2050, the amount of carbon footprint doesn't drop to under 2 tons per year, the world will experience a drastic rise in global temperatures.
It may still be 2022 but choosing online faxing over traditional faxing could definitely contribute to making the world a safer place to live in, not just today but in the many years to come!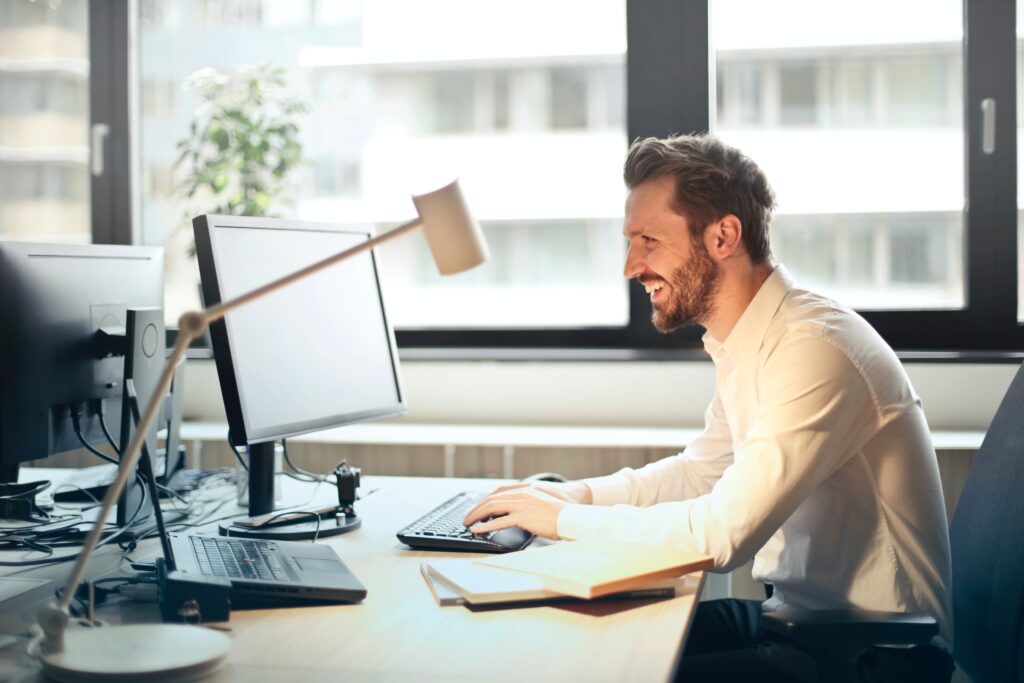 6. It lets people keep up with today's fast-paced lifestyle.
While there are still countries where fax machine sales continue to remain strong, the world is gradually shifting to paperless online fax solutions. This simply means more people and businesses prefer online services especially when it comes to processing and managing data.
The same goes for faxing. It needs to adapt to the current need of users and that is online accessibility. With online faxing, the use of fax machines is no longer a necessity. People can easily send and receive fax directly from their computers and smartphones.
In addition, the documents sent and received can be easily stored and organized online. This makes it easier for many establishments to process and manage data without spending too much time and effort.
Not only does this help boost productivity, but it also makes the turnaround time for document requests a lot faster. As such, choosing a reliable and efficient online faxing service will certainly benefit those who are working in a fast-paced environment. The same goes for those who are always on the go!
7. Space-saving and cost-efficient.
Compared to using fax machines, the use of online fax services don't take up any space. There is no need to assign a certain area just for fax machines. This makes it even more beneficial for businesses especially nowadays that rental costs for office spaces are increasing.
Moreover, those without physical locations for their businesses can focus more on just faxing. No need to worry about anything else such as allotting some budget for a new fax machine, paper, and ink.
Speaking of which, faxing online definitely helps save on costs especially when there are a lot of services that offer free and low-cost online faxing. Take iFax, for example, in which the cost per page could go as low as one cent with no hidden setup charges.
8. Instant Updates With Proof of Transmission.
What's great about today's online fax services is that users get real-time updates for their faxed documents. There is also a transmission receipt that can be readily downloaded anytime. This keeps both parties in the loop of the status of the faxed document so there is no time wasted.
These features, especially the transmission receipt, are extremely important when it comes to the proper tracking and documentation of the files exchanged. With a transmission receipt, it would be impossible for the recipient to deny the receipt of the document. This also helps avoid situations where the other party could reason out that a very important document has been lost or unclaimed as it will be duly recorded.
Not only that, having proof of transmission serves as legal evidence and is extremely important when it comes to business-to-business dealings.
9. Faster and more efficient than sending documents via regular mail.
Another yet important reason why online fax services are doing so well nowadays is that they offer something that regular mail doesn't. With services that offer online faxing, documents are not only being sent securely but also arrive almost immediately!
There is no need to wait for days or even weeks especially when sending documents across countries. Furthermore, both the sender and recipient will be notified of the document's estimated arrival time with complete tracking that can be instantly viewed online.
So compared to regular mail, where there is a high risk for documents to get lost or stolen while in transit, online faxing is definitely more secure, fast, and efficient. It's not only suitable for sending confidential information but also for sending documents that require urgent attention.
On top of this, the cover page attached to a faxed document online serves as additional layer protection. This is to ensure that the document doesn't get read by people who are not authorized to open and view the contents inside.
10. It's for everyone!
Faxing technology has evolved so much that people are no longer dependent on fax machines just to fax. Nowadays, it's so easy to send fax from anywhere with just a computer or mobile device. It is also because of this that faxing has gained a wider reach making it accessible for everyone, not just those who work in offices.
Furthermore, many online fax services offer a wide range of affordable pricing plans that cater to various users. With most of these plans being offered on a subscription basis, users can easily choose whether to go for monthly subscriptions or yearly ones.
For users who occasionally fax, there are one-time fax (pay as you go) services that charge per fax or per a set of pages. These services are quite ideal for people who are in need of an efficient one-time faxing solution without the need to pay for a subscription.
These days, faxing the traditional way is no longer that convenient. People want something that they can access and use instantly. The same goes for businesses. With online fax services, these needs are properly met without compromising cost and quality.
11. It continues to remain relevant and timely.
Research shows that the global online fax market could cross 2.4 billion dollars by the year 2022. This means that there is a steady and growing market for online fax with user types ranging from home users to large enterprises.
This also signifies that the demand for online fax services will continue. With it being relevant to today's modern needs, it is also timely since more people are shifting to flexible work arrangements.
The Future of Online Fax Services
Today, online fax no longer sounds like a newly coined term. People already know that it refers to faxing that involves the use of the Internet. Furthermore, online faxing has already gained the trust of various industries. Major sectors also prefer online fax services because of the level of security they offer, something that is lacking in other modern document sharing platforms.
There will also come a time where fax machines could ultimately become a token of nostalgia. Nonetheless, faxing will continue to thrive and it is likely to stay for the many years to come. It may no longer be like how people perceive faxing from 25 years ago but it will simply evolve to adapt to modern times.
Sooner or later, online fax services will become major players in the mainstream market with key industries playing a significant role in its continued growth.
Best Online Fax Services to Send Fax for 2022
No need to wait until online faxing becomes so mainstream before you start using it. There are already a lot of top online fax services you could use today! What's important is that you choose a service that is not only cost-effective but has features that are reliable enough to meet your modern demands.
Before you make a choice, consider whether the service could provide unlimited inbound fax with unlimited fax numbers. It should also come with other value-added features such as electronic signature integration, mobile and desktop applications, customizable fax templates, scanner tool, and many more!
Speaking of which, today's most popular online fax services like MyFax, RingCentral, NexTiva, eFax, and iFax offer flexible pricing plans for all types of users.
Have trouble deciding? This comparison table could help you decide and choose a plan that is best suited for your online faxing needs.
Need a Secure and Reliable Online Fax Service? Try iFax!
No need to look elsewhere. Experience seamless and secure online faxing with no setup fees, 256-bit AES encryption, and a dedicated account manager for enterprise customers. Create an account to start faxing.
business fax
fax over internet
healthcare fax
internet fax
online fax