The main difference between CocoFax and iFax lies in their range of features. While both online fax services are equally affordable, iFax has added functionalities that make it a versatile and comprehensive solution for all faxing needs.
CocoFax and iFax Comparison
iFax vs CocoFax

Price per page

HIPAA Compliance included Free

256-bit Encryption included Free

Built-in eSignature

Fax API

iFax

1¢

Yes

Yes

Yes

Yes

CocoFax

5¢

Yes

Yes

No

Yes
If you wish to determine which of the two online fax services offers the best features and value for money, this Cocofax vs iFax comparison can help you make an informed decision.
Security
iFax prioritizes security through robust measures. Its military-grade AES encryption and advanced data protection techniques ensure the safety and integrity of your faxes during storage and transmission.
Meanwhile, CocoFax employs multi-layered data encryption and two-factor (2FA) authentication to keep its faxes encrypted and protected from any form of malicious attacks.
User Experience
iFax simplifies fax management with a user-friendly dashboard that allows effortless document faxing without needing machines or secondary phone lines. Right from its home screen, you can easily navigate through menus and select the features you want. There's no need to waste time figuring out how things work.
CocoFax offers the same ease of use with its neat user interface and self-explanatory features and options. One glance at its home screen, and you'll immediately understand how it works, allowing you to send and receive faxes online in no time.
HIPAA Compliance
iFax strongly emphasizes HIPAA compliance, demonstrating its commitment to ensuring patient safety by safeguarding protected health information (PHI). Our cloud-based fax solution makes faxing health and medical documents seamless and secure. You can also request a Business Associate Agreement (BAA) at no additional cost.
CocoFax, on the other hand, takes extra measures to protect PHI and keep patient documents private and safe from unauthorized access. Like iFax, it's a HIPAA-compliant fax service that caters to healthcare professionals and other covered entities.
Device Applications
iFax has extensive mobile support, making faxing convenient on multiple platforms, including Windows, Mac, iOS, and Android. There are dedicated apps and software for these platforms that you can readily install. The fax service also makes it possible to fax on any computer or phone using only its Web app.
With CocoFax, faxing from mobile is possible with its dedicated app for Android devices. It currently doesn't have any dedicated app for iOS.
ESignatures
iFax has a built-in feature for electronically affixing signatures on documents. Before sending the fax, you can annotate and sign it first. You can also store your signatures for future use, so you don't have to recreate them every time.
CocoFax, on the other hand, has CocoSign, its electronic signature service. If you want to affix signatures on documents, you would have to use the said tool, which requires switching to another platform.
Fax API and Integrations
iFax has developer API for integrating faxing capabilities into other systems and platforms, further streamlining your document management process. Beyond its API, you can do a code-free integration with popular apps and services like Zapier, Google Workspace, Gmail, and Google Drive.
CocoFax allows the seamless integration of its faxing capabilities into a range of business and document management systems via API. Its support for integration also extends to other productivity and CRM tools (e.g., Gmail and Slack).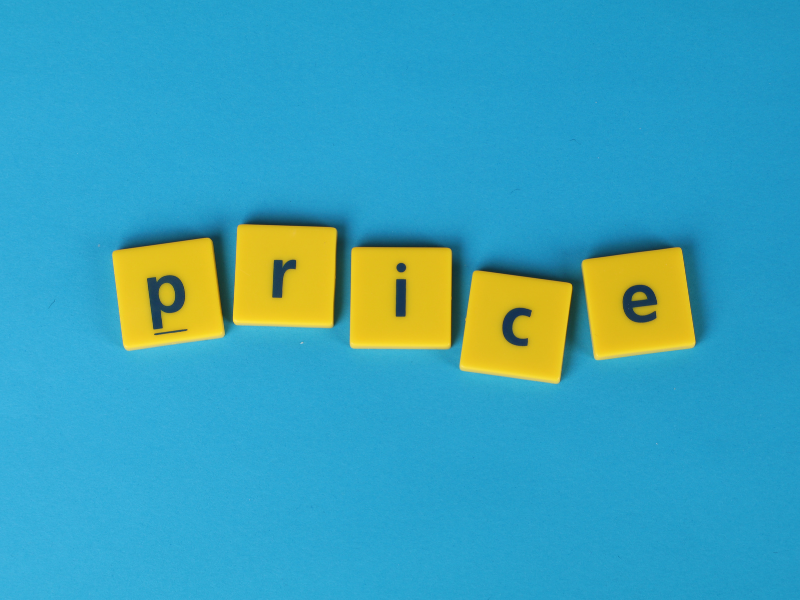 Pricing and Plans
iFax pricing plans
iFax has three flexible subscription plans, each with a specific monthly fax page limit to meet various requirements. You can either start at Basic, which costs $8.33 monthly, or go with Pro and enjoy the full benefits of HIPAA-compliant faxing with access to integrations, fax by email, eSignature, and more. This service doesn't charge overage fees. Also, you can customize your plan even further to meet your ever-changing faxing demands.
CocoFax pricing plans
Pricing for this online fax service starts at $7.99 a month for its Lite plan, while its Business plan costs $29.99 a month. Each plan differs in terms of access to features and monthly page allocations. It is also worth noting that the service will charge $0.06 per additional page should you exceed your monthly limit.
Verdict: Comparing CocoFax and iFax?
When comparing CocoFax to iFax, both provide online fax solutions tailored to different business requirements. While CocoFax is a better fit for small to large companies, iFax focuses on delivering reliable and secure solutions to businesses across various industries. Its HIPAA-compliant fax alone helps set it apart from other fax services.
Ultimately, the decision to choose between CocoFax and iFax depends on your current needs for faxing and how you intend to scale your business.
If you want to learn how iFax can help improve your overall efficiency while maximizing your budget, you can contact our sales team to request a free demo.
cocofax
comparing ifax
ifax comparison
iFax vs