GLBA compliance is a must for financial institutions operating in the US. That's why iFax meets all regulatory standards under this law.
Using iFax can help banks, credit unions, brokerage firms, and insurance companies ensure compliance with GLBA regulations. Keep reading to learn more about how GLBA-compliant fax can help your financial institution succeed.
What Is GLBA?
The Financial Services Modernization Act of 1999, more commonly known as the Gramm-Leach-Bliley Act (GLBA), is a piece of federal legislation in the US. Its primary purpose is to mandate financial institutions to safeguard client data and inform customers where their information goes.
GLBA applies to companies that offer financial services and products, including loans, investment advice, and insurance. The Federal Trade Commission (FTC) is responsible for enforcing the law and requiring covered entities to comply.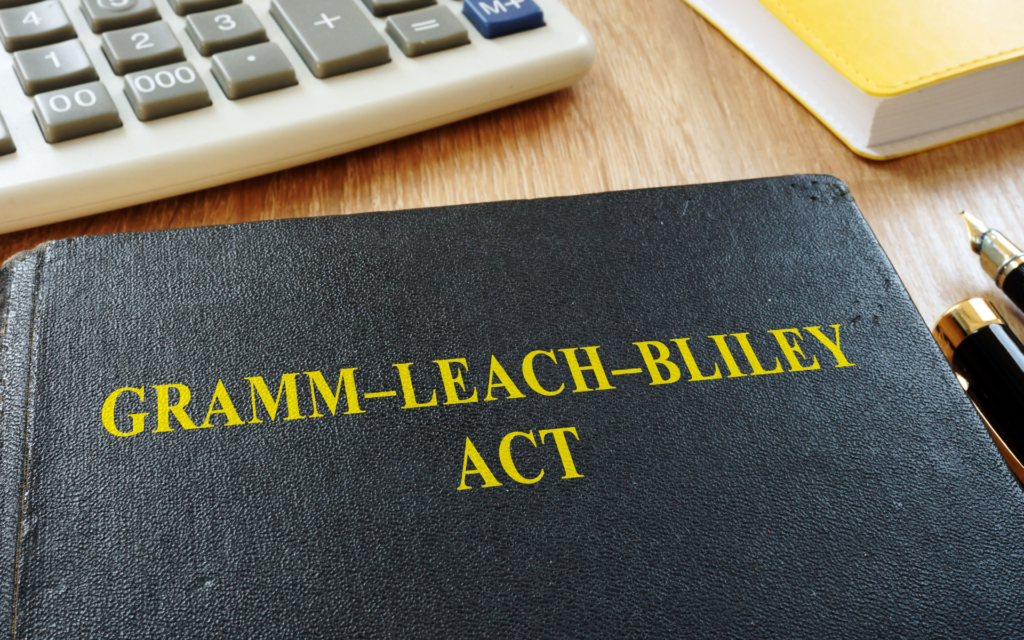 How Does GLBA Apply to Faxing?
Faxing is a standard method of transmitting sensitive information between financial institutions and other organizations. As such, financial institutions must ensure that their faxing practices comply with the requirements of the GLBA.
This process may involve implementing a host of security measures. These include encryption of faxed documents, secure transmission methods, and various safeguards against unauthorized access to faxed documents.
In addition, financial institutions should have policies and procedures to ensure customer information only reaches authorized recipients. Faxed documents should also be appropriately disposed of when they are no longer needed.
Benefits of Using GLBA-Compliant Fax
There are several benefits to using GLBA-compliant faxing practices. Below are some of the advantages you can expect when you use an online faxing platform that adheres to this federal law:
Protect customer information
With GLBA-compliant fax, you'll be implementing measures to ensure the security and confidentiality of user data. This tool can help you prevent unauthorized access or use of sensitive customer information.
Maintain regulations compliance
GLBA-compliant faxing practices can help you follow federal laws and regulations. The result is ample protection against legal liabilities or fines. Not only that, but compliance is a great selling point for potential clients. This qualification shows you're committed to maintaining privacy and confidentiality.
Enhance institutional trust
Using GLBA-compliant faxing practices can help your institution demonstrate that you protect user data and keep them confidential. This assurance can help build trust and confidence in the institution, not only with clients but also with partners and regulatory agencies.
Improve operational efficiency
Implementing secure faxing practices can also improve the efficiency of information sharing within the organization. That's because GLBA-compliant faxing allows employees to transmit sensitive information with confidence.
Potential GLBA Violation Penalties You Should Know
If a financial institution does not adhere to the requirements of the GLBA, it may be subject to legal consequences. Regulatory agencies, including the FTC and the Consumer Financial Protection Bureau (CFPB), can impose penalties on GLBA-covered entities.
Penalties for violating the GLBA can include civil fines and potential criminal sentences for more severe violations. In addition to possible punishments, financial institutions that violate the GLBA may also face negative consequences such as damage to their reputation and loss of customer trust.
Financial institutions need to be aware of GLBA compliance requirements. This awareness will allow them to ensure adherence to the law, avoid penalties, and prevent other negative consequences.
Why You Should Choose iFax for GLBA-Compliant Faxing
iFax is one of the world's leading online fax platforms. It can help your business secure GLBA compliance and reap other valuable benefits. Here are several reasons why you should use iFax for your GLBA-compliant faxing needs:
Ease of use
iFax is a cloud-based fax service that can be accessed from any device with an internet connection, making it convenient and easy to use. Whether you use Windows, macOS, iOS, or Android, you can be sure that your documents are always easily accessible.
Modern security features
iFax offers a range of security features designed to protect the confidentiality and integrity of transmitted information. These include 256-bit encryption, secure fax transmission, and cloud-based document storage. These features help financial institutions comply with the strict requirements of the GLBA.
Reliable platform
iFax has built a reputation for being a reliable and trustworthy fax service. It provides users with 99.999% uptime and guaranteed customer satisfaction. Thousands of businesses worldwide are using iFax to augment their workflows.
24/7 customer support
iFax offers customer support through various channels, including phone, email, and online resources. Customers on a Professional plan even have access to a dedicated account manager. These support systems are helpful for financial institutions looking for assistance with GLBA-compliant faxing.
Achieve GLBA Compliance With iFax
Do you need a GLBA-compliant fax service to help you adhere to stringent regulations? It's essential for financial institutions to carefully choose an online fax platform that allows them to comply with the requirements of the GLBA.
iFax has everything you need to achieve GLBA compliance effortlessly. It's easy to use, reliable, and well-protected, ensuring your business won't run into any trouble with fax security.
Try iFax now and get started for free.
finance
glba
glba compliance
glba-compliant fax