In the current healthcare environment, medical professionals utilize technology to provide quality care and the same time, meet the increasing expectations of patients. However, advanced technology can leave healthcare systems open to cyber attacks, which is why federal laws like the Health Insurance Portability and Accountability Act (HIPAA) exist.
Entities covered by HIPAA must fulfill their responsibility to safeguard private health information. This article delves into how to maintain HIPAA compliance and the crucial elements needed to ensure the safety and integrity of patient information.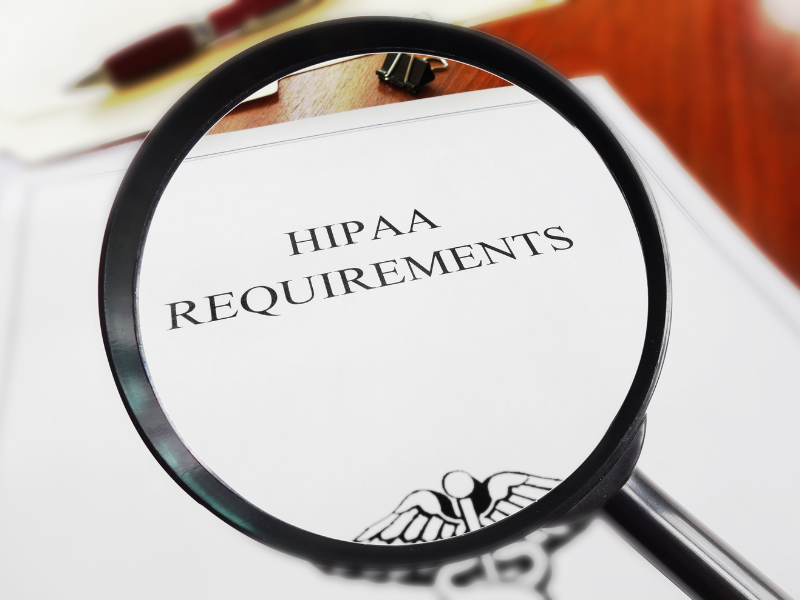 HIPAA Compliance Requirements: An Overview
Knowing how to maintain HIPAA compliance begins with understanding its core requirements. Covered entities must comply with the standards set forth in the Privacy, Security, and Breach Notification Rules. These rules outline the specific security measures and procedures covered entities must take to keep PHI safe.
Below are the HIPAA compliance requirements you should know about:
Business Associate Agreements (BAAs)
Covered entities collaborating with a business associate or third-party vendor must secure a signed BAA before sharing or transferring any PHI or ePHI. BAA is a form of contract between two parties handling sensitive health records. Accordingly, BAAs must state that both parties must ensure the confidentiality and integrity of their patient's personal information. Moreover, there should be an annual review of regulatory and organizational changes with vendors.
Annual audits and risk assessments
Under HIPAA, covered entities and business associates must perform risk analyses and annual audits to ensure their security measures align with the regulatory standards. Every year, a compliance audit is required to see how the organization performs based on its administrative, technical, and physical safeguards.
Remediation and incident response plans
After conducting risk assessments, healthcare providers must develop remediation plans to resolve any vulnerabilities or compliance violations. These include documenting current procedures and developing an incident response plan to identify data breaches when they happen. A comprehensive security management plan states what to do and how to recover from data and security breaches.
Employee training
HIPAA awareness is essential among the staff of businesses and organizations in the healthcare industry. Each employee must undergo HIPAA training to understand the importance of safeguarding PHI. Annual staff training will also help them learn more about the changes or updates in their organization's policies and procedures for HIPAA compliance.
Other physical, administrative, and technical safeguards
When protecting PHI, organizations and providers must seek consent or authorization from their patients before using or disclosing PHI. Meanwhile, strong data encryption can help prevent unauthorized access to sensitive data stored and transmitted. Plus, it's required for businesses to document all their HIPAA compliance efforts to pass the annual investigation conducted by the US Department of Health and Human Services (HHS) Office for Civil Rights (OCR).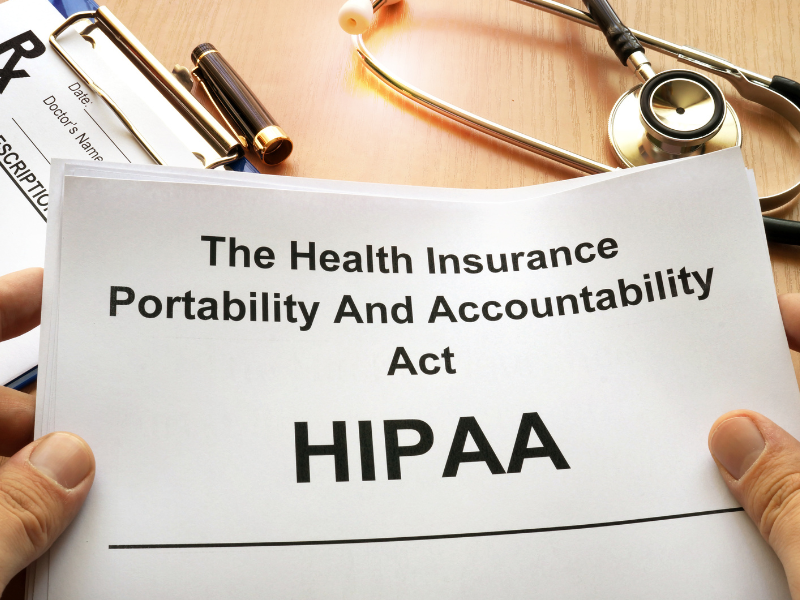 Establishing a HIPAA Compliance Program
The key to ensuring PHI safety and integrity is building an effective HIPAA compliance program, which includes training, monitoring, and auditing.
A good compliance plan covers the following:
Risk assessment questionnaire
Third-party vendors must complete risk assessment questionnaires to help security officers identify potential vulnerabilities. This is an effective way to assess if your business partners understand HIPAA entirely. Through risk analyses, you can also determine if your third-party vendors have enough security measures to protect PHI from malicious activities and unauthorized access.
Proper documentation and protocols
One of the essential tips to maintain HIPAA compliance is placing proper documentation and other administrative requirements like written policies on how to act after a data breach. Covered entities should also train employees on HIPAA standards and develop appropriate sanctions for those who don't comply.
Assets and devices
HIPAA sets standards for the storage and transmission of electronic PHI. Accordingly, an effective program for HIPAA compliance includes an asset list or an inventory of devices that contain ePHI. Proper encryption must be in place when sharing confidential data via network connections, including email, chat, and online fax.
Physical site
Technical and administrative protocols must align with the physical safeguards on site. All covered entities must assess their physical locations to identify and resolve vulnerabilities in their measures to protect PHI. These include facility access and workstation security, such as double locks and intrusion alarm systems.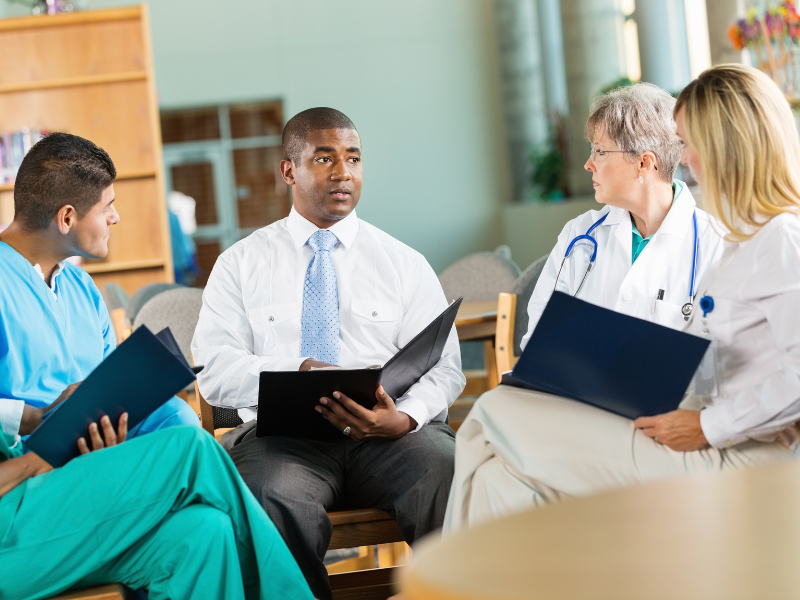 Training and Education for HIPAA Compliance
Employees of covered entities can stay HIPAA-compliant by implementing robust security measures and undergoing compliance training. Not only does HIPAA training educate healthcare professionals on necessary data protection safeguards, but it also shares the best practices for achieving and maintaining HIPAA compliance.
Comprehensive HIPAA compliance training equips employees with everything there is to know about HIPAA rules and regulations. It's also one way for organizations to refresh their employees' knowledge and update them with recent regulatory changes and developments.
Read: What is HIPAA certification, and why your organization needs one?
Security and Privacy Measures for HIPAA Compliance
Covered entities and business associates need to comply with the security and privacy measures for HIPAA compliance. The Privacy Rule gives individuals the right to obtain a copy of their PHI, while the Security Rule sets the standards to ensure PHI confidentiality, integrity, and availability.
These measures require organizations to implement necessary safeguards and designate a HIPAA security office to identify, monitor, and address potential risks.
Other necessary measures include implementing user access controls, preparing contingency plans, and having risk assessment tools.
Ensuring Compliance With HIPAA Regulations
Complying with HIPAA regulations enables healthcare facilities to enhance operational efficiency without compromising patient safety. While the challenge of maintaining HIPAA compliance remains, there are strategies that can help covered entities navigate through these complexities.
Services offering HIPAA compliance audits and assessments are also available to help organizations assess their current level of compliance. Another option is to obtain HIPAA certification from third-party providers like the Compliancy Group.
All these practices and strategies combined help streamline the process of achieving and maintaining HIPAA compliance. Covered entities can also save time and resources since developing and implementing compliance measures from scratch is no longer necessary. Plus, you can tailor your compliance efforts to suit your organization's specific needs.
hipaa guidelines
HIPAA law
HIPAA requirements