To enable fax notifications, you will need to set up your fax service to send alerts to your preferred device or email address. Here's how to do it on iFax:
1. Log in to your account.
2. On your dashboard, go to Settings by clicking the gear button on your screen's bottom left side.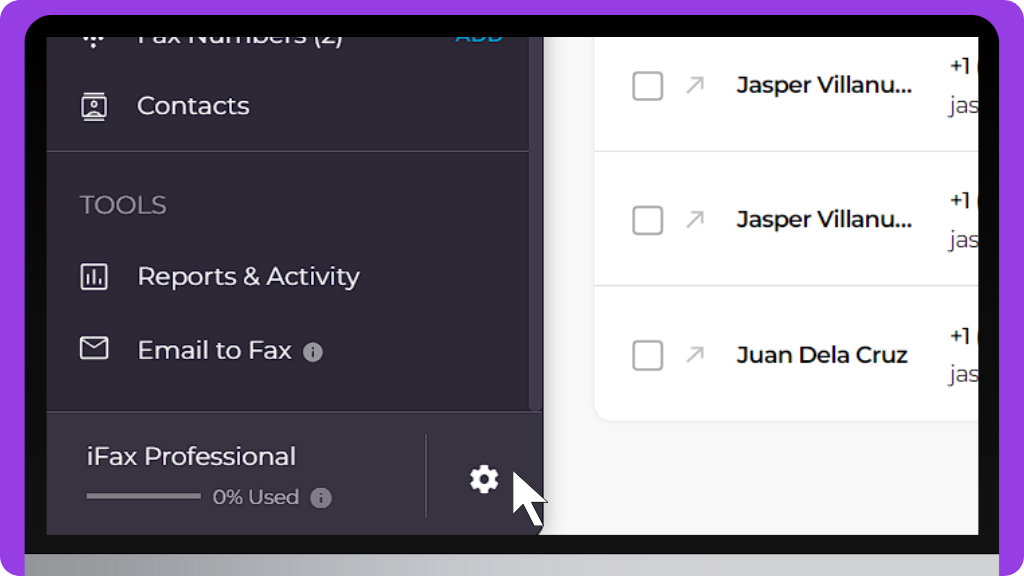 3. Go to Notifications, then proceed to Email Notifications.
4. To enable notifications, simply select how you wish to be notified. You can select between email and push notifications. You may also choose both to ensure you never miss a fax.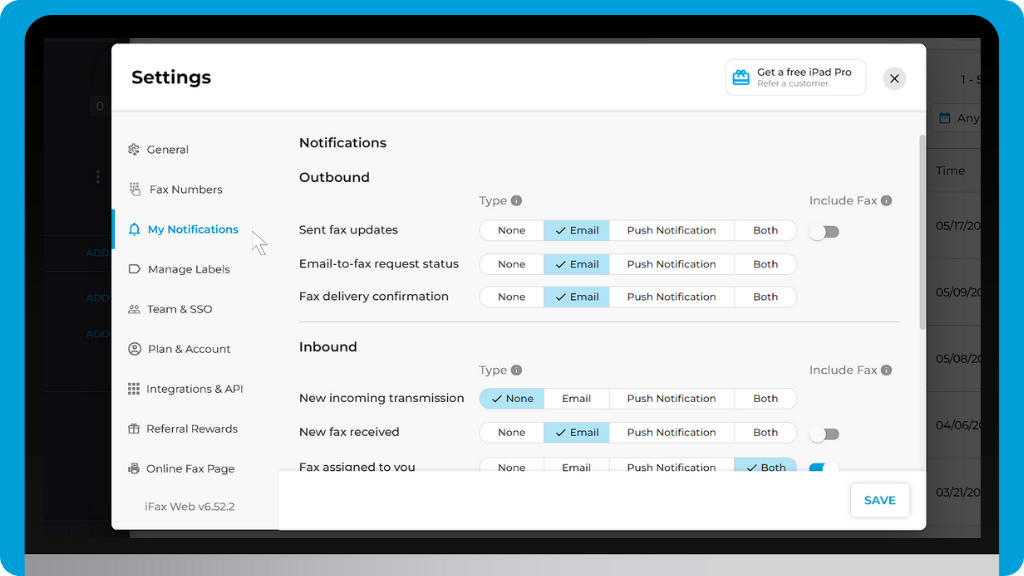 5. If you want to receive a copy of your fax in your email, enable Attach Fax.
6. Don't forget to click Save to lock in all your changes.
Once you have set up and configured your notifications, you should be able to receive a real-time update every time you receive a transmission. In the same vein, this feature also allows you to keep track of outgoing faxes. You'll receive a confirmation email about whether your message was successfully sent or not.