1. To start exploring this feature, here's what you need to do:
2. Sign in to your iFax account and go to your Web dashboard.
3. On the left menu, click on the three dots icon next to Folders and select New Folder to create a synced folder. Name your folder and click Save. Your synced folder is where you can move and access your Google Drive files and vice versa.
4. Next, link your Google Drive account. Do this by clicking Sync to Google Drive under the Folders section. Enter your Google account login details and confirm.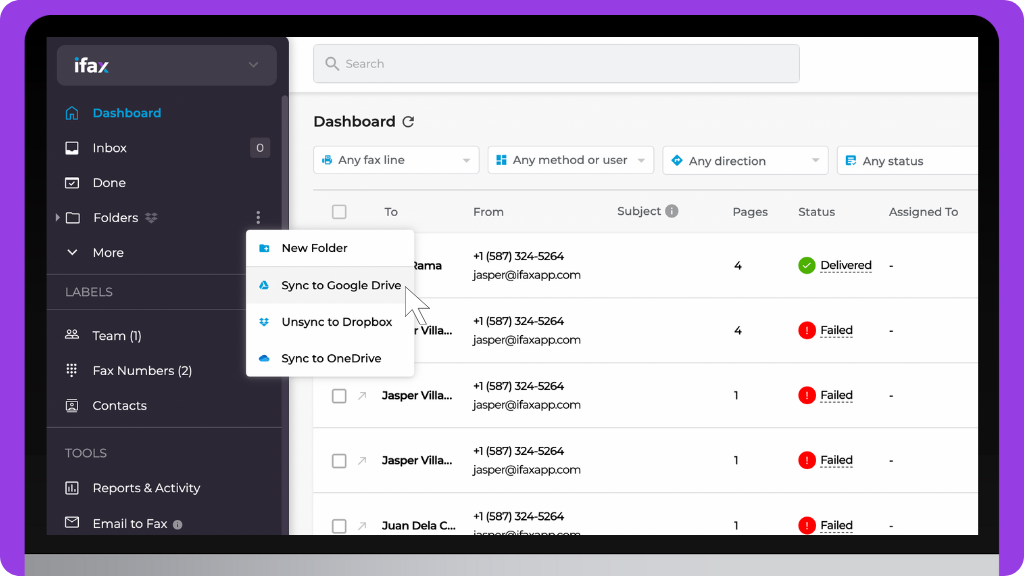 5. By now, you should be seeing a dialog that says "Sync in progress." Click Okay and wait for the sync process to finish.
6. Once synced, go to your Google Drive account and look for the iFax folder in your My Drive directory. If it's there, then you are all set. You've successfully enabled Google Drive Sync in your iFax Web account.