1. Provided that you already use iFax as your online fax service and you use the Pro tier, here's how to use the email-to-fax feature:
2. Open your email Gmail, Outlook, or Yahoo account.
3. Compose a new email. In the "To" field, put "send@ifaxapp.com."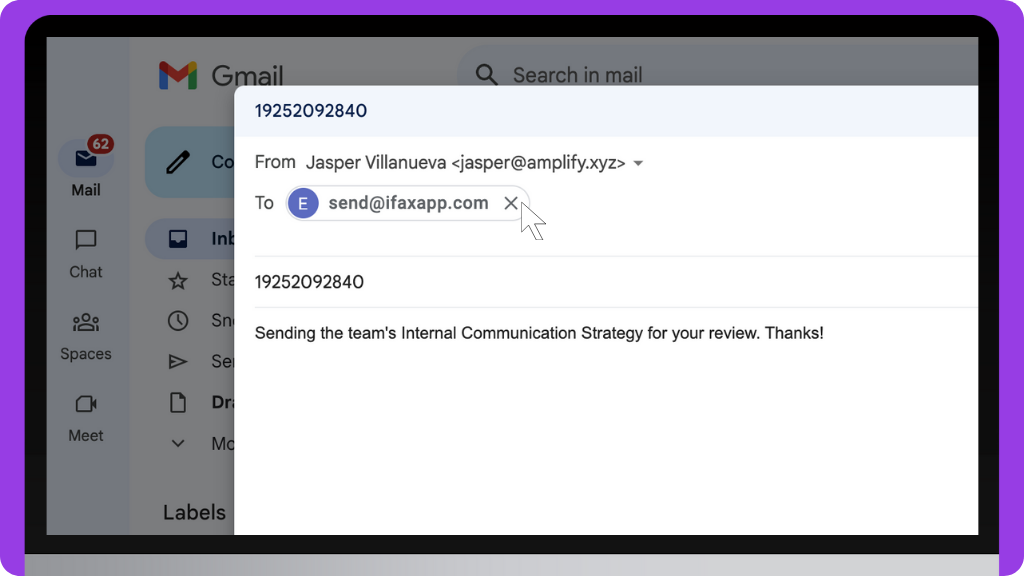 4. In the subject field, fill in the fax number of the recipient. Do not include any spaces and dashes.
5. Enter details in the message section.
6. Attach files like PDFs and Word documents, just like you would in a regular email.
7. Click Send. You'll get a notification once the fax is delivered successfully.
Note: this feature is also HIPAA compliant.