In today's world of digital everything, two technologies have survived and evolved into a staple that most everyone continues to use. We're talking about email and fax.
Whether you're surprised by one, both, or neither, the fact remains that email and fax continue to be used by small and large businesses (and everyone else in between).
This article takes you through how you can email to fax for free using an online fax service.


Table of Contents

What Is Email to Fax?
Most online fax service providers carry the email to fax feature, which allows you to send documents to fax machines or other online fax numbers directly from your email client or email server. Think of it like sending a regular email, only instead of the recipient getting the document in their email inbox, they receive it on their fax machine or online fax dashboard.
As long as you have the email to fax feature enabled (make sure to check your subscription for this and then follow the instructions from your online fax service to enable it) you can email documents to any fax machine or number using Gmail, Outlook, Yahoo, or any other email client or server.
What Are the Requirements to Send Email to Fax?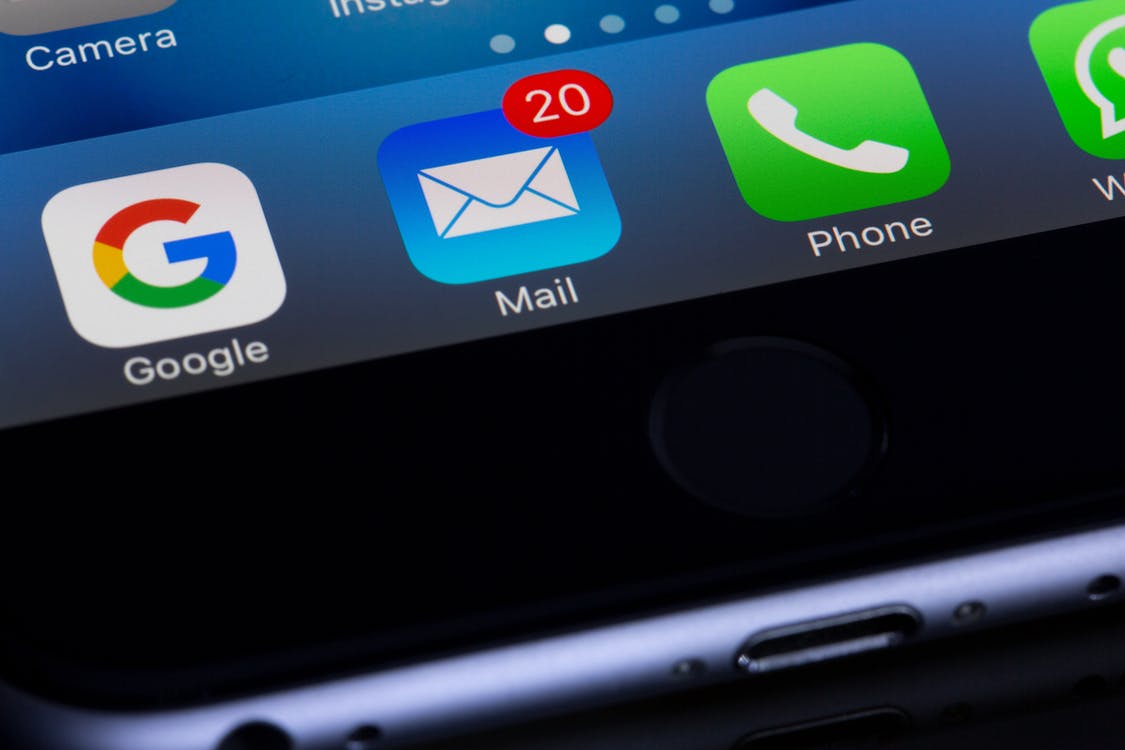 No matter what online fax service you're using, the requirements are standard. You'll need:
A valid email address with any email client or server
An internet-ready mobile device or laptop
A subscription to a reputable online fax service
How to Send & Receive Fax from Email Free with iFax
iFax is an online fax service that allows you to send up to 200 documents for as low as $8.33 per month (as part of their Basic plan). It's available as a mobile app on both Apple and Android app stores but you can also send and receive faxes through its secure web portal.
iFax is HIPAA compliant and it uses military-grade 256-bit encryption to secure your files, so you can be sure that your data and documents are handled securely and can only be accessed by either you or the recipient.
iFax also allows you to experience the features of its Plus plan with its 7-Day free trial. Send and receive up to 500 pages with the option to cancel your subscription any time, up to one day before the end of the trial period.
To send and receive fax via email, simply follow these steps:
Step 1: Generate your fax number
Whether you're using the iFax's secure web portal or its mobile app, you'll first be prompted to generate your online fax number (take note that a dedicated fax number is available only for the Plus and Professional plans.
You'll need an existing fax number for the Basic plan. The free trial is for the Plus plan, so you will be prompted to generate a fax number through iFax). Select your country and area code and iFax will proceed to generate your number.
Step 2: Register to subscribe or start your 7-Day free trial
Once your fax number has been generated, you'll be prompted to register with iFax using any of your social media accounts like Facebook, Gmail, LinkedIn, or Microsoft.
From there, you can choose which plan you'll be subscribing to or start your 7-day free trial. You'll have to log in to the web portal or app in order to receive or send documents.
Step 3: Log into your email client or server
Now that you've registered for iFax and generated your fax number, you can log into your email client or server (make sure it's the same one you used to register with iFax)
Step 4: Compose a new email
Compose a new email and fill in the following information:
In the "To" field, enter "send@ifaxapp.com"
In the Subject line, fill in the international fax number of the recipient, making sure not to put any spaces or dashes
You can include any comments you want or draft a message like you would any other email in the Body section
Attach files to your email (documents can be formats like PDF or Microsoft Word)
Step 5: Send!
Once you click send, iFax transmits your document to the recipient's fax machine or online fax number.
You'll also receive a notification in your email inbox once your fax has been sent (you can also enable this notification on the mobile app when you configure your app settings)
Pro tip: If you want to view all the documents you've sent or received, simply log in and view them all on your iFax dashboard.
Final Thoughts on Email to Fax Free: Make the Shift to eFaxing Now
iFax is one of the best online fax services that allow you to email to fax free. If the sheer convenience of sending and receiving faxes via email hasn't convinced you enough, check out the other features that iFax offers like built-in scanners, image optimizers, cloud integration (allowing you to easily import images, documents, or PDFs from iCloud, Google Drive, and Dropbox), multi-platform support (so your documents are updated across your devices), and more.
cloud-based faxing
fax over internet
HIPAA fax