Are you looking for an easy and affordable way to stay connected with clients and partners? Why not buy a fax number? Read on as we explore the different considerations that should come into play when making such an important decision.
In this article, we'll take a look at aspects like pricing models, features offered in various packages, and the customer service capabilities available. These will help ensure your needs are met while finding the perfect plan.
Benefits of Buying a Fax Number
Buying a fax number can be a great way to improve communication and increase productivity.
Here are five key benefits of having a fax number:
1. Convenience
Having a dedicated fax number makes it much easier to send and receive documents quickly. You don't have to worry about losing or misplacing essential communications.
With a fax number, all you need is the recipient's information, and you can send documents in just minutes. It saves time and money and takes less effort than sending physical mail via a courier.
2. Security
Faxing is one of the most secure methods of communication available today. Unlike email or other online communication services, all data sent via a fax machine is encrypted for extra security.
It means that sensitive or confidential information remains safe from unauthorized access, giving businesses peace of mind when sending crucial documents.
3. Professionalism
Faxes are still widely used in some industries because they are considered more reliable and professional than other digital communication options such as email or messaging services like WhatsApp or Skype.
A dedicated fax number will ensure that your business always looks professional when communicating with partners, clients, customers, and colleagues alike.
4. Cost-effectiveness
Buying an individual fax number can cost as little as $15 per month, depending on your service provider. This makes it one of the most cost-effective document-sharing methods available today.
It also avoids costly printing costs associated with mailing physical documents. Therefore, businesses save even more money in the long run by choosing this option over others.
5. Branding
Did you know you can use your fax number to promote your brand? If you avail vanity or customized numbers that spell your service or company name, that's a creative way to let all your contacts know you mean business.
You can also choose a fax number that's easy to memorize—for instance, a four-digit number in 8888 or 7777. What's more, you may add your fax number to all your promotional materials, like websites, brochures, social media accounts, and business cards, to name a few.

What to Look Out for When Purchasing Fax Numbers
When selecting a fax number for your business, there are several key considerations that you should think about to ensure you choose the best service and avoid potential problems.
Here are five of the most important things to look out for when purchasing a fax number:
1. Check provider reputation
Look up online reviews and research their customer service support, reliability, availability, and pricing structure before purchasing. A reputable provider will also have reliable support staff who can answer any questions or concerns about the product.
2. Consider service fees
Be aware of any additional fees or charges associated with using a particular provider's service. These fees may include setup fees, monthly subscription fees, and usage fees. That is why it is crucial to understand what these entail before committing to any particular service. Additionally, many providers offer discounts if you pay annually versus monthly, so consider which option works best for your budget.
3. Understand coverage area
Certain providers may only provide coverage in specific countries or geographical area. So, ensure your chosen provider's service covers the country or region where you're located before signing up. This could save you time, money, and frustration in the long run if the provider does not offer coverage in your area after all.
4. Consider security measures
Fax numbers can be used as entry points for hackers to access confidential information stored on servers connected to them. Ensure that your chosen provider has adequate security measures, such as encryption technology or authentication protocols, to protect users from this attack.
5. Compare different providers
Take your time with signing up with a particular provider and comparing what other services are available first. Prices can vary significantly from one provider to another depending on the features offered and quality of service provided. Make sure you compare different options and read up on user reviews.
How to Buy a Fax Number
Buying a fax number is easy with iFax. Here's a detailed tutorial for web users: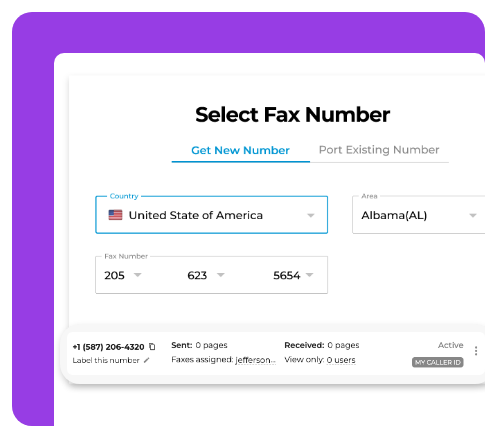 1. Head to the iFax plans and pricing page and click "Start now" under the Plus or Professional Plan.
2. The Professional Plan offers a 7-day trial to try the service before committing. Enter your credit card details when prompted to do so.
3. You will then be prompted to select a fax number from either US or Canada area codes. Take time to find a number that is easy to remember.
4. Once you have chosen your preferred fax number, click on "Add Number" to activate it, and you are set.
5. Ensure to note your new fax number somewhere safe, such as on an address book or calendar event, just in case of future reference needs.
Common Mistakes to Avoid When Buying a Fax Number
When buying a fax number, many people make costly mistakes that can lead to loss of communications and inconvenience to existing contacts.
Here are five mistakes you should avoid when buying a fax number:
1. Not researching different services
Many different services are available when it comes to buying a fax number, such as local or toll-free numbers, virtual fax numbers, and even international numbers. Before purchasing, research various options and features to make an informed decision that fits your needs.
2. Paying too much for services you don't need
When looking at various providers, ensure you don't pay too much for features or services you won't use or need. While there are great deals on high-end packages with lots of bells and whistles, check if those extras are useful for what you need to justify the cost.
3. Buying from an unreliable provider
It is if something sounds too good to be true when considering a provider. Do your due diligence and ensure the provider has a solid reputation in the industry by reading customer reviews or asking for recommendations from other business owners who have had experience with them.
4. Not understanding your service agreement
Carefully read all contracts before signing them. It will help protect your rights and give you peace of mind about what is expected between both parties involved in the agreement. Ensure you understand exactly what type of service is included and how long it will last before committing to any contract with a provider.
5. Neglecting security protocols
Faxes contain sensitive information, so security protocols should consistently be implemented when dealing with this communication medium, including encrypting transmissions and setting up firewalls if applicable.
Be sure to ask potential providers about their security policies before selecting one to keep data secure during transmission and avoid any potential breach incidents.
Comparing Fax Number Vendors and Pricing Plans
iFax, eFax, and myFax are all reputable providers of fax numbers, but each offers unique features and pricing plans that set it apart from the others.
To help you decide the right choice, we will look at how each provider compares prices and features.
| | | | |
| --- | --- | --- | --- |
| Company | Base Plan | Incoming Pages | Outgoing Pages |
| iFax | Plus – $16.67 / mo | 500 | 500 |
| eFax | Plus – $18.99 / mo | 170 | 170 |
| myFax | Home Office – $12 / mo | 100 | 100 |
| Fax.Plus | Basic – $8.99 / mo | 200 | 200 |
iFax
iFax is one of the most competitive online fax number providers, with the Plus plan starting at $16.67 per month only. You have a dedicated fax number with super high-quality copies of faxes. Enjoy 500 inbound and 500 outbound pages per month. You may also avail of local or toll-free numbers, depending on where you live.
eFax
eFax provides three plans: eFax Plus and eFax Pro, and a corporate plan you can ask for custom pricing. The basic plan, which costs $18.99 per month, lets you send up to 170 pages per month and 170 pages inbound per month. The eFax Pro costs $24.99 monthly, with 275 inbound and outbound pages. On top of the monthly plan, eFax charges you a one-time set-up fee of $10 to start.
myFax
myFax is another popular option for buying a fax number. Their basic plan lets you send and receive up to 100 pages, which costs $12 per month. The most expensive plan cost $45 per month with 600 pages of inbound and outbound credits. It offers a secure online storage system where you can view sent or received documents.
Fax.Plus
Finally, Fax Plus is another alternative if you are looking for a more affordable fax solution without sacrificing quality or features. The basic plan costs $8.99 monthly, including one fax number, email-to-fax, and receive-to-fax features. However, you can only send up to 200 pages per month, and if you exceed the cap, you pay $0.10 per extra page.
Overall, when comparing these four providers, it's clear that iFax offers some of the most competitively priced packages and the highest quality features. Their basic package provides plenty of features at a meager cost compared to eFax or myFax while maintaining reliability and performance in line with those services' higher-priced options.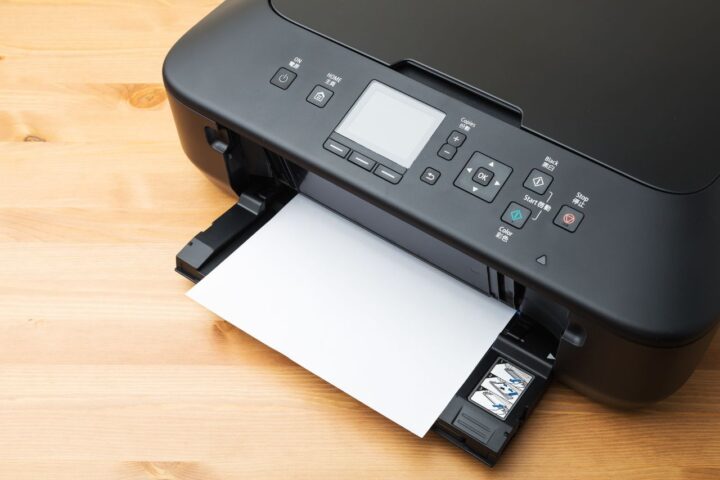 Why Choose iFax as Your Fax Number Provider
When selecting a fax number provider, iFax is an excellent choice. Not only is it easy to purchase a fax number from iFax, but we also offer cost-effective plans perfect for any budget.
1. Easy to purchase
For starters, iFax makes purchasing a new fax number incredibly straightforward. With their online service, you simply select your region and area code, enter your payment details, and you're ready to go.
After signing up for a plan, you can immediately start sending and receiving faxes from your new number. Furthermore, customer support representatives are always available for any questions or technical issues.
2. Cost-effective
Moreover, iFax offers a variety of cost-effective plans that are tailored to match different budgets and needs. Whether you're just looking for basic functionality or need advanced features such as API integrations or unlimited send/receive options, something will surely fit your requirements perfectly.
Plus, with no hardware or installation costs associated with using their services, you don't have to worry about breaking the bank when setting up your fax line.
3. Real-time updates
One of the most incredible benefits of using iFax is its real-time update feature, allowing users to instantly track sent and received faxes. This means that if you ever need documentation proving that you sent out a specific document via fax.
All it takes is a few clicks on the app dashboard to view detailed logs and timestamp info on all transactions conducted with your account.
Ready to buy a fax number? Simply choose the plan you wish to avail of, and after verifying your iFax account, you can send faxes immediately. It's that simple.
dedicated fax number
fax number
toll-free fax number
vanity fax number