Faxing today is lightyears away from what it used to be a mere decade ago. Now, expensive and rather bulky fax machines that are tethered to an active phone line are no longer necessary tools needed to send out a fax. In fact, sending out a fax can be close to cost-free these days as many fax services provide first-time users with a generous free trial period.
With the rapid growth of technology over the past decade alone, the world of faxing has drastically changed to keep up with the trends. This is one of the main reasons why the options for wireless faxing these days are seemingly endless.
Rest assured that the primary functions of faxing remain unchanged, one can easily send out or receive important documents, messages, contracts, and more through fax. If anything, the option of wireless faxing has simply made the process much easier and far more efficient than ever before.
We've done the legwork for you when it comes to choosing the best online fax provider to fit your needs. Continue reading to browse through our honest reviews below.
Table of Contents
Hello Fax, Fax Zero, Metro Fax, Nextiva, Fax Plus: Which wireless faxing service should I choose?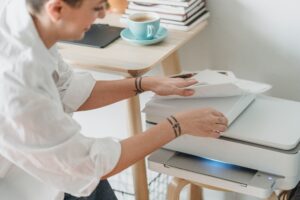 A quick search on the web will lead one to a dizzying number of options when it comes to online fax services, one will inevitably wonder, which one is the best? When it comes to online fax alternatives, we've tried them all.
Hello Fax, Fax Zero, Metro Fax, Nextiva, Fax Plus: The Best Online Fax Service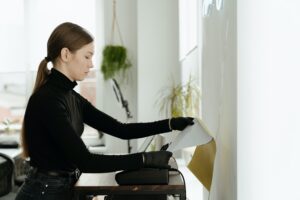 Hello Fax allows one to send and receive fax securely through their app. They provide a fax number that can be kept once the account is properly set-up and the customer is able to login into his or her account.
The beauty of Hello Fax is that it is customizable to the needs of the user, even pricing-wise. One can set up as many fax lines as needed in order to securely send out and receive their documents, messages, or any other important matters through wireless faxing.
Fax Zero, in keeping with its name, provides cost-free services for their wireless faxing, so long as the fax is sent to the United States or Canada. Fax Zero provides international faxing as well. The latter is not cost-free but it is relatively low-cost. This encourages more users to familiarize themselves with Fax Zero's service and create an account login on their website.
A physical fax machine is not necessary to send a fax through this provider, one would just need a valid email address.
Metro fax allows for wireless online faxing. However, there's a slight catch. The service is not available for some regions. This could have to do with the IP Address of one's device. As such, though the service is low-cost, it is not the most accessible online faxing service available.
For countries where the Metro Fax service is available, it is definitely a reliable option. A definite plus to using their service is the unlimited online fax service it provides upon login.
Netiva allows one to turn virtually any electronic device into a fax machine. It does away with the physical fax machines of the past entirely. Netiva is relatively low-cost and reliable. One can easily send or receive their documents, files, or other important paperwork through paperless faxing. It is also less time consuming to send a fax through an online fax service rather that going through the motions of setting up a physical fax machine and attaching it to an active landline.
Over two million customers worldwide have used the online wireless faxing service of Fax Plus. The response to the service has been overwhelmingly positive as well.
With Fax Plus, all one needs to do is create an account and login. After login, one can retrieve their personal fax number and use Fax Plus to send and receive faxes without a hitch. The service has both local and international coverage. That being said, one may wonder, how much does Fax Plus cost?
Fax Plus has free service for its customers. Although, if the free package does not meet one's needs, one can contact Fax Plus to upgrade his or her subscription to the online faxing service.
The Best Online Fax Service
With all these brands in mind, there is only one company that has consistently remained reliable since its launch- iFax. iFax offers easy login through the website or app, a personal fax number, and secure sending for its documents.
Considering switching to online fax service? Compare iFax's features and find out why over five million users worldwide, along with some of the world's most successful brands, opt to use iFax for all their online faxing needs. Download iFax on iOS, Android, Mac, or Windows to explore the limitless possibilities of online wireless faxing.
cloud-based faxing
fax apps