Today's fast-paced business environment requires equally speedy solutions. If you're still using a traditional fax machine or heading out to a business center to send a fax, you're losing precious time. The good news is there's now mobile fax, a better and faster way to fax!
With mobile faxing, you can fax effortlessly without delays and frequent paper jams. There's also no need to worry about fax prints coming out blotchy. Mobile faxing gives you the option to go 100% paperless. You do not only save money from not buying ink, but you're also helping the environment by reducing your carbon footprint.
Table of Contents
What Is Mobile Faxing?
Mobile faxing is faxing using a mobile device, usually a smartphone. Unlike traditional faxing, mobile faxing does not depend on a telephone or cellular network. Instead, it uses the Internet to fax.
Before using your smartphone to fax, make sure it can connect to the Internet via WiFi, 4G, or 5G.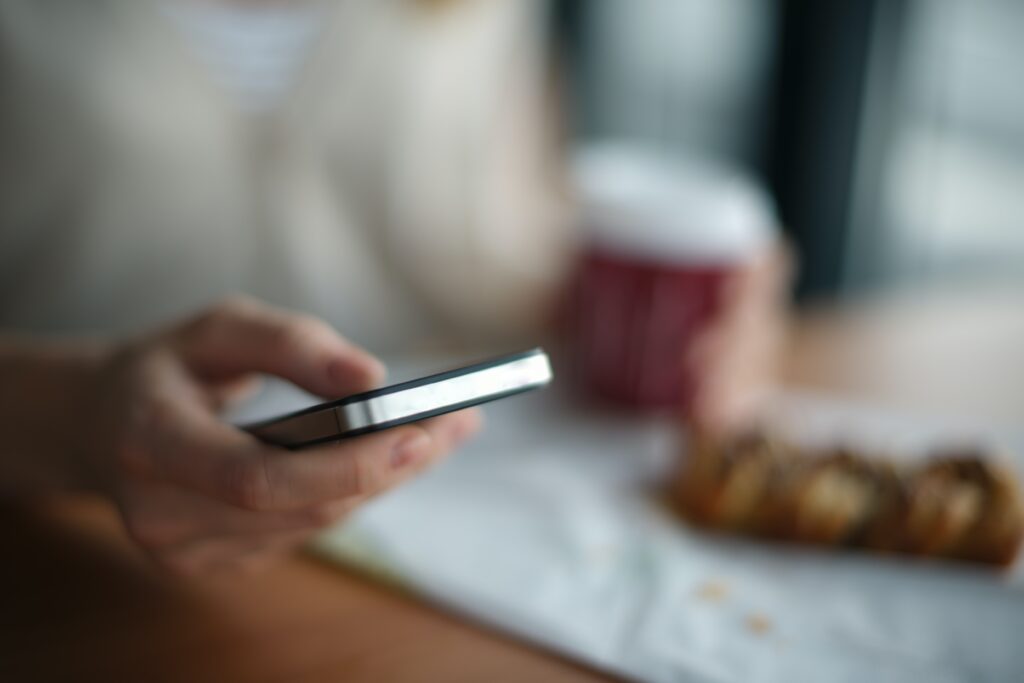 Can You Fax from a Mobile Phone?
Mobile faxing is all about faxing from a mobile phone. Making it work usually depends on two things: your phone's operating system and Internet connection.
To fax using your phone, you need an app. Most fax apps are compatible with Android and iOS (iPhone) systems. For a mobile fax app to work, you need to connect your smartphone to the internet. Also, when it comes to fax apps, make sure to install one that's not only free but also secure, reliable, and user-friendly!
How to Fax Using Your Phone? Do it in 3 Easy Steps!
Three steps are all you need to start faxing using your mobile device. So have your phone ready and follow the steps below.
Download and install the iFax fax app on your mobile device.
Launch the app and sign up for a new user account. For existing users, sign in using your existing iFax username and password.
Start faxing! Press "New Fax" to send new fax. To receive faxes, you must get a fax number first. After getting a number, ask your contacts to send you faxes using this number.
It's that simple! If you followed all the steps correctly, your phone should be ready to send and receive faxes whenever the need arises.
Mobile Fax vs Traditional Fax
When it comes to accessibility and convenience, faxing using a phone is way more convenient compared to using a fax machine. Apart from this, mobile faxing also speeds up the faxing time since there's no need to print documents or wait until the phone line is clear. Besides, all it takes is less than a minute for faxes to get sent or delivered.
Economically speaking, traditional faxing typically cost more, especially when you factor in the additional expenses like maintenance costs, ink replacements, paper refills, etc. With mobile faxing, you can look for a free fax app to install and pay based on your need.
There are also fax apps that offer affordable subscription plans that you can cancel or upgrade anytime. If you don't want to pay for a subscription, you can use a fax app with pay-per-fax or pay-per-page options.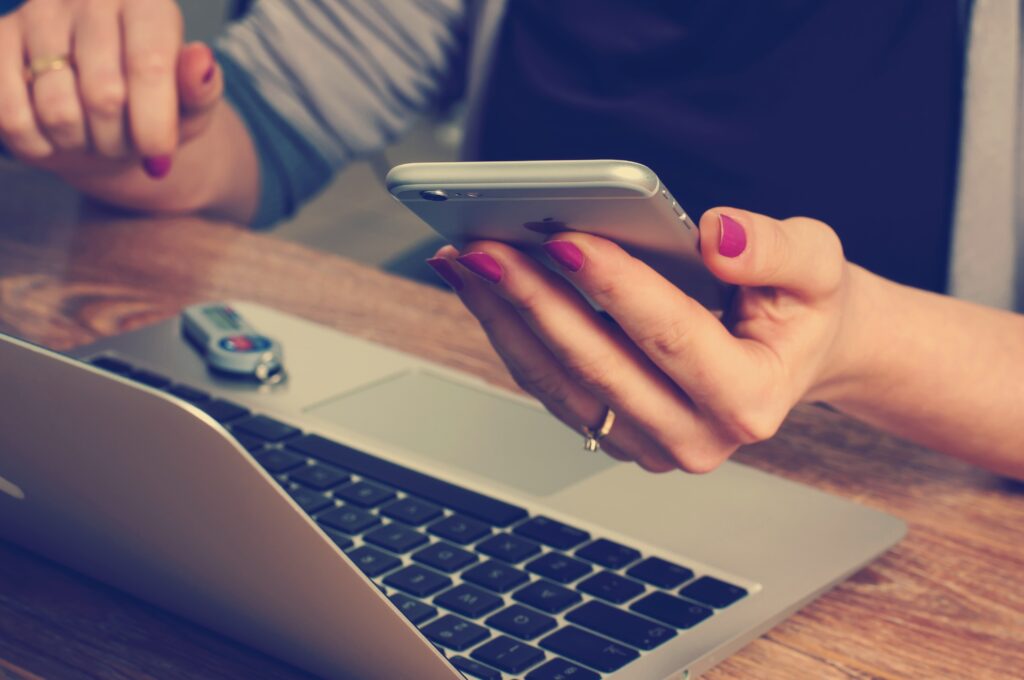 What Is the Best Mobile Fax App?
If what you want is the best mobile fax app for your phone, then there's no need to look further! iFax is the best mobile fax app as it is not only free to use, it's also very secure and versatile!
Here are some of the reasons why iFax is the best fax app for your mobile device. With the iFax fax app, you can:
Send one or a million faxes anytime and from anywhere.
Start using the fax app in minutes! It's so easy to set up.
Send faxes to any fax number in the world and receive faxes from any fax number.
Send and receive sensitive documents with complete HIPAA and GLBA compliance.
Use the app to sign documents or attach your e-signature directly.
Improve Workflow and Boost Productivity!
The iFax app is designed to save you time and money. Faxing from your phone means you can accomplish more of what truly matters. You don't have to spend all day doing faxing errands. You don't have to be tied to the office either!
No matter where you are in the world, the iFax fax app lets you send, receive, and sign faxes using only your smartphone! No bulky fax machines. No boring drive to the nearest fax center.
With the iFax app, you can:
Fax anytime, anywhere. Send, receive, and sign faxes through the fax app wherever and whenever you want!
Never miss a fax again, ever! Check your transmittals even while out of the office. As soon as you receive a fax, you will see a new fax notification appear on your phone screen.
24/7 Assistance. Get help from customer support whenever you need it!
100% Safe and Private. Faxes are encrypted in transit through iFax's 256-bit military-grade end-to-end encryption.
Multi-Platform Support. Send and receive faxes through the fax app on your iPhone, iPad, and Apple Watch. It also works on your Android phone and tablet.
Less Stress! Get immediately notified via email and push notification as soon as your fax gets delivered.
Save time. With just a few taps on your iOS or Android device, you can send and receive faxes with ease.
Save money. Say goodbye to clunky equipment, paper, and costly maintenance fees!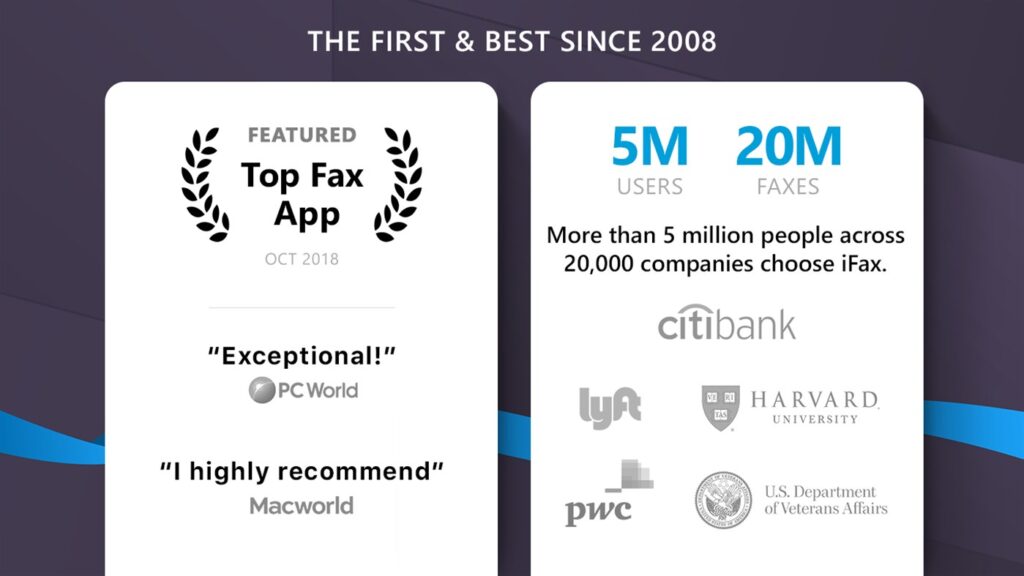 Final Thoughts
The time has come for you to embrace a new and modern faxing lifestyle! Use mobile faxing to stay on top of your faxing errands while enjoying life to the fullest. After all, that's what mobile fax apps are for — to help make your life easier!
If you are looking for a secure and reliable way to fax on mobile, use the iFax mobile app for Android and iOS. Start faxing using your mobile phone and use it as a portable fax machine. Experience what it truly feels like to fax without limits.
Download the iFax free mobile fax apps today!
fax from cell phone
fax from mobile
mobile fax
mobile fax apps
mobile faxing