Need to receive a fax, but you don't have a fax number? Whether it's for personal, professional, or business use, there's always a way to receive faxes without a fax machine. Online fax services are the most efficient and cost-effective ways to receive faxes. The sender may have a fax machine – even if you don't have your own fax machine – you will still receive the files securely in your online fax account.
When receiving fax online, you have copies of the documents in digital formats such as PDF. Printing these documents is an option. Most online fax services offer a dashboard that serves as an inbox to access incoming and outgoing faxes. Furthermore, it will be easier for you to manage all faxes and contacts. You also have an option to keep or delete the faxes because these online fax services also offer cloud storage for your documents.
How to Receive Fax With iFax
Some online fax services offer free services when sending faxes. But when it comes to both sending and receiving, you need a subscription account with a dedicated fax number for incoming transmissions. What you need is a reliable online fax service. Below, we will walk you through iFax, where you can access a 7-day free trial to receive a fax.
Here are the things you need:
Internet connection (ethernet or Wi-Fi network)
An internet-ready device like a smartphone or computer
Subscription to iFax (new users are entitled to a 7-day free trial, which they can cancel anytime)
Step 1
Download the iFax app to receive faxes straight to your smartphone, tablet, or computer. iFax is a cross-platform fax service available in iOS, Android, Windows, and Mac.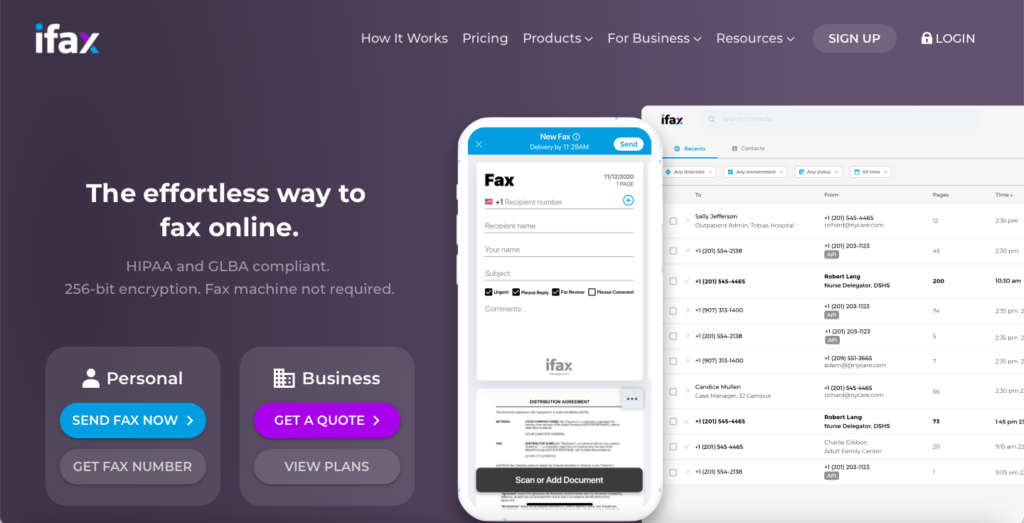 Step 2
Create a new account with your preferred email address. If you sign up as a first-time user, you have the option to avail of the 7-day trial. Otherwise, you may choose the appropriate monthly plan that fits your faxing needs. The Plus supports sending and receiving faxes (up to 500 pages per month), and you can generate your fax number.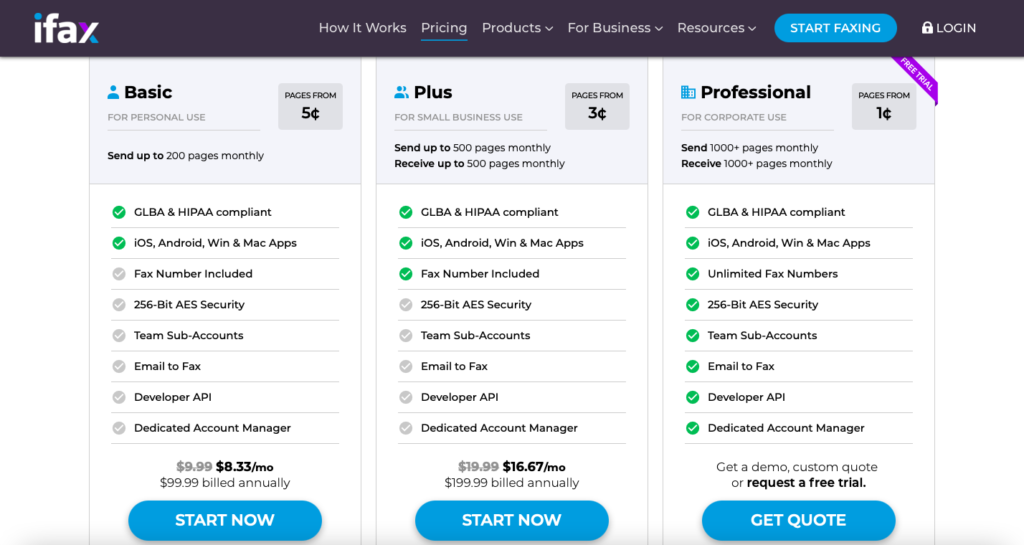 Step 3
iFax will lead you directly to the dashboard, and you will see welcome greeting fax from the iFax team. This shows you how incoming fax looks like, which you can view, reply, keep, or delete.
Whenever you preview fax, you are given options on what to do with it: save it (PDF format), print it, or you may go back to the dashboard.
Benefits of Using Online Fax Services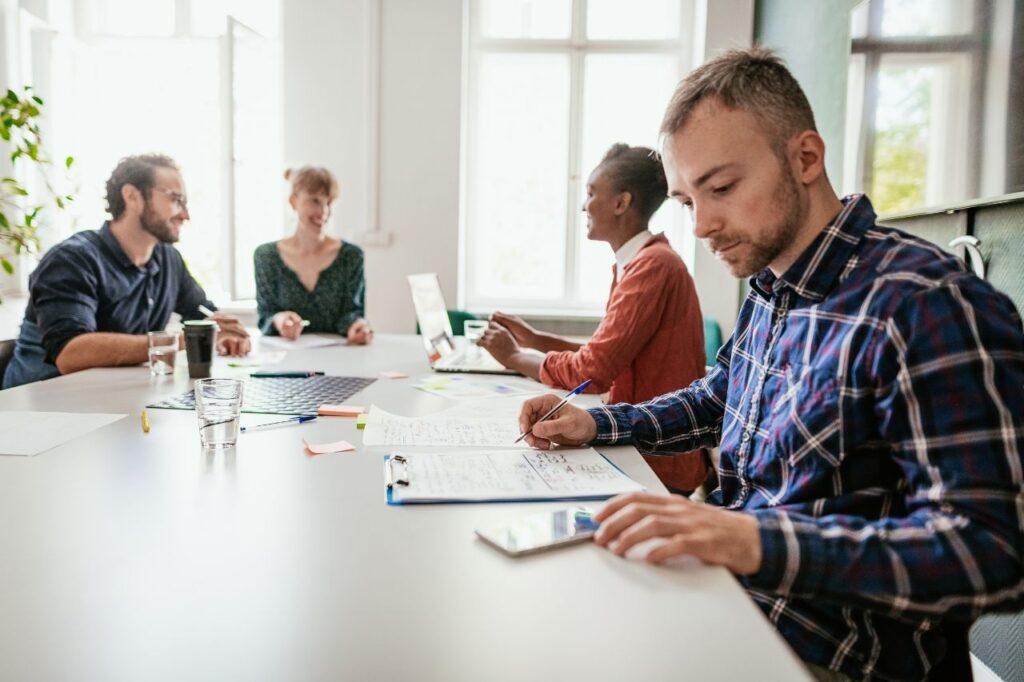 One of the benefits that online fax users get is convenience. And there's more. If you receive fax online instead of the legacy fax machine, you enjoy the following:
Accessibility and Mobility
You don't have to carry the big ol' fax machine when you're out of the office or store. When you have an online fax subscription, it has software or a platform available for download on iOS, Android, Windows, and Mac devices. That said, you don't have to miss essential faxes as you can send and receive them anytime and anywhere you go.
More Savings for Regular Users
Instead of buying an expensive fax machine, you can rely on internet faxing as you only need a subscription paid per month or can be billed annually. In that subscription, you have a free fax number, fax hundreds of pages, and access to your account anytime. If you regularly send and receive faxes, this is your best bet than purchasing hardware and also pay for maintenance costs like ink replacements, papers, cleaning, and more.
Security and Privacy
Online fax services have end-to-end encryption to secure the faxes transmitted online protected from hackers and cyber snoopers. The industry standard is 256-bit encryption. Some companies are also built to comply with federal regulations. Therefore, their fax software and platforms are HIPAA and GLBA compliant.
Built for Businesses and Teams
Suppose you run a business or have large teams in your company. In that case, online fax services are ideal for small to large companies because aside from the savings you get from the internet fax services, you can increase your staff's productivity. Fax is just right at their fingertips. You can assign each one a fax number, and they can send and receive faxes anytime to clients and existing ones.
Simplified System to Manage Faxes
Since incoming and outgoing faxes are sent via the internet (and you have access to a simple dashboard), managing them in your account is easy. Imagine if you're still using the traditional approach, you will have a ton of paper in your office. On the other hand, with online fax services, everything else is manageable and accessible in the provider's dashboard – you can track the faxes and search a contact in a breeze.
So, what do you think? Is receiving fax online easy or difficult? It's sure easy and convenient.
Why not give iFax a try and see how it goes on your end. Download it now and enjoy the features from your mobile device.