Looking for a way to fax from Android? Well, you're in the right place.
Let me state the obvious right off the bat: Apps and technology have taken over most workplaces. Faxing is an indispensable part of business for many, but old redundant processes and the need for heavy machinery may be a turn off while using fax.
But, fret not. Your firm can get all the benefits of using a good-old fax machine right from an Android phone. You heard me right. The influx of software just made fax way cooler, more secure and best of all? Compliant to HIPAA, GDPR and GLBA.
People have the need to connect, share and communicate every day and online faxing can help firms improve collaboration and exchange important files more efficiently and effectively. With Covid-19 accelerating the process of digital transformation, the app and Android era are here to stay.
If you clicked on this article, it's very likely that you either use an Android phone or Tablet and we're also betting you have a good internet connection. Well, then. That's all you need to send and receive faxes from an Android. So, get ready to embrace new technology, speeden the process of sharing documents, get an added layer of security and reduce costs as we help you understand how to fax from Android easily.
Table of Contents
What Are the Benefits of Sending Fax From Android Devices?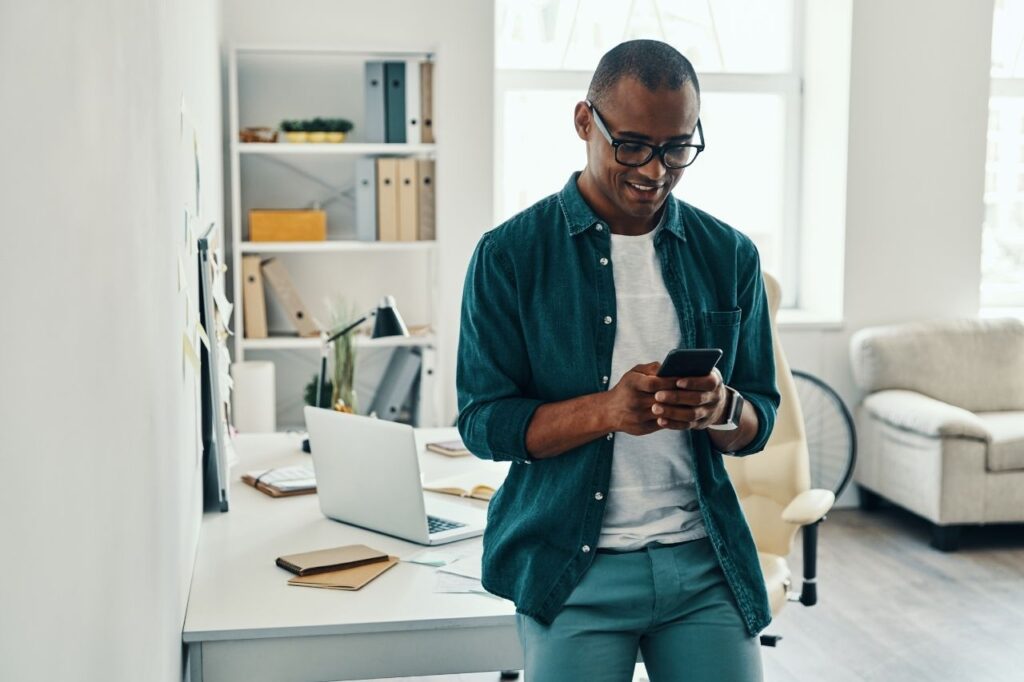 Sending a fax from Android devices is a huge time-saver, and it simplifies the process. You can fax while on the go, and you don't have to worry about pesky paper jams, inks, or carrying a bulky fax machine while travelling. What you need is an internet connection and an online fax account to get started.
Send and receive faxes with transmission receipts and notifications – stay productive while on the go as most mobile fax apps send notifications for incoming faxes so you won't miss any important document. iFax also sends you a transmission receipt that you can share with all relevant stakeholders to ensure the receipt of documents. This way, everything is documented.
Cut down the expenses on fax machines and maintenance – fax machines cost about $200 or more, and you also need a dedicated phone line to make it work. If you use online fax services, you have your fax number, and you only pay for the monthly subscription or pay per fax. The prices of subscriptions are very economical and pocket-friendly.
Better management of faxes – when you use online fax services, they have designed a dashboard or main control that allows you to view all your incoming and outgoing faxes. The interface may look like your email inbox. You have full control over how you want to save or delete faxes.
Easy integration of cloud storage accounts – most mobile fax apps let you connect your cloud storage to easily access your documents in the cloud and make them as attachments when sending a fax. You can connect your Dropbox, Google Drive, Box, and iCloud accounts.
Sign documents electronically – most fax apps enable you to sign documents online from your Tablet, Mobile or desktop computer. The digital signing process makes sending a fax from Android undeniably good.
High-security Protocols – iFax comes with a 256-bit Advanced Encryption Standard. This means that your documents are completely safe during transit and storage. Online fax apps also ensure that they stay compliant to all relevant standards and even sign BAA's to make sure that the documents sent over these services are completely safe.
We have only covered the tip of the iceberg here. Fax from Android has many other benefits and the icing on the cake is that it is very easy to transition to using Fax from Android, most apps are user-friendly and your employees can make the switch to using online fax in less that a jiffy.
Send Fax from Android Devices in 6 Easy Steps
Whether you need a free fax service to send a few pages or are currently looking for a fax online subscription, you can try using iFax to send a fax from Android.
iFax offers a seamless way to send and receive fax with your Android device, and it's HIPAA and GLBA compliant. It has 256-bit end-to-end encryption to ensure your transmissions are safe. Here's how you can access its free service under a free trial.
Step 1
Visit Google Playstore and download iFax and launch it. You will see the homepage so you can get started.


Step 2
Click the 'Select Free Number' to activate the 7-day free trial. Cancel anytime or at least 24 hours before the seventh day. Choose your local area to generate your fax number. Another window will pop out to confirm the subscription.


Step 3
You will be directed to the dashboard, so click the 'New Fax' button on the upper right corner, and a wizard will prompt you to swipe if you wish to change the fax cover page.


Step 4
Fill in the details of the fax cover sheet, such as the recipient's number and name, sender's name, subject, and comments. Mark the cover page if the fax is urgent, needs a reply or review.


Step 5
Click 'Scan or Add Document,' and a window will prompt you to scan a page or import files from your cloud storage accounts and make them as attachments.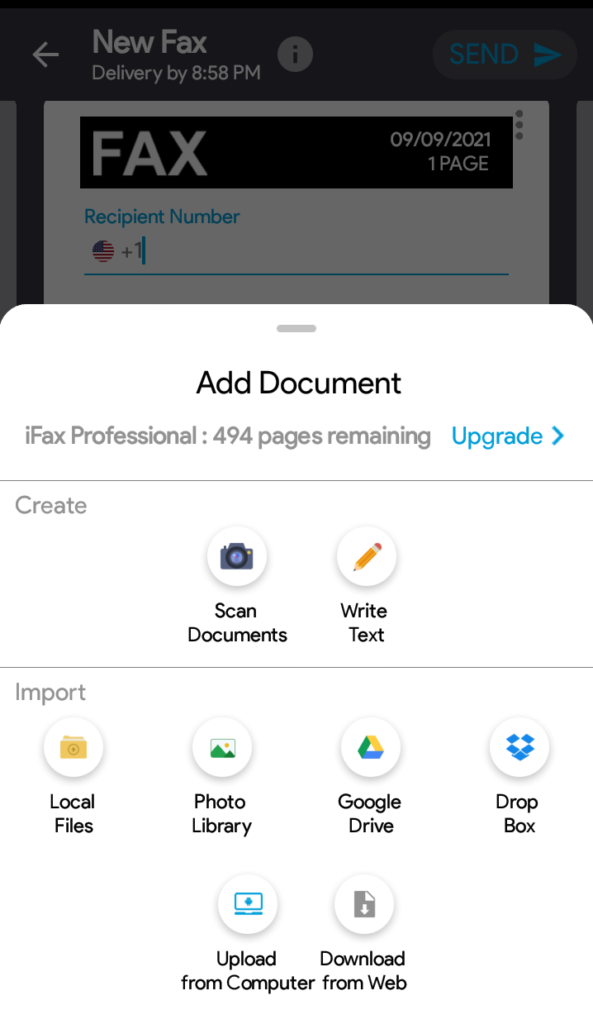 Step 6
Once you're ready, click the Send button in the upper right corner, and that's it! You're done. iFax will offer an option if you want to send an email notification to the recipient.
Conclusion
And that does it for our guide on sending a fax from Android. Both fax and technology are here to stay. The sooner we merge these two worlds and embrace technology to fax, the more productive and economical our operations will be.
Need to send a fax from Android? If you're looking for an online fax service with an affordable monthly subscription, try downloading iFax right now. Start using the Android Fax App to fax online
android fax
fax from android
fax from mobile
mobile fax apps
mobile faxing