If you are a healthcare provider or medical professional, it's important to know whether the online fax service you're using is also HIPAA compliant. In fact, it's a must when electronically faxing documents containing protected health information (PHI). Failing to do so could put your organization at risk of violating the law and losing the trust of your clients.
Remember, faxing online through a secure network does not automatically make it HIPAA compliant. Not all online fax vendors follow this federal law, so it pays to be extra careful.
If you are looking for a HIPAA-compliant fax service, check out the list below.
Table of Contents
HIPAA-Compliant Fax Services: Our Top Picks
The simplest way to know is to look for the HIPAA seal. It's proof that an online fax service is fully certified to fax documents that contain PHI. Another indicator is that the company is willing to sign a business associate agreement (BAA).
Speaking of which, here are the best HIPAA-compliant online fax services in 2022: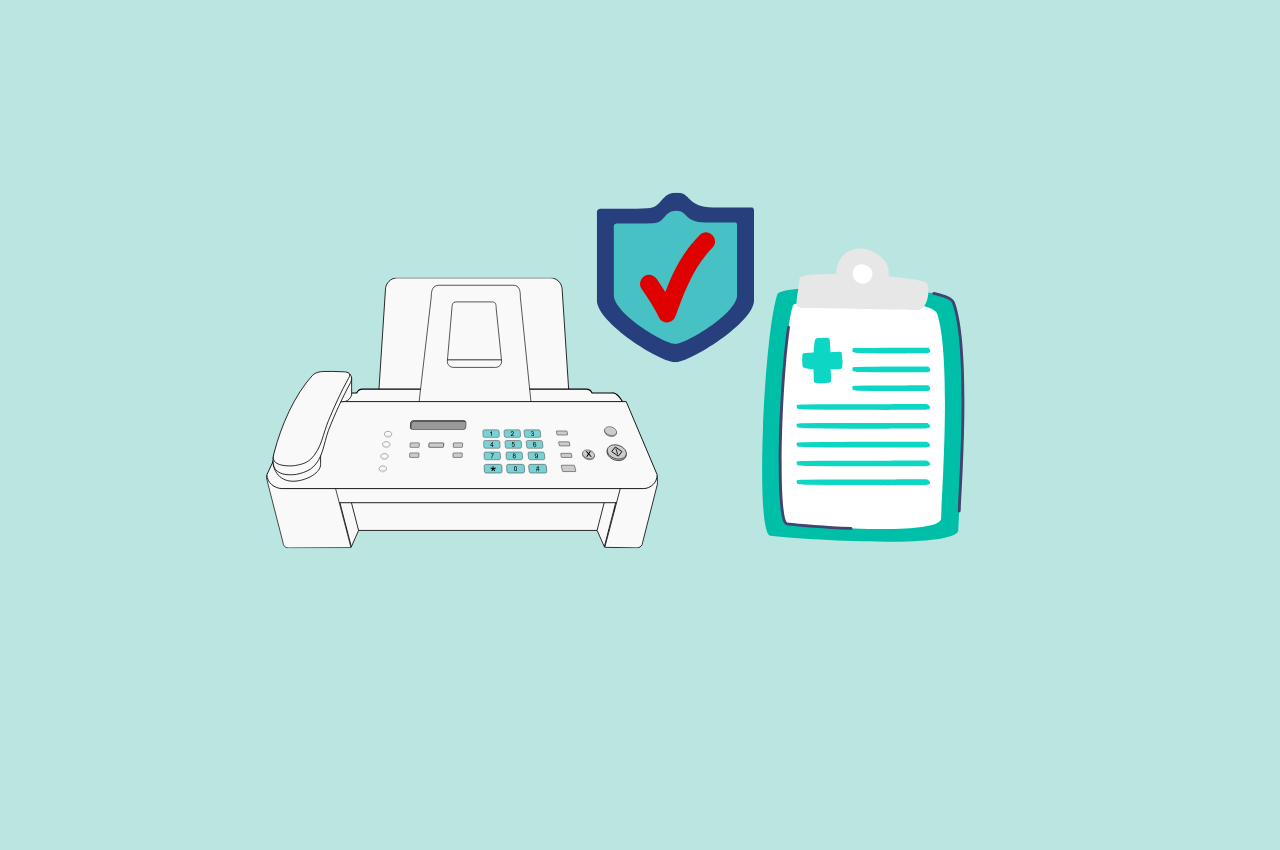 1. iFax
What sets iFax apart from others is that all of its users can send and receive fax online through its secure HIPAA-compliant network. On top of this, iFax is fully capable of high-volume faxing with its enterprise-grade cloud faxing solution. Its military-grade 256-bit AES encryption protects patient records and other paperwork sent via electronic fax.
Aside from its robust security, iFax is also easily accessible because of its cross-platform functionality. This means your files are readily available regardless of which platform you're on. iFax is the ideal choice for many healthcare and medical providers.
2. mFax
mFax offers reliable HIPAA online faxing for businesses and organizations in the medical field. This provider is willing to sign a BAA upon request as long as there's an outstanding paid subscription.
mFax also provides several methods to ensure data security and regulatory compliance. With its paperless digital faxing system, there's less risk of human errors. You no longer need to store paper documents and shred confidential files.
3. FAXAGE
FAXAGE is an industry leader when it comes to Internet fax services. It is also one of today's top choices when it comes to HIPAA-compliant faxing. There is no need to avail of a premium or custom enterprise plan to ensure that your documents are protected.
When it comes to features, this service is fully capable of providing what businesses need to ensure full HIPAA compliance. It will also sign a BAA upon request.
4. InterFAX
InterFAX is a cloud-based fax service provider with robust security and TLS encryption. This service is not only HIPAA compliant but also PHIPA compliant and ISO 27001 accredited. It flaunts a web-based control panel that can be accessed using any computer or mobile phone.
In addition, healthcare institutions can integrate InterFAX with existing electronic medical record (EMR) and electronic health record (EHR) systems. Its user-friendly technology makes it a great choice for healthcare professionals.
5. Concord Cloud Fax
Concord Cloud Fax is one of the leading online fax providers in the healthcare sector. This service is fully capable of providing enterprise-grade high-volume faxing. It also designed its HIPAA-compliant system to streamline document processes in healthcare settings.
Concord Cloud Fax also uses an intelligent document classification system. The system automatically identifies and classifies all inbound faxes, making the workflow more efficient.
6. eFax
eFax service uses TLS secure transmission and stores faxes digitally on its secure cloud storage protected by 256-bit AES encryption.
eFax also has the HIPAA seal of compliance, making it a trusted solution for secure healthcare faxing. It is also ready to sign a BAA as a trusted HIPAA fax partner.
HIPAA Fax vs Email: Which Is More Secure?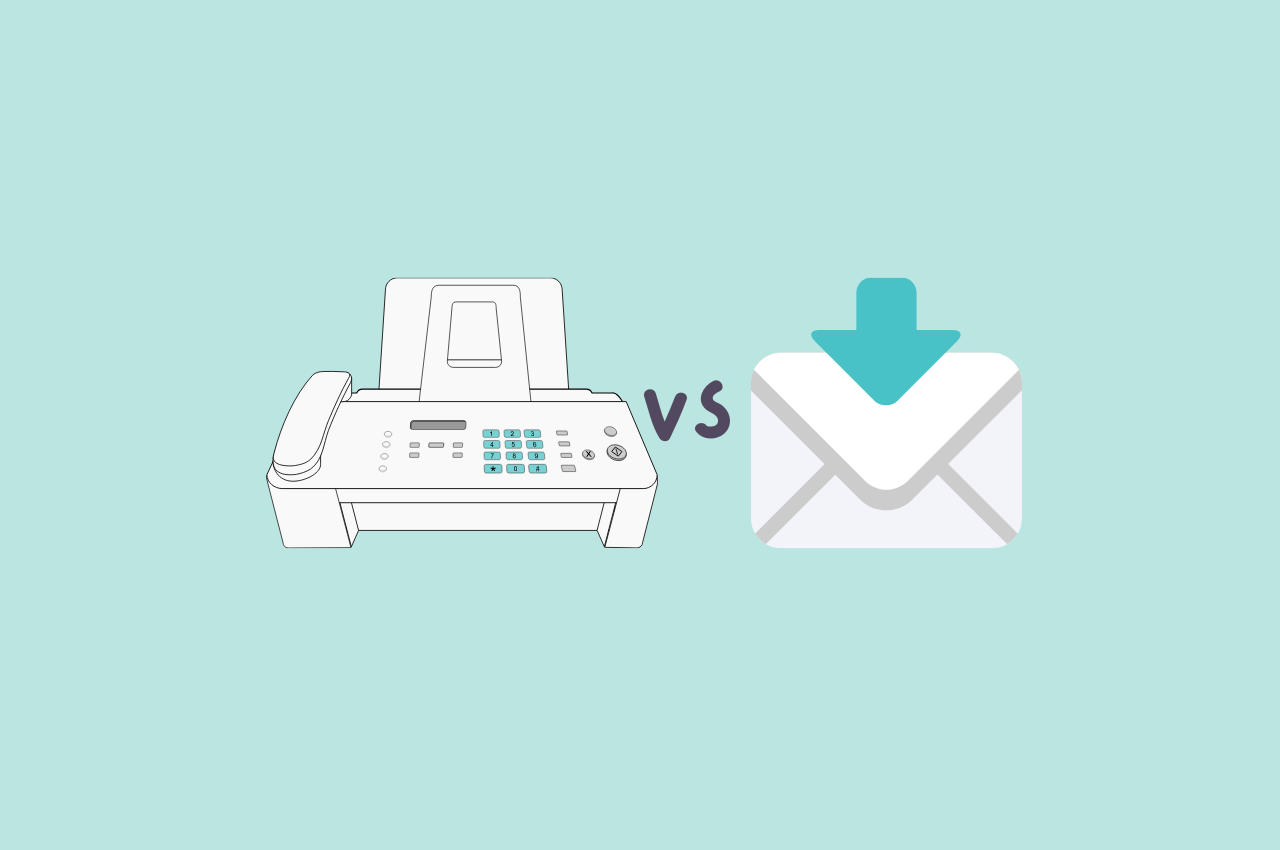 Despite knowing which fax services are HIPAA compliant, not everyone has fully adapted the practice of faxing documents online. Many individuals and businesses still prefer to use email. While email remains the norm for digital communication, it is highly susceptible to hacking and phishing attacks.
Furthermore, the level of encryption used in emails won't suffice when it comes to protecting confidential information. While there are methods to ensure email confidentiality, they won't protect you from someone accidentally opening or forwarding an email.
When it comes to transmitting sensitive information, using HIPAA-compliant online fax services is way more secure. These services have passed strict requirements that ensure the protection of health information.
Tips for Sending HIPAA-Compliant Fax
Achieving full HIPAA compliance isn't easy. It's not enough to know which vendors are HIPAA certified. It would be best to practice additional safety measures to ensure the security of the PHI at all times.
While using a HIPAA-compliant online fax service adds another layer of security, your computer isn't automatically safe. That's why you should never leave the device you used to fax unlocked or unattended. Also, make sure to log out of your account after use. Ensure that all of your devices are password-protected with two-factor authentication always enabled.
Avoid unintentional disclosures by properly deleting confidential fax documents. Never leave them in your computer's recycle bin. Delete these sensitive files permanently in such a way that they're deemed unrecoverable.
Practicing proper privacy measures raises the standards of security. Doing so reduces the risk and vulnerability against any possible information breach.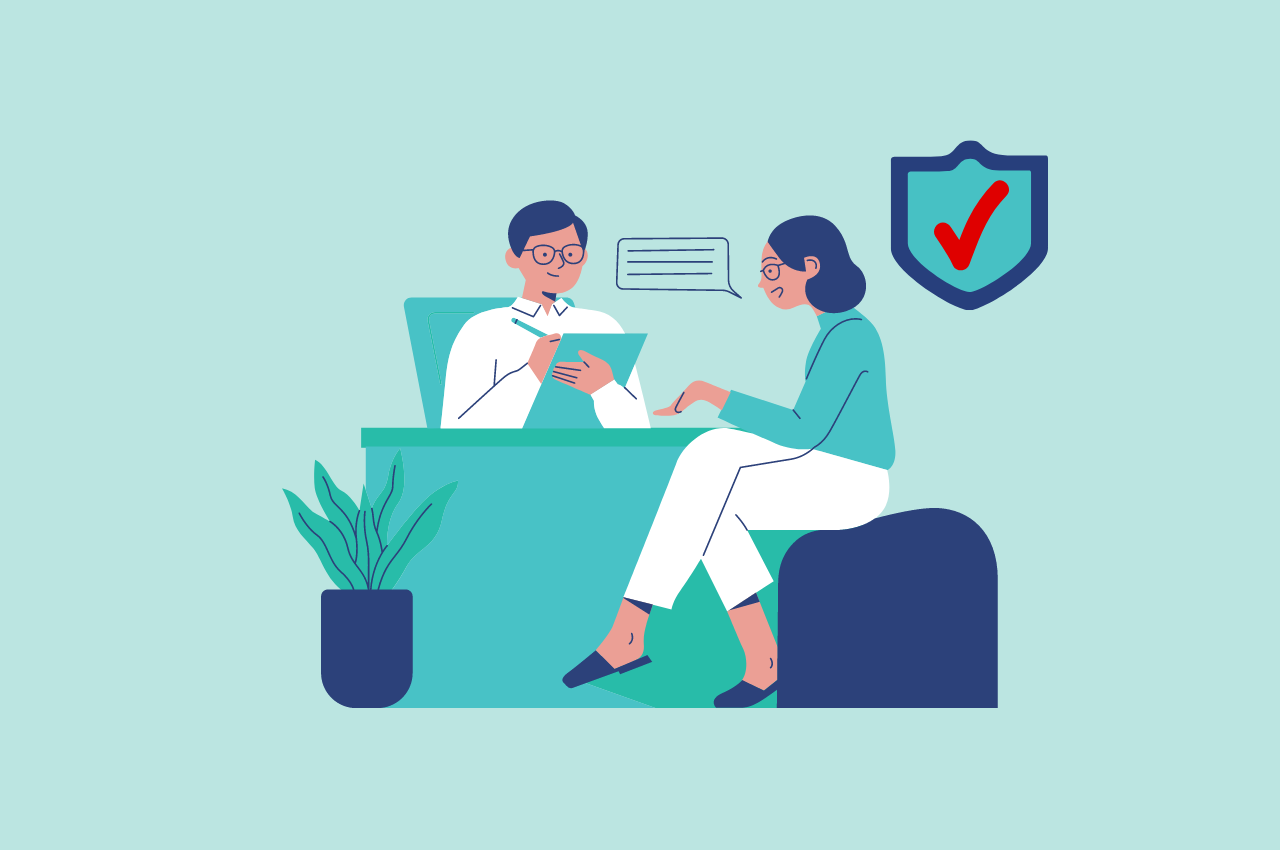 Final Thoughts
When dealing with protected health information, it is necessary to adhere to HIPAA rules for document sharing. The neglect or failure to adhere to these rules signifies violations to a certain degree. Keep in mind that HIPAA violations are subject to fines and penalties.
For businesses, using a HIPAA-compliant online fax provider helps establish trust and credibility. For individuals, it is all about prioritizing security and privacy. When you choose the right fax provider, you can ensure that your data is safe from cyber attacks or fraud.
If you are looking for a low-cost HIPAA-compliant online fax service, try iFax. It offers affordable plans packed with top-notch features that suit your modern faxing needs.
Start faxing online today and get a free local fax number along with a free 7-day trial of iFax Professional. Or create a free account, no credit card required.
HIPAA compliance
HIPAA compliant faxing
HIPAA fax services
internet fax services
online fax services