If you are a healthcare provider or medical professional, it's essential to know whether your online fax service is HIPAA compliant. It's a must when electronically faxing documents with protected health information (PHI). Without this feature, you could put your organization at risk of violating the law and losing the trust of your clients.
Remember, faxing online through a secure network does not automatically make it HIPAA-compliant fax. Not all online fax vendors follow this federal law, so it pays to be extra careful.
If you are looking for a HIPAA-compliant fax service, check out our list below.
Top 6 HIPAA-Compliant Fax Services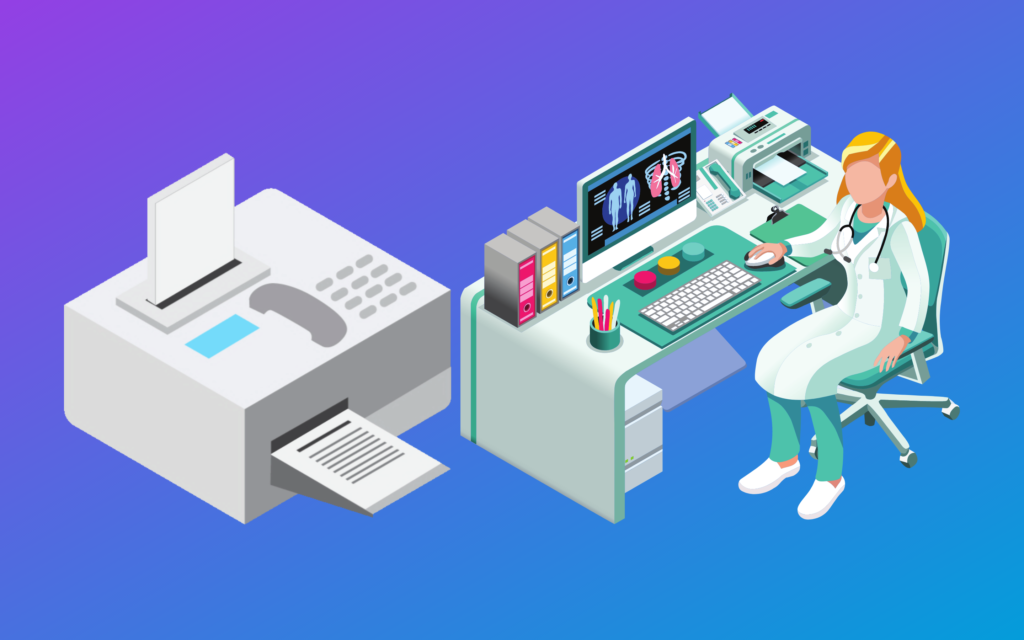 1. iFax
iFax offers a reliable and HIPAA-compliant platform, making it a trusted solution for secure healthcare faxing. It uses a safe transmission method and secure cloud storage with 256-bit encryption.
On top of this, iFax is fully capable of high-volume faxing with its enterprise-grade cloud faxing solution. Its military-grade security protects patient records and other paperwork sent via electronic fax.
Aside from its robust security, iFax is also easily accessible because of its cross-platform functionality. This feature means your files are readily available regardless of your computing platform. These benefits make iFax the ideal choice for many healthcare and medical providers.
2. Concord Cloud Fax
Concord Cloud Fax claims it's one of the leading online fax providers in the healthcare sector. This service is fully capable of providing high-volume faxing. It also designed its HIPAA-compliant system to streamline document processes in healthcare settings.
More than that, Concord Cloud Fax uses an intelligent document classification system. The system automatically identifies and classifies all inbound faxes, making the workflow more efficient.
The platform focuses on the web, and cross-platform compatibility is not available. That means there are no desktop apps for Windows and macOS. Android and iOS apps are not available, either.
3. eFax
eFax is another fax service that uses a secure transmission via 256-bit AES encryption. eFax also offers to sign a business associate agreement (BAA) for institutions looking for a fax partner.
The company behind eFax claims its platform adheres to HIPAA regulations. This feature is a must in the healthcare industry, and its presence helps users comply with the standards.
While eFax offers a mobile app for faxing on the go, it does not provide desktop-class software for more powerhouse users. You might have to look elsewhere if this is what your organization needs.
4. FAXAGE
FAXAGE is an industry leader when it comes to Internet fax services. It is also one of today's top choices in HIPAA-compliant faxing. There is no need to avail of a premium or custom enterprise plan to protect your documents.
Regarding features, this service can provide what businesses need to ensure full HIPAA compliance. It will also sign a BAA upon request. In terms of downsides, FAXAGE does not offer cross-platform compatibility or a free trial. Its list of international faxing recipients is also less extensive than some of its competitors.
5. InterFax
InterFAX is a cloud-based fax service provider with robust security and TLS encryption. This service is not only HIPAA compliant but also PHIPA compliant and ISO 27001 accredited. It flaunts a web-based control panel that can be accessed using any computer or mobile phone.
In addition, healthcare institutions can integrate InterFAX with existing electronic medical records (EMR) and electronic health records (EHR) systems. Its user-friendly technology makes it an excellent choice for healthcare professionals.
However, InterFAX does not provide users with cross-platform functionality. The service is only accessible through a web browser.
6. mFax
mFax is a secure fax service for businesses and organizations. The company claims its platform complies with strict HIPAA standards. This provider is also willing to sign a BAA upon request, as long as there's an outstanding paid subscription.
mFax also provides several methods to ensure data security and regulatory compliance. With its paperless digital faxing system, there's less risk of human errors. You no longer need to store paper documents and shred confidential files.
Despite its benefits, mFax doesn't offer dedicated apps for Windows, macOS, iOS, and Android.
Cheapest HIPAA Fax Service
iFax offers users one of the cheapest gateways to HIPAA-compliant faxing. You can start faxing medical documents for as low as $0.01 per page, with affordable plans starting at $8.33/month.
Additionally, iFax can give you the flexibility needed to scale growing businesses. You can start with the most basic plan, then upgrade as your company grows. All this comes with the robust feature set and excellent technical support users have come to love from iFax.
Try HIPAA-Compliant Faxing With iFax
When dealing with protected health information, it is necessary to adhere to HIPAA rules for document sharing. Using a HIPAA-compliant online fax provider helps establish trust and credibility for businesses. When you choose the right fax provider, you can ensure that your data is safe from cyber-attacks or fraud.
If you are looking for a low-cost electronic fax provider, try iFax. It offers the cheapest HIPAA-compliant fax plans that do not stint on quality. This cost-effective platform is packed with top-notch features that suit your modern faxing needs.
Start now and experience a better way to use HIPAA-compliant online faxing with iFax.
HIPAA compliance
HIPAA compliant faxing
HIPAA fax services
internet fax services
online fax services