The main difference between HelloFax and Fax.Plus is how they offer their online fax services. Fax.Plus offers more faxing features and high-volume faxing at a lower cost. Meanwhile, HelloFax (also known as Dropbox Fax) provides a more affordable pricing plan for teams with up to 20 members.
HelloFax and Fax.Plus Comparison
HelloFax vs Fax.Plus

Price per page

HIPAA Compliance

Secure Fax Transmissions

eSignature Tool

Fax API

HelloFax

3¢

Yes

Yes

Yes

Yes

Fax.Plus

4¢

Yes

Yes

Yes

Yes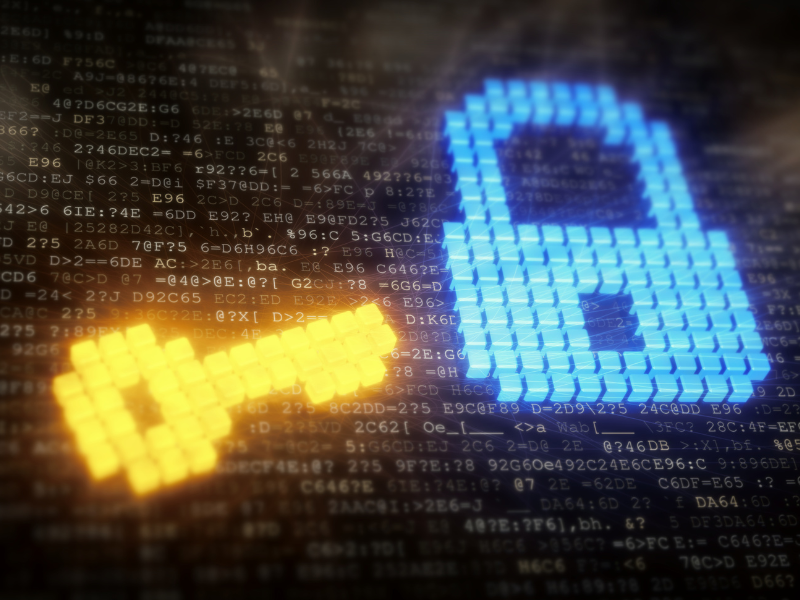 Here's a detailed discussion of Fax.Plus vs HelloFax features:
Security
HelloFax and Fax.Plus offer the same security features to protect your information from cyber threats. Both services encrypt user data with 256-bit AES, the industry standard for encryption. Faxes in transit are protected using TLS encryption.
Compliance
HelloFax can be considered HIPAA compliant, given its security features. Its website does not explicitly mention whether it will sign a Business Associate Agreement (BAA). Still, it's important to consider the fact that this service is part of Dropbox's product lineup. The leading cloud solution is known to sign a BAA, but only with US-based customers.
Fax.Plus offers to sign a BAA with its partners to prove its compliance with HIPAA. Additionally, it asserts that it is SOC 2 Type II certified, which means that the American Institute of CPAs has confirmed the effectiveness of its information security and data privacy controls over a significant period. Fax.Plus also claims that it complies with PCI DSS (Payment Card Industry Data Security Standard), the EU's General Data Protection Regulation (GDPR), and the California Consumer Privacy Act (CCPA). Note that a SOC 2 Type II report is not specific to HIPAA. The HIPAA Seal of Compliance is a separate verification from the Compliancy Group.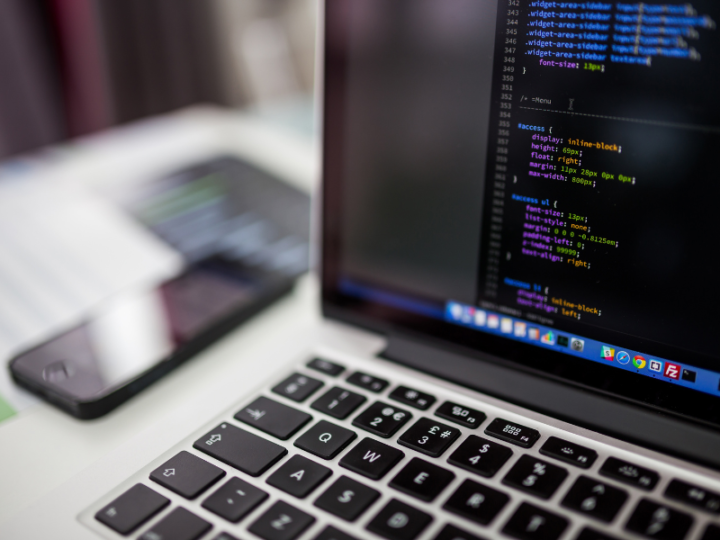 Device Applications and Integrations
HelloFax supports faxing from the web and doesn't have mobile apps. However, you can still fax using your smartphone using its email-to-fax feature. The fax service also makes it possible to directly connect with cloud storage services like Google Drive, Box, Evernote, or OneDrive. It also integrates with Dropbox using the Dropbox Extension, which allows you to send faxes in PDF, DOC, and DOCX.
As a HelloFax alternative, Fax.Plus offers more extensive device applications and integrations. Aside from faxing through the web, you can fax using its Android or iOS applications. It also provides Slack integration and Chrome add-ons for Microsoft Word, Google Workspace, Google Docs, Google Sheets, and Zapier. Faxing through email is also available for Gmail and Outlook.
ESignatures
HelloFax allows digital document signing through Dropbox Sign. And while it offers easy integration, it's crucial to note that unlocking this feature requires a separate subscription payment. Whereas with Fax.Plus, the eSignature feature is already integrated into its web platform. You can also choose whether to sign by clicking a checkbox or adding a custom electronic signature.
API and Developer Support
HelloFax and Fax.Plus both offer APIs, but with some differences. The HelloFax API (Dropbox Fax API) is available for all regular paid plans. However, it isn't for free and would cost you $2 per month per fax line and $0.05 per page. You would have to comply with the $100 per month minimum to use it.
The Fax.Plus API, on the other hand, is only available for Enterprise plan users.
Team Management
If you want to share an inbound fax number with others in your team, it's possible to do so with HelloFax and Fax.Plus.
HelloFax lets you assign an administrator and add/remove team members to your fax number for all its paid plans. For Fax.Plus, team management features are only available for Business and Enterprise users. The Business plan limits team members to 5 users, while the Enterprise plan allows unlimited users.
Fax Broadcasting
As an alternative to Fax.Plus, HelloFax supports faxing to multiple recipients.
Fax.Plus, on the other hand, offers a fax broadcasting solution that can cater to high-volume online faxing. It supports the creation of broadcast groups for different fax campaigns.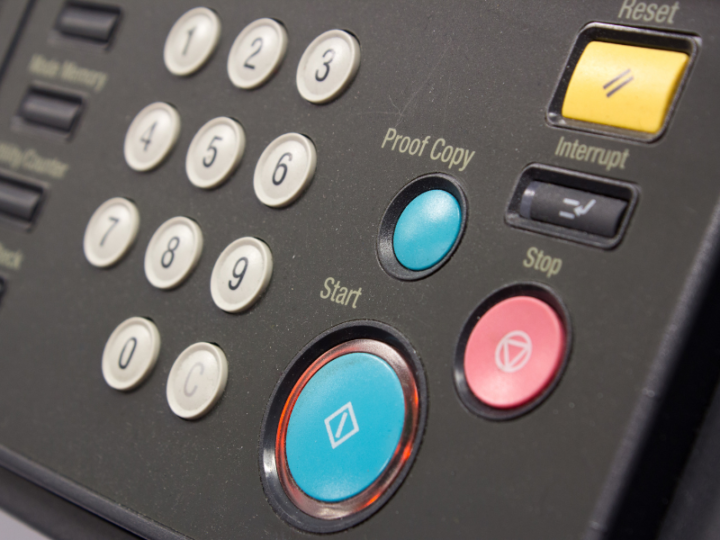 Fax Numbers and Porting
Canada, US, or UK numbers are available for HelloFax. Meanwhile, Fax.Plus paid plans include a free random number. For a fee, you can choose from a custom or vanity number that is easy to remember.
Both fax services support number porting but vary in support and pricing. HelloFax allows number porting for Professional and Small Business users in the US and Canada. Meanwhile, Fax.Plus allows free number porting for all paid plans. The service also gives you a temporary fax number while your number is being ported to ensure that you can still receive faxes.
Fax Reports
HelloFax has fax logs for auditing and monitoring. It also sends a confirmation email for every successful or failed fax delivery.
As an alternative to HelloFax, Fax.Plus lets you view the fax status on your web account and mobile apps. It also supports push notifications on its apps.
Pricing and Plans
HelloFax paid plans start at $8.33/month (300 pages per month) for up to 5 senders. This includes international coverage, app integrations, signatures, cloud storage, email-to-fax, and multiple fax recipients. For number porting, higher-volume faxing, and more senders, you must upgrade to Professional ($16.67/month) or Small Business ($33.33/month).
Fax.Plus paid plans start at $6.99/month (200 pages per month, max of 60 pages per fax) for one member. If you need toll-free numbers and other advanced options, you can upgrade to Premium ($13.99/mo), Business ($27.99/month), or Enterprise ($79.99/month).
Comparing HelloFax and Fax.Plus
Ultimately, the choice between HelloFax and Fax.Plus will depend on your compliance requirements and the features that matter most to your business.
As a Fax.Plus alternative, HelloFax is the less costly choice for small businesses with up to 20 fax users who need a Canada, US, or UK number. These teams should have simple faxing requirements, such as cloud storage, email-to-fax, and basic document signing.
Fax.Plus is suitable for users who require strict compliance with privacy laws, advanced fax broadcasting features, custom fax numbers, and number porting. It's also better for users who value extensive integrations and faxing on the go. The fax service offers lower starting prices, making it ideal for businesses looking to fax on a limited budget.
iFax: The Best Alternative to Fax.Plus and Hellofax
Consider iFax as your online faxing partner for business. It offers all the features you need to fax efficiently and cost-effectively. For as low as 1¢ a page, you can start faxing documents to recipients across different countries. You also get a free dedicated fax number for receiving faxes without the additional setup costs and telephone network lines.
Moreover, iFax's security features trump both HelloFax and Fax.Plus. Aside from employing military-grade encryption, our fax service complies with relevant regulations, including HIPAA and GLBA. It will also sign a BAA with covered entities at no extra cost.
Ready to try out our online fax service? Request a free demo.
comparing fax services
fax service comparison