You can only set up SSO for your team if you have administrator access. Once you have set up your IdP, follow these steps to configure your iFax account for single sign-on:
1. Log in to your iFax account. Go to Settings > Team & SSO.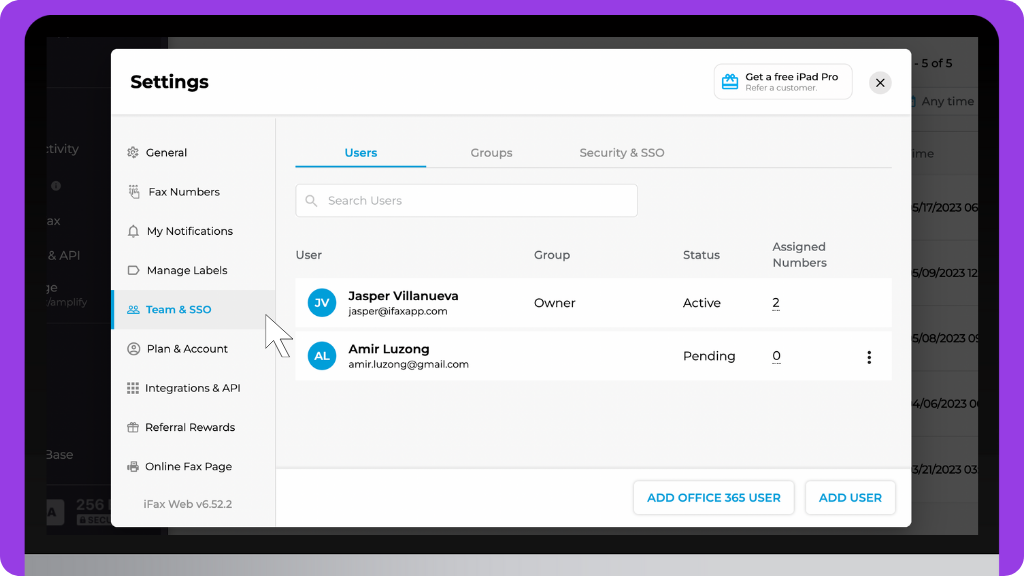 2. Under Team & SSO, go to the SSO tab and activate Single Sign-on.
3. To configure SAML, get the details you need to provide from your IdP, like Google, Okta, and Azure. Enter the Login URL, SMAL certificate, and logout URL. Click Save.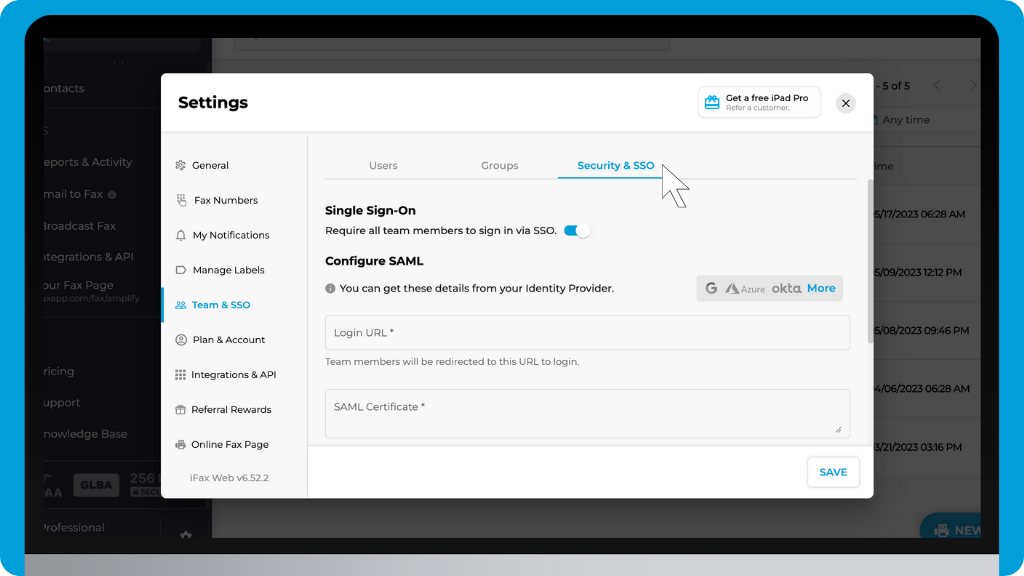 4. If you enter valid credentials, a snackbar will appear that says SSO configuration is saved. If your details are invalid, an error message will appear.
5. When you successfully configured SSO to your account, your team will receive an email notification that SSO has been enabled.