1. From the left menu, go to Tools > Broadcast Fax.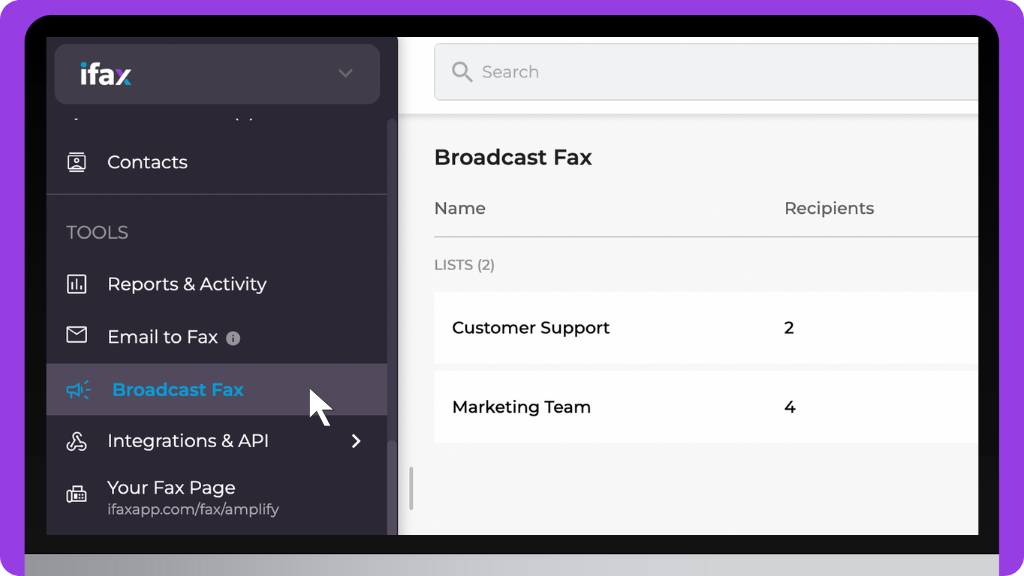 2. Create a broadcast list
3. Select a broadcast list.
4. Hover over the broadcast list, then click the Send Fax button right next to it.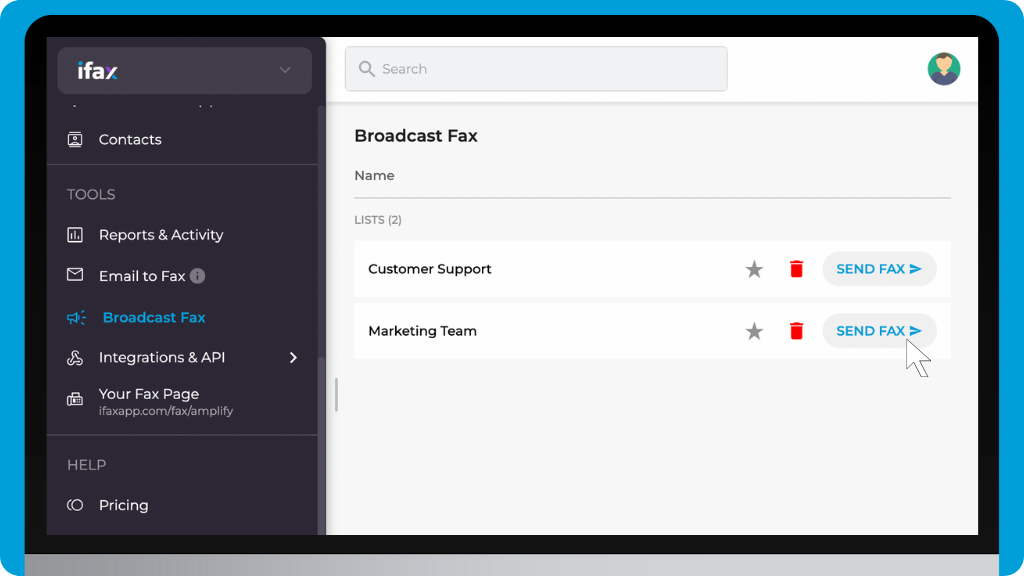 5. Compose a fax blast message.
6. Fill out the required fields in the fax cover sheet, attach the documents for mass faxing, and click Send.