Though embroiled with challenges like cybersecurity threats, teletherapy services continue to emerge as a viable solution for patients seeking healthcare despite physical limitations or geographical barriers. Thus, laws like the Health Insurance Portability and Accountability Act (HIPAA) help establish a framework to safeguard protected health information (PHI).
Here are some of the best teletherapy software for HIPAA compliance.
Top 5 HIPAA-Compliant Teletherapy Platforms: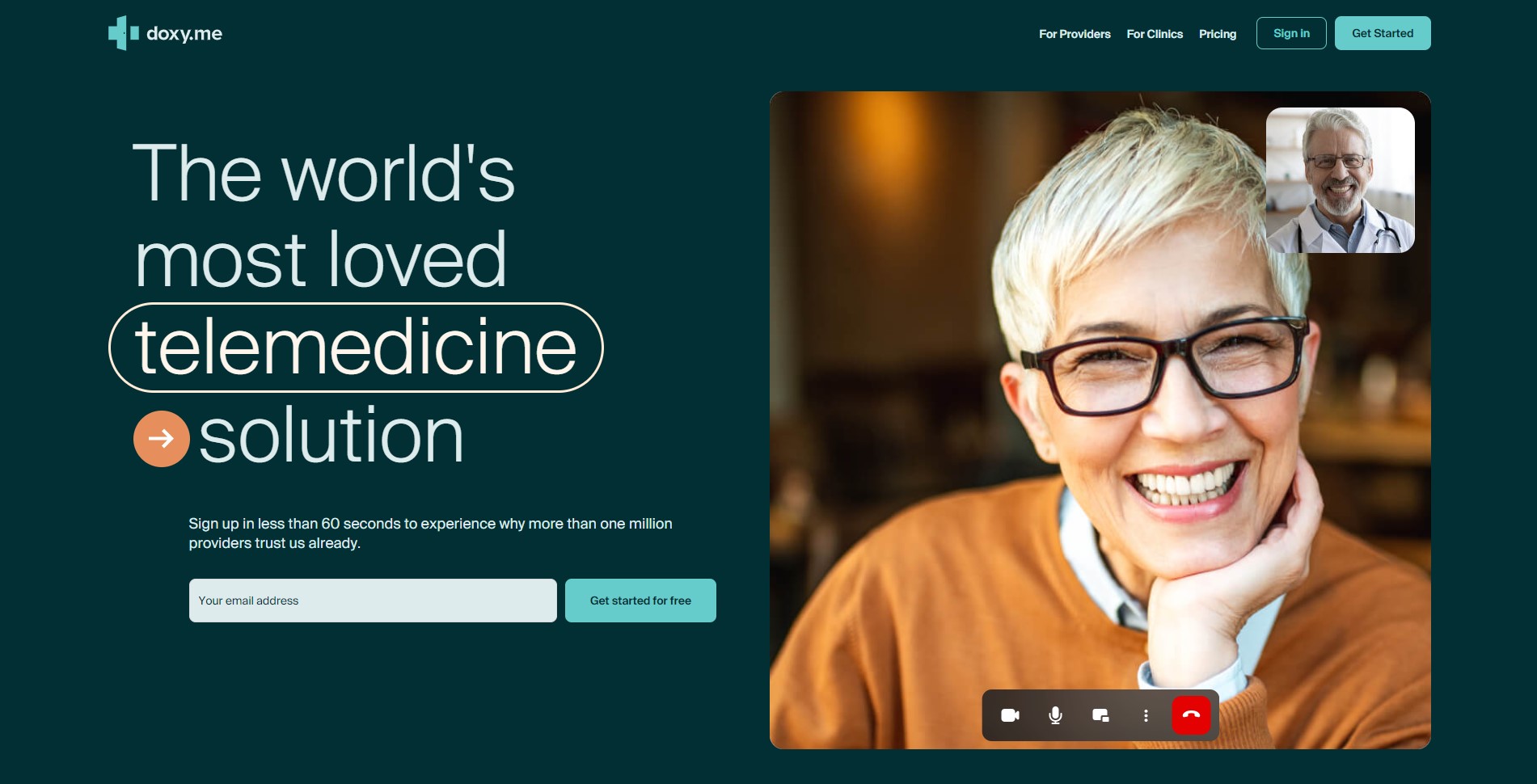 1. Doxy.me
Doxy.me is a secure telemedicine platform compliant with HIPAA and GDPR. Its features include live chat, patient queueing, high-quality HD video, personalized waiting rooms, meeting history tracking, and mobile-friendly access. Best of all, it is free and accessible for providers.
However, healthcare professionals and organizations can also benefit from a paid account. The Clinic account boasts advanced features best for clinics, hospitals, and professional organizations. Healthcare entities can also enjoy custom branding, dedicated landing pages, analytics, patient transfers, personalized subdomains, peer-to-peer meetings, priority customer support, and admin controls. Available to users worldwide, Doxy.me ensures HIPAA compliance in teletherapy for clinics of all sizes.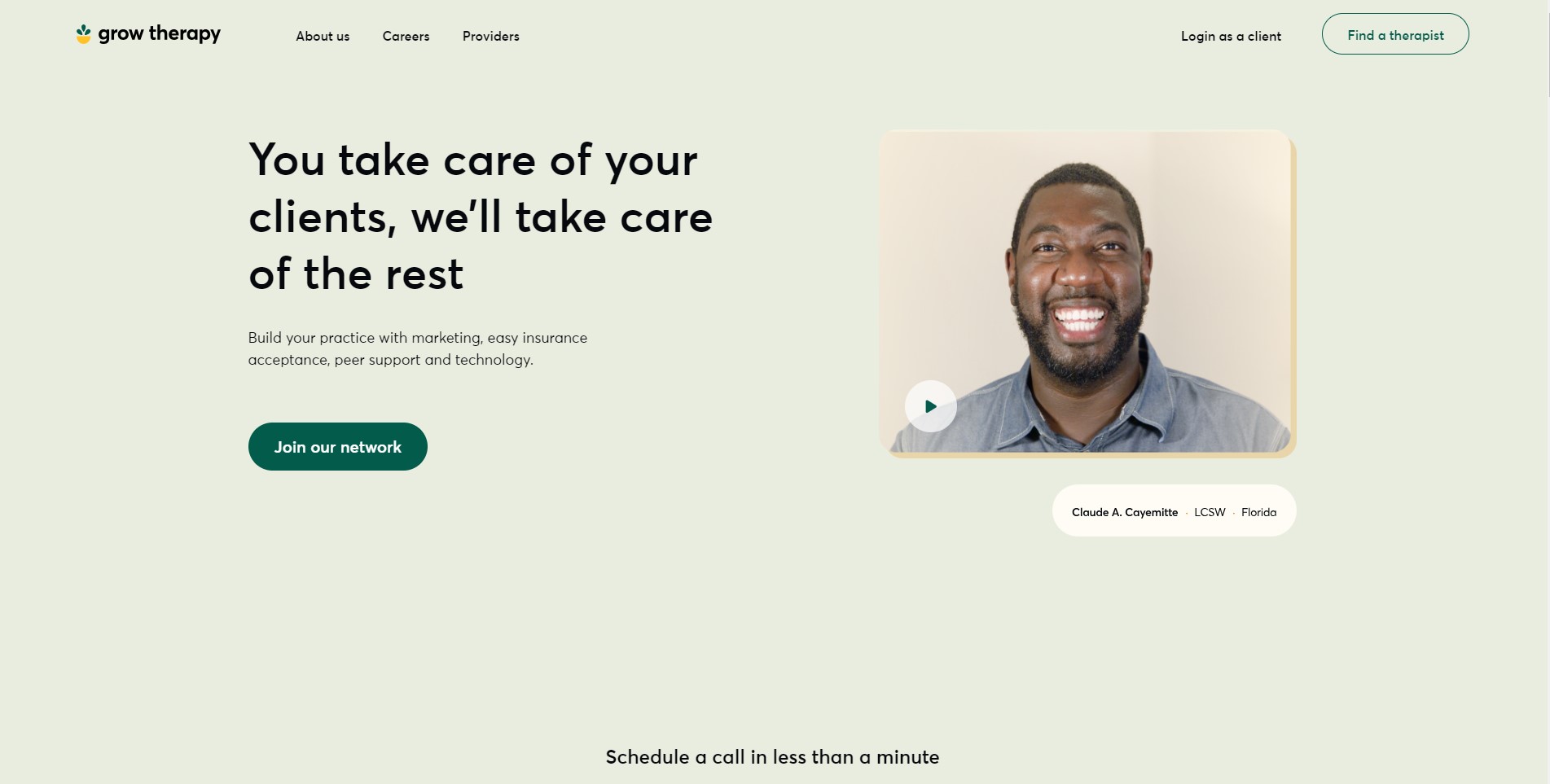 2. Grow Therapy
Grow Therapy is a multi-state behavioral health group for independent health providers. Their business model allows providers to receive direct payments from insurance companies like United, Aetna, Cigna, Blue Cross Blue Shield, Humana, and Anthem. Providers joining Grow Therapy are considered independent contractors without minimum hourly requirements.
What makes this platform appealing is its extensive range of services. It covers all aspects of a provider's needs, from marketing and guaranteed billing to telehealth support, electronic health records, a vibrant peer community, and dedicated customer support for queries.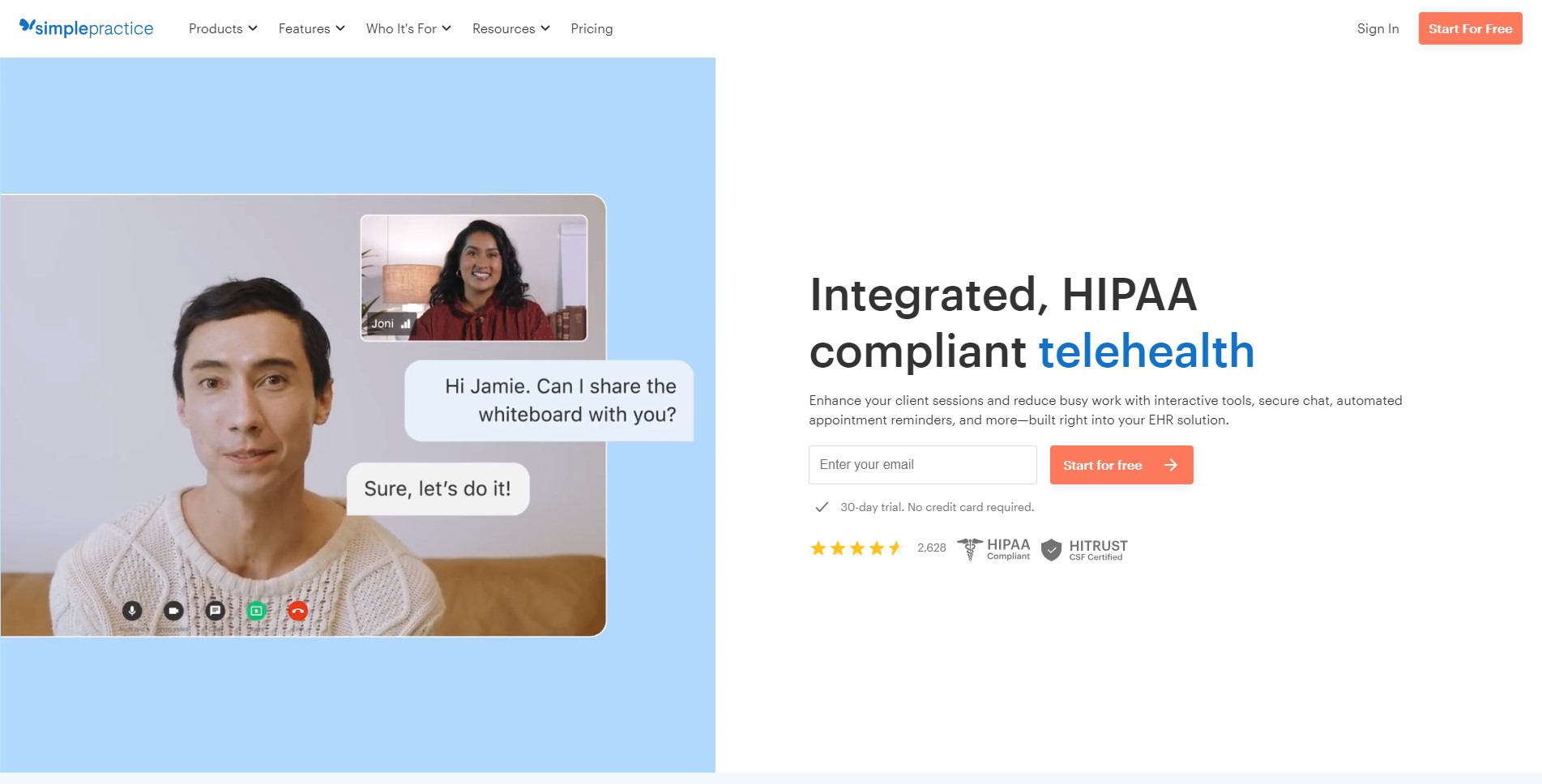 3. SimplePractice
One of the trusted HIPAA-compliant teletherapy solutions, this practice management software integrates into Electronic Health Record (EHR) systems. This platform includes features like secure chat, automated reminders, whiteboard, advanced screenshare, and other interactive tools.
SimplePractice enhances patient engagement with an easy-to-use app and link-based calls. It maintains data privacy through two-step verification, bank-level encryption, secure and monitored servers, and a HITRUST certification. With an intuitive and secure interface, SimplePractice offers a reliable teletherapy platform.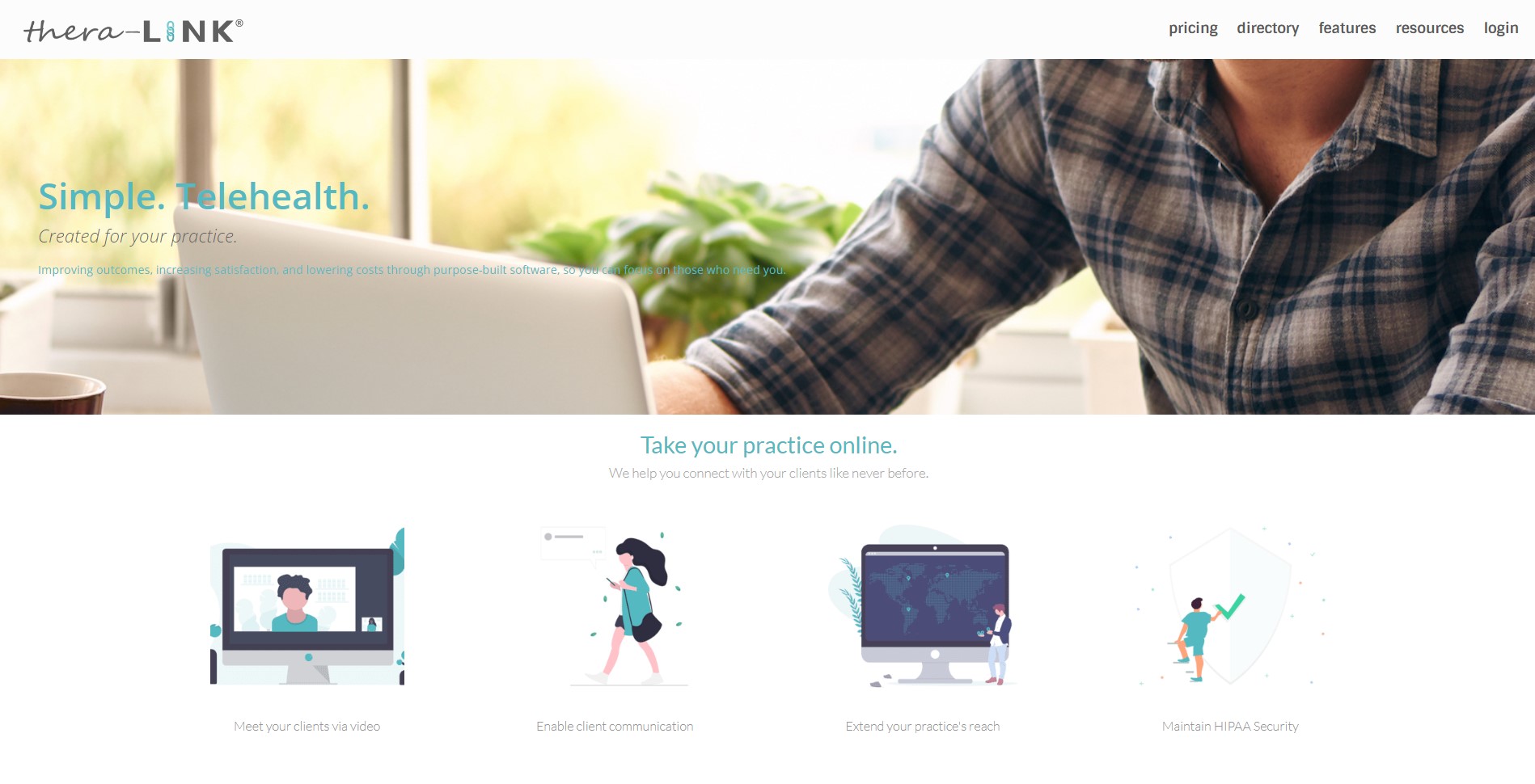 4. Thera-Link
Healthcare practitioners can use Thera-Link for both virtual and in-office sessions. Like the other providers mentioned in this list, this service offers encrypted video chats and a Business Associate Agreement (BAA). Moreover, it provides API support, client self-scheduling, customizable waiting rooms, and virtual payments.
The platform can also accommodate one-on-one or group meetings, enhancing each session with helpful features. Instant chat is available during waiting room moments or sessions. While in session, therapists can take client notes and store the sessions. Additionally, it maintains security through encrypted file sharing, HIPAA-trained support staff, encrypted database and file backups, HTTPS, TLS 1.2 and AES-256 bit encryption, and hashed and salted passwords.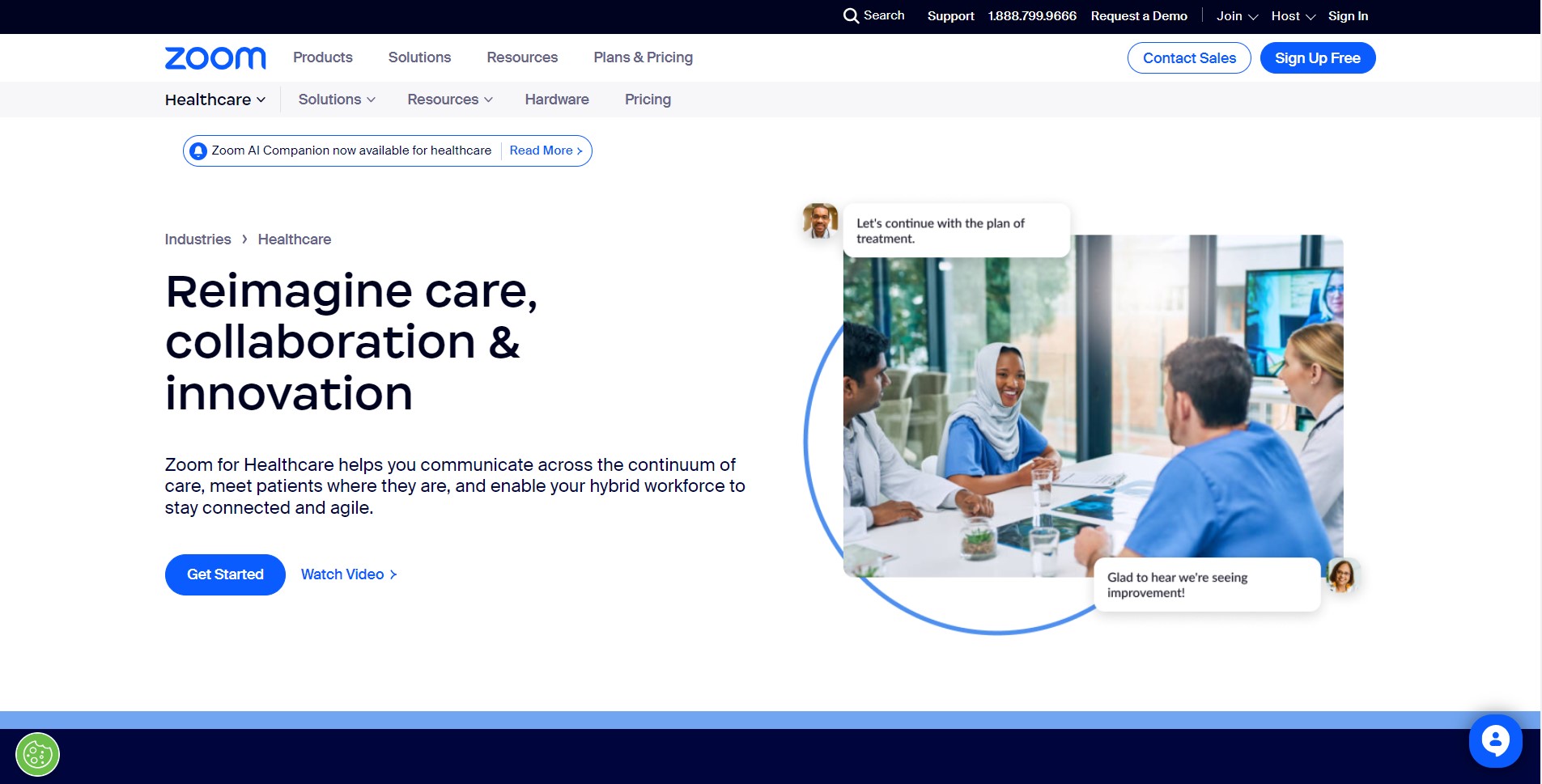 5. Zoom for Healthcare
Zoom became a popular video app, especially during the pandemic. Thankfully, the provider released a HIPAA-compliant version called Zoom for Healthcare. The platform has familiar features like HD video and audio, integrated chat, and cloud-based smart room solutions.
Also, it's worth noting that the platform has advanced security features to maintain teletherapy HIPAA compliance. As Zoom's HIPAA compliance guide shows, it boasts of multilayered access controls, TLS 1.2 and 256-bit AES-GCM encryption, encrypted screen capture mouse and keyboard strokes, third-party audits, password-protected waiting rooms, lock-enabled meetings, and more.
Factors to Consider When Using HIPAA-Compliant Teletherapy Tools
Healthcare practitioners offering virtual consultations should choose platforms that can prove HIPAA compliance. Aside from accessibility and user-friendliness, it's crucial to take the following factors into account:
Authentication and access controls: How does the platform ensure that only authorized individuals can access data? Choose platforms that use strong authentication measures like multi-factor authentication (MFA) and session time-outs.
Business Associate Agreement: Is the provider willing to sign a BAA, which is a must for business associates of covered entities handling protected health information? If not, consider looking for alternatives that can provide a signed BAA.
Integrations: Will the HIPAA-compliant therapy platform work smoothly with your current workflows, apps, and existing software?
Encryption: What type of encryption does the provider use? Data should be encrypted while being transmitted or stored.
Protect Healthcare Data With HIPAA-Compliant Teletherapy Solutions
HIPAA compliance and teletherapy should always go hand in hand. If not, medical professionals and other covered entities risk exposing their patient's data to malicious actors and irreversible consequences. Given the growing reliance on remote treatment services, ensuring compliance with HIPAA and other relevant regulations is more crucial than ever.
You don't need to forego the idea of using teletherapy platforms. Constant cybersecurity threats and compliance concerns are already a given. By choosing a teletherapy platform that meets HIPAA requirements, you can confidently embrace the benefits of remote therapy.
teletherapy platforms
teletherapy solutions