Audiologists are constantly looking for new and innovative ways to improve their services and better serve their patients. That's why audiologist software is such an important tool. But with so many options available, it can be tough to know which product is right for you. Audiologists rely on software to manage their practices, from scheduling patients and tracking appointments to billing insurance companies.
If you're an audiologist or considering entering the field, it's essential to understand the different types of software available and what they can do for you. In this blog post, we'll take a look at four key areas: what to look for when choosing audiologist software, its features, the key benefits it offers, and how it can help you in your work.
We hope this information will be helpful as you make your decision about which software is right for you. So, let's get started, shall we?
Table of Contents
Why Use an Audiologist Software for Practice Management?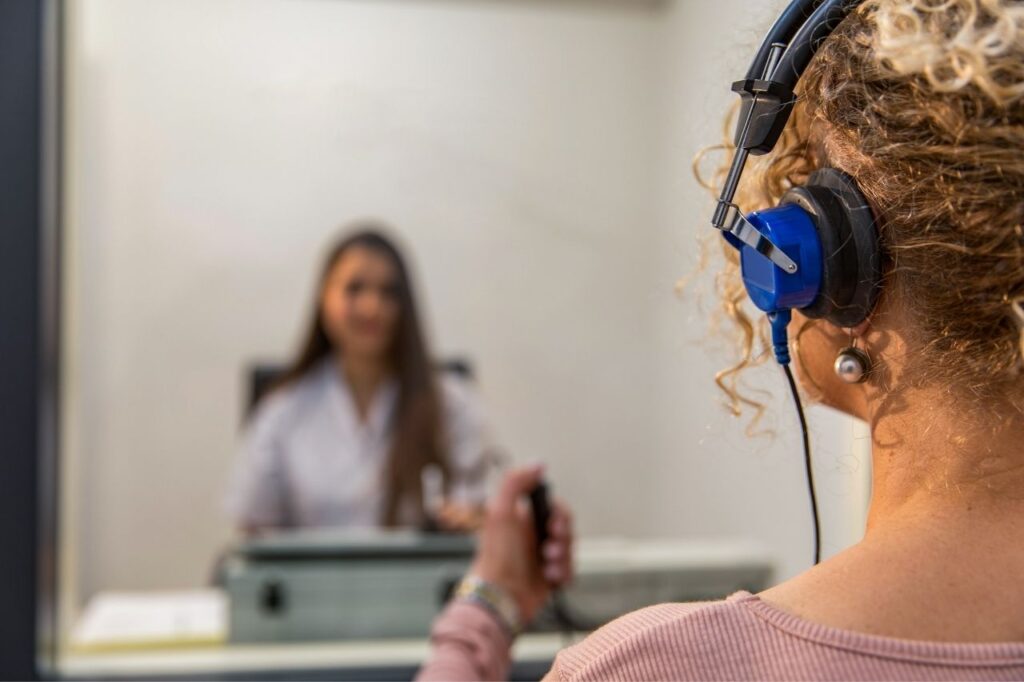 Audiologist software is an invaluable tool for managing the daily operation of your practice. It can simplify many aspects of your business, from patient scheduling to billing and insurance management. Patient satisfaction increases whenever you schedule appointments online. Moreover, with easy control of appointments, you can improve your revenue in the long run as patients will be willing to pay for slots according to your availability.
Using the software also makes it easy to provide services like hearing test results or appointment reminders via email. Using this feature means less time spent on the phone and more time spent interacting with patients in person. It would be best to use it to make your job easier. It's not just about patient care, but it's built with the idea that if you do what works for your patients, it will make your practice more efficient.
What Are the Key Features of Audiologist Software?
One of the most significant advantages of audiologist software is saving you time. A lot of time is lost every day. And this can be critical when it comes to billing insurance companies or producing financial reports for your firm. Plus, you may do everything from anywhere using a smartphone, tablet, or computer with most program applications. Below are some of the key features you will enjoy if you have software.
Patient Scheduling allows users to create and manage appointments, conducts private note-sharing between providers, and alerts patients of upcoming meetings, all from one customizable screen. Plus, thanks to the application's calendar feature, providers can view up-to-date patient information and make timely changes as needed.
File sharing gives users access to a central hub where all medical healthcare records, billing statements, and insurance forms are stored. By using audiologist software, it's easy for providers to update files in real-time and share notes on a patient or about an appointment. In addition, by filing documents electronically, you'll never have chargebacks from insurance companies for missing paper forms again.
Remote support allows audiology practices that employ remote audiologists to share screens with office staff from their computers or mobile devices. It means that if a provider needs to get a second opinion or assist with a hard-of-hearing patient, they can do so from anywhere.
Inventory Management allows users to track and control all inventory items from one location. In addition, the software offers the ability to generate reports that can help identify past due accounts or shop for supplies at a discounted price by using purchase history information.
Financial Tracking gives providers insight into which services generate revenue and which ones are not. It also enables them to build more accurate budgets and keep tabs on their financial health over time. Moreover, if your practice implements a cash-based model, you must have access to this information so you can determine when it's best to offer discounts.
Top 5 Best Audiologist Software to Compare Online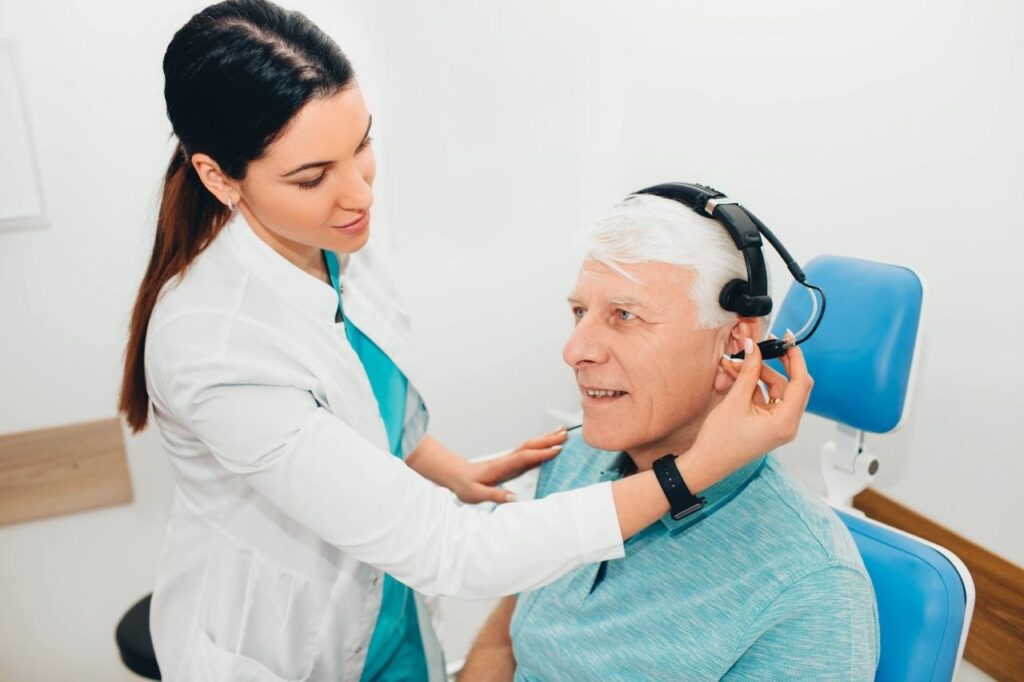 #1 ClinicNote
ClinicNote is an all-in-one practice management solution that provides both front desk and back-office functionality for enhanced patient care, scheduling ease, billing efficiency, and practice revenue growth. With ClinicNote, you will have more time available to spend with your patients because everything has been taken care of online – no need to go through stacks of paper or waste time on phone calls.
You can use the online scheduler to schedule any appointment – seeing patients instantly through our secure website where they can see their appointments and all past history, request refills, and more. The cloud-based audiologist software for outpatient therapy also offers the ability to request prescription changes and refill requests online.
#2 TIMS Software
TIMS Software has been developed to provide a complete solution for audiologists, speech-language pathology practitioners, and ENT. The software allows you to streamline your data, appointments, patient healthcare information, and more. Users access an appointment scheduler, patient database, billing/invoicing, inventory management, and a secure messaging system, in addition to providing robust features at an affordable price point.
TIMS' user interface was designed with usability in mind to make it possible for any provider, regardless of previous technology experience, to be up and running in less than an hour. You can also integrate your Zoom account for online video consultation and easily sync your QuickBooks account for billing and accounting tasks.
#3 MICA Information Systems
MICA Information System is a progressive company vision to be the best provider of PC-based EMR systems for audiologists and speech-language pathologists. With MICA's flexible scheduling system, you will have access to multiple schedulers from one interface allowing each scheduler to work independently or together.
MICA Information System provides audiologist software that includes online patient engagement tools such as secure messaging between providers and staff or with patients (optional add-on), giving you another level of patient engagement. You can request prescription renewals and transfer prescriptions with an integrated prescription reminder system. You can use the patient portal to share confidential information electronically, which is HIPAA compliant.
#4 AuditData
AuditData is a cloud-based audiologist software that you can access from anywhere, eliminating the need for complicated hardware installations. It has an easy-to-use interface with powerful reporting capabilities to make it easier for you to manage your practice. It's designed specifically to meet HIPAA requirements and help you focus on providing excellent patient care instead of worrying about complicated systems.
AuditData offers extensive reporting across all departments, such as audiology services, billing, marketing, administration, and inventory management. It makes it easy for users to monitor business performance and growth trends over time. AuditData provides real-time calculation of key performance indicators (KPIs) and can export them in required formats for use with third-party software.
AuditData helps increase revenue by providing accurate charge codes for different audiologic procedures/tests/exams based on CPT® guidelines with corresponding Medicare allowable amounts. Whether you're running an outpatient or an inpatient facility, the software offers tools that help you maximize your revenue.
#5 HearForm
HearForm is another audiologist software developed by people who have experience supporting your patients, such as audiologists, ENTs, and dispensers. It's available on both Windows and Mac computers – it's an outright software that you pay one-time or as a subscription, depending on your needs and budget.
HearForm is compatible with all EMR systems and includes unlimited client support at no additional cost for installation or integration whenever required. It provides state-of-the-art business management tools such as billing, workflow management, scheduling, and reporting that help you increase your revenue by optimizing the way you work. It's HIPAA compliant and uses 256-bit data encryption to protect confidential information.
Final Thoughts
If you are looking for a way to organize your patients and simplify the medical billing process, audiologist software could be just what you need. By simplifying these tasks, we can free up more time for you to focus on what matters most – patient care. We hope this blog has given you enough information to help you make an informed decision before buying the software.
But wait there's more. In case you need a mobile faxing app to match your audiologist software for the practice management system, you can check out the iFax HIPAA-compliant platform that lets you send and receive faxes online. Whether you need to fax medical records, reports, invoices, or clinical data, you can do it straight from your phone. You can view the pricing plans and see how it goes on your side.
HIPAA compliance
mobile faxing
online fax solutions
Online faxing