The healthcare industry has seen a significant increase in the use of telemedicine. Modern technology such as video conferencing has made it easier for medical professionals to conduct online appointments. One of the most popular platforms for remote consultations is Zoom, which rose in popularity during the COVID-19 pandemic.
So you might be wondering, is Zoom HIPAA compliant? Can this communication platform be used for telehealth services?
This article will explore all there is to know about using Zoom for your medical practice. You will also find out the advantages, disadvantages, and best practices of video conferencing in a medical setting.
Table of Contents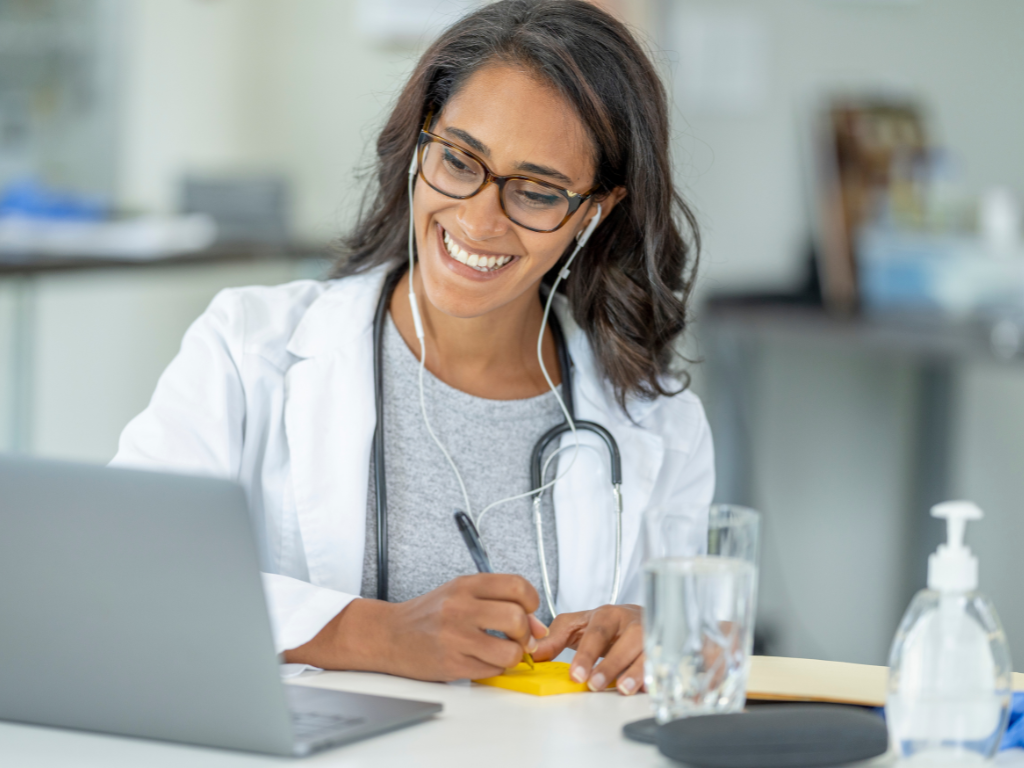 Does Zoom Comply With HIPAA?
Yes. Zoom, particularly the Zoom for Healthcare plan, is HIPAA compliant. The company uses robust security measures to ensure that protected health information (PHI) remains confidential. The company can also execute a business associate agreement, which is another requirement set by The Health Insurance Portability and Accountability Act of 1996 (HIPAA).
Why Is HIPAA Compliance Important?
Regardless of the size of your practice, you need to ensure that you adhere to HIPAA rules and regulations. HIPAA was enacted to pave the way to smoother document sharing and record keeping. Moreover, it provides guidelines to ensure that all covered entities handle patient records safely.
Always select HIPAA-compliant tools for your practice. In this light, one thing that makes Zoom a worthwhile investment is that it meets all the requirements set by HIPAA. With Zoom for Healthcare, you do not have to worry about committing an infraction or violation that could result in hefty fines.
The Pros of Using Zoom for Healthcare
There is no denying that Zoom is a great tool that allows you to interact with patients remotely. It is important to provide avenues for your patients to seek medical assistance without being physically present. Providing teleconsultation makes healthcare services more accessible.
Let's take a look at the other benefits of Zoom:
Better communication
While nothing beats face-to-face consultation, patients may not have the time and resources to meet their doctors in person. With Zoom, you could still have a smooth and interactive teleconsultation with your patients. Its video calling feature allows you to visually assess their condition and gather information from nonverbal cues. Conversely, seeing your face — even if it's only through a screen — can reassure them that they are being offered the best medical care possible.
Excellent features
There is a reason why Zoom is the go-to video conferencing platform today: it offers a host of amazing features. For one, the quality of video and audio calls is superb. It also has transcription capabilities for audio content and closed captioning. Most importantly, Zoom uses end-to-end encryption to ensure data privacy.
Fast integration
You do not need a comprehensive set of technical skills to implement Zoom. You can install and deploy Zoom in minutes. You can also use Zoom across different devices, which allows you to use the application on the go.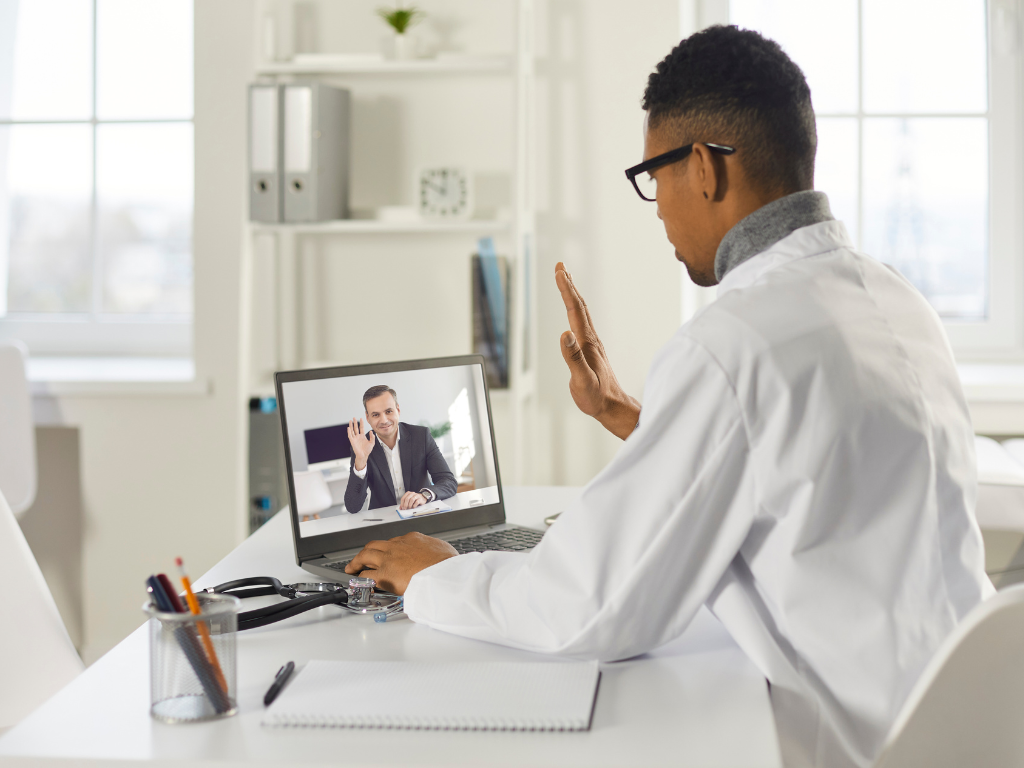 The Cons of Using Zoom for Healthcare
Although Zoom is an excellent communication tool, it's not without faults. Let's examine the downsides to help you determine if this is the right platform for you.
High fees
Although you can use Zoom for free, medical professionals may need to invest in the Zoom for Healthcare plan. Upgrading it to this plan can be quite expensive at $200+ per month. You may also need to pay extra for advanced features.
Slow issue resolution
Many users have reported that it usually takes a while for Zoom's customer service to resolve issues. Some say they had to wait for two to three days to get a resolution. This isn't great, especially if you're using Zoom to consult with patients. You need your communication line open and available in case of emergencies.
Security issues
Although Zoom is HIPAA compliant for telehealth and telemedicine. There have been dozens of reports where unwanted individuals crash or join a video conference call. Obviously, this is a serious concern, as incidents like this can lead to data breaches.
Best Practices When Using Zoom for Healthcare
With Zoom, you can establish clear and open communication with your patients, which is key to providing high-quality patient care. Here are practical tips to ensure a smooth virtual consultation:
1. Set up ahead of time
You need to start setting up at least 30 minutes to an hour before your scheduled appointment. This will give you sufficient time to troubleshoot in case problems arise. Although Zoom is relatively easy to set up, there are still other factors to consider, like internet connection and other technical issues.
Better yet, create a checklist for your virtual consultations. This way, you are always prepared for your telehealth appointments.
2. Initiate a proper introduction
If you meet a patient for the first time, see to it that you introduce yourself quickly. Explain your role concisely. It also helps if you walk them through the consultation process. This can improve patient engagement and allow your patients to feel more comfortable.
To save time, you can have your patients fill out intake forms in advance. This way, you will be able to check their medical history before their appointment.
3. Avoid interrupting your patients
Be respectful and allow your patients to express themselves fully. Give them enough time to describe their health concerns. Validate their sentiments and save your questions once they are done. The more information you can get about your patient's health condition, the better you can provide a diagnosis.
In the same vein, see to it that there aren't any distractions or disruptions during the call. Hold the video conference in a quiet room. Mute your mic when it's not your turn to speak.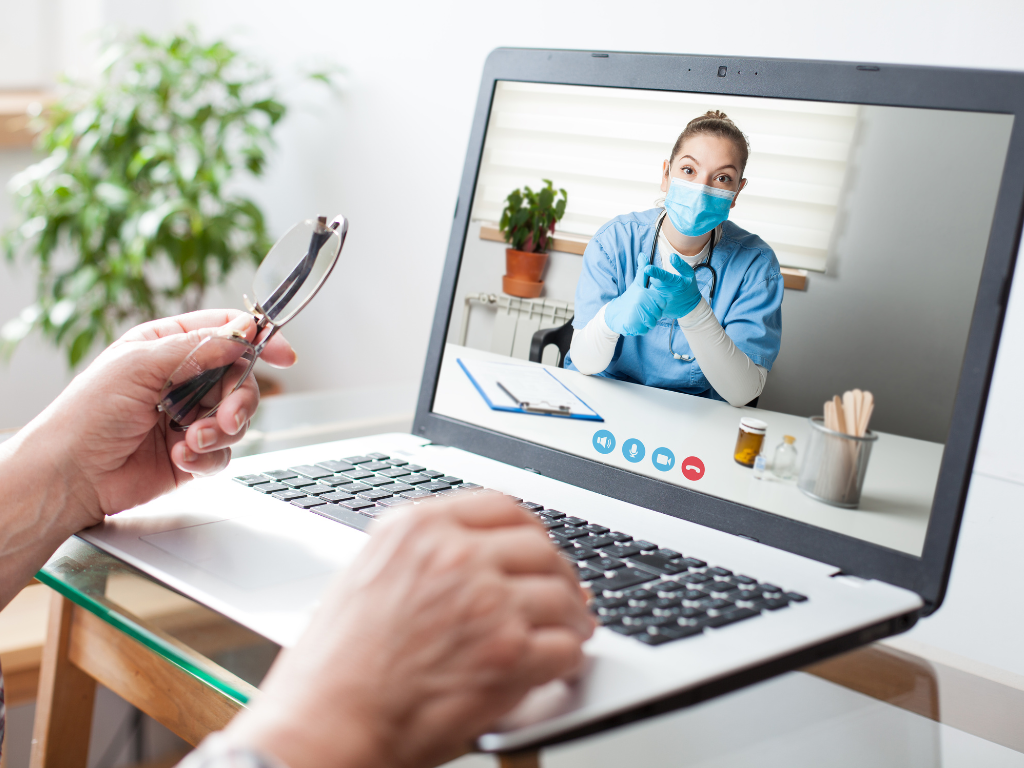 How Can iFax Help Improve Your Virtual Consultations?
Is Zoom HIPAA compliant? Yes, and since Zoom follows federal law, it's a suitable tool for conducting virtual consultations. However, you still have to take all the necessary steps to avoid compromising your patients' data.
Another helpful tool for your practice is a HIPAA-compliant online faxing solution. With iFax, you can transmit health records, PHI, prescription, and other healthcare documents securely. iFax uses 256-bit encryption to protect highly sensitive data from any breaches.
Starting at $8.33 per month, you can enjoy many features:
Esignature integration
Email to fax
Built-in document scanner
Unlimited cloud storage
Optical character recognition (OCR)
24/7 live customer support
iFax offers a cross-platform faxing solution that lets you send and receive faxes straight from your smartphone or laptop. There's no need for a dedicated phone line or a bulky fax machine.
Faxing still plays an integral part in healthcare as it offers a more secure means of document transmission. If your practice hasn't switched to online faxing yet, sign up with iFax right away. Book a demo today.
HIPAA compliance
is zoom hipaa compliant
telehealth
telemedicine
zoom for healthcare