iFax Web 6.32
Release date: May 12, 2022
We're excited to announce the launch of iFax Web's newest version.
Now that iFax Web is finally on its version 6.32, you can expect some notable changes that will help improve the way you send, receive, and manage your online faxes. This includes support for Google Drive Sync in addition to the new Gmail add-on and secure user login via two-factor authentication.
On top of this, you can also notice some significant changes in how you edit your PDFs. With the addition of our new PDF annotation tool, you can now annotate your documents using text, shapes, and images. We have also added the option to save faxes in superfine resolution.
Here are some key features from the recent iFax for Web update:
Google Drive Sync for easy file access
Google Add-on for Gmail integration
Secure user logins via Two-Factor with SMS notification
PDF annotation tool for Pro users
Send faxes with higher resolution
Cover page previews
2x faster Web App performance
Without further ado, here is a quick overview of what each feature is all about.
Google Drive Sync for Secure File Sharing and Easy Folder Access
Now, you can import and sync your files from Google Drive (and vice versa). Instead of manually moving each file or folder, you can have your Google Drive files synced to your iFax account. After linking your Google Drive to iFax, your files and folders will sync automatically. It's a fast and efficient way to access and manage your files. You can also rest easy knowing that your files are securely stored and encrypted with the highest level of data encryption.
With the new Google Drive Sync feature, you can:
Instantaneously import your files and folders from Google Drive (and vice versa)

Eliminate the need to update or upload each file manually

Minimize the risks of redundancies and errors
Note that the sync feature for Google Drive is only available to Pro users.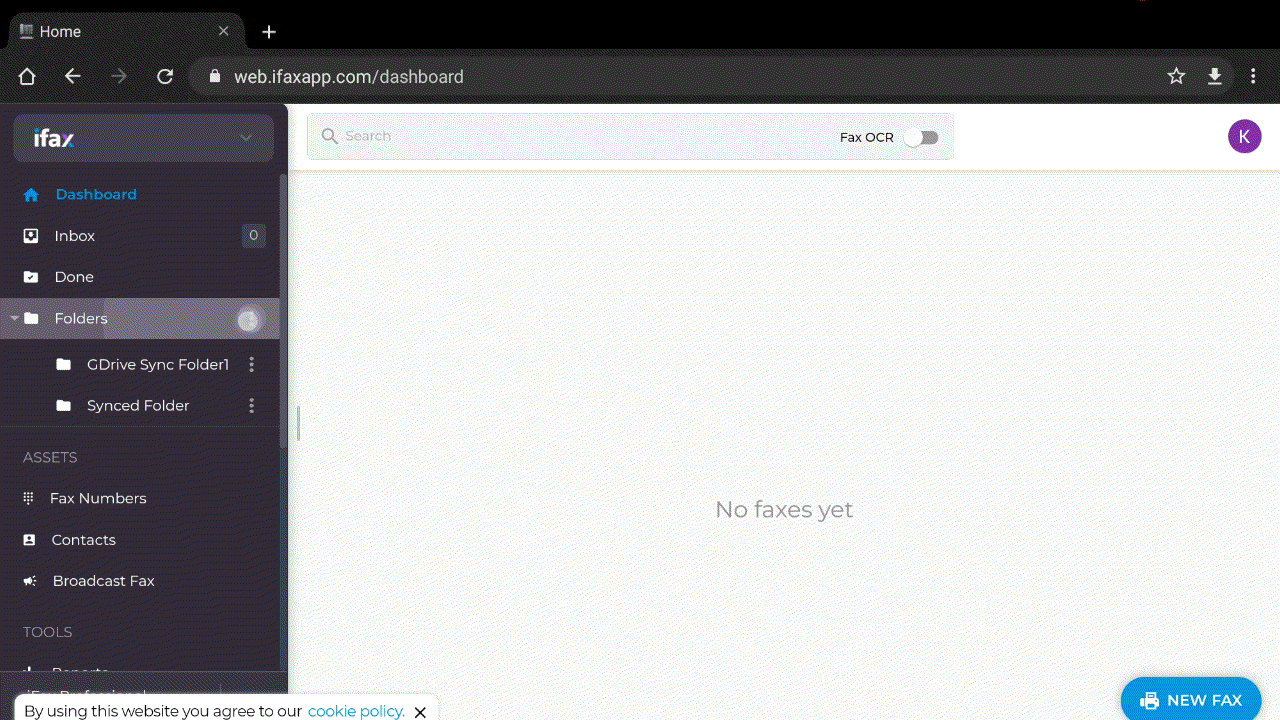 How to Enable Google Drive Sync for iFax Web?
To start exploring this feature, here's what you need to do:
1.) Sign in to your iFax account and go to your Web dashboard.
2.) On the left menu, click on the three dots icon next to Folders and select New Folder to create a synced folder. Name your folder and click Save. Your synced folder is where you can move and access your Google Drive files and vice versa.
3.) Next, link your Google Drive account. Do this by clicking Sync to Google Drive under the Folders section. Enter your Google account login details and confirm.
4.) By now, you should be seeing a dialog that says "Sync in progress." Click Okay and wait for the sync process to finish.
5.) Once synced, go to your Google Drive account and look for the iFax folder in your My Drive directory. If it's there, then you are all set. You've successfully enabled Google Drive Sync in your iFax Web account.
Full Gmail Integration via Google Add-on
With the release of our new Google add-on, you can now send faxes directly from Gmail. The process is similar to sending a standard email but by fax. This feature offers a secure alternative for sharing documents and exchanging messages.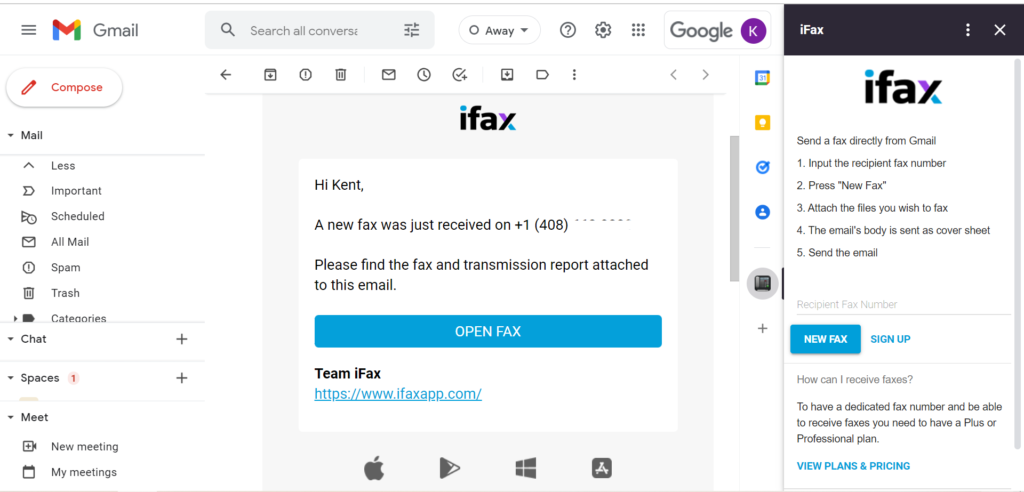 Two-Factor (2FA) Authentication
2FA provides another way to secure your account, preventing unauthorized users from accessing your sensitive information. It adds another layer of security and keeps you from becoming an easy target of data theft and online fraud.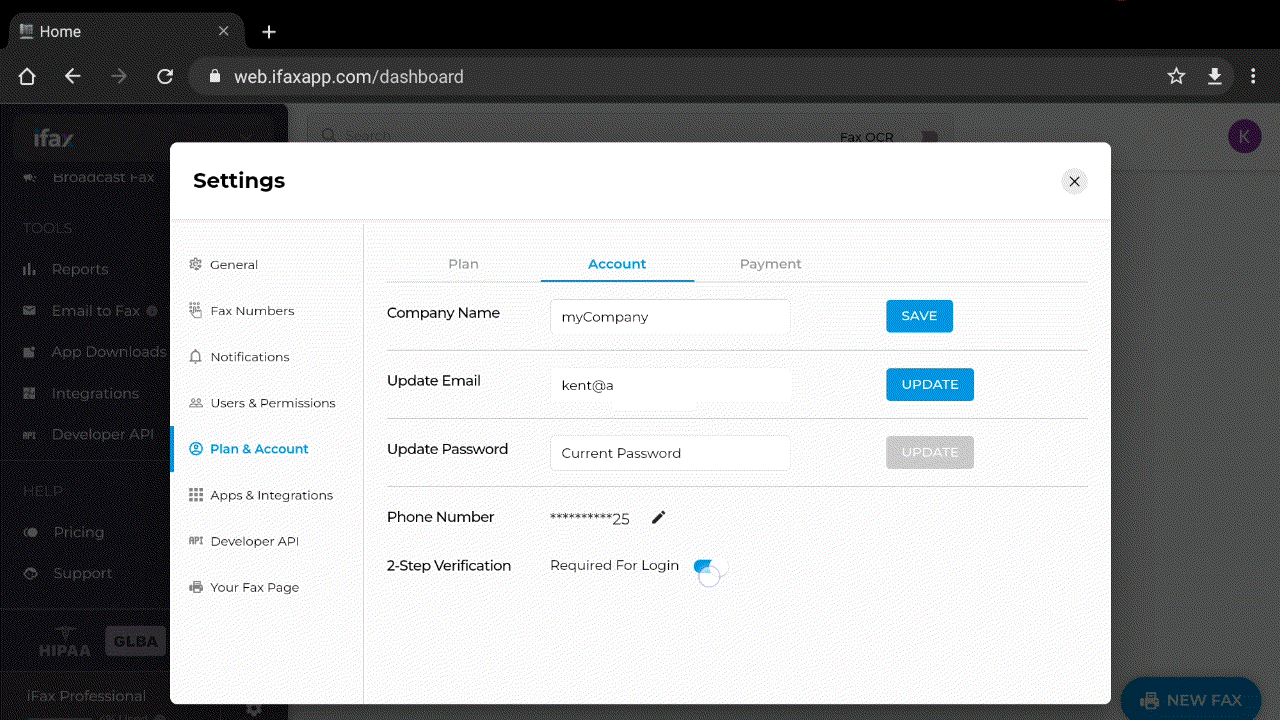 PDF Annotation
Annotate PDFs quickly by adding short texts and handwritten notes. You can also insert shapes and images, making it easier to communicate with your team and share your feedback or thoughts.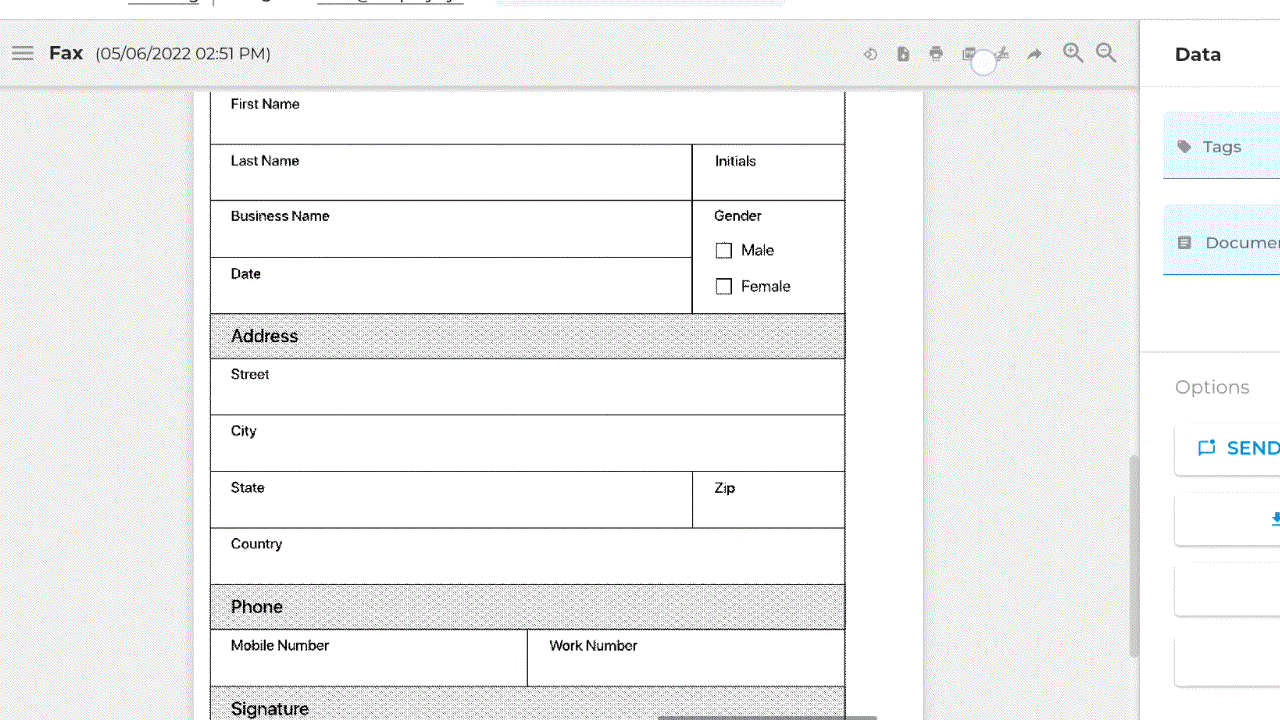 Higher Quality Fax Resolution
With the latest iFax Web release, you can now set your fax document quality to "SuperFine" resolution*. With this, you can finally say goodbye to poor-quality faxes and ensure that every fax you send won't appear blurry or garbled.
*Pricing may vary depending on your preferred page quality.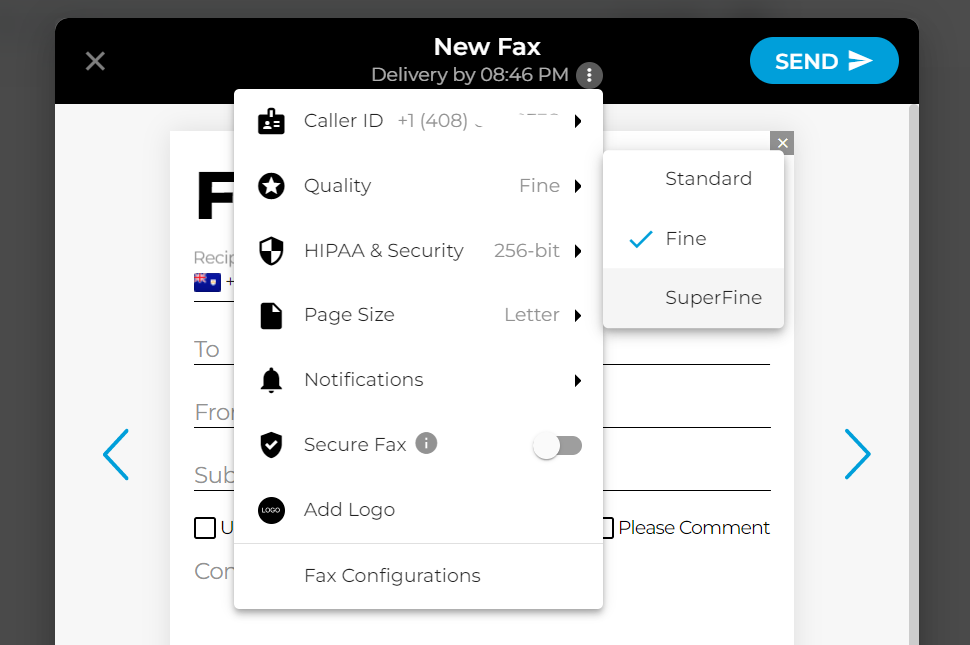 Cover Page Previews
Including a good cover page in every fax you send is a must, especially if you're dealing with sensitive documents with PHI (protected health information). Having the option to preview each cover page gives you the freedom to choose the one that's best suited for your purpose.
2x Faster Performance
We've also optimized our web app to give you a faster and better online faxing experience. The web app now loads twice as fast, so there's less time spent waiting and more time working on urgent tasks. You can also load, edit, and sign your fax documents swiftly without delay or lag.
To experience these changes, you may go to our homepage and log in to your account. The said updates were rolled out automatically, so all you need to do is go to your web dashboard.
We also highly recommend you check out the new pages on our website. We've modified our pricing page and added new pages for account login and requesting custom quotes.
Sending faxes online has never been this easy! Start faxing with iFax today.
Here at iFax, we take your suggestions to heart. Our goal is to make your online faxing experience as seamless as possible. And so, the release of these new features is just the beginning of what's yet to come. In the meantime, feel free to explore these new features and find out how iFax can help streamline your workflows.
All set to explore more features? Click here to get started.
2FA authentication
gmail add-on
google drive sync
latest features
version releases