There are many benefits to using online faxing versus traditional faxing.
Among the most significant advantages include phasing out a fax machine and all its associated expenses. This action often results in increased productivity for many users.
Another money-saving feature people love is the ability to send free international fax. It makes sense as sending faxes across borders is more expensive than domestic faxing.
Some fax online services, such as iFax, offer unlimited faxing to multiple countries without added cost. The following guide will show you how to send international fax quickly and easily.
Table of Contents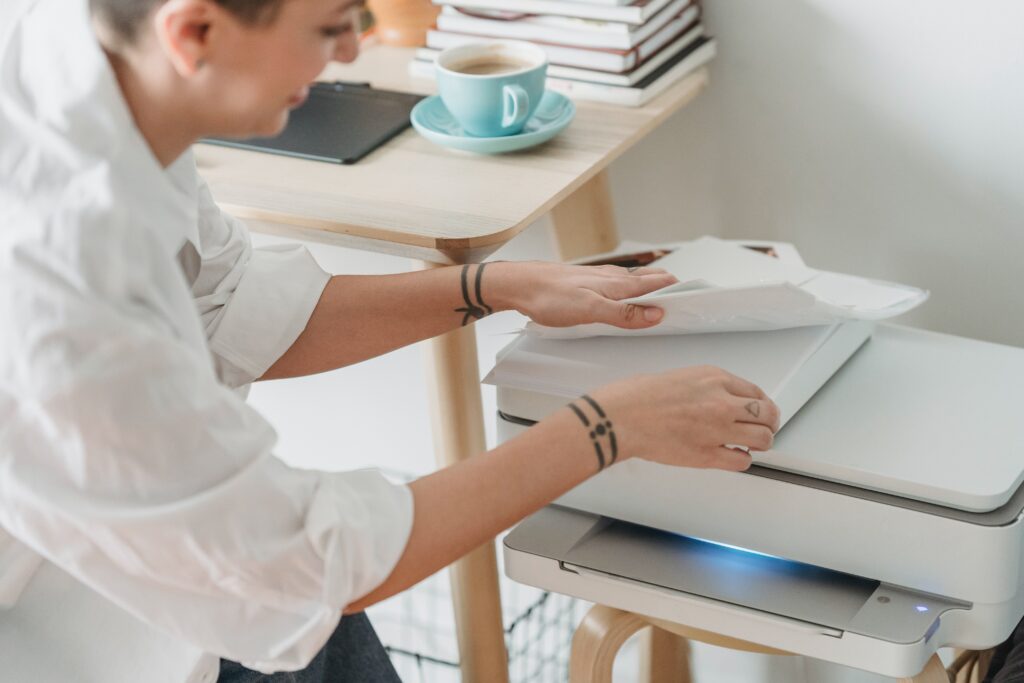 How Do I Send Free International Fax With iFax?
An app like iFax makes sending a fax overseas more convenient. For example, users in the US could send documents to business contacts in Europe, Asia, and other regions, all without the need for traditional fax machines.
Want to know the best part?
You could start sending free international fax within minutes. There are two ways to get this done:
Send international fax from your web browser
The tool you use for work every day can become a powerful way to send faxes online. The iFax web app supports every major browser, including Google Chrome, Microsoft Edge, Mozilla Firefox, and Safari.
Follow these steps to send faxes anywhere with your favorite internet browser.
Go to ifaxapp.com and create an account. The Free tier will start you with up to five pages per month.
After signing up, you can get a free fax number for sending international fax. You can choose a number with area codes for a variety of regions and countries.
Next, click the New Fax button on your dashboard's bottom-right corner.

A window should appear over the dashboard. It will prompt you to choose between one of the available fax templates. You may also remove the template by clicking the X button on the document's upper-right corner.
Input the necessary information, including the recipient's fax number and your contact details. Remember to include the country code before the fax number when dialing internationally. You can select from a list of over 100 available recipient countries.

You may now attach a document to the fax. You can also write comments of up to 1,000 characters.
With a Professional account, It's possible to include your personal or company logo in the fax. To do this, click the iFax logo and select an appropriate image from your computer. This step is not required to send a fax.
Next, click on the three-dot button next to the delivery estimate. This menu will allow you to configure relevant settings, such as page size, fax quality, and transmission security.

Before sending the fax, double-check the fax and correct any errors, if any. You cannot edit a faxed document once you send it.

Click on the Send button in the window's top-right corner and wait for delivery. You should receive an update in your registered email alerting you of successful transmission.
This robust fax service is also available as a comprehensive enterprise fax solution, providing organizations with a reliable and secure method of transmitting sensitive documents internationally. Whether you're a small business or a large corporation, iFax has the fax solution to meet your needs. That's how simple it can be to send free international fax with iFax. Once you get the hang of it, the web app can become a practical addition to your desktop workflow.
Send and receive fax from your mobile device
Here's how to use online fax with a mobile device:
Find the iFax app on the Apple App Store or Google Play Store. Install it on your device.
Open the app and sign up for a new account or log into your existing account.
From your dashboard, tap the New Fax button on the screen's top-right corner.
The interface will show you a cover sheet template. You can swipe to choose from several options. If you want to remove the cover page, there's an option you can toggle by tapping the button next to New Fax.
Next, tap the fax number field and select the recipient's number from your phone's contacts list. You can also input the digits manually. For faxing international contacts, enter the correct country code before inputting the rest of the numbers. A corresponding flag will appear on the field.
Fill out the rest of the recipient's details and add your own for identification purposes.
You can import a document from your device or a list of third-party apps, including Google Drive, Dropbox, and OneDrive.
If you have a Pro account, you can add a more professional touch by uploading a logo. Do this by tapping the iFax symbol on the bottom of the cover sheet and importing a new image. This step is entirely optional.
Finally, tap Send to complete the fax. Wait for a notification email updating you of successful delivery.
What You'll Need to Send an International Fax Online
1. Sender's fax number
2. Recipient's International Country Code
When drafting a fax with iFax, you can bypass this requirement by selecting a country flag from the list of available options. The correct ICC will automatically appear so that you can input the rest of the numbers without worry.
3. Recipient's fax number
You can't complete the faxing process without your recipient's fax number. Ask the person or business for their number to avoid delays. Double-check the digits before starting the transmission. A correct number typically has this format: (ICC) (xxx) xxx-xxx
Simplify Your International Fax Process With iFax
Join thousands of companies and advance your business by using iFax.
It's the ideal solution for firms big and small, as it offers simple-to-use yet powerful features. The iFax platform also lets you annotate PDFs, fill out forms, and add a secure digital signature in one convenient service.
With iFax, you can send international fax without a dedicated fax machine. You'd potentially cut overhead costs by switching to an online service that lets you fax overseas at a cheaper rate. In addition, the platform's 256-bit encryption ensures secure document transmissions for your peace of mind.
Create a free account and send faxes to a growing list of recipient countries. The flexible pricing model allows you to try out the app without financial commitment. When you're ready to upgrade, the Plus and Professional plans will unlock a more robust feature set that may better suit your growing business.
free fax online
online fax services
receive fax online
send an online fax
send and receive faxes online
Send Fax Online