There are immense benefits of sending online fax versus traditional faxing through the use of online faxing apps. It takes away your worry about paper, ink, toner, landline, and of course, a physical fax machine.
Depending on your online faxing app and subscription plan, there is an uncomplicated method that allows you to send international fax in under a minute. What's more is that you can send free international fax without having to go to another place.
With just a fax number and the right online faxing app, you can send international fax without having to pay an extra charge. So in this article, we will walk you through how to send international fax and why you should try doing it online.
Table of Contents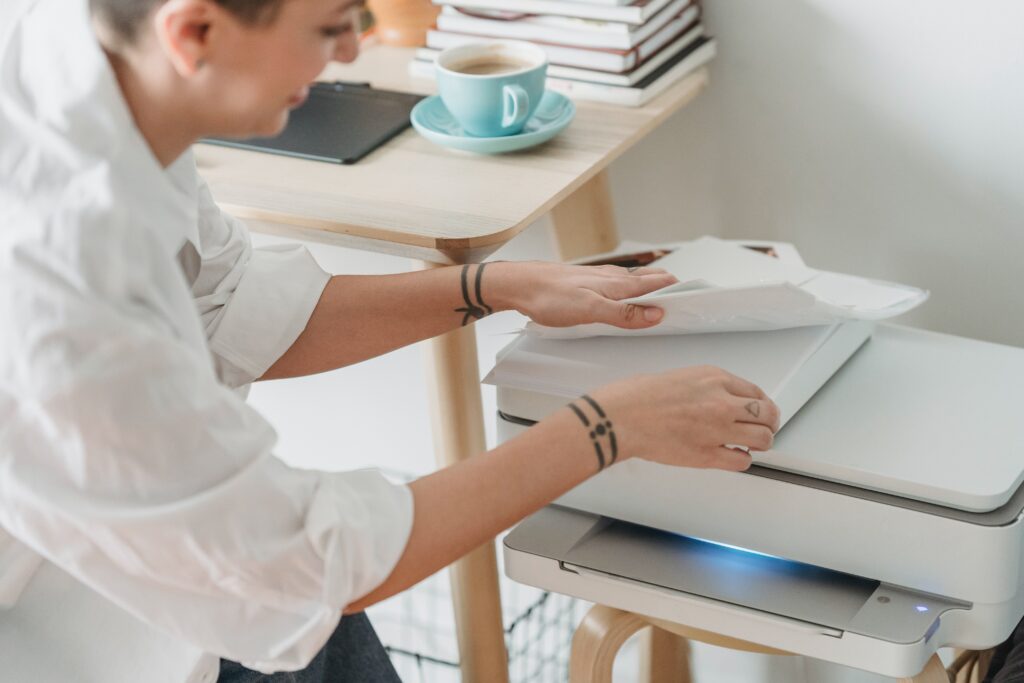 How to Send International Fax With iFax for Free?
With iFax, it is fast, easy, and secure to send international fax for free. So, you can send fax from where you are to countries like the United States, United Kingdom, and Canada, among others, without having to go anywhere else.
Here are some of the various ways that you can do it in the comforts of your home or your office:
Send International Fax From Your Web Browser
Using iFax to send and receive faxes online can be done totally for free, with no credit card required. To send international fax with it, simply follow these steps:
Step 1. Go to ifaxapp.com and create an account if you haven't yet. There are pricing plans that allow you to access premium features. But, the free account can let you send and receive faxes as it is already.
Step 2. If you don't have a fax number, then you need to get one to send international fax. You can easily get a free fax number on iFax for free, too.
Step 3. To send international fax, click on New Fax in the bottom-right corner of the dashboard. Then, simply choose a cover sheet template that you want to use by clicking on the arrow button to scan the options. If you don't want to use a cover sheet, simply click on the X button at the upper-right corner of the sheet, right below the send button.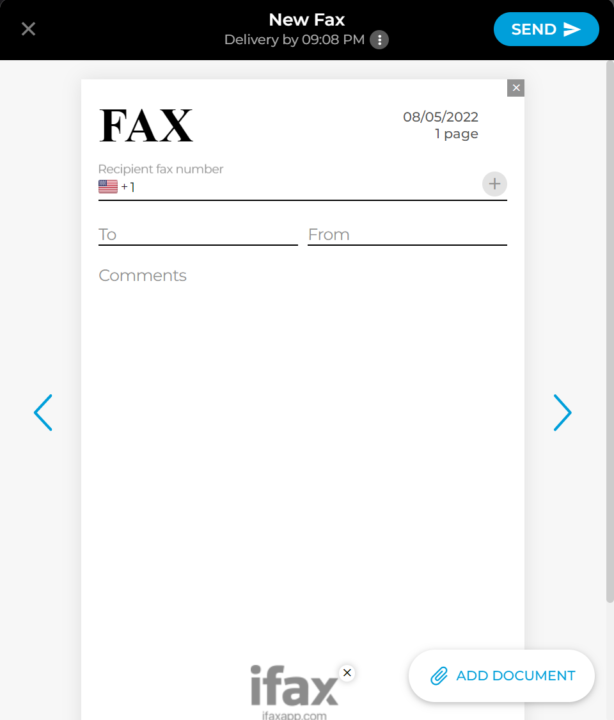 Step 4. Put the important information such as the fax number of your recipient based on their location, your details, and the attachments that you have to send over. With iFax, you can send international fax to over 20 countries including United Kingdom, Philippines, and Singapore.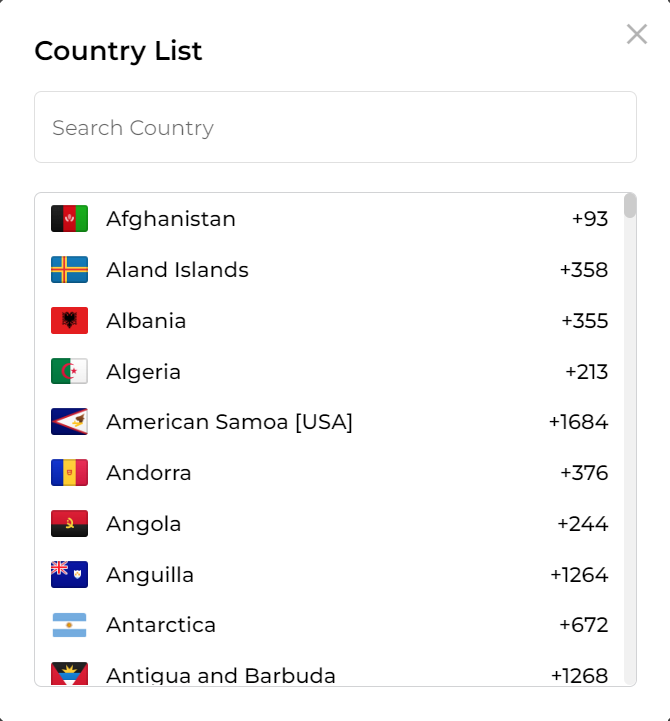 Step 5. This is optional, but you can also choose to add your signature and a logo of your company to further personalize your free international fax.
Step 6. Ensure the confidentiality of your fax by making sure that you made the fax 256-bit HIPAA secure. To do that, click on the three dots on the top. Here, you can also choose to edit the size of your fax to either a Letter size or A4.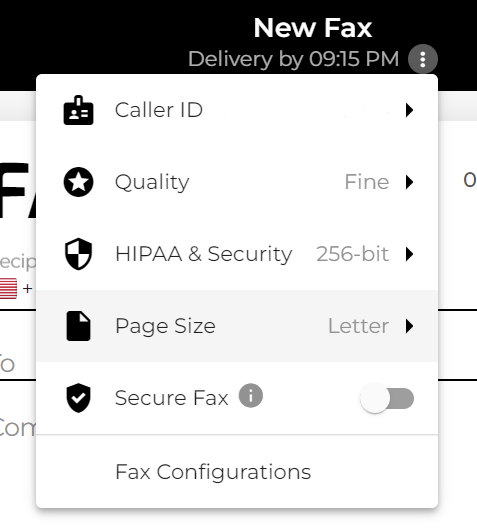 Step 7. Double-check the details you put including the recipient's fax number and the attachments you included. When all is good to go, simply click on the Send button and that's it!
Step 8. Wait for the fax to be delivered. An update will automatically be sent to your registered email account when the digital fax has been received already.
Send and Receive From Mobile
In addition to sending international fax from your desktop, you can also fax on the go with the iFax mobile app. This makes faxing easier because you can just send a fax using a device that fits your pocket.
This is the most convenient option because the iFax mobile app allows you to send and receive faxes internationally via the mobile app. Meanwhile, other fax apps only allow sending faxes locally. You still have to pay extra to send international fax from them.
Here is how you can fax from your mobile:
Step 1. Install the iFax app on your mobile device whether you have an Android or iOS one. Then, create an account if you haven't yet. If you already have one, then simply log in.
Step 2. Click New Fax to send international fax. There's no special option when you send one internationally as you only have to input the international fax number of your recipient.
Step 3. Then, input the details of your recipient. Also, add your details so that your recipients can identify where the fax is from. In this part, you can choose to add a cover sheet or not.
Step 4. Attach your documents.
Step 5. Double check the details you input and the documents you attached. Once done, simply click Send.
Click 6. Once you already clicked Send, the free international fax is already on its way to your recipient. You will then receive an email on your registered email account when the fax has been delivered.
What are the Things You'll Need to Send an International Fax Online?
Sending free international fax online requires a few basic things, which are relatively easy to obtain especially with iFax. You can even do it in less than half an hour.
Here are the things you need:
Your Fax Number
This is the number you will use to send or receive fax locally or internationally. When you have access to an online faxing service or app, you will be assigned this number when you generate one.
Your Receiver's International Country Code
The ICC is the code assigned to your receiver's country. Since you will be sending international fax, you have to know the code assigned to the country where your recipient is.
With iFax, this is easier because you simply have to click on the space provided to input your recipient's fax number. In this space, there's a flag on the left side. Simply click it and search for the country your recipient is in. The international country code will then be automatically added.
Your Receiver's Fax Number
You should get your receiver's fax number before you can send a fax over to them. Having this information completes the fax address, which will usually look like this:
(ICC) (xxx) xxx-xxx
Why Should You Choose to Use iFax?
iFax is online faxing software that has been used by thousands of companies and entrepreneurs to date already. With its easy-to-use and simple features, it can certainly boost your productivity.
Here are other benefits of using iFax:
It cuts down your costs
It is much more environmentally-friendly
It allows you to send and receive faxes for free
It is HIPPA-compliant and military-grade 256-bit encrypted
You can also choose to use it completely for free. And unlike other online faxing apps, iFax won't require your banking details before using a free account. You only have to provide your banking details when upgrading to one of its premium plans.
Simplify Your International Fax Process With iFax
Sending international fax doesn't have to be time-consuming or expensive anymore. With iFax, you can send it for free and wherever you may be, Additionally, with annotations for PDFs, filling forms, and adding a digital signature, iFax offers your business a comprehensive and intuitive online faxing solution.
Create your free account today and start sending and receiving faxes for free, anytime and anywhere!
free fax online
online fax services
receive fax online
send an online fax
send and receive faxes online
Send Fax Online