The immense benefits of sending online fax versus traditional faxing are no longer a secret. It absolutely takes away your worry of paper, ink, toner, landline, and of course, a physical fax machine. Depending upon your internet service provider and your subscription plan, there are various methods that allow you to send a free international electronic fax or e-fax. Additionally, there are many online fax services available that let you send and receive international fax to Gmail or other emails clients.
Few of these service providers allow sending via a web browser and some from their mobile application through a smartphone or tablet. No matter which method you choose, the perks of opting for an online fax service is quite a sensible choice rather than to continue with the traditional fax machine. Sending and receiving online faxes are also more secure and offer robust data safety.
The most important step is to choose the right fax service provider that suits your faxing needs. This article will guide you through two different ways to send an international fax online with iFax. Keep reading to learn how to send international fax and the best online fax solution for your business.
Table of Contents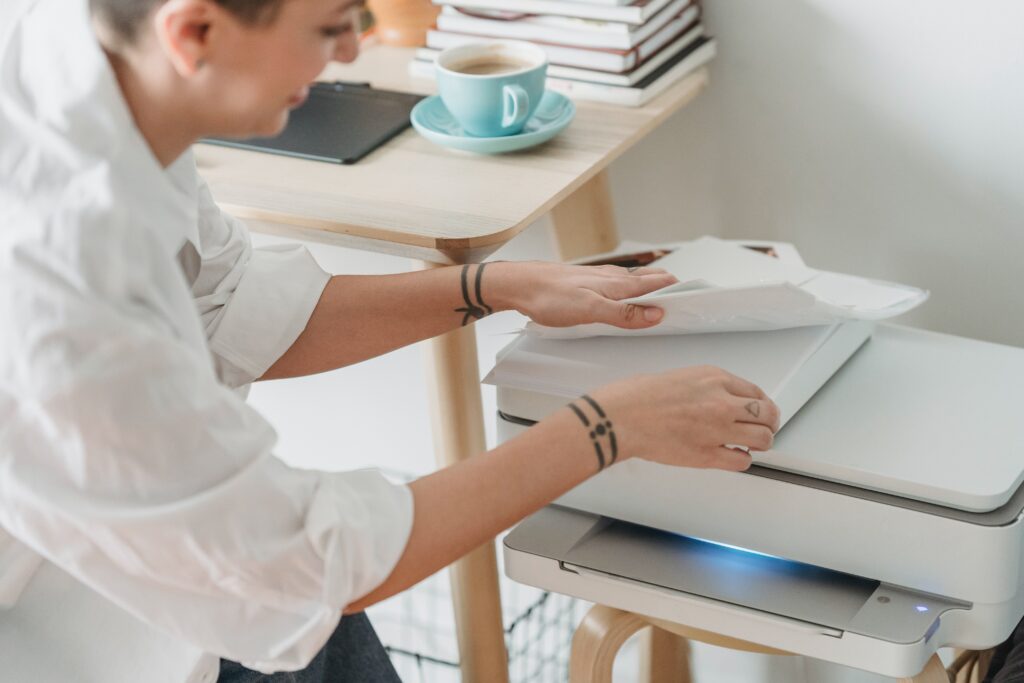 Things You'll Need to Send an International Fax Online
Sending a free international fax online requires a few basic things, all of which are relatively easy to obtain.
Your Own Fax Number
This is the number you will use to send or receive a fax locally or internationally. When you have access to an online faxing service or app, you will automatically be assigned this number.
Your Receiver's International Country Code
The ICC is the code assigned to the country where your receiver is located.
An Exit Code
This code is a numerical value that you need to enter before you send a fax. It is based on your location. For the US, it's 011.
Your Receiver's Fax Number
You should get your receiver's fax number before you can send a fax over to them.
Having all this information completes the fax address, which will look like this:
Exit Code / ICC / Receiver's Fax Number
For example, if you're sending a fax from the US to the UK, here's how it will look:
011 44 88888
How to Send a Free International Fax With iFax
Send International Fax From Your Web Browser
You'll need to go to the iFax website to get started. Depending upon your fax service provider, you can register for a free account or send the fax straight away. Through the iFax web portal, you can register for your free fax number. Once you have your fax number, you will need to provide your email. This is necessary to indicate what email address you would like to send and receive your faxes. Once you've registered your email and received your free fax number, you can start sending international faxes.
To send your fax, you will need to create a new fax to indicate the recipient's name, fax number, and other important information. This can be done without creating an account. When sending a new fax with iFax, you also have the option of adding a free cover page. Then, you will add attachments to the fax, which can include documents, PDFs, and images. Once your fax is sent, iFax keeps you updated with email notifications so you know when your fax has arrived.
In addition to sending international fax from your desktop, you can also fax on the go with the iFax mobile app.
Send & Receive From Mobile Phone (or Tablet)
The most convenient option to send and receive online faxes is from mobile fax apps. While most of these fax apps only allow sending faxes, the iFax mobile app allows to send and receive faxes internationally via the mobile app.
Sending an international fax with the iFax mobile app is similar to the process of sending one through your desktop browser. With iFax, you don't need to sign-up for an account. Instead, you can open the app and can directly send a fax. The steps for sending an international with the iFax app are the following:
Step 1: Click on "New Fax" or "Send a Quick Fax Now."

Step 2: Enter Fax details.

Step 3: Add a Cover Page

Step 4: Upload Attachment

Step 5: Click 'Send' & that's it.

The iFax app is available for download on iOS and Android devices.
Simplify Your International Fax Process With iFax
iFax is available on 5 major platforms: iOS, MacOS, Android, Windows, and Web. Its presence spans across 17 countries and already comes equipped with a state-of-the-art integrated document scanner. Additionally, iFax features fax image editing with automated fax image optimization. With annotations for PDFs, fill forms, and adding a digital signature, iFax offers your business a comprehensive and intuitive online faxing solution.
In addition, iFax offers a pay-per-fax facility. You can also buy credits at a discounted price. With over 2 million downloads, iFax remains the favorite among the users who want to send and receive online faxes, whether for personal, professional or business needs.
Looking for a way to send online international faxes?
Visit iFax to create your free account and start sending faxes online today!
free fax online
online fax services
receive fax online
send an online fax
send and receive faxes online
Send Fax Online