Faxing documents on the go allows professionals from various fields to work remotely. It is a time-saving approach to sharing documents, making it easier to get more work done. Plus, you can collaborate without being in the same place at the same time. It's a fast and effortless way to manage and complete transactions.
If you want to fax documents on the go without hassle, you must consider several factors, like your choice of mobile fax service. Here are some tips on ensuring smooth and efficient on-the-go faxing. Best of all, there's no time wasted on printing and scanning.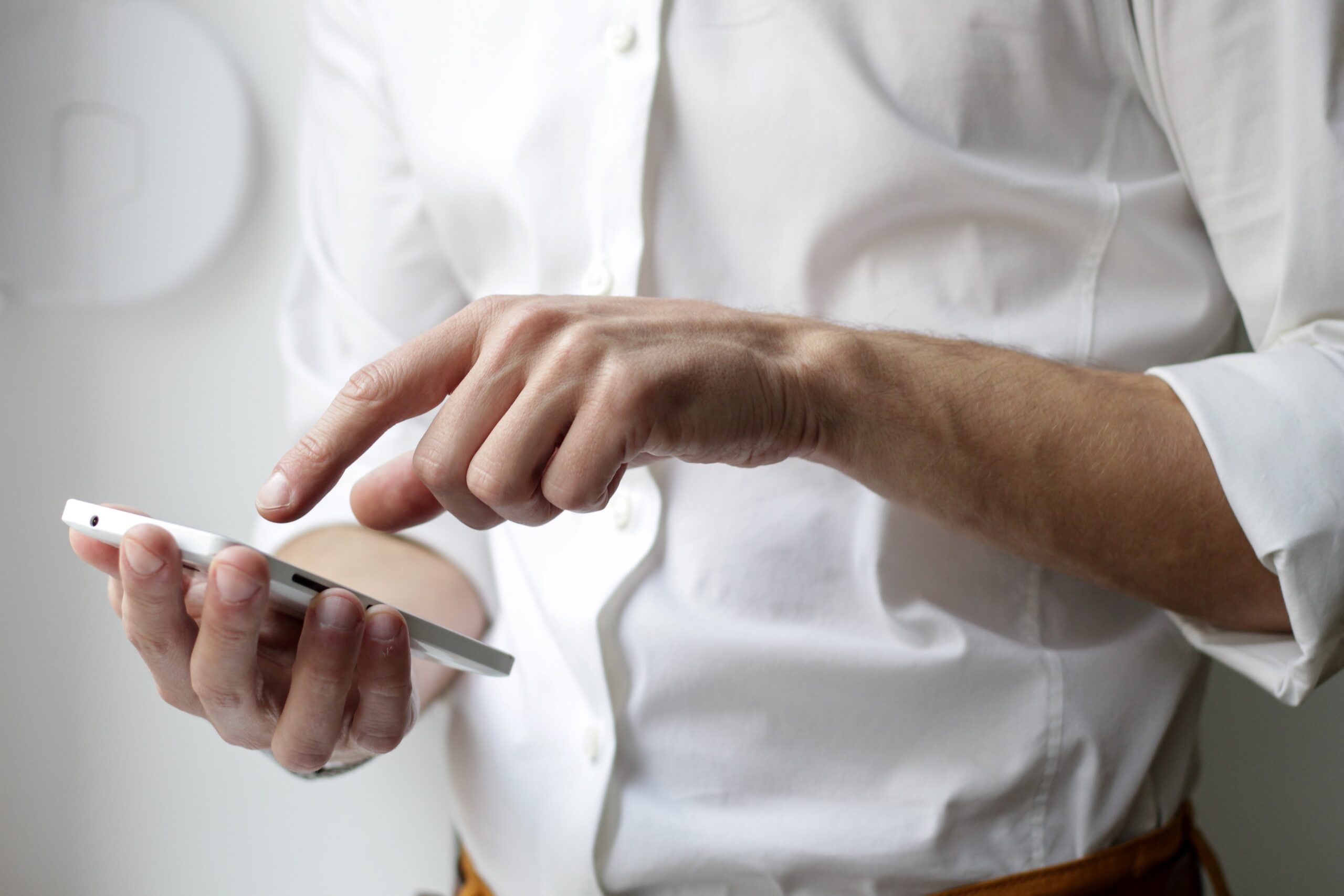 What Is On-the-Go Faxing?
On-the-Go faxing refers to faxing documents from anywhere without having a fixed location. You are not bound to any physical office. You also do not need to deliver documents by hand. Apart from this, you can also fax while doing other activities. You can send and receive faxes while traveling or working remotely.
Faxing documents on the go will help you quickly adapt to changing environments. You can also respond to urgent actions or requests like revising and resending a fax copy.
Sending a fax
Go to the iFax app page and download the mobile app that is suitable for your device.
Open the app once installed.
Tap on New Fax to load the compose window.
Select your desired cover page by swiping left and right.
Fill out the required fields, and remember to enter your recipient's fax number. You can also choose a recipient from your contacts list.
Add or upload the documents you want to fax.
Tap Send. You will receive a confirmation stating the status of your fax.
Receiving a fax
Download a fax app for your mobile device.
Create an account and set up an online fax number.
Tell your sender to send you a fax using this number.
Wait for the fax to arrive on your device. You will get an email and an in-app notification whenever you receive a new fax.
Go to your fax inbox to view the fax. Tap the unread message to open it.
(Optional) You may annotate, sign, or forward the fax to another recipient.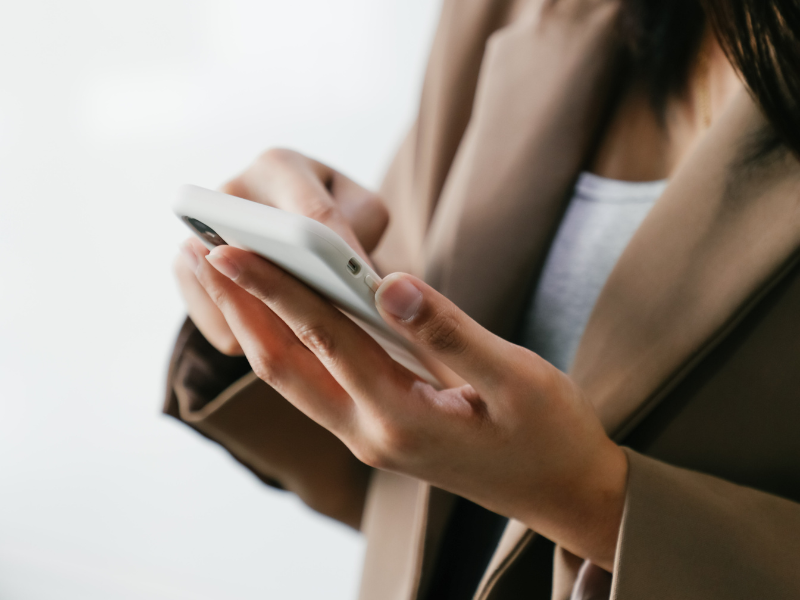 Benefits of Faxing Documents on the Go
Faxing documents on the go provides several benefits, including:
Ease of access: You can fax documents using a web or mobile app. There's no need to drive back to the office or look for a nearby fax center.
Convenience: You don't need to physically deliver any document or print multiple copies and sort them into batches. Mobile faxing simplifies your faxing experience.
Efficiency: Accomplish daily faxing tasks with minimal effort. Faxing documents on the go lets you achieve maximum output without wasting time, energy, and resources.
Security: Your confidential documents are more secure since you can implement various methods to prevent online threats like malware and viruses.
Affordability: You can choose a faxing plan based on your financial means. Plus, you can save on operating costs since mobile faxing consumes less energy than an office fax machine.
7 Tips to Ensure Smooth On-the-Go Faxing
Here are seven practical tips on how to ensure smooth on-the-go faxing:
1. Choose a reliable mobile fax solution
Select a mobile fax solution that is secure, user-friendly, and reliable, with 99.99% uptime. Since you're faxing on the go, choose a fax app that can provide all the features you need. It should include OCR faxing, fax broadcasting, and fax scheduling.
On top of this, your mobile fax app should be flexible enough to work on multiple platforms. Having it on Windows or Android alone won't suffice, especially if you own multiple devices. It's always better to have a fax-on-the-go app that you can use on any device, regardless if it's a laptop, smartphone, or tablet.
2. Ensure internet connectivity
Faxing documents on the go requires internet connectivity. You should have immediate access to a stable connection to avoid delays or interruptions. If the internet connection is slow, you might encounter transmission problems resulting in blurred or poorly scanned documents.
Also, the fax may not go through if the internet is unstable. Or worse, you could end up losing a high-ticket yet time-bounded deal.
3. Auto-save new contacts
Instead of typing the number of a contact every time you send a fax, you can opt to save the number instead. This way, it's easier to fax a document on the go. All you need is just a few clicks to get the task done. You can also save yourself the hassle of remembering each contact.
This way, faxing documents to specific contacts will be much easier. You don't have to waste time recalling a contact name or number.
4. Double-check your recipient information
When sending a fax, it's always best to double-check the information provided by your recipient. There could be typos or mistyped details. It is better to be prepared and avoid paying costly penalties due to missent information.
Furthermore, double-checking lets you know if there are any mistakes or mistyped details. By faxing documents on the go, you can instantly correct these entries without needing to print them.
5. Use templates
Using templates lets you streamline the faxing process. Instead of creating a new document every time you fax, you can choose among your previously saved documents. This way, you can save time while maintaining a consistent brand image.
Additionally, templates can help ensure that your fax will be delivered accurately. It lessens the risk of errors since templates are usually pre-formatted. All you need to do is fill in the required information.
6. Send faxes in high quality
Sending high-quality faxes helps avoid misunderstandings due to illegible texts or missing details. Additionally, it creates a sense of professionalism. Even if you are faxing documents on the go, you won't have to compromise the overall quality of your faxes.
Also, it lessens the need to fax documents back and forth. There's less need for recipients to ask for clarifications due to a blurry image or illegible section.
7. Use smart document filling
Faxing on mobile, although convenient, can be challenging, especially if you need to fill out multiple documents before faxing them. This is where smart document filling comes in. With this feature, you can automatically fill out fields based on previously typed entries.
On-the-go faxing services like iFax support this feature, so you'll never have to waste more time typing text over and over. There are also fewer chances of typos and encoding errors.
Effortlessly Send and Receive Faxes on the Go With iFax
Faxing documents on the go offers the convenience of sending and receiving faxes whenever, wherever. You are not confined to a single office space. You can work and do business from anywhere, as long as there is a stable internet connection. It adapts to today's fast-paced lifestyle, where people are always on the move.
With iFax, you can feel at ease knowing that you can fax on the go while keeping your sensitive documents secure. Our intuitive mobile fax apps allow easy and accessible faxing with just a few taps. Plus, you can do business while staying compliant with HIPAA, GLBA, and other industry regulations.
Start using iFax today and see the difference yourself.
fax online
Faxing on the Go
mobile faxing