The best way to deal with documents, invoices, or any paper-based work is to scan and send them to your intended recipient. But scanning documents and faxing them is time-consuming work that requires professional equipment.
However, with an iPhone, you can do all of this from anywhere. So, here's an ultimate guide on how to scan and fax from iPhone, and why you should try it today.
Table of Contents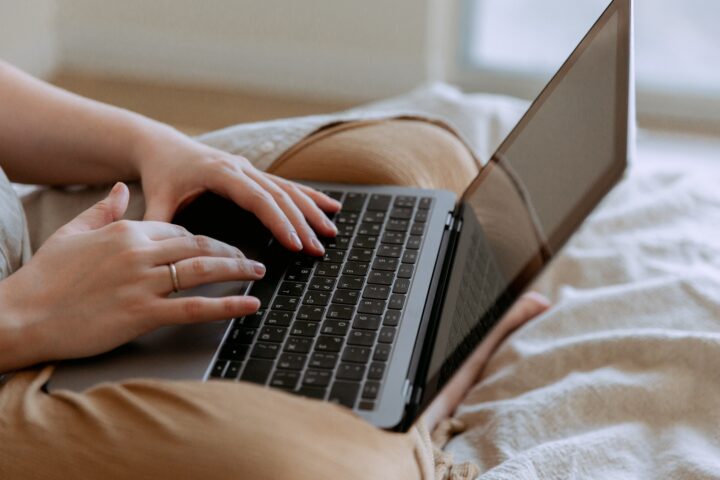 Can I scan and fax from iPhone?
Yes, you can now scan and fax from your iPhone. The rise of certain advancements in technology has made it way easier for you to transmit documents more securely even without fax machines.
Why should I scan and fax from iPhone?
It's a no-brainer for others to scan and fax from iPhone. Firstly, it is perfect for people on the go. They can easily send a fax using a device that can just fit their pockets. Secondly, it is much more secure. There is less room for error in terms of who to send it to and when it shall arrive.
Here are other reasons why you should start scanning and sending a fax from your iPhone today:
It's more convenient than ever before
When you choose to scan and fax from iPhone, you don't have to worry about a lot. This includes finding a scanner, running out of ink for your printer, or paying for postage on packages. All you need is your iPhone and an online faxing app.
It gives you full control over your documents
Online faxing gives you more control over how you send your faxes than what is typically provided by traditional fax machines. For example, you can choose whether to send the scanned documents directly to the recipient's emails.
It's cheaper than using a traditional fax machine
You can't find fax machines everywhere. Hence, transportation gets potentially expensive when you go to the fax machine near you. Also, when you scan and fax from iPhone, there are no additional costs associated with using an app like iFax.
You can send faxes for free and pay only when you find it comfortable on your end already. The paid premium allows you to send multiple pages, but the free plan allows you to benefit from the ease of sending faxes in less than a minute.
Moreover, you can make sure that important information gets delivered without fail by using an app like iFax. It offers reliable service at all times without much effort on your part!
It saves time in sending faxes
Sending faxes from your phone is more convenient because it will save you a lot of time. As compared to when you send faxes from your computer, it is much less complicated than sending them from your phone.
It is easier to scan, create, and send faxes
When you use fax machines, you need to get the necessary materials. But when you scan and fax from iPhone, you can choose from available templates in the software you use. This is efficient because all you have to do now is fill in the necessary information. That includes the fax number of the intended recipient and the content of your documents.
How can I fax from my cell phone for free?
You can simply download an online faxing app on your iPhone so you can easily start to scan and fax anytime, anywhere. Here are the steps in doing it using iFax:
Step 1.

Download the iFax app from the App Store. Then, sign up for a free account. If you would like to access premium features, then you can choose from the plans that best suit your needs.
Step 2.

Attach the documents that you need to send over. iFax accepts documents in different formats such as PDF, JPG, and Word Docs. You can also choose to import files from your email, which is more convenient.
Step 3.

Fill out the details such as the fax number of your recipient and details about you. Also, you can choose to add a signature, add a logo, or remove the cover page at all.
Step 4.

Once done, click

Send Fax

and it will be sent to your recipient.
Step 5.

Look out on your email account because updates about your fax will be sent there. iFax will notify you once it's been delivered and opened, among others.
Factors to consider in choosing a free faxing app on iPhone
There are already a lot of options available in the market, but here are some factors you need to consider in choosing what app to use:
Ease of use. Other apps have a lot of requirements before you get to use them. In fact, there are other apps that are free to download but you couldn't use unless you avail of their premium plans. So, it is important that you choose an app that's easy to use for free.
Accessibility. With the use of the internet, you can now easily scan and fax from iPhone. However, you couldn't possibly have internet all the time, just like when you're on the road for example. So, choose an app that you could also access with just mobile data.
Functionality. User experience is important, especially for mobile apps. Choose an app that prioritizes your experience in the software, and not those who has ads almost after every minute.
It's important to know your needs first before you choose an app to use. So assess them and choose the best app for you that improves your productivity, streamlines your processes, and increases your work efficiency.
Can you send a fax from your email?
Yes, you can send a fax from your email. Here's a step-by-step guide on how you can do it with iFax:

Step 1.

Open your Gmail, Outlook, or any email service app.
Step 3.

Fill out the

Subject

section with the fax number of your intended recipient.
Step 4.

Attach the documents that you want to send over and click send.
Step 5. Wait for real-time updates. iFax will notify you whether the fax has been sent already.
How do I send a PDF to a fax number?
There are different ways that you can send a PDF to a fax number. Using iFax, here is how you do it in less than a minute: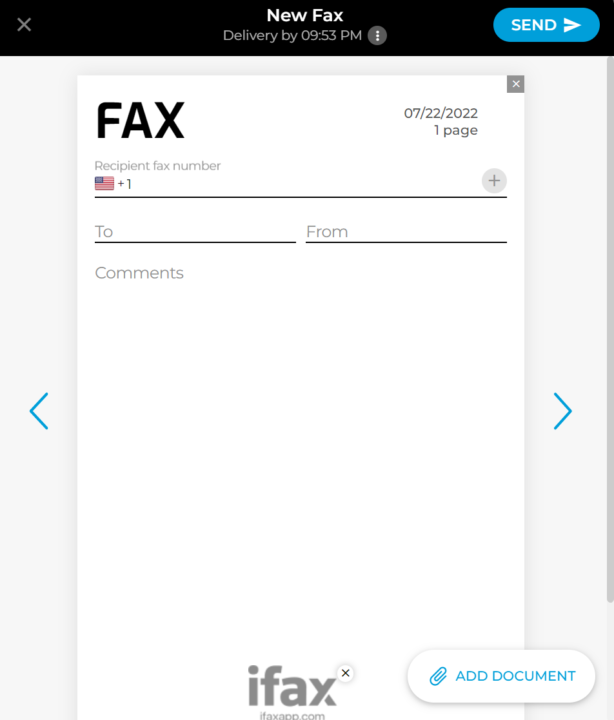 Step 1.

Open the iFax app.
Step 2.

Click on the

New Fax

button. It will present you with different templates you can choose from, simply by swiping through the page.
Step 3.

Attach your PDF document. Then, fill out the necessary information including the fax number. After which, just click send and it's ready to go. You will then receive updates on your email whether it's been sent already or not.
Key takeaways
To scan and fax from iPhone is perfect when you need to grab information on the go. It's convenient too since you get to avoid having to carry a large scanner around with you wherever you go.
Hence, scanning and sending a fax directly from your iPhone is an excellent solution that gives you great flexibility in how you accomplish your goals. Ready to cut down on your time and cost? Open your free account with iFax today.
best fax apps
fax apps
fax from cell phone
fax from iphone
fax from mobile
fax from phone
fax software
mobile fax
mobile fax apps
Online faxing
send and fax from iphone
send and receive faxes online