Cell phones have evolved so much over the years that they have transcended the normal call and text functions. Today mobile and smart phones allow users to do a lot of tasks usually reserved for laptops or desktop computers such as do bank transactions, play video games, send emails, watch movies, connect with friends and loved ones, do quick online research, and so much more.
With all these amazing features, you might be wondering, can you connect fax machine to cell phone? The bad news is it can be difficult to do so because of the different technology each requires. Cell phones rely solely on digital technology, while fax machines use an analog-style technology to connect to another device on the receiving end.
The good news, however, is just because you cannot connect fax machine to cell phone, does not mean you can't use your cell phone to send a digital fax. In addition to traditional PC tasks, advanced technology have made it completely possible to fax using your smart phones with online faxing.
In this article, we will discuss how you can use your phone as a portable fax machine. Here's what we will cover.
Table of Contents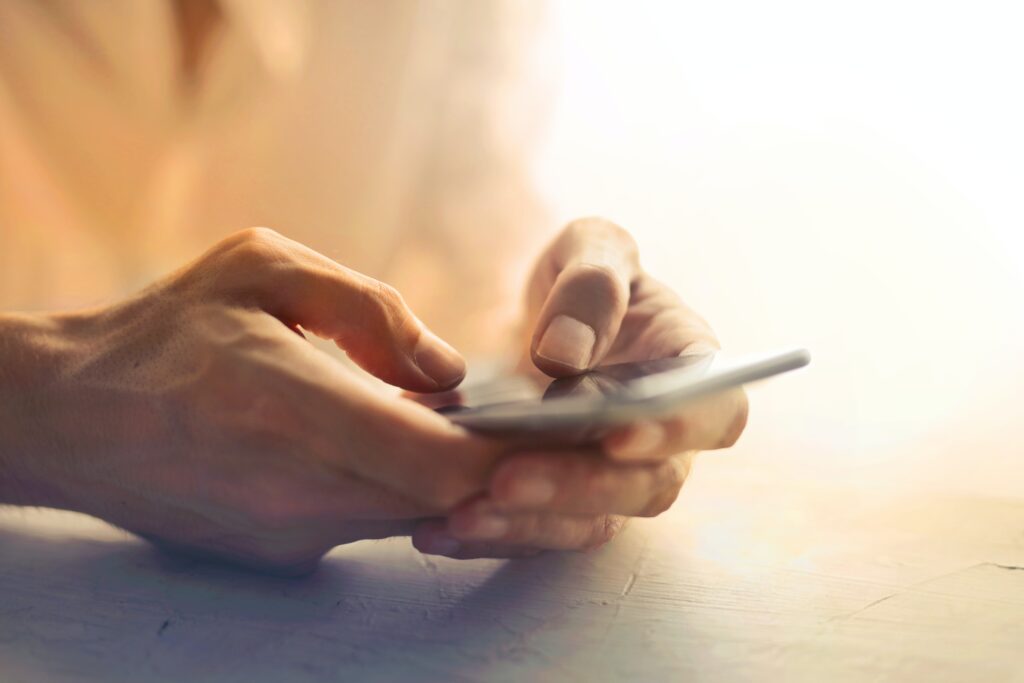 How to send fax without having to connect fax machine to cell phone?
In an attempt to completely digitize faxing, online fax services have made their way into the world of technology. With these online services right at your fingertips, you can send faxes using mobile devices at any time throughout the day .
You do not have to figure out how to connect fax machine to cell phone to transmit and share files and documents to your clients and colleagues. You can completely do away with the big, bulky hardware and just use your favorite handheld device to accomplish the said task.
In order to transform your cell phone into a premium fax machine that fits inside your pocket, you need two more things: a reliable internet connection and a trusted online fax service provider. Choosing the right provider is crucial as it will dictate how easy and seamless your faxing experience would be.
There are quite a lot of providers in the market, which would make your search a bit confusing and overwhelming. But we have got you covered. We have devised for you a guide to help you with your search for the best online fax service.
How to use your cell phone as a fax machine?
People constantly joke about how mobile phones have now become an extension of our limbs, and to a certain degree, it is true. Many people struggle to get through their day-to-day lives without having access to their mobile phones.
Technology has certainly made our lives so much easier, especially in terms of communication and collaboration. It introduced us to new devices that allows us to connect with people regardless the distance. It also refined older technology to keep up with the times.
Online faxing has combined the old technology, which is faxing, and the new one, which is mobile phones. As previously mentioned, while you cannot connect fax machine to cell phone, you can now convert your mobile phone into your very own compact fax machine that do not need any wires and paraphernalia. Here's how you can use your phone for faxing: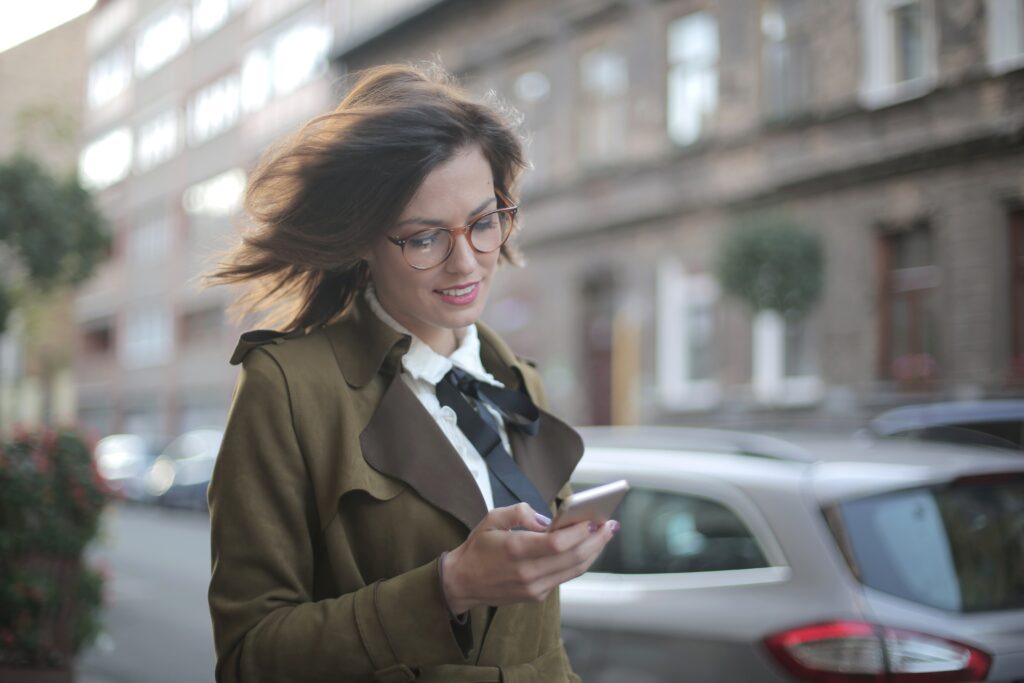 Scanning Documents
Smartphones make scanning documents easier than ever before. Most cell phones have a built-in document scanner in their camera feature that takes a clear image of your document. Once you have your documents scanned and ready to go, you can send them via an online fax service. There is no need to connect fax machine to cell phone.
Cellular Network
Technology is ever-changing, so it's no surprise that smart phones can now completely replace fax machines. This is a more practical option as you can completely be on-the-go. You can fax anytime and anywhere just as long as you have cell service that could connect you to a cellular network.
Online fax mobile apps
Since you cannot connect fax machine to cell phone, you have the option to download an online fax mobile app to give the ability to fax through your phone. This is one of the things that you have to look for when choosing your provider as not all online faxing companies have this feature.
Although you can easily access online fax service through your web browser, it's so much more convenient if you have dedicated app for document transmission.
Cloud Connection
Online fax services rely on cloud storage so you do not need to be attached to a server to send faxes. In this light, you do not need to connect fax machine to cell phone to have access to all your transmissions. You can easily access and retrieve any previous faxes as everything is stored in a cloud. This makes for a more mobile faxing ability. It's also not necessary to connect fax machine to cell phone.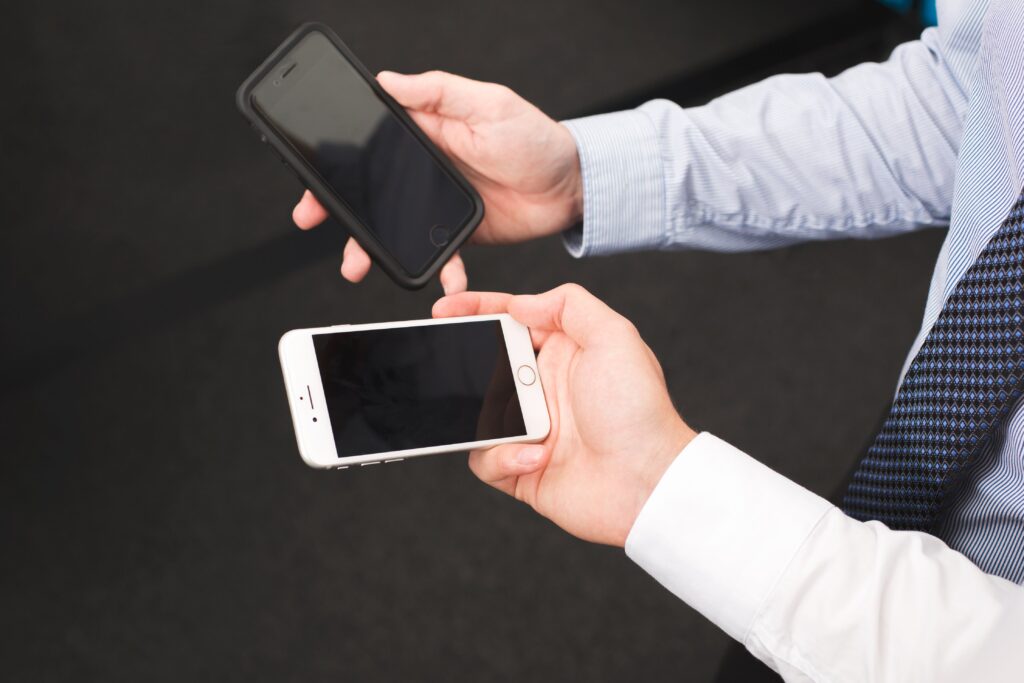 Start Sending Your Faxes Today with iFax
Send and receive faxes from the palm of your hand with the iFax online faxing service.
Having been in the industry for a little over ten years, iFax truly is one of the most reliable providers in the market today, and they offer the lowest cost of online faxing as well. For as low as $8.33 a month, you can enjoy many features including having the ability to send and receive faxes using you trusted mobile phones.
Other features include military-grade 256-bit end-to-end encryption, email to fax capabilities, 24/7/365 customer service support, unlimited storage, and so much more! No need to connect fax machine to cell phone. iFax boasts an intuitive and user-friendly app that's compatible with both Android and iOS. If you also want to use your computer, you may install the app regardless if you are a Mac user or Windows.
iFax provides a secure, customizable, and professional service for sending and receiving faxes. Join five million other customers and experience a seamless faxing experience. Simply download the app, upload your documents, and start sending for a low cost.