Part and parcel of running a logistics company is dealing with mountains of paperwork on a regular basis. Some documents you need to manage include invoices, shipping manifests, bills of lading, and customs and regulatory forms. Manually keeping track of these documents can take time and effort, especially when dealing with large shipments.
It is essential to equip your organization with easy-to-use and reliable document-sharing software to ensure a more efficient document workflow. This article will explore the benefits of online faxing for logistics companies.
Advantages of Online Faxing For Logistics Companies
The logistics industry involves a complex network of parties, each with its own set of documents that need to be shared, exchanged, and tracked. That being said, it is vital that you select a tool that can keep up with the demands and streamline your processes.
Online faxing is a great option for document sharing, and here are some reasons why:
1. Accessibility
One of the most crucial elements of a successful document-sharing workflow is accessibility. This ensures that your employees can access and use the documents they need to do their jobs. This not only promotes an inclusive and equitable workplace but also improves productivity and reduces the risk of errors. And online faxing does just that.
When you opt for this method of communication, anyone from your team can send and receive faxes from any location with internet access. This can be especially beneficial for logistics companies, as employees may frequently be on the move or working remotely.
2. Efficiency
Online faxing eliminates the need for a clunky fax machine, which doesn't only consume a lot of space but can be complicated to operate. When you share documents digitally via online faxing, all you need is your mobile device and a stable internet connection.
Moreover, online faxing can also provide detailed tracking and reporting, which can help logistics companies to identify bottlenecks and optimize their operations. There's no need to second guess whether your recipient has received the transmission. You will receive an email notification once the document is successfully delivered.
3. Security
A logistics company handles a vast amount of sensitive data, such as customer information, shipping manifests, and financial information. If these data fall into the wrong hands, your company might face a barrage of lawsuits.
What makes online faxing an excellent choice for document sharing is that it uses military-grade encryption. This ensures that only those who are authorized can access the file. Additionally, this modern faxing method can also reduce the risk of physical document loss or theft, as all faxes are stored electronically and can be accessed from anywhere.
4. Integration
One of the advantages of online fax in the logistics industry is that this tool can be integrated with your other business software, such as CRM and ERP systems. Being able to create a more centralized document workflow system. This allows for the seamless flow of information between different departments and systems within the company.
Having the capability to integrate various software also helps your logistics company expand its services. By connecting to different platforms, you can add new services, such as e-commerce fulfillment, and offer more value to your customers.
5. Archiving
As mentioned earlier, a typical logistics company deals with hundreds, if not thousands, of paperwork regularly. You could quickly lose documents in the pile if you don't have a solid archiving system. Luckily, with online faxing, you don't need to worry about this aspect of your document workflow.
Since most online fax providers are cloud-based, the archiving process is straightforward. You can make sure of smart folders to organize the documents manually.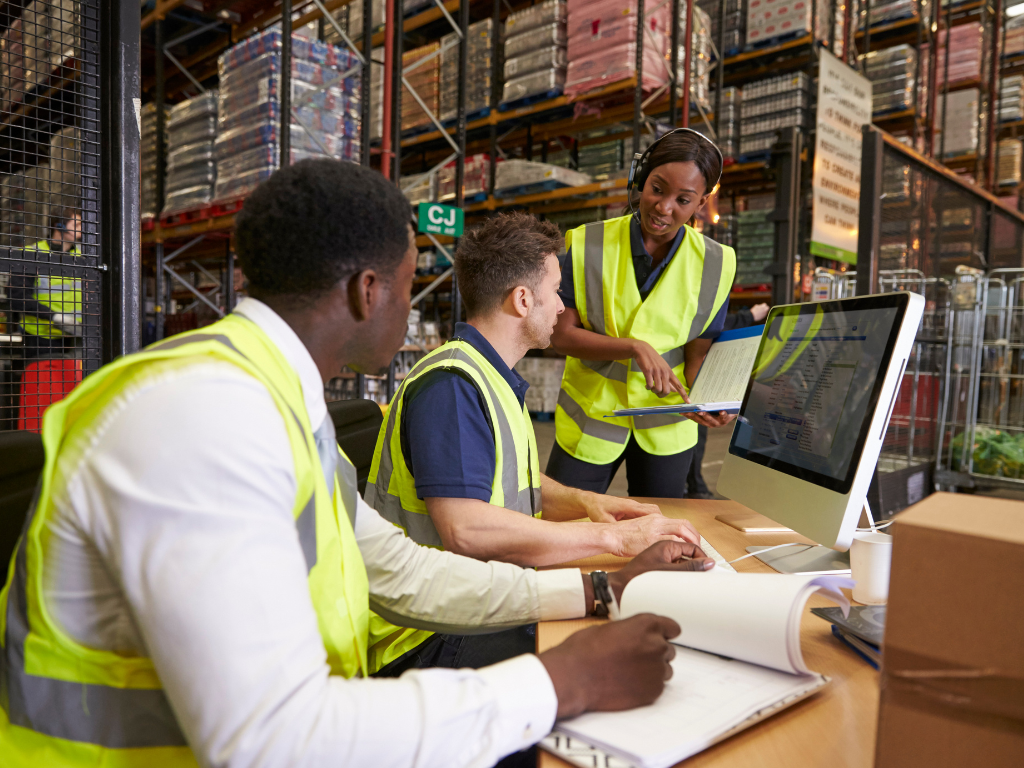 How to Choose the Best Online Fax Provider?
In order to experience all the advantages of online faxing in a logistics company, it is crucial to choose a reliable provider that offers a feature-rich platform.
Finding the best online fax provider for your organization can be daunting. But by following these steps, you can narrow down your options and select a provider that's perfect for your organization:
Identify your needs
Before looking for a provider, take some time to identify your organization's specific needs. There are a few factors that you should consider, such as:
The volume of documents you handle
The type of files you will be faxing
The compliance requirements you need to meet
Research providers
Once you have a clear understanding of your needs, go online and see which ones offer the features and capabilities that you require. It's essential you go for a provider that's reputable and has positive customer reviews. The great thing is that plenty of websites can help you with your search and compare different online faxing solutions.
Compare pricing plans
Budget plays a huge factor when it comes to finding an online fax provider. You need to pick one that suits your financial requirements. Check the pricing plans and packages offered by different providers to see which one offers the best value for your money. Be sure to take into account any additional costs, such as extra features or support.
Test the service
Before signing up with a provider, test their service to see if it meets your needs. This will also give you an idea of how well their platform works. You can assess whether it's easy to use or needs more advanced technical knowledge. There are several online fax providers that offer a time-limited free trial. Make sure to take advantage of this.
Read the fine print
Don't sign up for anything until you have carefully reviewed the provider's terms of service and privacy policy. This ensures that they meet your organization's needs and that you are comfortable with their data retention policies. By taking your time to read the agreement, you can also protect yourself from paying any hidden charges.
Online Faxing for Logistics Companies: Best practices
In order to fully maximize the advantages of online faxing in logistics companies, be sure to follow these best practices:
Implement security measures
Although online fax service in itself has robust security measures, it wouldn't hurt to put in place safety measures within your organization. Introduce a clear guideline for handling fax transmissions, especially if the document contains confidential information.
Keep track of all faxes
As much as possible, you need to develop an effective system for storing your faxes. This doesn't only help improve data protection but also makes document retrieval a breeze. It also ensures that you have a record of where a particular document is.
Train employees on how to use the service
Make sure all employees who will be using the online faxing service are properly trained on how to use it. The good news is that the onboarding process of this tool doesn't take long, as the platform is relatively simple and easy to use.
Test the service
Doing a trial run before any crucial transmission is key to ensuring that everything runs smoothly. This also applies to sending our press releases and fax marketing campaigns for your logistics companies.
Automate when possible
One of the best advantages of online fax in the logistics industry is that it eliminates most manual processes. Invest some time getting to know your tool and finding out more ways you can use it to automate your faxing tasks.
Integrate with other systems
Integrate your online faxing service with other systems you use, such as your CRM, ERP, or logistics systems, to create a more streamlined workflow. This eliminates the need to switch from one tool to another, effectively increasing your productivity and reducing errors.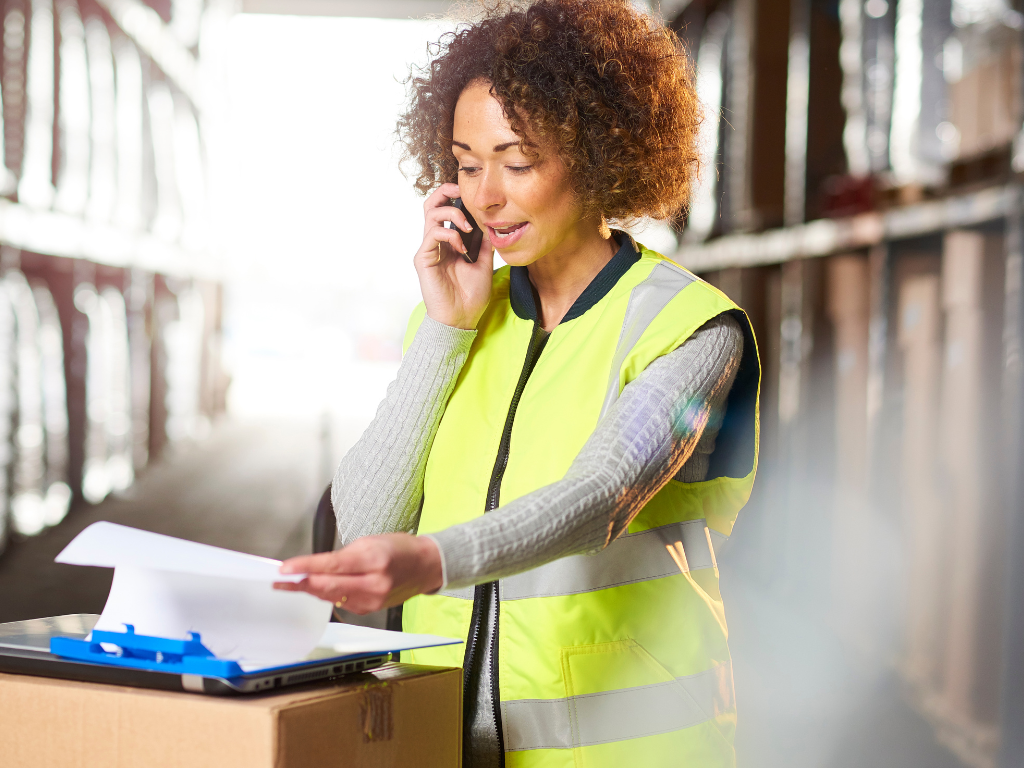 How Can iFax Help Logistics Companies?
It's time to bid farewell to manual processes and outdated technology with the help of iFax, a premier online faxing solution trusted by millions of satisfied customers worldwide.
With iFax, you can share important documents with your colleagues and customers without worrying about security threats. Our platform uses military-grade encryption to keep your faxes protected against any malicious activities. We also comply with several industry standards and international regulations, such as HIPAA, GDPR, and GLBA, to name a few.
But what makes iFax a worthy investment is that it helps you streamline your document workflow. You do not have to fuss around a piece of clunky equipment. You can send and receive faxes straight from your computer or mobile phone. Our cross-platform application works with any operating system.
Finally, you don't need to break the bank with iFax. Our platform is packed with a variety of powerful features that will give you the most value for your money. We have a wide range of pricing plans that will surely fit your budget and needs.
So what are you waiting for? Sign up with iFax today and experience the advantages of online fax in the logistics industry.
online faxing for logistics companies