Marketing practices are constantly evolving. In the internet age, marketers have had access to tools and resources that help them maximize their efforts. That said, practitioners in the field should consider fax marketing.
Despite success in the heyday of fax machines, fax advertising has gone unnoticed recently. That may be due to the quick rise of more modern marketing tactics. However, using techniques like fax broadcasting can still benefit your organization. Read on to learn everything you need to know about fax marketing.
Table of Contents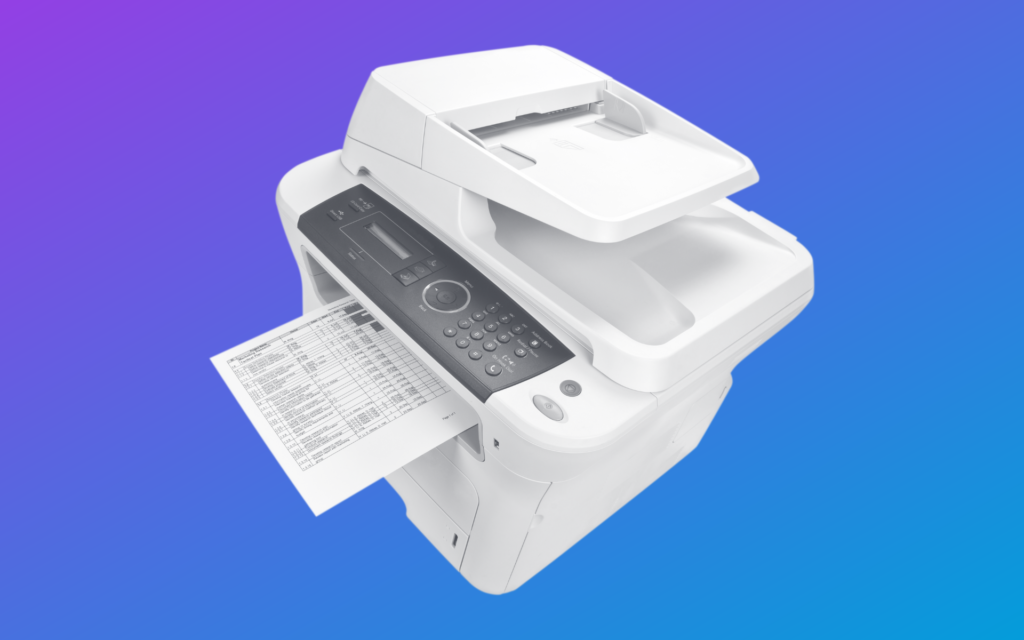 What Is Fax Marketing?
Fax marketing is the action of promulgating products or services to a specific target market using mass messaging. Many consider it a subset of telemarketing, a form of direct marketing involving solicitation over the phone. Fax advertising as a formal practice started in the 1980s, just as fax machines became ubiquitous in offices worldwide.
Today, some fax online services, like iFax, allow you to use fax broadcast, a method by which you can send fax marketing communications to many recipients at once. This is made possible through robust fax servers that handle the large volume of outgoing faxes. Depending on the service, fax blasting services can be an incredibly effortless and effective method for fax marketing.
What Are the Benefits of Fax Marketing?
Like other commercial tactics, fax marketing offers tremendous benefits for many industries. Below are some of the most common advantages when you learn how to do fax marketing.
Cost-effective promotions
If you're operating without a substantial marketing budget, you can employ a fax campaign to spend less while reaching more people.
This process involves investing in graphics and ad copy to send to your target audience. But it may prove to be less expensive than investing in pay-per-click campaigns or similar strategies. A single fax document can go a long way, as it's typically inexpensive and reusable.
Stronger customer relationships
Sending advertising materials through fax machines helps establish and build on existing customer relationships. The direct nature of fax advertising allows for more personal contact than other tactics.
Many prospective or even repeat customers will appreciate receiving ads that are relevant, timely, and beneficial to their goals. This builds trust and strengthens the relationship with your customers, thereby boosting the effectiveness of your fax marketing campaigns.
Improved brand visibility
If you need help with your target audience viewing your ads and absorbing your message, you may find fax marketing worthwhile. Ads sent through a fax machine often reach people more easily.
There's also a better chance of optimal viewership versus the ones they see daily on social media, email, and other parts of the internet. It has to do with ad fatigue and how people tolerate marketing materials. So, a novel marketing tactic like fax broadcast campaigns can help improve customer perception of your brand, service, or product.
Flexible customer targeting
With fax marketing techniques, you can take advantage of solutions that help you reach as broad an audience as you like. You can target smaller businesses in your area or go big with international faxing. You can also fax ads to all your global contacts in one go.
There are many ways you can mix and match ads to suit your target audience. It's all up to you and how you tailor promotional efforts to different people.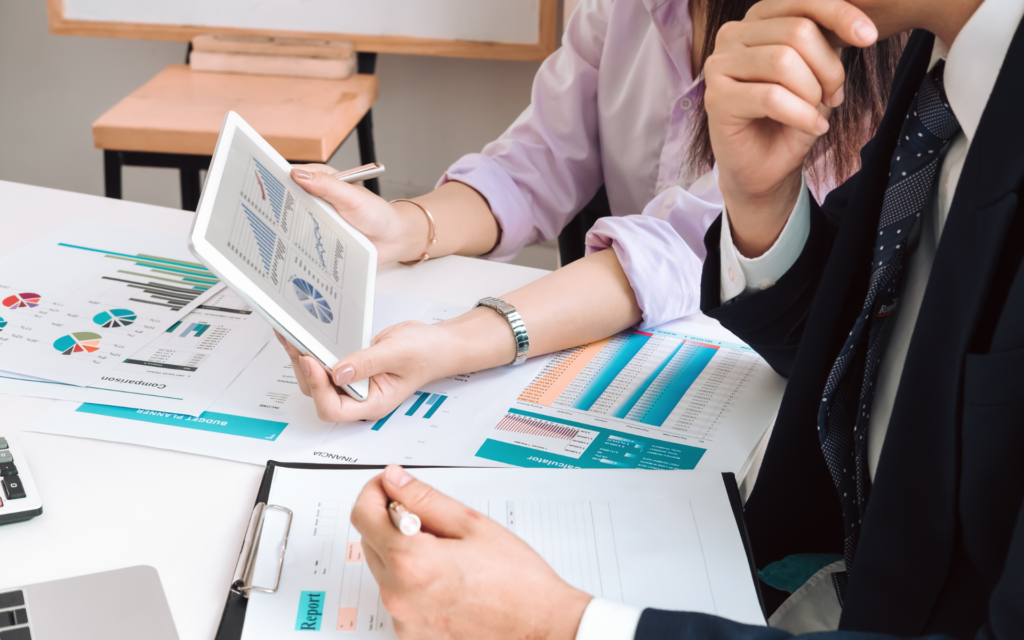 What Are the Best Fax Marketing Strategies?
It can take much effort to figure out how to stand out among a sea of faxes. Your prospects likely receive several promotional materials on their fax machines daily. Here are some of the best strategies to get your messages seen and appreciated.
Create fax-ready designs
When creating graphics for fax ads, consider that not all fax machines print pages at the highest resolutions. So, you should do your best to include high-contrast imagery with bold text and large graphics.
Remember that readers often focus on the upper half of any document before any other part. Aim to put your most critical messages at the beginning of the page rather than at the bottom section.
Utilize the entire page
Imagine receiving a fax fresh out of the machine only to see it half-filled. It would look awkward, and your target audience might respond differently than you expect.
The best solution is to use the poster format to your advantage and layout graphics across the entire page. That doesn't mean you should fill the ad with meaningless text. Instead, you can be creative with negative space to bring more attention to your design.
Test your ad
All great ads must face scrutiny before they're ready for launch. Make sure to run your designs through different eyes to ensure they're as effective as they need to be. You should also send a test fax to a nearby machine to see how it looks when transmitted.
If you go through this process, you'll be able to confirm that the layout looks professional and mistake-free.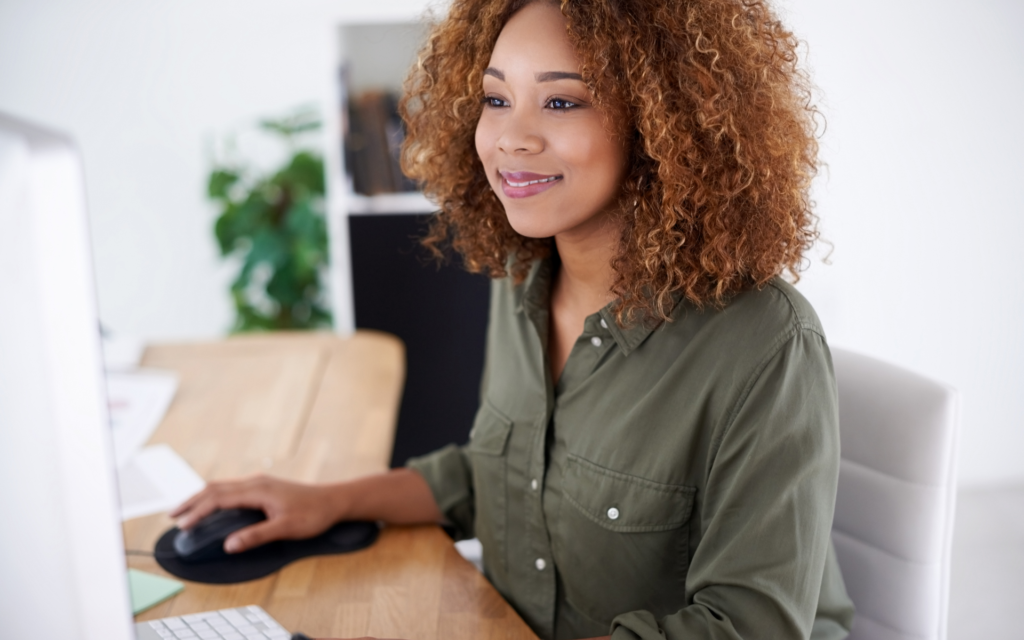 Fax Marketing vs Email Marketing
Email marketing has been a pervasive feature of the internet for years. But none of it would be what it is today without its precursor: fax marketing.
Both have defined similarities and distinct differences. For example, the two strategies allow you to send promotional materials to multiple recipients simultaneously. On the other hand, traditional fax gives recipients physical copies of the ads you send out. Unless deliberately printed out, emails remain bound by the constraints of virtual space.
Below we illustrate specific use cases to help you decide between fax or email advertising. Remember that you can always integrate both methods into your marketing strategy if it's the right move for your business.
When fax marketing makes sense
Your intended audience's ability to view your promotional faxes predicates their use of fax machines. With that in mind, this type of advertising is most useful when you target business-to-business (B2B) contacts. They are more likely to use faxing as a means of communication.
Fax advertising may not be best if your brand caters to consumers. The average person no longer has ready access to a fax machine at home, so it would make sense to leave this demographic out of your fax campaigns.
You may also target prospects in industries that still rely heavily on faxing: healthcare, real estate, and law. Doing so will give you the best chance to reach the people most likely to connect with your ads.
When to use email marketing
Email is a much more prevalent force in the marketing world. Of course, that also means there is much more competition hanging around. These methods often work best for e-commerce, online consulting, media production, and other internet-based companies.
While you're free to use email marketing to reach fax-reliant businesses, there is no guarantee of better engagement levels. However, you could have the best of both worlds by running ads using both methods concurrently. This strategy appears best for marketing teams with sizable budgets.
How Fax Marketing Can Help Your Business
Businesses operating in different industries can find value in fax marketing. Here are a few examples of applying these techniques in specific fields:
Healthcare
Fax remains a valuable asset in the medical field. Unlike in other industries, the deep trust medical practitioners put into faxing may result in a higher success rate for you.
Some typical applications include offering medical services, insurance plans, and treatment discounts. Whether you're a physician, dentist, or administrator, you can use fax to reach your target market.
Real estate
Those working in real estate often find tremendous value in promoting their business through fax advertising. If you're a realtor, it can be beneficial to use fax for promoting market listings and open houses. This technique may be advantageous if you've exhausted your regular marketing channels.
If there is enough trust between you and prospective clients, they may be more receptive to promotions sent through fax. This knowledge could only bode well for your business.
Finance
Financial institutions of all types find utility in fax advertising. Professionals in the field can create promotional materials that generate leads and drive revenue in banking, investment, or lending.
Some practical applications include producing banking or investment promotions, loan offers, and other financial services. As more people look for different ways to grow and diversify their assets, the industry has an increasingly evident opportunity to take advantage.
Insurance
Like finance organizations, insurance providers face the unique prospect of catering to an increasing number of clients. Many have found success by sending out faxes related to insurance offers, informational materials, and other attractive offers.
These techniques work not only for large-scale insurance enterprises but also for independent agents.
Legal
The use of fax marketing in the legal industry is somewhat complex. As you'll learn in the next section, there are regulations in the US and other parts of the world restricting unsolicited faxes.
However, the presence of these laws does not necessarily mean you can't promote legal firms and services. On the contrary, many in the industry still use the method to reach clients and grow their businesses. The key is doing it in accordance with applicable regulations in your jurisdiction.
Laws Surrounding Fax Advertising
Now that you've learned about the benefits of fax marketing for your organization, you may be raring to give it a go. It's genuinely an exciting avenue to explore, but there are certain pitfalls you should learn before starting.
Canada
Canada's Anti-Spam Legislation also protects citizens from electronic spam and related threats. Notably, the law does not consider fax numbers and fax messages as electronic formats. That means businesses in the country may not be required to ask for consent when sending promotional faxes.
United Kingdom
Similarly, England's Electronic Communications and Privacy Regulations (PECR) heavily restrict unsolicited marketing through electronic means, including faxing. These rules impose far stricter sanctions when marketing to individuals versus businesses.
United States
In 2005, the United States government introduced an Act to restrict and regulate the circulation of "junk fax." This term pertains to telemarketing tactics that employ unsolicited advertisements sent through fax machines.
The presence of this law means that you can't send advertising materials to any entity in the US without their express permission. You may avoid violating this law by asking your contacts for consent to receive ads from your business.
These are only several examples of regulations meant to curtail the misuse of fax technology. Research the countries you intend to operate in before starting any fax campaign. This due diligence will help ensure your marketing efforts are successful and hitch-free.
Level Up Your Fax Marketing With iFax
Whatever industry you're in, you can use fax marketing to create more growth for your business. With iFax, you'll be able to automate the entire process. Our software allows you to manage contacts effortlessly, send faxes to as many people as you need, and stay notified of the latest fax updates.
iFax features unbreakable 256-bit security that ensures your data always remains protected. Third-party app integrations also let you adjust your workflow to your exact specifications.
Take your marketing efforts to greater heights using our industry-leading fax broadcasting feature. Get started for free now.
fax marketing
marketing