Paramedic scheduling software is one of the essential tools in an emergency medical services (EMS) facility. It ensures that everyone knows who will be on call, how many hours they need to work each week, and if they are eligible for overtime pay. The paramedic scheduling software can help reduce discrepancies between what's expected and what's happening, leading to costly mistakes.
The paramedic scheduling software market is a crowded one, but the best out there are ones that will help you save time and make sure your team has enough coverage. Here's our list of eight software you can check and compare online.
Table of Contents
#1 Emergency Reporting
Emergency Reporting software is a good choice for paramedic scheduling. It helps managers track staff availability, shift preferences, and performance data in real-time to make better decisions about their workforce. The interface is easy to use, and you can access it from any device with an internet connection. It also integrates with digital dictation systems and other leading software applications so you can get the most out of your investment.
It's a valuable paramedic scheduling software for fire departments, agencies, and EMS facilities that features both NEMESIS and NFIRS reports and comes with 16 modules for daily operations. It's accessible anytime through the cloud and they offer a free demo. You may sign up on their website if you're interested in trying it.
#2 PsTrax
PSTrax is a cloud-based software designed for public safety agencies of all sizes. It includes resource management, automatic call distribution, and dispatch mapping so you can easily manage your resources and provide the best possible service to your community. The software is also compatible with various devices to access it from anywhere.
This paramedic scheduling software has some notable features such as a user-friendly interface that is easy to learn, the ability to manage your resources efficiently, compatibility with various devices, and real-time reporting on service performance. If an issue arises, you can receive real-time reports via notifications built for fire departments and other EMS agencies.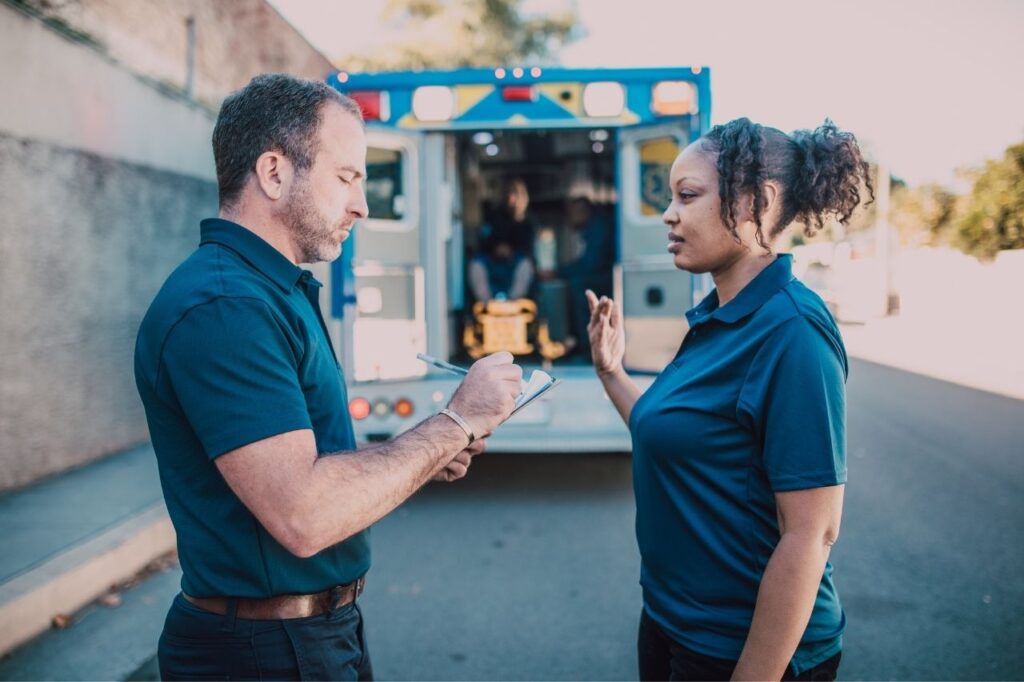 #3 FirstResponse911
FirstResponse911 paramedic scheduling software allows first responders to identify the most critical medical assets quickly, receive a list of nearby available hospitals and ambulances, access a patient's complete medication history, and print a copy of the patient's ID card with your photo – all before you even reach their location. FirstResponse911 enables PSAPs to automatically route 911 incident data to responding agencies according to established protocols and procedures.
The software allows you to integrate with third-party mapping or dispatch software such as CAD for Fire /EMS. In addition, First Response 911 mobile dispatches can be combined with existing mobile data computers (MDC). The software is cloud-based and runs from any web browser or mobile device, allowing agencies to field any emergency call from anywhere at any time. FirstResponse911 integrates with third-party mapping or dispatch software such as CAD for Fire /EMS.
#4 e-Schedule
e-Schedule is an EMS schedule planner and dispatcher for emergency services. You can use it to create schedules and track all kinds of timesheets, track personnel hours worked, monitor vacation leaves and absenteeism. Streamline your timekeeping and payroll while you use a calendar and plan.
Thousands of EMS agencies handle the scheduling of staff members and patient transport. Its calendar allows users to book time off quickly or swap shifts. The interface is relatively easy to use, but it also has advanced features for managers who want more detailed insights into their team's performance.
#5 TripSpark NEMT
TripSpark NEMT software is a cloud-based solution that helps emergency medical services optimize their resources and improve patient care. The software offers automatic shift swapping, online scheduling, and GPS tracking of vehicles to help EMS manage their schedule more effectively.
Coordination and information sharing are critical for running the entire NEMT system smoothly. This paramedic scheduling software is designed for EMS agencies of all sizes. It also includes client data transmission, verification of late service, reports to government agencies, and more. You can reduce data input mistakes that can result in fewer denied claims.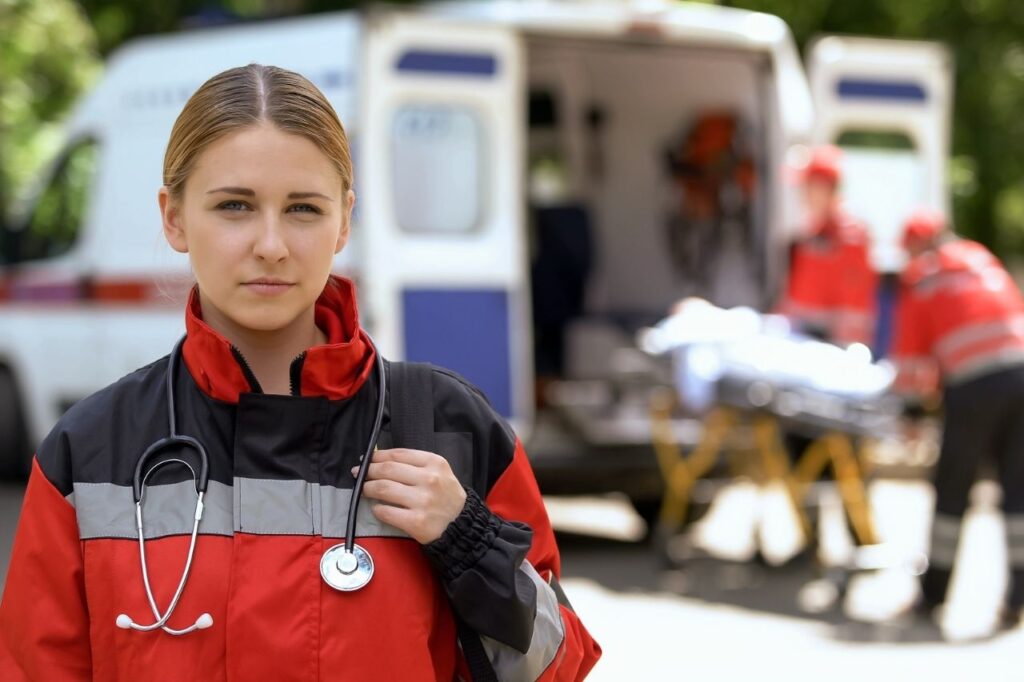 #6 RescueHub
Rescue Hub is a paramedic scheduling software that allows you to manage and track firefighter and EMS training. The software helps you keep track of employee certifications, schedule courses, and exams, and create transcripts for firefighters and EMS employees. You can also use the software to manage your budget and track expenses related to training.
This paramedic software has many features, such as tracking employee certifications, creating transcripts, and managing expenses related to training. It also includes a course scheduler that lets you quickly find and sign up for training courses. The software is designed for fire departments and other EMS agencies.
#7 CatapultEMS
The CatapultEMS is a component of the whole CatapultK12 system. This innovative emergency response and crisis management solution gives your team the tools they need to safeguard what matters most by detecting, reacting to, communicating with, and resolving dangers faster.
The fully linked communication platform and scheduler deliver automated emergency alert notifications, real-time student accountability monitoring, and parent emergency alerts so that everyone stays informed, connected, and safe.
Anonymous bully and threat reports are bundled with the Emergency Management System, which allows students, teachers, and parents to report any difficulties via your website in an anonymous manner. Your dedicated Bully Response Team or Site Safety Team receives alerts via text and email once the anonymous complaint has been submitted so that they may address and respond to it promptly.
#8 PharmLogs
PharmLogs is tracking and chain of custody software for fire departments and EMS agencies. It incorporates QR codes and smart labels to provide users and administrators with a sturdy method to track the drugs in your operation. Users sign off incoming and outgoing shifts to demonstrate that they accounted for the medications.
PhaRmLogs has been tailored to fit your needs. We offer APIs so you may communicate with your ePCR or records management system via an HTTP interface. Unit check-ins, as well as other custom forms, are available daily. It's best for fire departments and ambulance companies that handle controlled drugs, equipment, and vehicles.
Final Thoughts
The best way to ensure you are prepared for an emergency is by knowing the resources available. We hope this paramedic scheduling software has helped you make an informed decision before purchasing the software that best fits your agency or facility's needs, especially the use of HIPAA-compliant platforms and apps.
On top of that, if you need a mobile faxing app or medical and healthcare fax app that will match your scheduling software, feel free to view the plans available for iFax and see how the features of mobile faxing can make your operations more efficient while on the go.
cloud-based faxing
online fax solutions