Email still stands as one of the preferred modes of communication in healthcare. Because email is accessible and free, most clients in healthcare request that they receive health-related information through this channel. However, using email has inherent security risks, which makes it an easy target for cybercriminals.
To mitigate these risks, it helps to choose a HIPAA-compliant email service. Note that many lists include email encryption services. This list focuses on standalone email platforms.
5 HIPAA-Compliant Email Service Providers:
Why Choose HIPAA-Compliant Email in Healthcare
The Health Insurance Portability and Accountability Act or HIPAA employs strict standards for protecting electronic protected health information (ePHI). Using email service providers that comply with this law offers one logical way to protect patient data. Moreover, HIPAA-compliant emails help healthcare organizations avoid the legal consequences of HIPAA violations.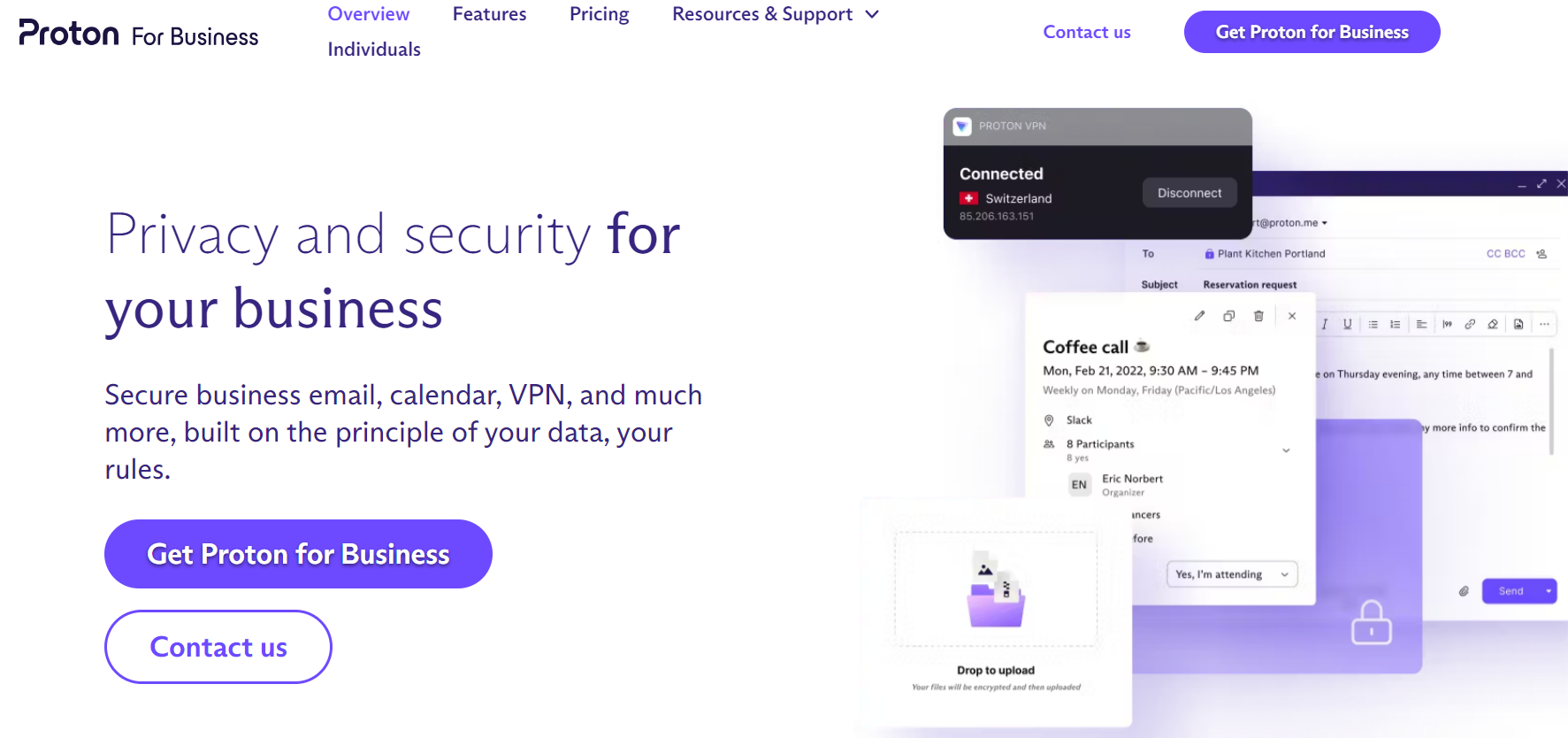 1. Proton for Business
Proton for Business has been one of the mainstays in HIPAA email lists, and for good reason. What sets Proton Mail apart is its security features and affordability. It provides default end-to-end encryption for all emails within or outside your organization. If you have PGP keys for your contacts, Proton Mail seamlessly integrates them for enhanced security.
Key Features: zero access encryption, TLS encryption, custom domain email addresses for all employees, automatic encryption for all business emails, fully integrated secure calendar, mobile apps, end-to-end encryption for popular email apps
Pricing:
Mail Essentials: €6.99 per user per month
Business: €10.99 per month per user
Enterprise: Customizable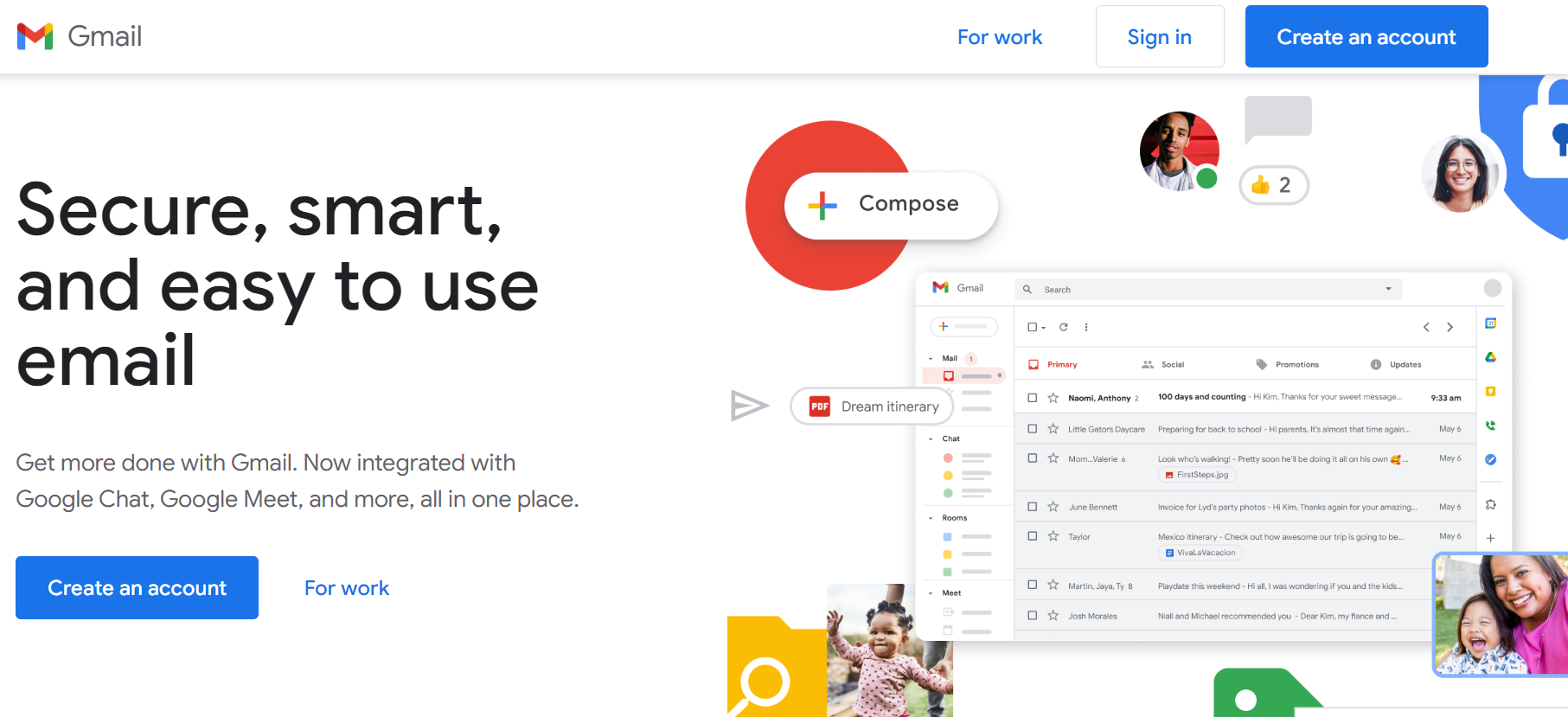 2. Gmail
You might be surprised to see Gmail on this list but hear this out first. Regular Gmail on its own is not HIPAA-compliant. However, there are steps you can take to make it compliant. The first step is using a paid Google Workspace account, which enables you to access and sign the Google Business Associate Addendum.
Key Features: custom email domain, integration with Google apps, smart suggestions; spam, phishing, and malware blocking; easy migration from Outlook and legacy services; secure infrastructure with 99.9% uptime rates; email aliases; unlimited group email address
Pricing:
Business Starter: $5.94/user/month
Business Standard: $10.80/user/month
Business Plus: $18/user/month
Enterprise: Customized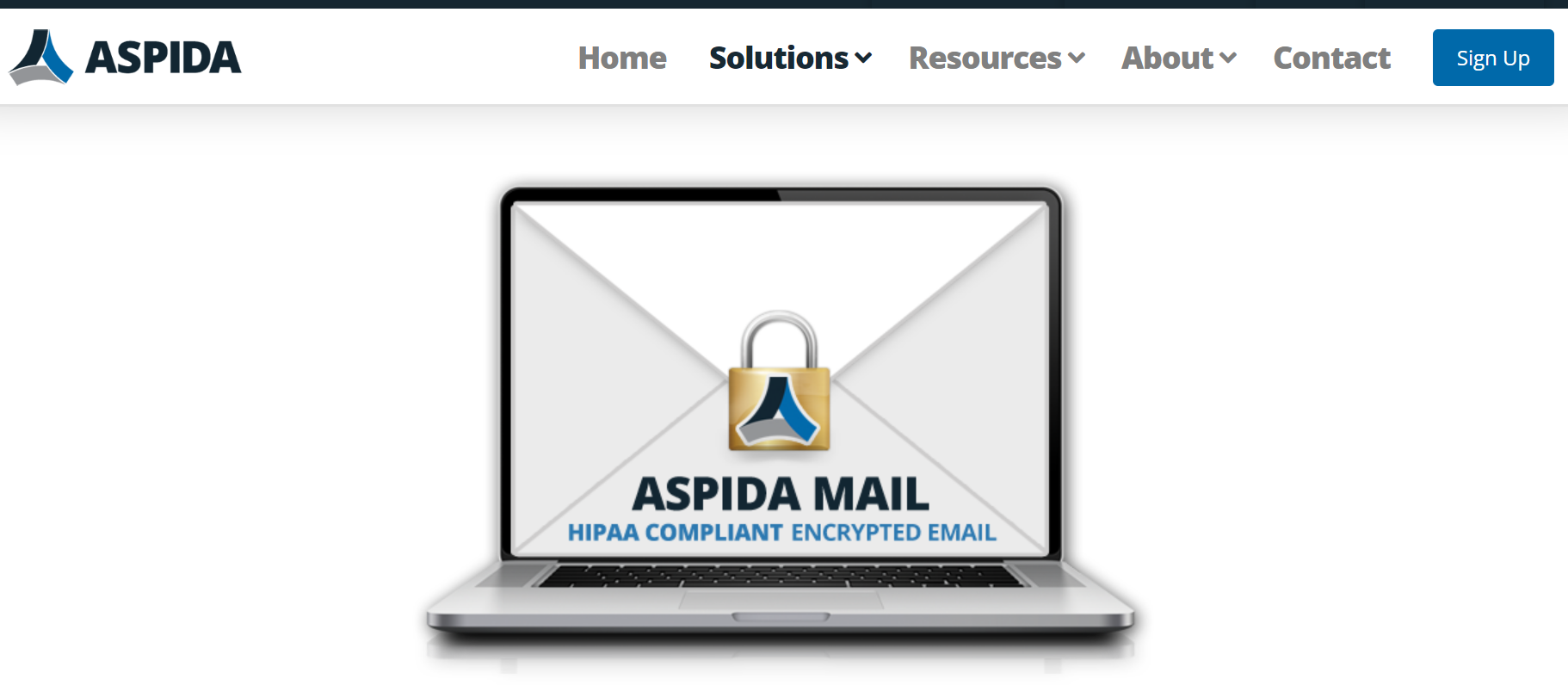 3. Aspida Mail
Aspida Mail has a user-friendly setup, working seamlessly with any IMAP-enabled device. It's a practical solution for healthcare providers, focusing on both data security and user-friendliness, making it one of the best choices for those seeking a HIPAA-compliant email service.
Key Features: 256-bit AES encryption, real-time scanning, integration with popular email services, email back and retention for six years with no size limits, 30 GB of storage, cancel any time
Pricing:
Aspida Mail: $10/month per email address
Aspida Mail +: $15/month for one email address, $10 per additional address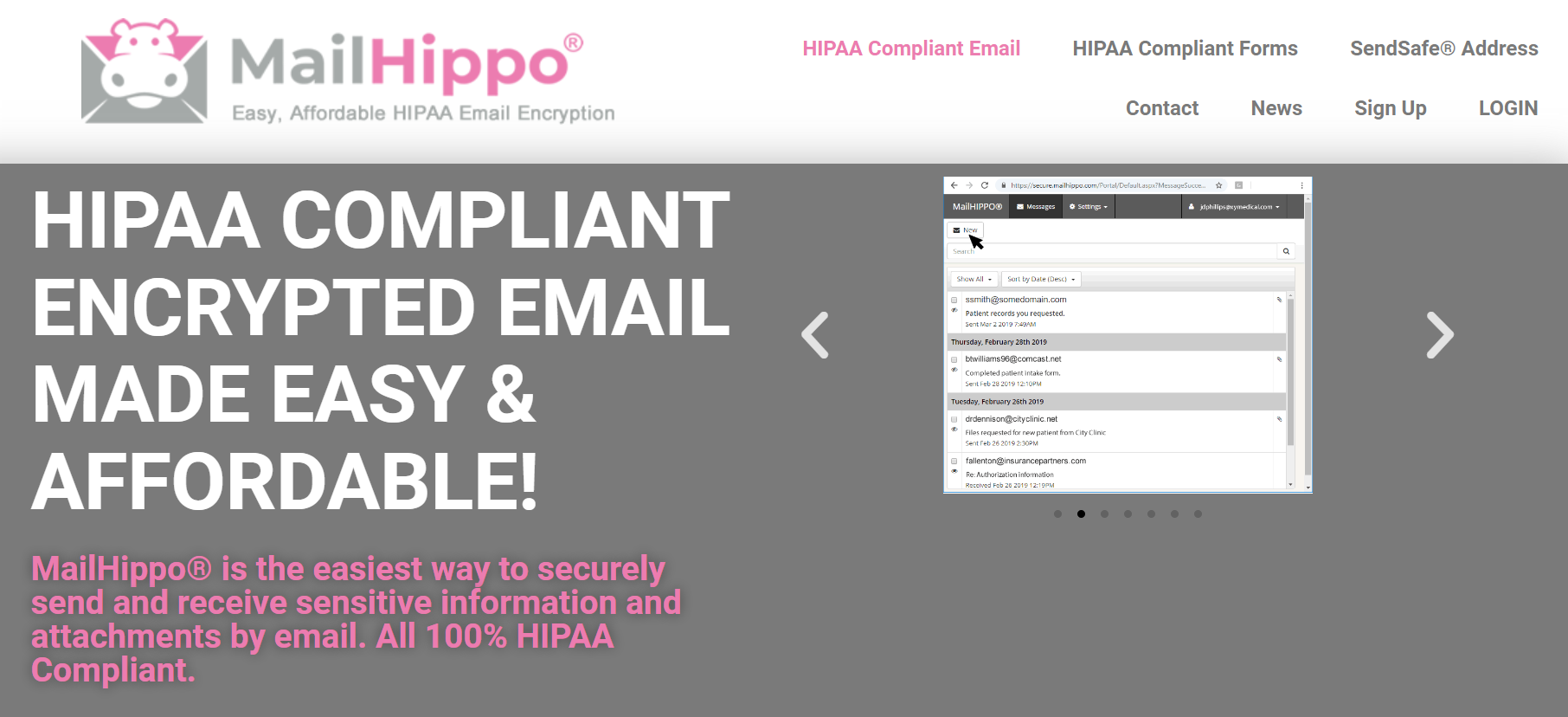 4. MailHippo
MailHippo is the most affordable HIPAA-compliant email provider on this list. Budget-conscious users should consider signing up for this service. Moreover, MailHippo makes it easy for users to maintain their existing email addresses, avoiding the hassle of lost email communications.
Key Features: 256-bit AES encryption, mobile-friendly platform, support for large file attachments up to 50 megabytes in size, keep existing email address, no setup required, auto type-ahead address book, message preview
Pricing:
Trial: 30 days free
Basic: $4.95/user per month
Pro: $7.95/user per month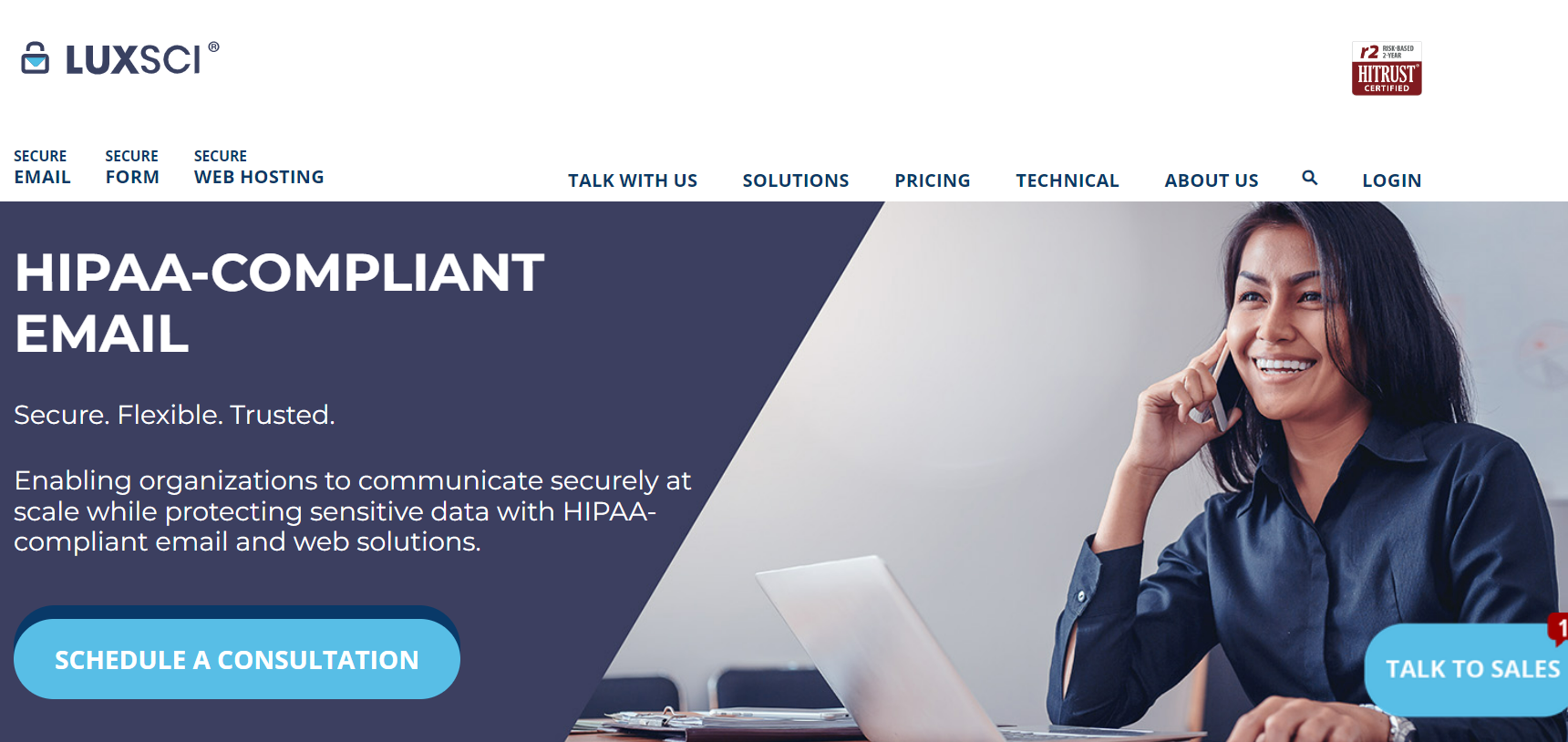 5. LuxSci
LuxSci offers agile encryption options to enhance security and meet the business requirements of organizations of any size. It isolates customer data on dedicated server clusters and encrypts all emails automatically, ensuring data privacy and protection from unintended exposure.
Key Features: email encryption; mobile email; calendar, contact, task, and notes access; secure CalDAV and CardDAV Synchronization; integration with popular email clients; SSL/TLS encryption; hide your IP; spam and virus filtering; custom email filters, flow rules, aliases, and auto-responders; delivery status tracking; on-site and off-site email backups
Pricing:
Custom pricing (contact sales)
Key Features of HIPAA-Compliant Email Services
The features of HIPAA-compliant email tools go beyond standard email services. Here are some things to look for when choosing an email provider:
HIPAA Business Associate Agreements (BAAs): If the email provider cannot provide a BAA, it is not HIPAA compliant. A BAA is required by HIPAA law and holds the email provider accountable for HIPAA violations.
Encryption: Email providers should have strong encryption methods in place, like 256-bit AES, TLS, and end-to-end encryption. This security feature helps prevent unauthorized access to your email.
Access Controls: Under HIPAA, ePHI access should only be limited to authorized personnel and recipients. Through access controls, administrators can add and remove users, turn off email services for specific users, and gather data on user activity.
Audit Trails: Audit trails provide users with a snapshot of who accessed and modified ePHI. Administrators should check this log for suspicious activities in case of a data breach.
Secure Back-ups: Important data can be lost because of system failures, natural disasters, hacking, and other challenges. HIPAA email compliance should include backups in secure data centers to prevent data loss in case any of these situations happen.
Spam and Virus Filtering: HIPAA-compliant email providers are already one step ahead of cyber criminals if they include filtering mechanisms to prevent online security threats.
Choose HIPAA-Compliant Email Services
Choosing HIPAA-compliant email communication protects sensitive healthcare data, which is required by law. Regular email may be free, but it puts healthcare organizations at risk of possible HIPAA violations, legal violations, and other serious problems.
In the long run, choosing insecure software may be more costly. Organizations should select their email provider wisely while implementing strict rules and protocols on privacy and security.
email service
email service for hipaa