Transitioning from a structured office-based environment to a work-from-home setup can be pretty challenging. While working from home presents many incredible benefits, it can also blur the line between your work and personal life, which can significantly impact your productivity and overall performance. You are also faced with a mountain of distractions at home that are sometimes difficult to overcome and put you in a productivity slump.
In this article, we will teach you the ways to smoothly transition to a remote setup.
Table of Contents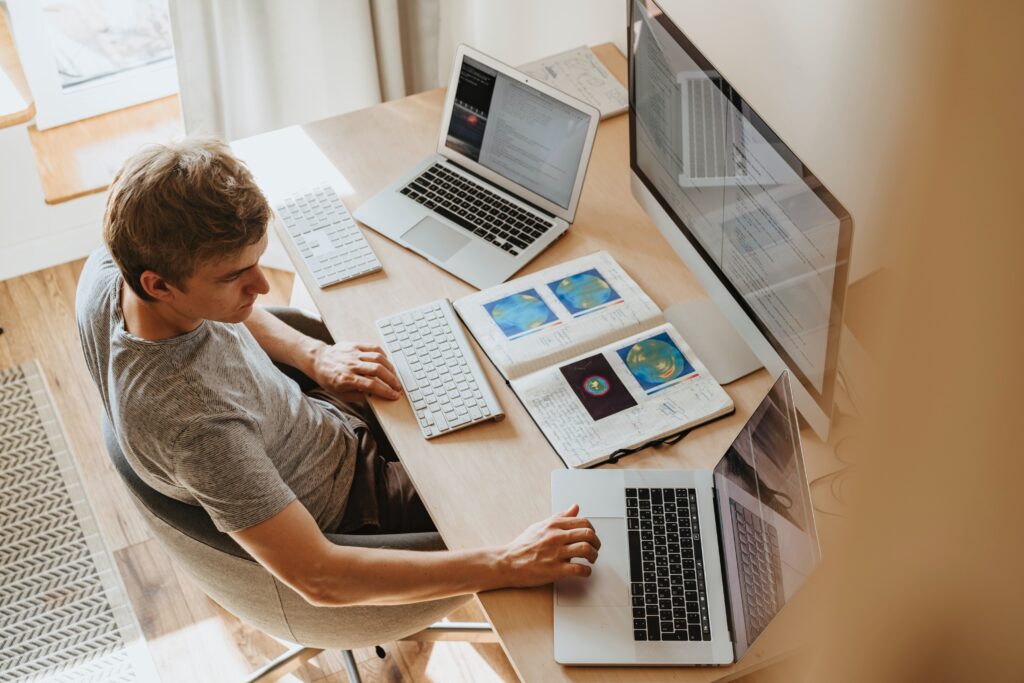 What are our top 5 tips to stay productive while working remotely?
Set up a home office
Having a dedicated space in your home specifically for working is crucial to staying productive. You do not necessarily need an extra room to set up your home office. If you are pressed for space, you can just choose a corner or area that's away from the house's usual hustle and bustle.
Do not be afraid to get a bit creative. Personalize your space. The idea is to set up a workspace conducive to working and sparks creativity and inspiration.
Create a morning routine
One of the many advantages of working from home is that you are afforded extra hours since you do not have to commute or drive to your office. It can be wildly tempting to spend those hours catching up on more sleep. We strongly advise against it and highly recommend using your extra time to do something more productive like preparing your meal for the day, cleaning and setting up your workstation, even doing a quick workout and the like.
A solid morning routine positively affects your mindset and can set you up for a productive and successful day.
Set regular working hours
There has to be a clear boundary between personal and professional life. Number 3 on our top 5 tips to stay productive while working remotely is to create a definite working schedule. Set an appointed time to start and finish work and take short breaks in between. In the same vein, you also need to schedule dedicated time to care for your personal errands and tasks.
Speaking of breaks, always allow yourself to take a breather every couple of hours to either relax, eat a snack, or just do nothing. Working for eight, maybe nine straight hours, can burn you out and result in a productivity slump.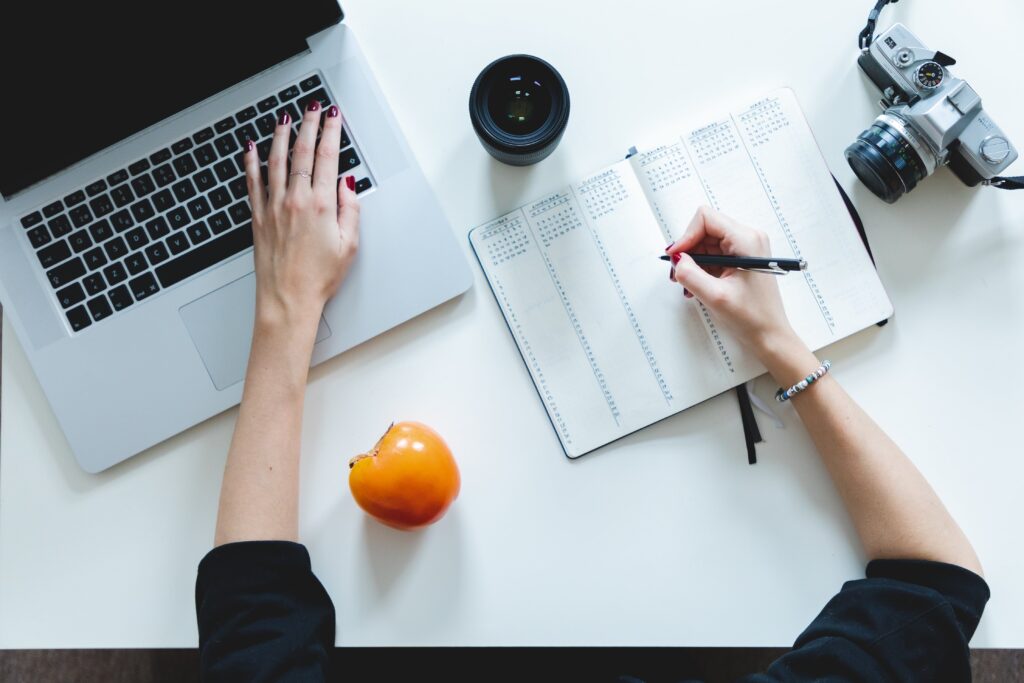 Keep a to-do list
Working from home or remotely requires you to be fully accountable for your hours and habits. To help you stay on top of your work and tasks, start your workday by creating a list of all the things you wish to accomplish that day and prioritize the ones that need to get done urgently.
Create a doable work plan based on your to-do list. Do your most demanding tasks during your peak, most productive hours, and leave the ones that need the least attention towards the end of the day. By creating a work plan, you are less likely to feel overwhelmed.
Equip yourself with the best office essentials
We finally get to the bottom of our list of top 5 tips to stay productive while working remotely. Our last, but certainly not least, tip is to invest in productivity tools and other office essentials that can help you get the job done more efficiently and effectively. There are a lot of them in the market today, and in the next section of this article, we will list down what we recommend getting.
What are the best office essentials you need to have?
As mentioned previously, not only are we going to share with you our top 5 tips to stay productive while working remotely, but we will also give you a list of some of the office essentials that you need to have. Here are our top 3 picks:
Ergonomic desk and chair
You might have heard some people say that sitting is now the new smoking, which means that there are a lot of harmful implications to your health if you spend an extended period sitting down. As it's quite unavoidable to be sitting at your desk for a while, you need to get yourself an ergonomic chair to correct your posture and promote proper spine alignment.
You can also get yourself one of those ergonomic desks that also work as a standing desk so you can stretch your legs and relieve tension off your back throughout the day.
Noise-canceling headphones with microphone
When you work remotely, chances are you probably spend a considerable amount of time on video conferences and meetings with your team. To improve the quality of your calls, get yourself a pair of good-quality headphones that cancels out outside noises. Choose the one equipped with a superb microphone as well so you can articulate yourself clearly.
Productivity Tools and Software
We stated on our top 5 tips to stay productive while working remotely that it helps if you invest in various productivity tools and other software to optimize your productivity and efficiency.
How can an online faxing service help you be more productive?
When it comes to tools, one thing we cannot recommend enough is an online faxing service. You might be wondering, how can an online faxing service help you stay productive? Well, first and foremost, it's one of the most reliable communication tools you can ever find these days.
Unlike emails, online fax offers far better security to protect your data from any threats. Aside from that, most online fax service providers offer great features like built-in scanner and e-signature functionalities, which means that you only need one piece of equipment (could be your phone even) to do multiple tasks.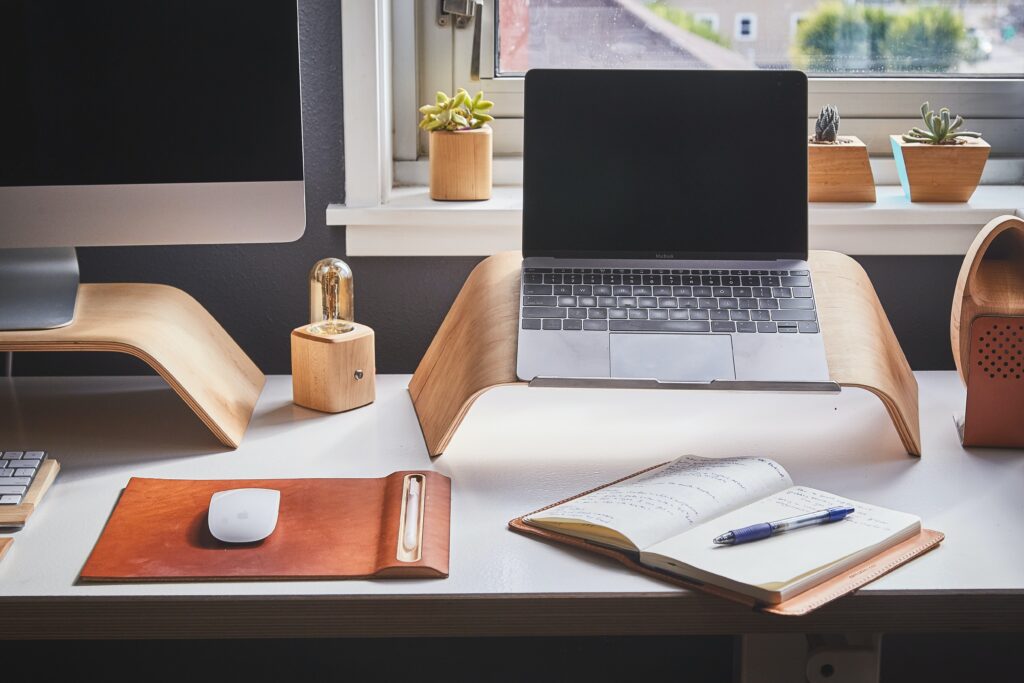 Start faxing today!
When it comes to online faxing, we cannot recommend iFax enough. iFax is the industry-leading online fax service provider trusted by over five million customers across 20,000 companies worldwide.
For as low as $8.33 per month, you can enjoy features like unlimited storage, OCR functionalities, email to fax capabilities, 256-bit AES encryption, e-signature integration, programmable fax API, and so much more.
With iFax, you can use your laptops, smartphones, or tablets to send faxes on the go. You're no longer tied to a bulky piece of hardware to safely and securely share documents with your clients and colleagues.
productivity tips
stay productive while working remotely
wfh productivity tips